Our mission is to educate and provide information on trends and styles, understanding stone, and useful tips from our case studies.
Natural Stone Or Porcelain: Which One Is A Better Fit For Your Project?
This article will look at the differences between using natural stone or porcelain to make you confident in determining which material will be more suitable for your installation.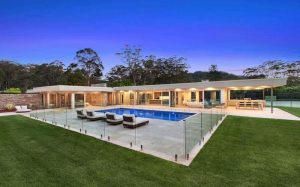 Understanding Stone
To fill or not to fill, when it comes to travertine – that is the question! Our outdoor stone specialist, Gary Bazzana, explains why our customers usually fill in the holes in the travertine when using travertine outdoors.