What is Stone Wall Cladding?
Natural stone wall cladding comes in a number of forms. Many of the modern products replicate traditional walls that historically were built by stonemasons using solid blocks of stone or the dry stacked method.
Many modern natural stone wall products have innovative features such as capping and right-angled corner pieces. These pieces can give a solid look to the cladding and leave viewers with the impression that blocks of stone were used rather than a thinner facade.
The exposed surface of stone cladding is often split on the face giving a natural, timeless, and aged look to the cladding, while the stone pieces are sawn flat on the back for ease of application.
Claddings can range from a 15mm product thickness up to a larger format cladding at 35mm in thickness.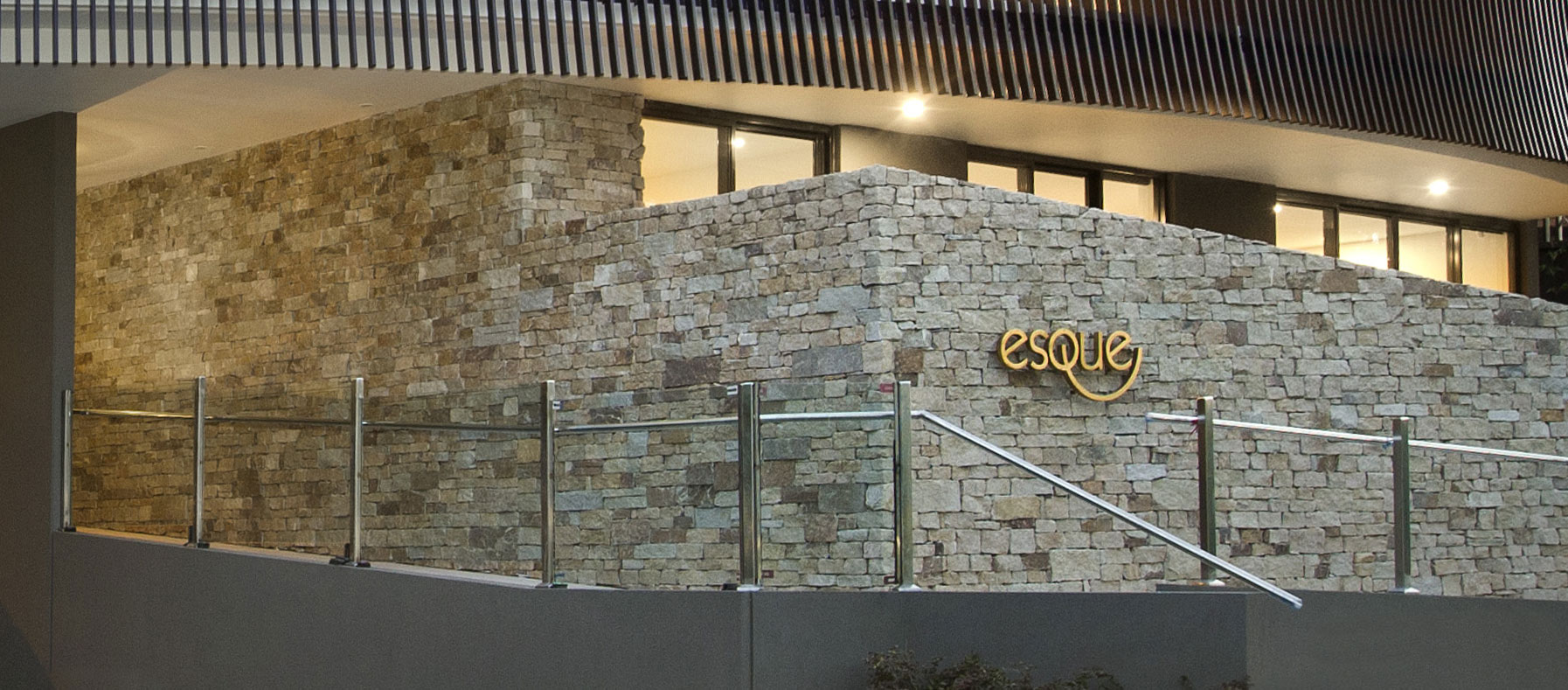 Introducing Hotham Wall Cladding and Sorrento Limestone
Hotham is a random-sized stone cladding ensuring a unique, one-of-a-kind finish. With light to mid-grey tones with warm highlights, the loose pieces are in a split finish. This wall cladding offers a classic or contemporary style and can be used for both interior and exterior applications.
Sorrento Limestone is a warm grey limestone cladding that displays a softly distressed finish. The subtle texture provides a relaxed, tranquil feel. Sorrento Limestone Wall Cladding comes in a contemporary format in 400mm x 200 mm sizing and is highly suitable for both interior and exterior applications in residential or commercial projects.
Why use Natural Stone for Wall Cladding?
Stone wall cladding can create charm, and warmth and provide a bespoke design. Depending on the type of cladding you choose, you can achieve a contemporary feel or a more classic or traditional aesthetic. It is lightweight in comparison to full natural stone tiles and is generally used as a decorative element over existing material to achieve a specific aesthetic.
Being a natural product, stone wall cladding is highly durable and sun resistant, making it suitable for exterior applications.
For interiors, consideration needs to be given to where the stone wall cladding will be installed. If it is a busy, high-traffic thoroughfare, a smoother texture would be suitable, while a more rugged and textured cladding could be installed around those less busy areas. The lightly textured claddings are easy to keep clean and for this reason, will also work well indoors.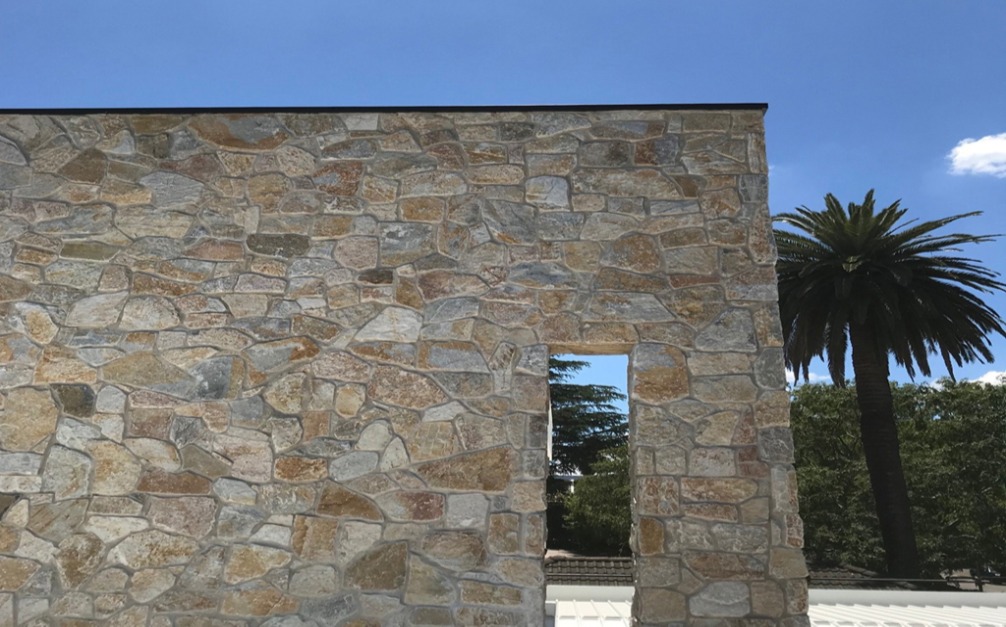 Where to use Natural Stone Wall Cladding?
Stone cladding, although rugged and coarse in texture, adds interest to many architectural styles and uses. These products are equally comfortable in an outdoor setting as they are a feature inside your home. They work across styles such as contemporary to traditional and will add value.
Stone wall cladding can be used in a variety of designs for a feature wall, garden, or pool feature, exterior fence cladding, feature columns, fireplace surround, kitchen splashback, entryway, or business office foyer. Depending on the style of wall cladding used, it can offer a relaxed resort-style ambiance, a rugged high country appeal, or a cosy and warm feeling.