Why Choose Cobblestones?
For centuries, Cobblestones have been able to withstand heavy traffic and the test of time. They can create an old-world appeal or a modern twist, depending on your design.
Sareen Stone's cobblestones create beautiful, organic, durable, undulating driveways and coordinated garden paths to maximise the street appeal and property value.
Other benefits that contribute to their popularity are:
• their construction prevents the build-up of ruts and immediately drains water, which prevents the road from getting muddy and rusty
• they are naturally durable and long-lasting
• they are easy to install and low maintenance
While they are often used for residential driveways and paths, Sareen Stone Cobblestones also make a great choice for commercial space interior floors, including at Bankstown Sports Club's iconic Lucky Cheng's Noodle House.
Sareen Stone's Charcoal Grey Granite Rectangle Cobblestones were installed on the restaurant's floors by Paynter Dixon constructions.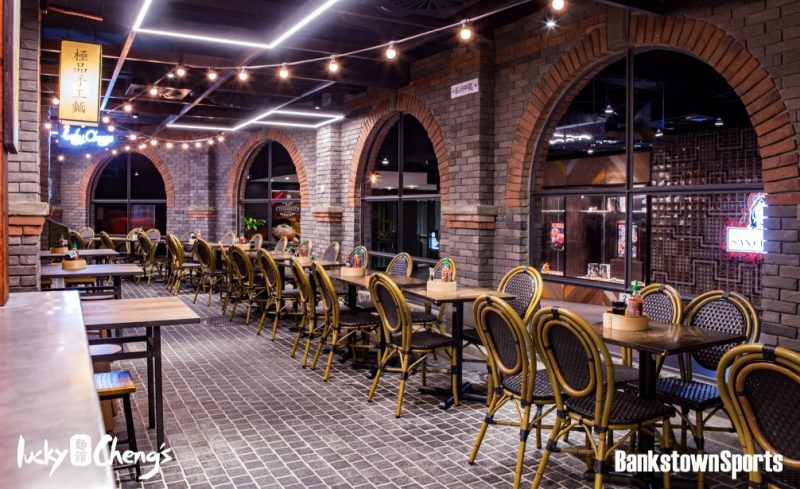 When choosing Cobblestones for any alfresco space whether it be commercial or residential, it's important to consider:
1. Durability
Using a thicker Cobblestone will increase the durability of the stone particularly when dealing with heavy vehicle traffic and you can be sure they'll last. A 25mm to 30mm Cobble offers additional strength.
2. Slip Resistance
Where slip resistance is a priority, Cobblestones should be a serious consideration for outdoor spaces that will encounter heavy foot traffic.
3. Aesthetic
A beautiful driveway, together with coordinated paths, provide great street appeal and can add value to your property. The key is to ensure the Cobblestones complement your design, that they are part of the overall theme.
4. Ongoing Maintenance
The beautiful thing about Cobblestones is that they are relatively low maintenance. If you invest in quality Cobbles and a landscape specialist in the first place, your ongoing maintenance should be minimal.
The additional thickness and non-slip finish offer peace of mind in outdoor areas such as commercial spaces, paths and driveways.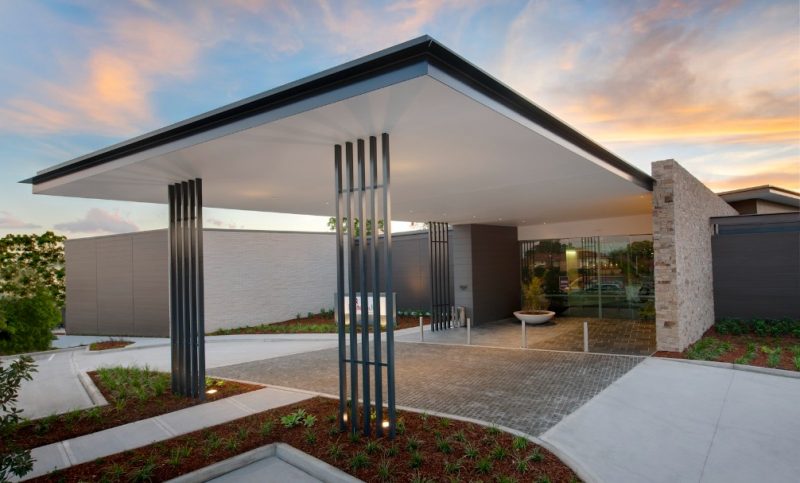 Why Care About Cobblestone Thickness?
The thickness of Cobblestones available on the market can range from 15mm or 20mm up to 50mm. At Sareen Stone, we import quality Cobblestones that are 25mm to 30mm thick to ensure they will be durable enough to withstand heavy vehicle traffic and the test of time.
While it might be tempting to select the budget-friendly 20mm thick Cobblestones instead of the higher quality ones, this decision might come with durability problems later down the line.
Focus on Sustainability
The biggest advantages that come with Cobblestones are their longevity and durability. Therefore, if you select the Cobbles that are only 20mm thick, it diminishes these qualities, and they could be more likely to crack.
While it can be true that the 20mm thickness could be enough to withstand ordinary everyday traffic, it can take a single delivery truck driving up the cobbled road for the 20mm cobblestone to start cracking.
And while opting for thinner cobblestones can save you a sum of money in the short run, it can potentially cost 10 times more to fix the damage if they crack. In which case they could cost you a lot more in the long run.
In contrast, high quality 30mm thick Cobblestones will not only withstand heavy vehicular traffic but also provide you with security and confidence that your natural stone will maintain exceptional longevity.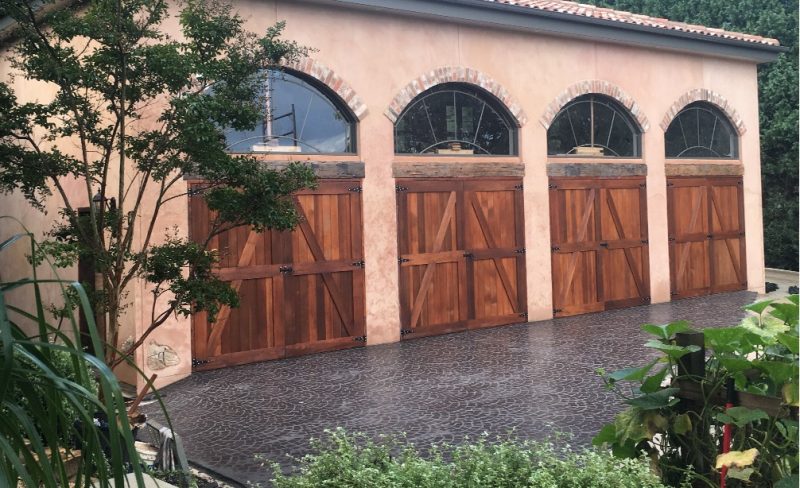 Cobblestones are a highly durable choice for driveways and while they work hard, they don't need to look like they've had a tough life. From Granite to Quartzite, Sareen Stone's quality 25mm to 30mm Cobbles deliver on good looks too.
Granite Cobblestones
Sareen Stone offers a range of Granite Cobbles that come in a flamed finish at a depth of 30mm in various sizes and a range of colours including the lighter grey of Silhouette Grey Cobbles and Charcoal Grey Cobbles. For a soft sandy look, the Desert Sand Cobbles are available in a bush hammered finish with a depth of 25mm.
Quartzite Cobblestones
Our Autumn Blend Quartzite Cobbles are extremely popular and can give a little sparkle and warmth to your outdoor space. This colour variation makes Autumn Blend uniquely beautiful and extremely practical. Quartzite is an immensely dense and durable stone with high flexural strength.
Porphyry Cobblestones
Our Porphyry 2 Colour Mix Cobblestones offer an eye-catching mix of light and dark grey that are a highly suitable addition to both classic and modern residential or commercial designs.
An igneous rock, Porphyry is premium quality and extremely hardwearing stone that has been used throughout antiquity and into the contemporary period for various applications. It is a particularly popular natural stone for Cobblestone floors due to its extreme hardness and durability.
FAQ'S Cobblestones
Creating a Circular Driveway Using Cobblestones?
To create a circular driveway, we recommend using Sareen Stone's fanned cobblestones which are available on custom order.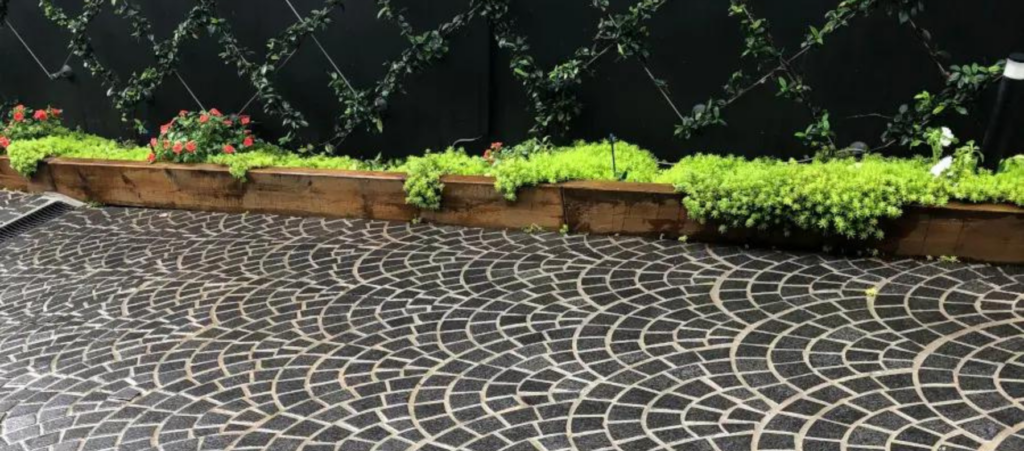 How to Lay Cobblestones?
Sareen Stone Cobblestones come fixed on mesh sheets, unless its a custom order.
Are Cobblestones and Pavers the Same?
No. The term cobblestone, when used accurately, refers to small blocks of paving material made from natural stone. Although it's become common for some manufacturers of cast concrete bricks to refer to their products as cobblestones, these products are more correctly known as concrete pavers.
How to Order Cobblestones or Samples?
To order your samples or to ask any questions you may have about our Cobblestones, tiles or pavers contact our knowledgeable stone specialists on 9666 9222 or email at info@sareenstone.com.au.
To explore the different textures and colours of the products within our cobblestone range, visit our Sydney based showroom open Monday to Friday from 8:30am – 5pm.