Interior design trends keep evolving and while the traditional, bohemian, modern, industrial, or French Provincial styles are still popular and can be an exciting pick for your project, the new additions like Japandi provide a refreshing new take on interior design.
Japandi is an emerging design style that has become increasingly popular during the past year. As the name suggests, it is an intersection of Japanese and Scandinavian design styles.
This article will explain the main characteristics of Japandi, zoom in on how the two individual design styles contribute to the mix and give you tips on how you can bring Japandi to your home.
What Is Japandi?
According to Leni Calas of Ward 5 Design, "Japandi design is the combination of Scandinavian functionality and Japanese rustic minimalism to create a feeling of art, nature, and simplicity."
This exciting style is based on minimalist principles, that both Japanese and Scandi designs share, which can bring an effortless vibe to your interiors.
Japandi prioritises natural materials, warm muted colour palettes, soft furnishings and lots of natural light together with plentiful use of plants.
To understand Japandi, we first need to talk about both the Japanese and Scandinavian individual styles and their characteristic design elements.
Modern Japanese Design Style
Modern Japanese style is minimalistic with a distinct focus on clean lines, natural materials and a neutral colour palette.
While the colours are kept to a minimum, Japanese design can feature statement pieces such as darkly toned features in charcoal, black or dark oak, low furniture or dominant concrete or unique handcrafted items that act as a focus for the room.
The white background is combined with wood and plenty of natural light that bring a sense of serenity to the interiors.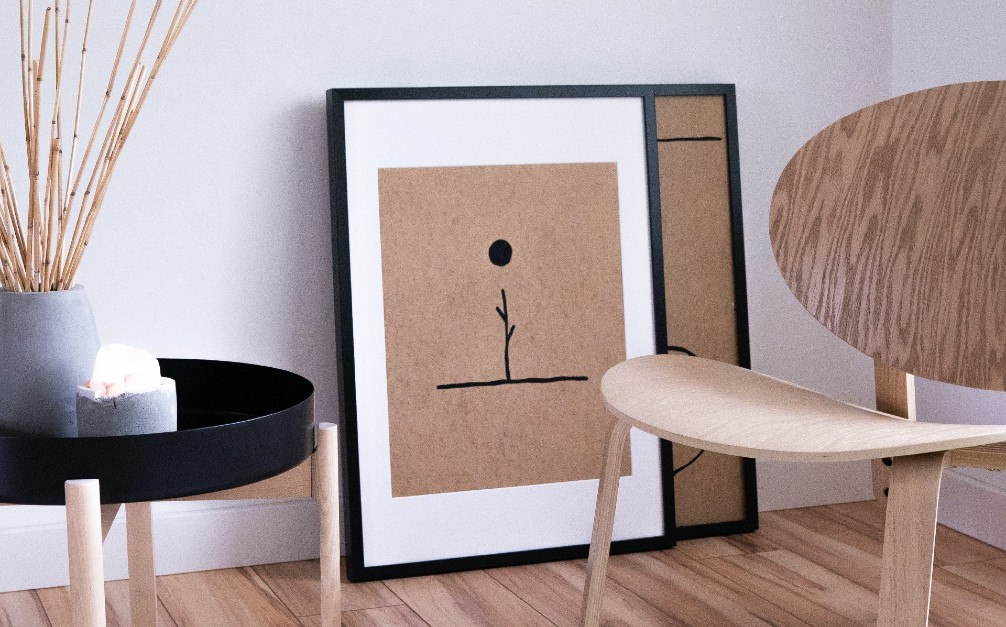 Scandinavian Design Style
While the Scandinavian design style is also rooted in minimalism, it takes a different approach than the Japanese style.
The neutral colour palettes are nestled in black, white and grey backgrounds and are known for fitting a lot of functional pieces in small spaces.
Furniture has a small footprint statement full of chic pieces that are simple but impactful and intentional. The style favours light oak furniture, neutral colours, with added black for a dramatic impact.
The minimalism and functionality are combined with the "Hygge" framework that refers to warmth and comfort.
To achieve this, Scandi style uses a mix of materials such as crochets, knits, leather, linen that provides a casual, relaxed and effortless vibe that looks undone without being cluttered.
How to Create Japandi Interiors in Your Home?
The two design styles share some characteristics while being different in others, which makes these two designs easy to combine and blend.
Japandi is fluid with no strict rules, allowing you to pick and choose the elements you like from the two styles, and your design can lean more towards Scandi or Japanese influence, depending on your preference.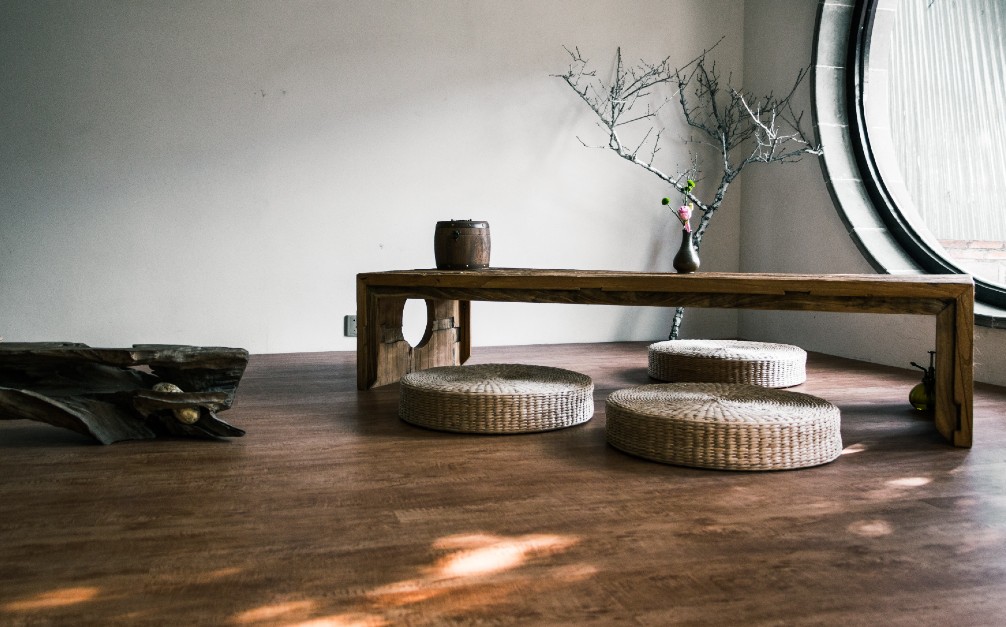 Here are the most common features of Japandi interiors to bring into your home.
Natural Materials
Natural materials are utilised for both furniture and decor with a strong focus on sustainability and eco-friendly aesthetics.
Prevalent natural materials for key pieces include wood, rattan, wicker, cane, bamboo and the decor is dominated by clay, glass, concrete and linen.
The simple natural materials are selected for their high quality and open places are filled with plentiful use of plants that bridge the gap between indoor and outdoor space.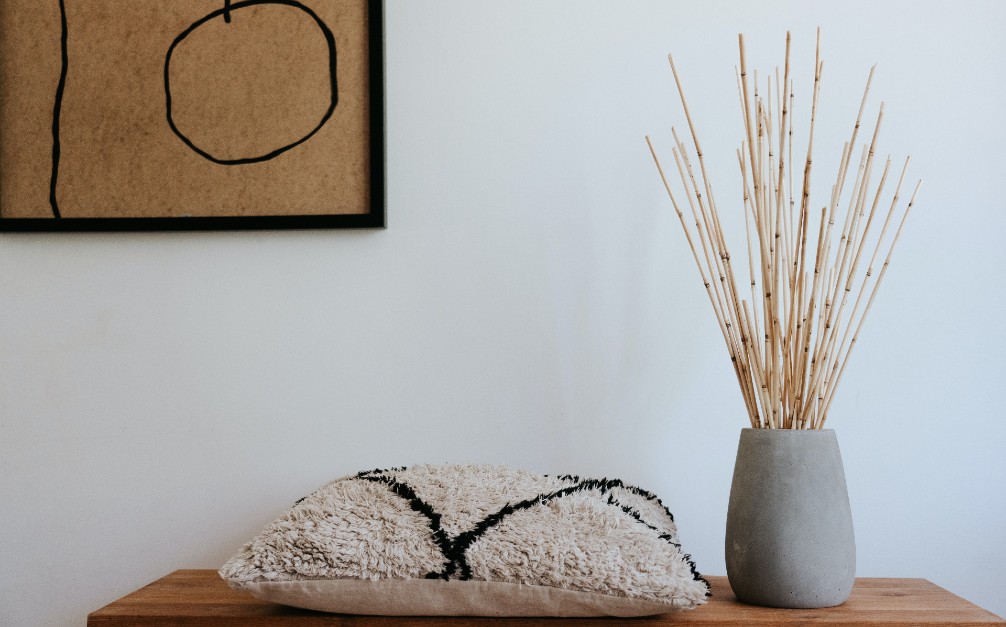 Colour Palette
Alongside the natural materials, Japandi favours the neutral colour palette, with soft shades and patterns.
The shared principles are manifested through muted colours and textured surfaces with hints of green, neutral beige, moody brown and bold black.
Depending on which style your design is leaning towards, it can feature light wood furnishings and minimal sophisticated decor typical of Scandinavian style or dramatic contrast and darker elements typical of Japanese style.
It is common for Japandi style to contrast the neutral palette with bolder colours of deep earthy tones of indigo blues and also muted pinks, blues, and greens to provide texture, contrast and warmth to the minimalistic design.
Beautiful Craftsmanship
Rooted in the traditional Japanese aesthetics, "wabi-sabi" is an ethos that is centred on the acceptance of transience and finds perfection in imperfection. It showcases raw materials, irregular patterns and natural elements.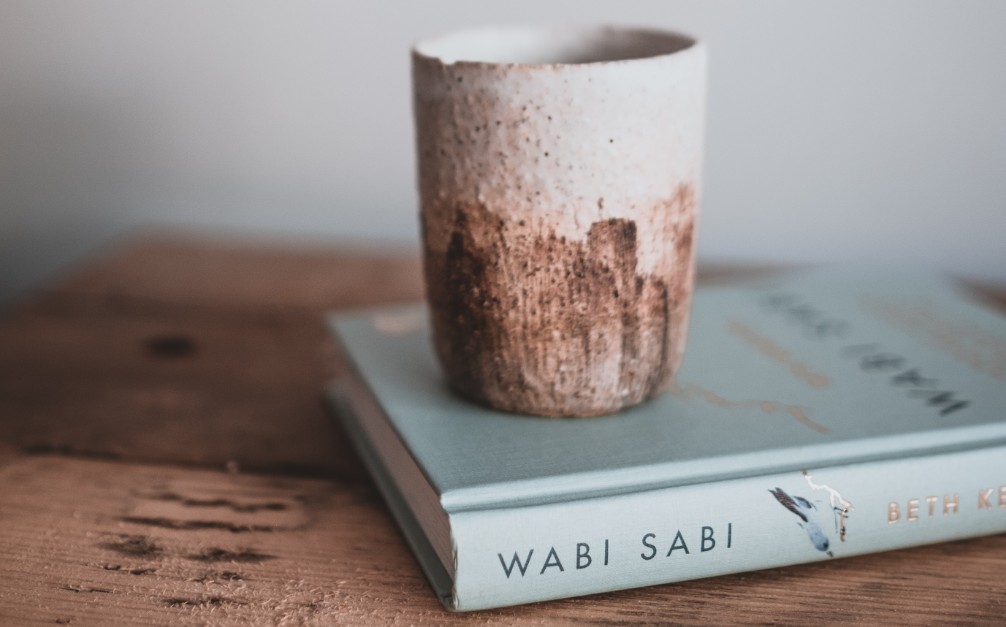 This is manifested in organic shapes of furniture, unique pieces and beauty in custom-crafted designs.
This style can be boosted with traditional Japanese materials and elements such as low tables, or benches, Japanese-style beds, traditional teaware, shibori fabrics and wallpapers, urushi decor, handmade ceramics as well as textured paper lamps.
Selecting stone with its unique natural variation alongside wood and other organic materials would provide a great addition to the Japandi style.
Functional and Impactful
While both styles share the interest in simplicity and reducing clutter, it is not enough to keep the space minimalistic, if you want to create Japandi interiors.
While simple, the spaces are not bare. Each item within the design has its own functionality and the unique pieces provide impact.
The furniture is selected carefully for its multifunctionality and it can be a statement piece itself, with bold accessories that create a zen-like atmosphere in your home.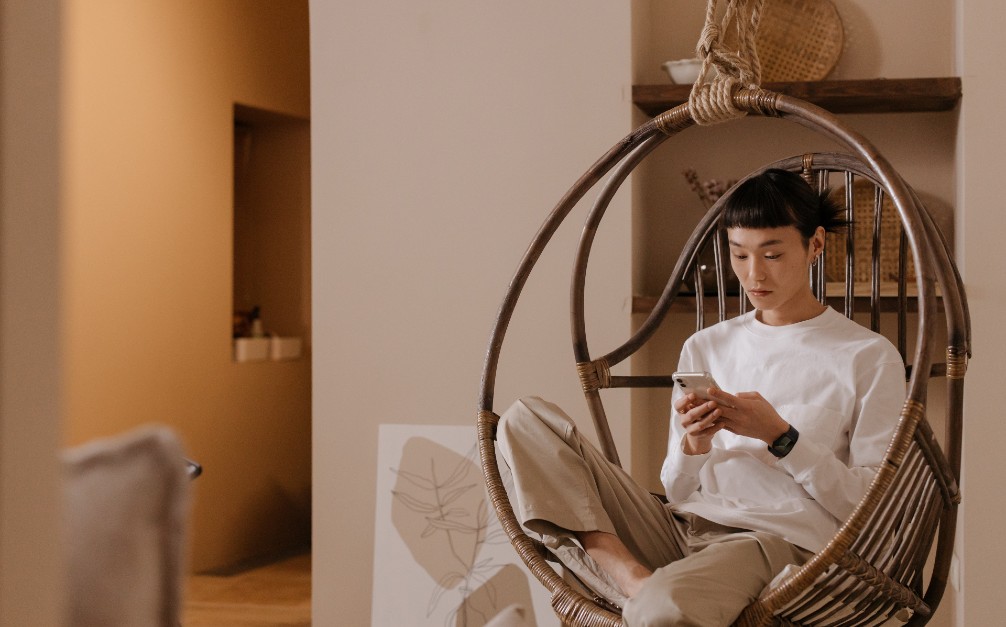 Effective Contrasts
Natural earthy tones and neutral decor is juxtaposed with plush materials and luxe textiles typical of Scandi interiors.
Textures create a contrast with the simple minimalist canvas and bold colours add sophistication and character into the design.
Japandi style can handle more patterns, irregular textures, geometric shapes and traditional Japanese ornaments.
We are always on the lookout for new design trends and styles within the industry and Japandi, with its sophistication, focus on natural colour palette but also bold contrasts and textures, Japandi is one of our favourites.