The time when natural stone was only used for outdoor areas is long gone. Architects and designers love to use this material for all the interior spaces – including living rooms, bedrooms, kitchens, hallways, laundries or bathrooms.
Natural stone can bring a touch of exclusivity as well as an organic look to your interior space.
The honed tiles, which are smoother than the ones with an alfresco finish, provide an inviting look, are comfortable to touch and have an attractive "matte" aesthetics.
Using the tiles in the honed finish of the same stone that is used outdoors can create a seamless transition from the indoor to the outdoor space.
Limestone tiles are a popular choice for interior living. They have a solid colour consistency, inviting look and an ability to soften the design of the space.
The Cobbittee Street project with Get Smart Landscaping utilized the Tavira Limestone throughout the whole indoor and outdoor area. This provided a unified look for the project as well as connected the space to the coastal surroundings through the sandy colour palette.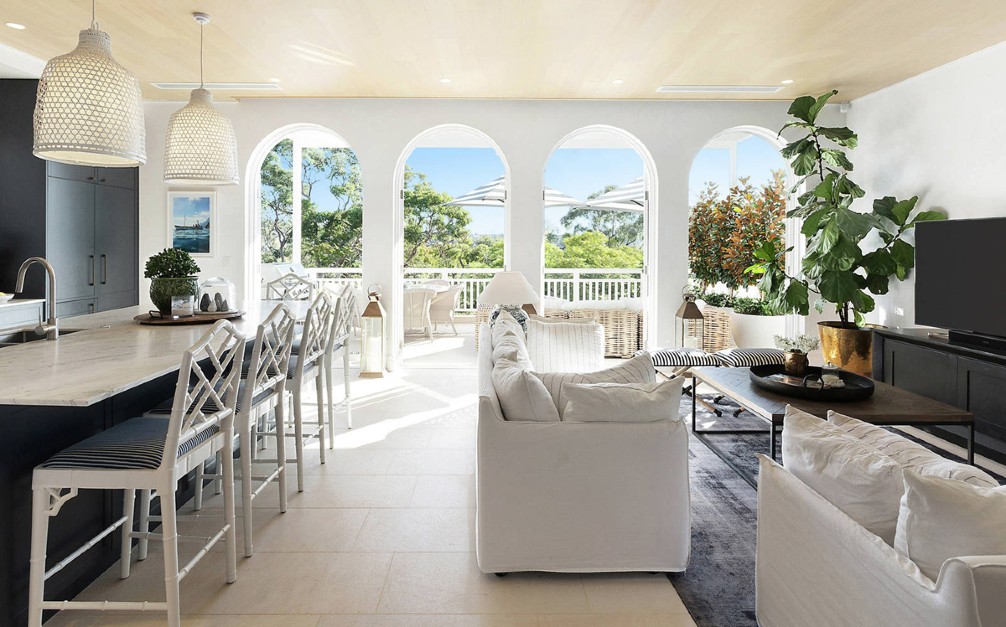 Manhattan Limestone has the appearance of grey and white interwoven clouds with subtle veining and beautiful natural variation.
It is reminiscent of Marble in terms of design, which creates a luxurious aesthetic with a softer look, ideal for interior spaces.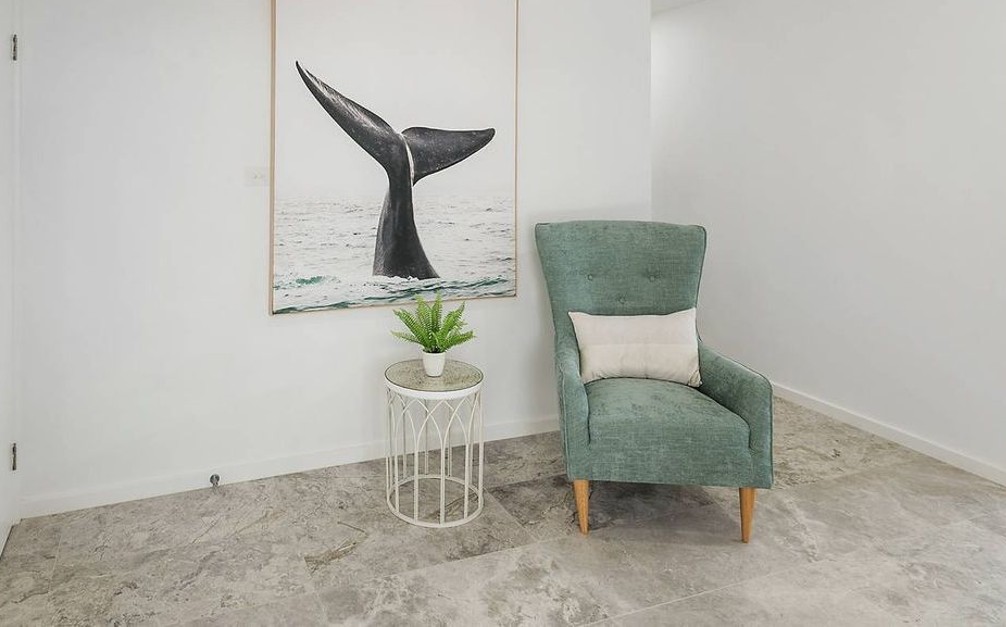 Cathedral Alfresco Limestone comes with a tumbled edge to give it that 'aged' look and feel. The finish provides a beautiful texture, remains smooth underfoot and is durable and versatile.
The large format tiles look stunning in both indoor and outdoor areas and are an effective way of optically enlarging the space.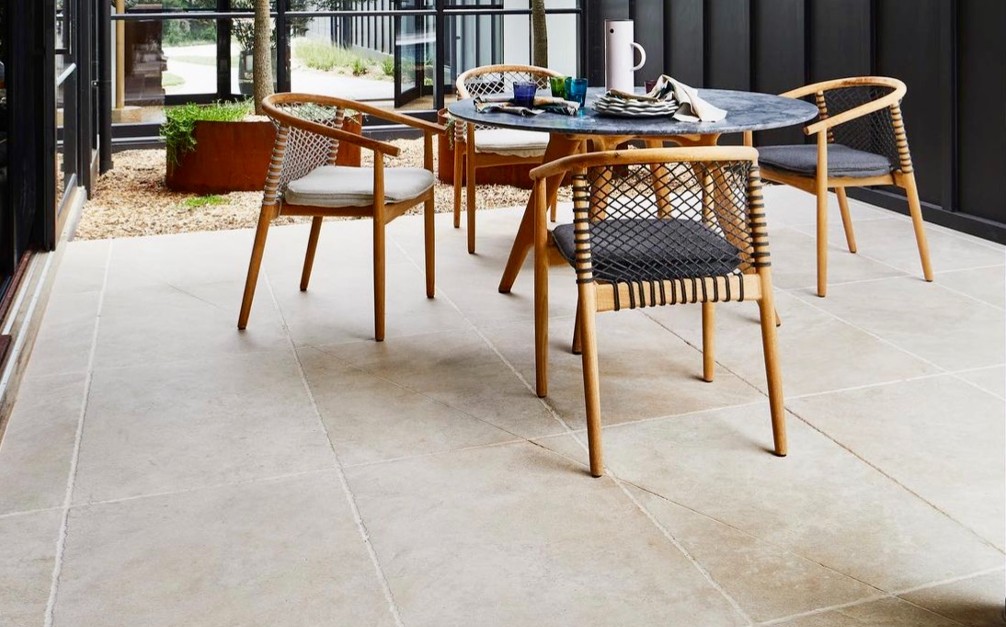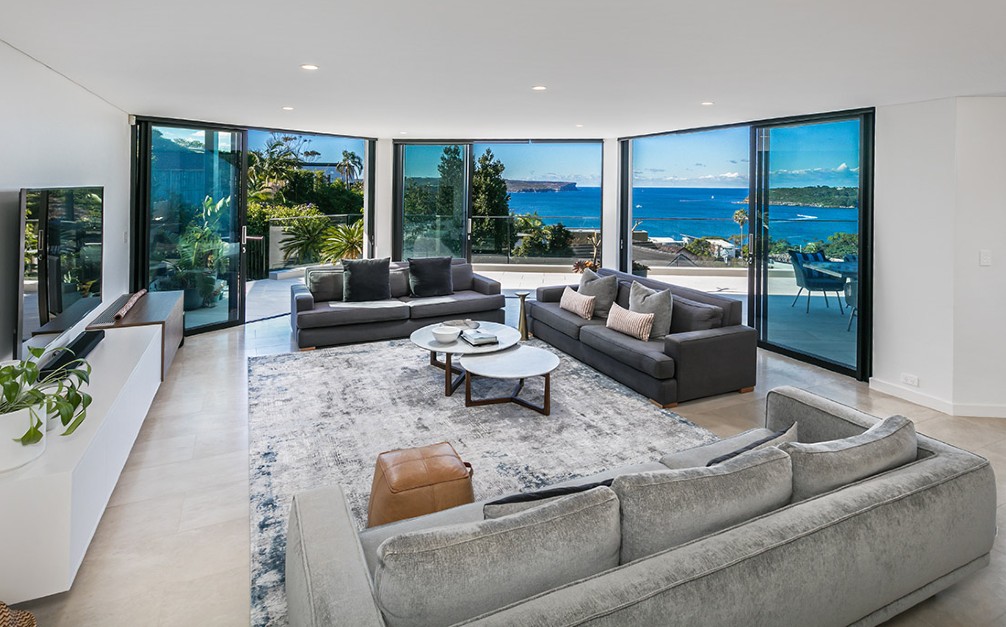 Crema Marquina Limestone has a light colour with subtle fossil markings that create a delicate aesthetic suitable for a variety of design styles.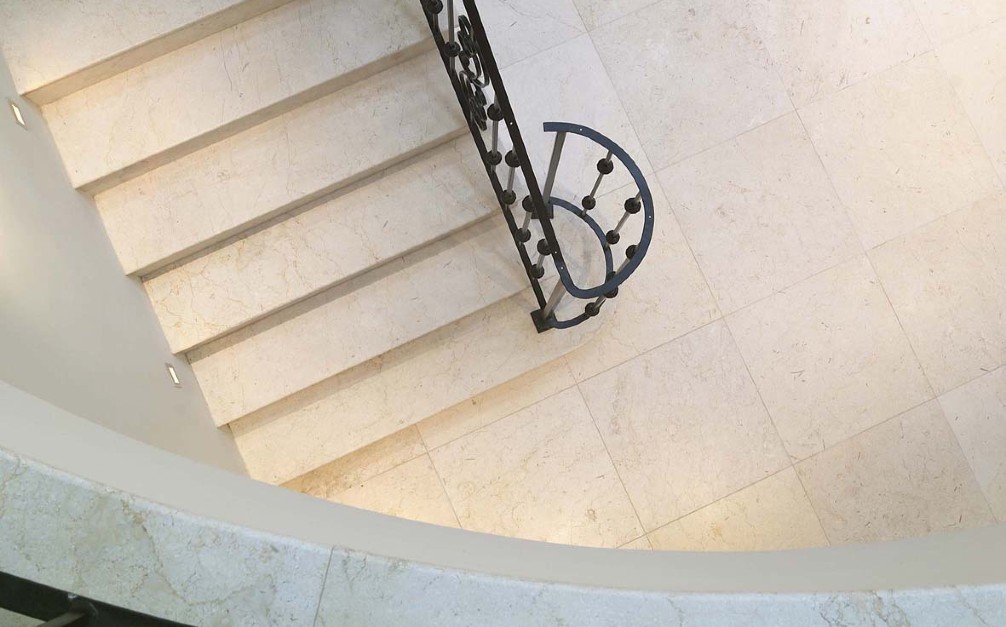 The consistent light grey colours with soft, muted tones and subtle markings of the Luna Chiaro Limestone makes it an attractive choice for contemporary design.
Also available in an alfresco finish, the combination of the two can create a seamless flow from the inside out.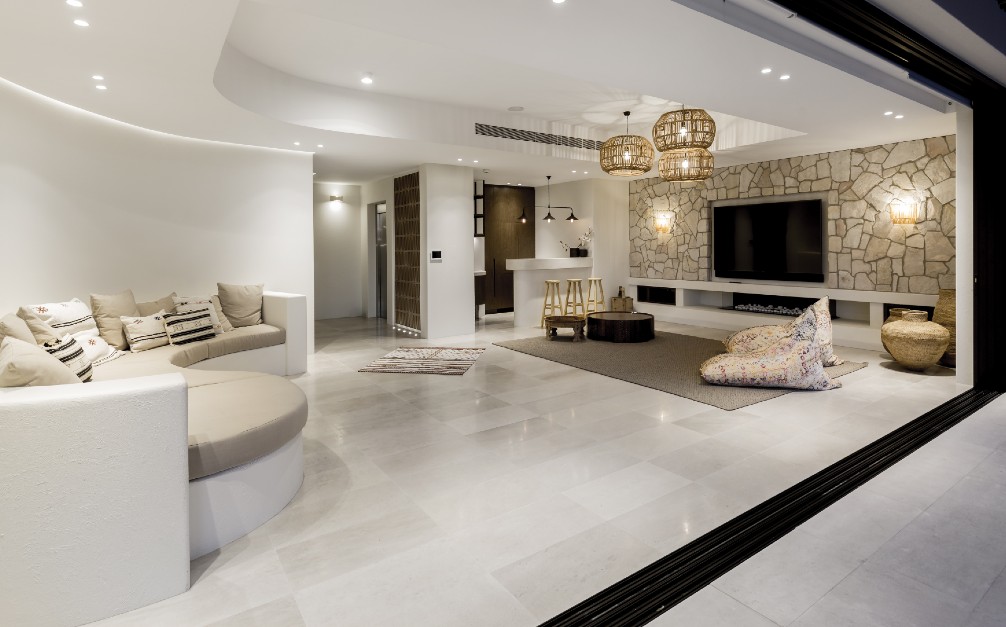 An elegant cream coloured Crema Vialle Limestone provides soft undertones and beautiful rich texture. The Honed finish is available in the same large format as the Alfresco tile for a seamless transition from inside to outside.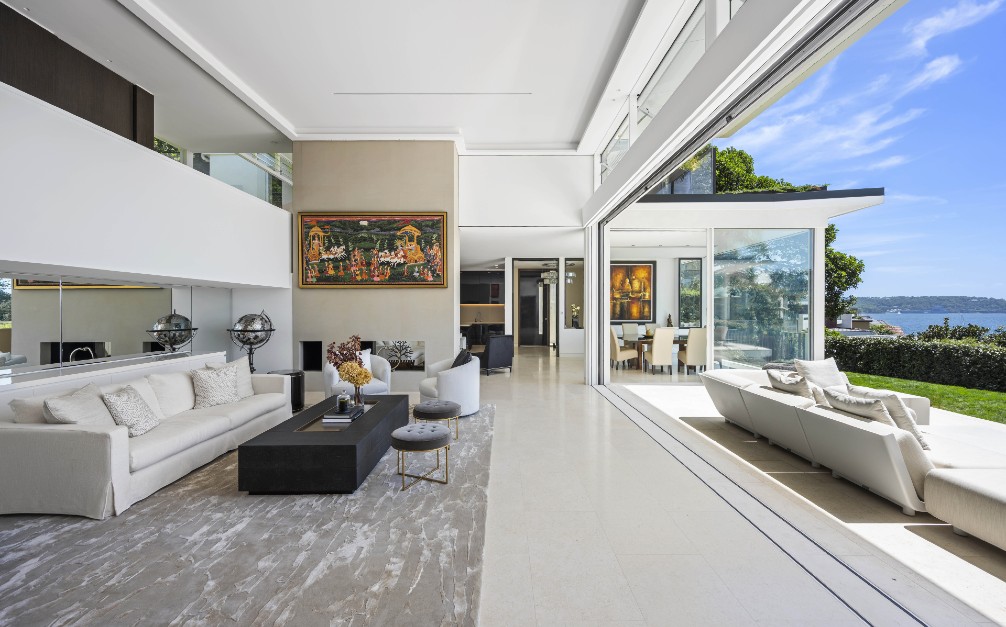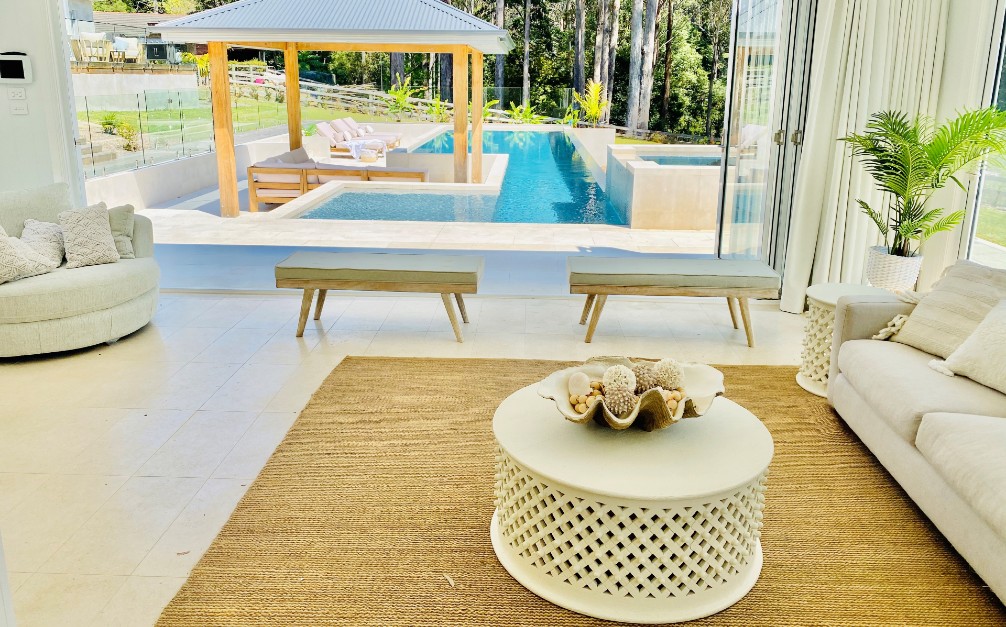 Travertine is a classic choice for interiors that has been used in architecture for centuries. Its organic look, beige colour notes and stunning natural variation make this stone a great candidate suitable for a variety of designs.
This Travertine provides beautiful grey and tan colour tones that contrast well against light and dark fixtures and fittings.
This Travertine is a perfect fit for those wanting to showcase the beautiful patterns and variation present in natural stone and will add a design statement to any space.
In this project with Mallinger Constructions, our Silver Ash Travertine was used for the alfresco as well as indoor areas, creating a fresh contemporary design and completely transforming the space.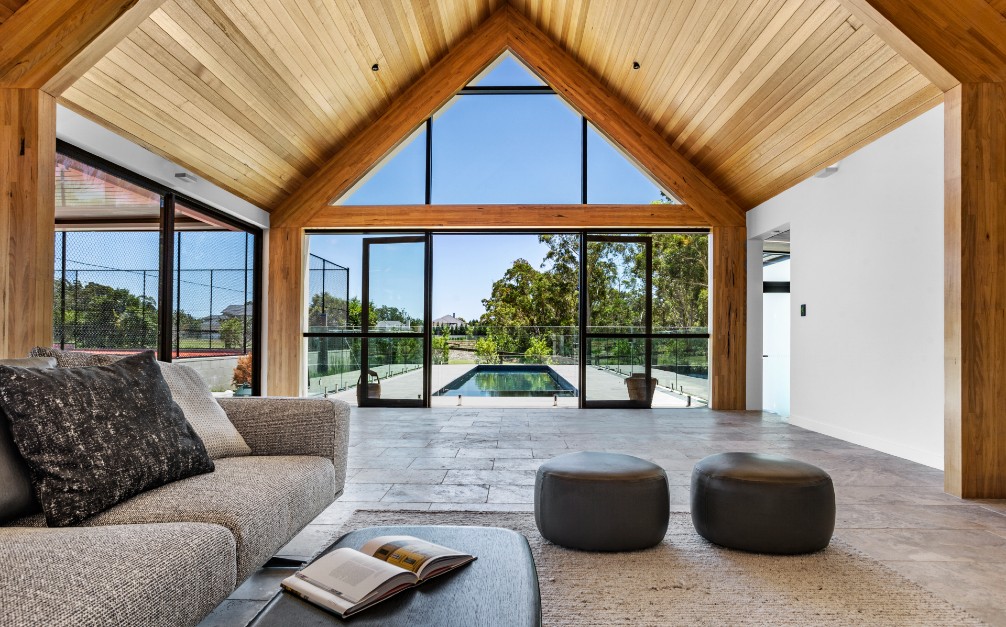 Our Classic Travertine is one of the most popular choices for the interiors for its versatile light and natural colours that are easy to style with both dark design elements as well as vibrant pieces. Select the tiles in a French pattern to create additional visual interest in the room.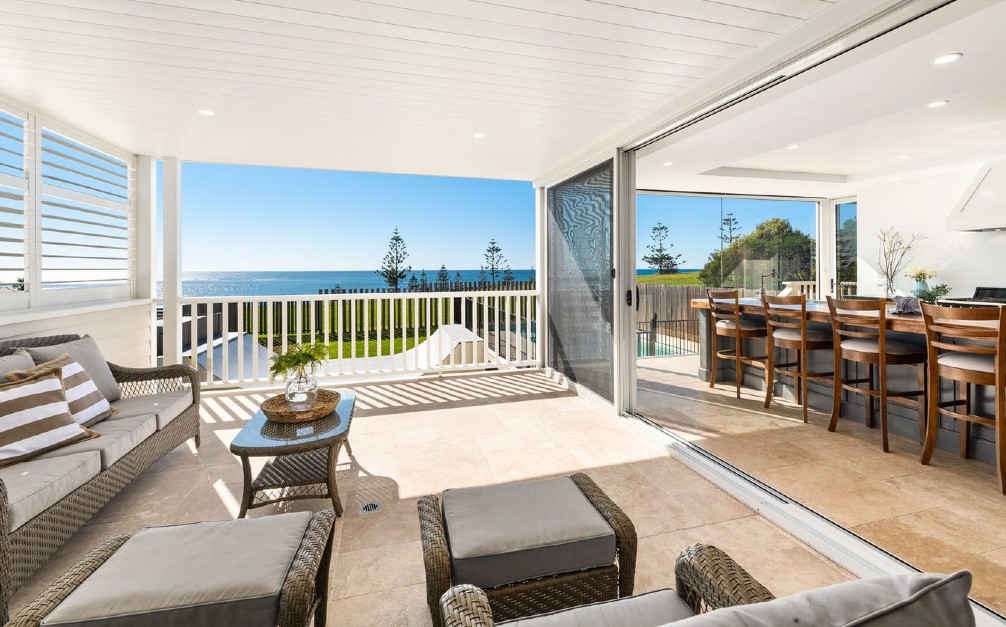 If you're looking to embrace a darker colour palette, the Noce Travertine presents a more dominant aesthetics. Vienna Design used our Noce in a French pattern on both the floors and feature walls in this Darlinghurst house.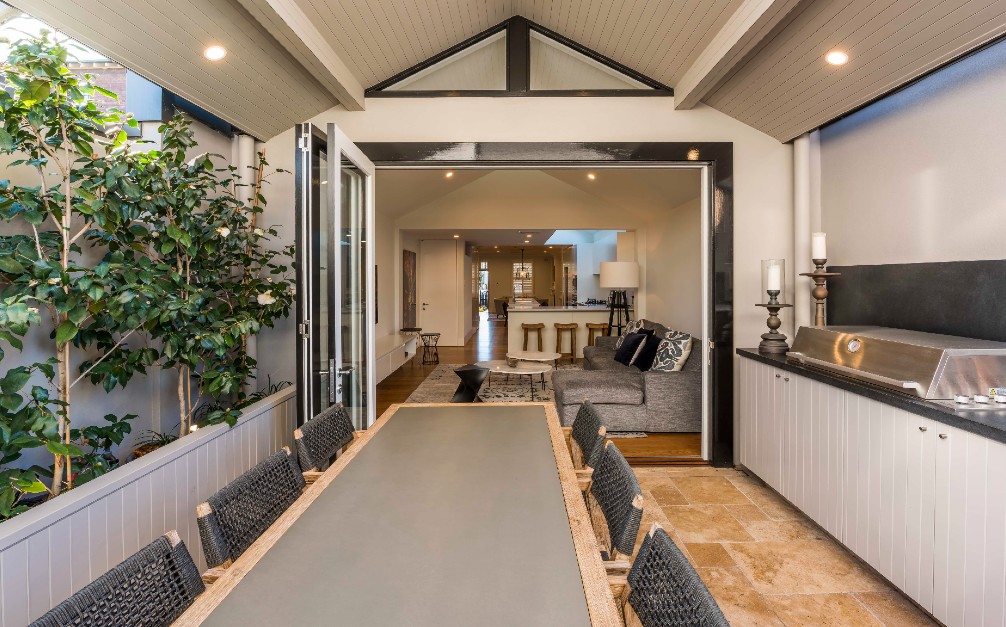 Vein cut stone is when the slab is cut against the vein and the mineral deposits run along the length of the Travertine tiles.
These mineral deposits create elegant highly visible stripes that contribute to a one of a kind design and connect the interiors to nature. One of our long-term clients TDDP Architects selected our Vein Cut Travertine for multiple projects, creating unique "work of art" interiors.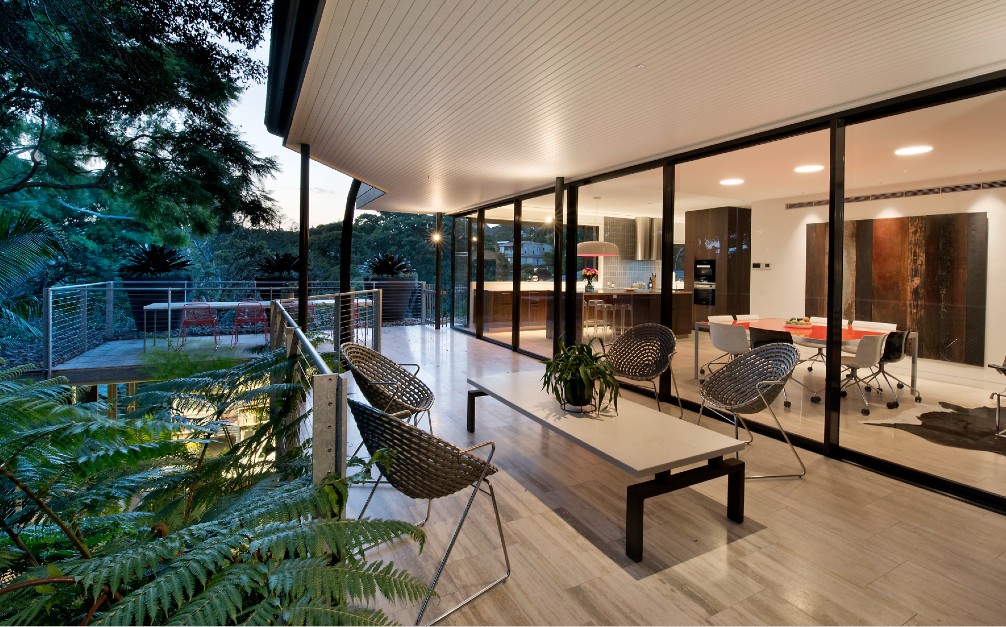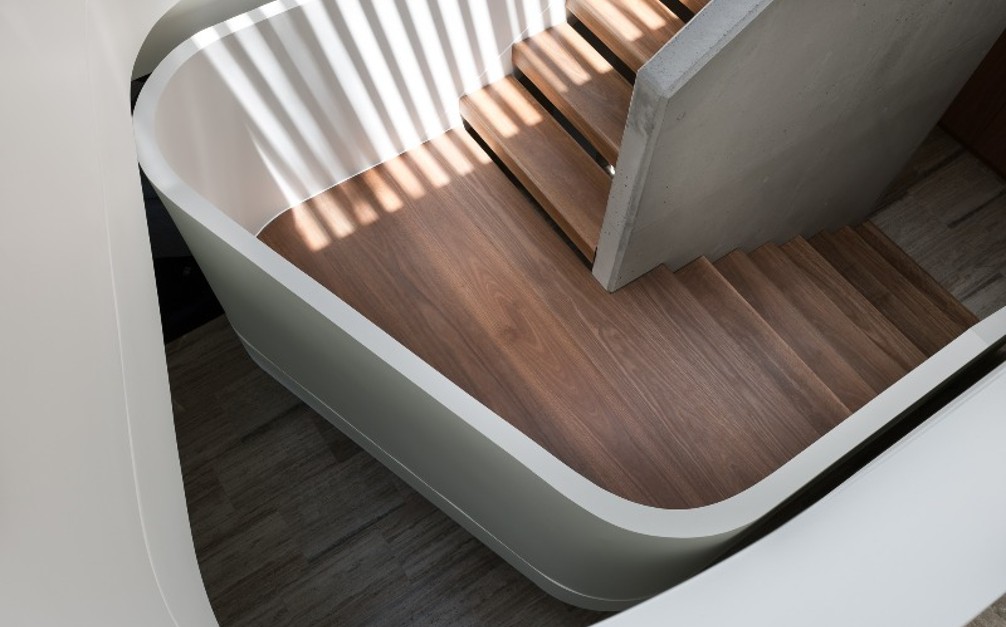 Granite, especially the lighter tiles such as our Silhouette Granite or Ocean Grey Granite, are becoming popular choices for modern interiors, creating bold aesthetics and complimenting a wide range of colour palettes.
Since Granite is durable and extremely hardwearing, selecting this natural stone comes with easy maintenance.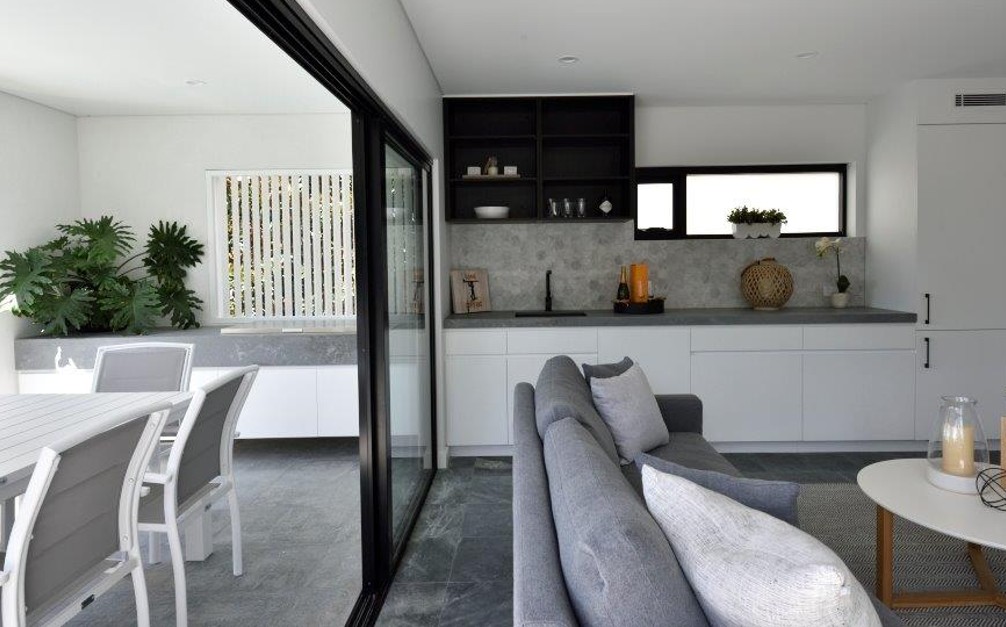 Marble lookalike porcelain tiles imitate the colours, veining and cloud effects of natural Marble with impressive realism.
These tiles offer the elegance, exclusivity and style of Marble aesthetic in an affordable alternative that can create stunning detail in any living space.
Marble look porcelain tiles were used in the interior spaces of the Kings Langley house in collaboration with Chateau Architects + Builders.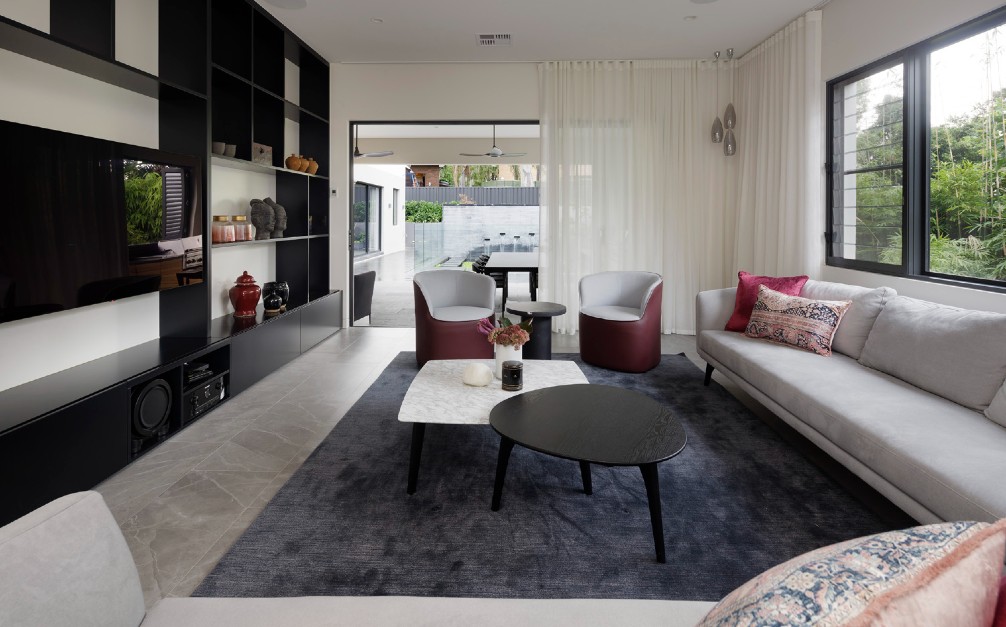 While in the past, Terrazzo used to be favoured for commercial spaces, spas, bathrooms, or hotel lobbies, there is a growing trend to use it for residential interiors.
Terrazzo, made from Marble and Granite fragments in a cement base is a hard-wearing sustainable choice that adds a luxurious touch to your interiors.
We're constantly responding to the increasing demand with the growing range of colours and options. Our range offers more colourful or neutral designs, large or small speckles, different sizes, and colour palettes to suit any design vision.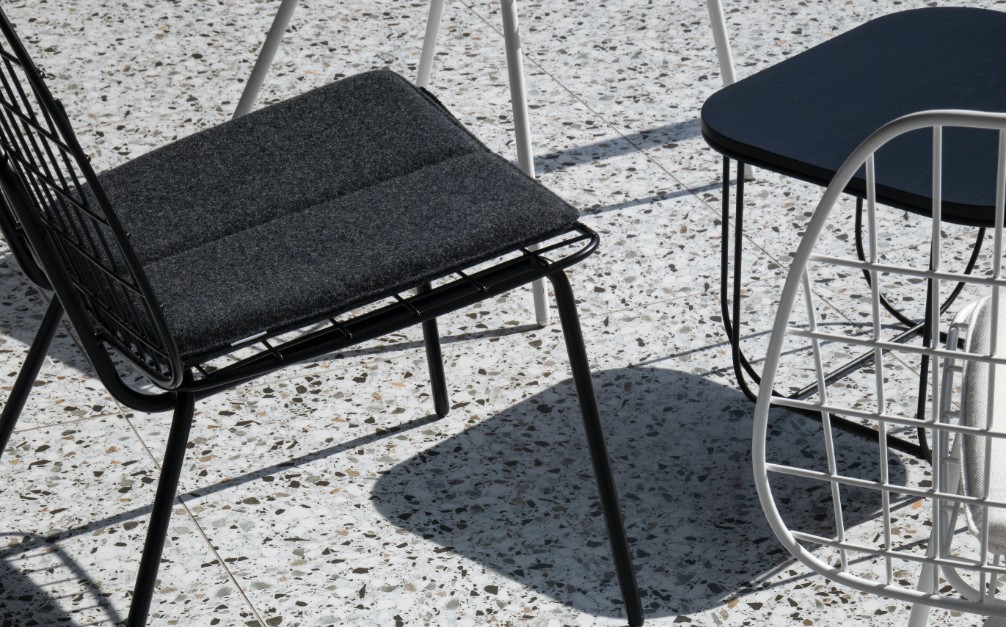 If you have a specific design vision for your project, we are happy to source a different finish, size, or product outside of our range.
For this project designed by Those Architects in the unique beachside location of Byron Bay, the client had a vision of a Limestone with soft and calming colours and sandy undertones.
We sourced Santa Fe Limestone outside of our range that connects the house to the coastal location.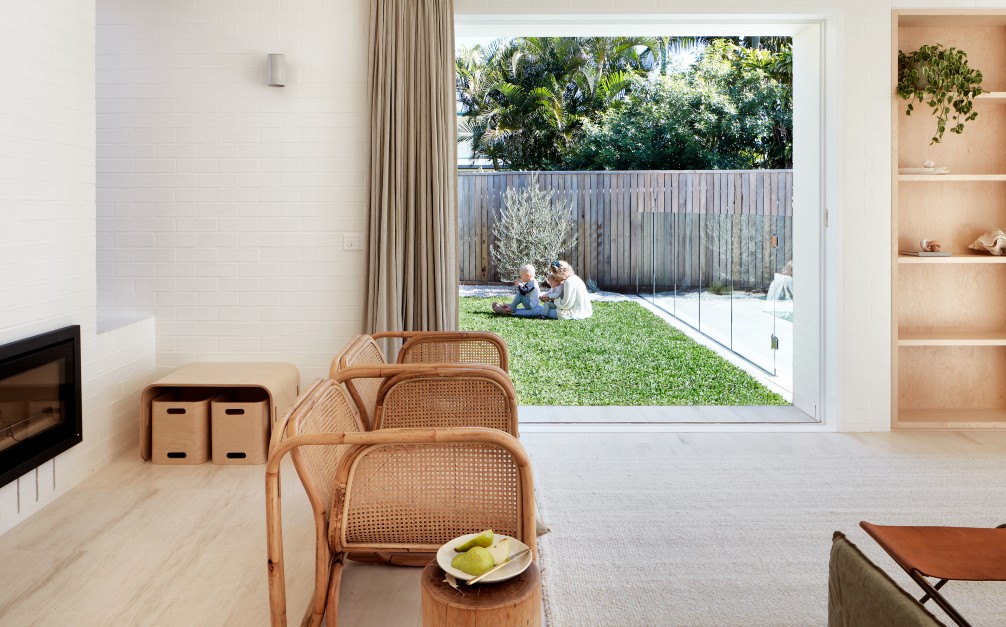 Azul Limestone
We sourced the Azul Limestone for the house transformation in the Grove project with Pacific Plus Constructions. This light grey modern Limestone was used to connect the interior space with the alfresco area as well as cut in the herringbone pattern to be used in bathrooms.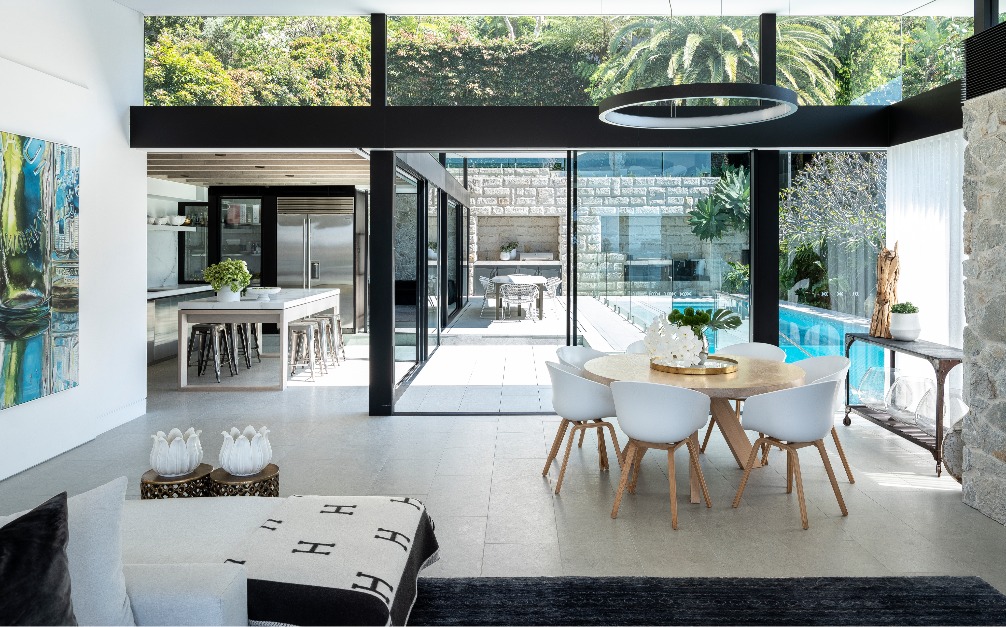 Concha Bonita Limestone
For this project in Killara with Toki Constructions and Jorge Hrdina Architects, the client desired a stone reminiscent of a French Limestone with natural colours and delicate textures. We sourced a new Concha Bonita Limestone in a unique "waterjet" finish.