Sareen Stone's natural stone specialist, Michael Mastro works predominantly with architects and designers and helps them to find products that meet their design requirements while making sure the selected material is suitable for the application.
He talks to architects and designers every day helping them to understand natural stone, manage expectations, highlight benefits, and dissolve myths surrounding this natural material.
In this article, we've talked with Michael to find answers to the most frequently asked questions about natural stone.
Using Natural Stone
Stone is a natural material quarried from the crust of the Earth that can elevate the design of your alfresco area as well as interior space. Here are the main points to think about when considering natural stone for your project.
Q. Why Choose Natural Stone for Your Project?
It is a natural product, which means it has a unique variation that cannot be replicated by any man-made fabrication.
It offers exceptional longevity and produces an inviting "feel". It somehow softens the whole space and makes any area more enticing.
It has been used in Europe for centuries and the buildings that were built using natural stone in Ancient Rome still stand today. The stone looks timeless, everlasting, and will never go out of style.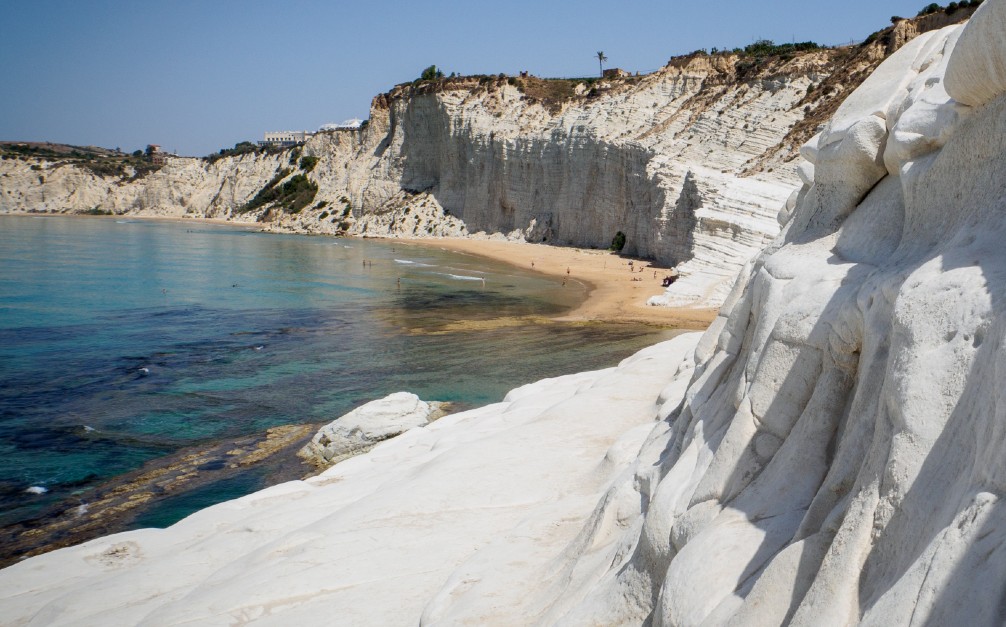 Q. How to Choose Between Natural Stone and Porcelain Pavers?
As much as for me personally, natural stone will always be the best option, I am honest with my clients and always say that this is not true for everyone or every single project.
Some designers aren't always set on using natural stone and are open to porcelain too.
The choice between the two depends largely on the application and use. Each of them has its own benefits.
While natural stone is preferred for someone who appreciates the beauty of nature, porcelain might be a good option for a family who wants minimal maintenance or a project with a south-facing property where the area doesn't get much sun and thus might be prone to moss.
Types of Natural Stone
Limestone, Travertine, Marble or Granite tiles? Many types of natural stone come with different properties and colour schemes.
Q. How do I Choose a Suitable Natural Stone?
The type of stone you select depends on the application. In the same way, you wouldn't choose Marble for the area around the pool, other stones look better when installed in outdoor areas.
Seeking professional advice can guide you towards the type of stone that is suitable for you. For example:
Driveway: Granite, Cobblestones, Porphyry
Around the pool: Limestone, Travertine, Granite, Sandstone
Interiors: Limestone, Travertine, Granite, Marble, Sandstone
For slabs: Marble, Terrazzo, Limestone, Travertine
When selecting a stone for your project, remember to consider the suitable finish, which we will discuss later in this article.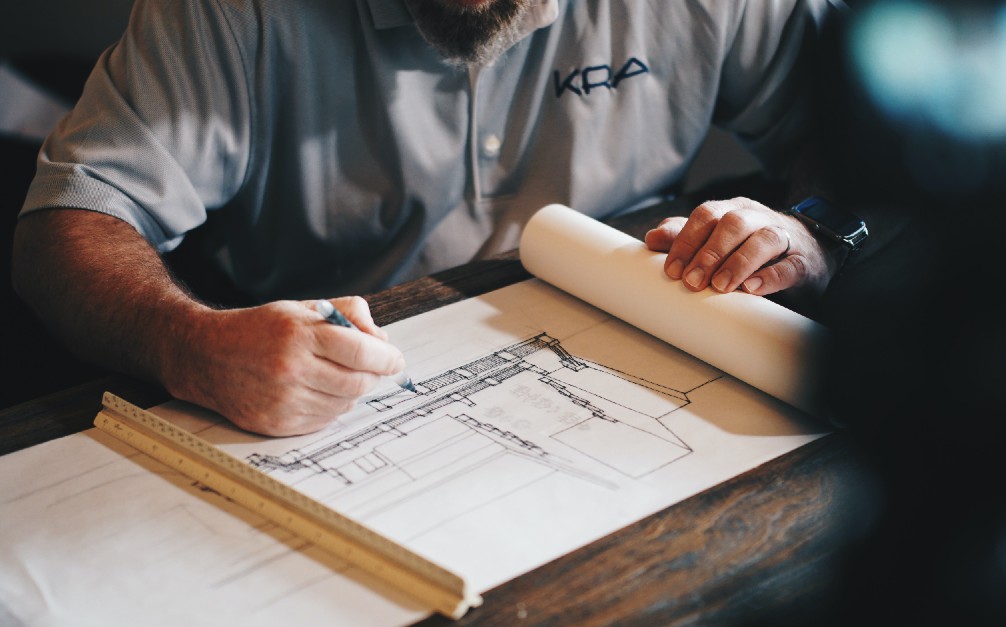 Q. What are the Natural Stone Colour Options?
When recommending natural stone, I am guided by the colour scheme the clients are looking at. For example, if you're attracted to light and medium greys, you can still look at various types of stone, including Limestone, Travertine, Marble, or Granite.
Each type of stone comes with a set of properties and a certain look. While Granite in an alfresco finish is highly non-slip, durable and easy to maintain, it can get hot in direct sun. If you're looking for a stone that stays cool in summer, select Travertine or Limestone.
Some designers favour Travertine with plenty of variation while others can be looking for neutral plain colours of Limestone.
Selecting the stone for you always comes down to your preferred colour scheme but other aspects such as textures or variation can also influence your selection in terms of design.
Q. Is the Picture Online an Accurate Representation of the Stone?
The variations in colour in stone you see online depend on the picture quality, screen, resolution as well as background colours.
The stone you select can also look slightly lighter in direct sun or when contrasted with the surrounding landscape.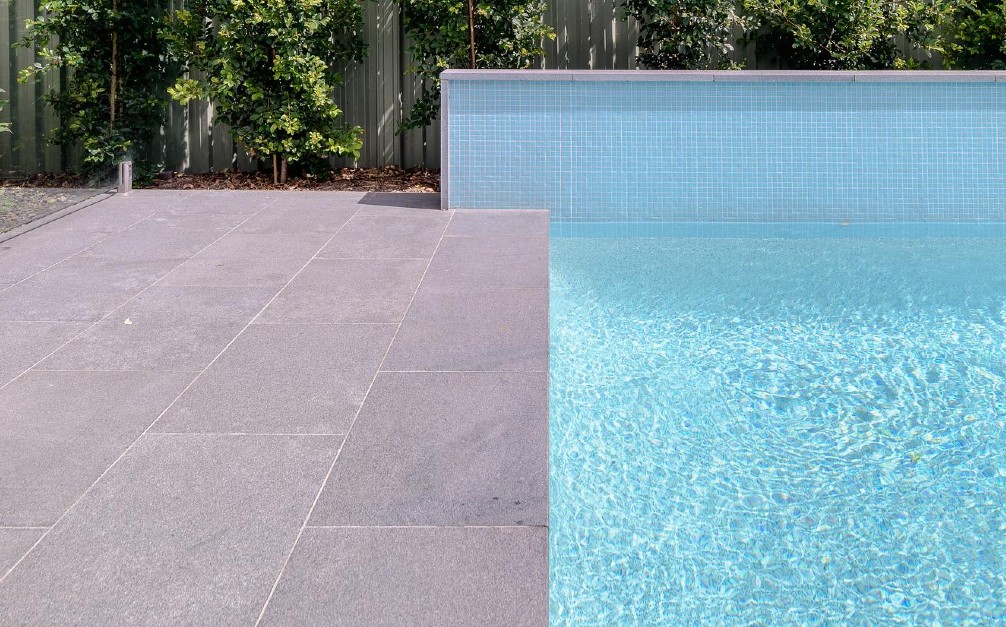 While comparing different colour swatches is a good way of contrasting two natural stones that have a similar look, if you want to know how they look after installation, in situ photos can provide valuable guidance.
As you get closer to the project and you have an idea of what stone you're considering to use, getting a sample piece (100x100mm) is the best way to get a good indication of colour.
Q. Is the Sample a Good Representation of What I Get When I Place my Order? 
We select the pieces that are representative of the product we currently have in the warehouse.
When finalizing the selection, we encourage clients to visit our showroom and see more tiles which will allow them to discover the true representation of the material.
Q. What Are the Recommended Natural Stone Sizes?
The size selection comes down to the designer's preference. Our standard sizes 305×305, 610×305 or 812×406 are suitable for internal use, while 610×406 or 812×406, are used in Alfresco areas some are 900×600 or French Pattern.
When opting for a non-standard size, large-format tiles look better in larger areas and can create a seamless transition from inside to outside.
That is not to say that you cannot use larger tiles in small areas. They may require more cutting, which can prove less cost-effective.
In bathrooms, smaller tiles are preferred since the waste and drainage are usually placed in one central point, which is easier to manage with smaller tiles.
What Are the Different Types of Stone Finishes?
For the internal applications, honed or polished finishes are favoured. While the polished finish is glossy and more common for commercial applications, the honed is a matt finish that is more popular today.
For the outdoor areas, only alfresco finishes are suitable. This includes flamed, sandblasted, and bush-hammered finishes. They indicate that the surface of the stone has been treated to provide anti-slip properties.
Apart from increasing the slip rating of the stone, adding an alfresco finish also affects the colour and texture, which is why we work with quarries and experiment with different finishes to find the one that produces the best result and look for each particular natural stone.
For example, flamed finishes tend to be used for Granite while sandblasted finishes work well with Limestone.
Natural Stone Design Selection
Q. What are the Most Popular Natural Stones Right Now?
From my experience in the industry, the trends come and go and also often come back. In the coastal locations in Australia, light grey, as well as bony colours, became prominent in the past few years.
I'm finding that a lot of clients are looking for a stone with plain consistent colours and are attracted to light and neutral colour palettes. Among the greys, our Luna Chiaro Limestone is the most popular, and within our beige range, the sandy Tavira gets the most attention at the moment.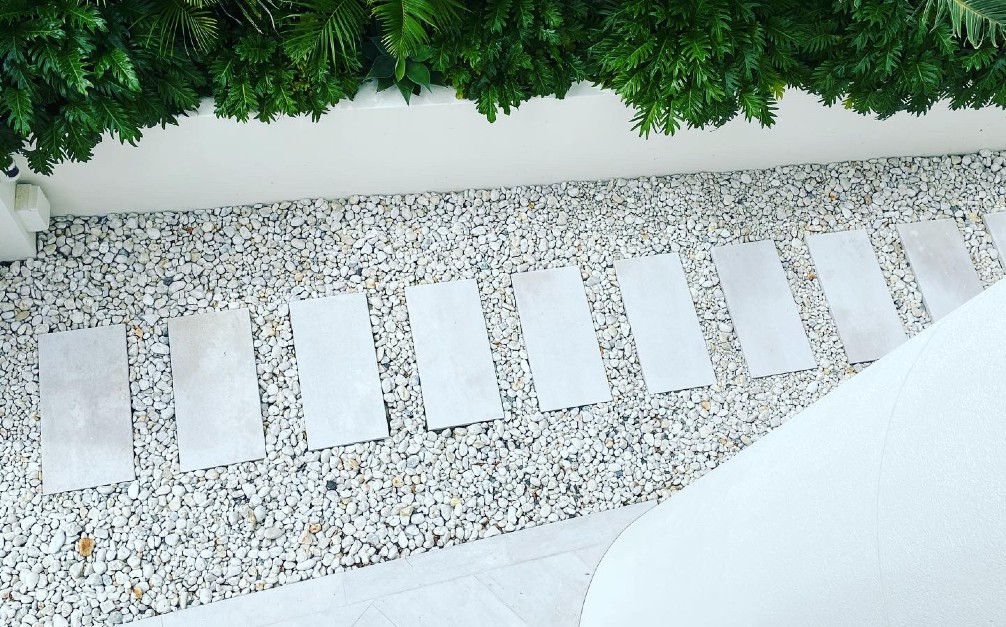 Since the stone colours are mostly neutral, they remain timeless and are not susceptible to trends. It's a different story with decorative and colourful porcelain tiles, they always come with a risk that the trend will be out of season next year.
Q. Can I "Match" a New Stone to my Existing Stone?
Because of the natural variation in the stone, you'll never find two pieces that are exactly the same but the stone can be matched tonally.
Even when the stone is not the same, as long as it has similar colour hues, the variation only enhances the natural look.
Q. Is Terrazzo Natural Stone? 
Terrazzo is a dense and hard material that is made with chips of Marble or Granite that are set in concrete and then polished. These chips are mostly recycled – remnants of Marble or Granite reused to create a beautiful and highly sustainable option for flooring.
Terrazzo has become popular among architects and designers in recent years and because it consists of Marble pieces, in terms of maintenance and cleaning, it should be treated just like natural stone.
While in the past, Terrazzo used to be only installed in bathrooms and small places, today, the range of colours and availability mean that people don't shy away from using it for all internal areas as well both in residential and commercial projects.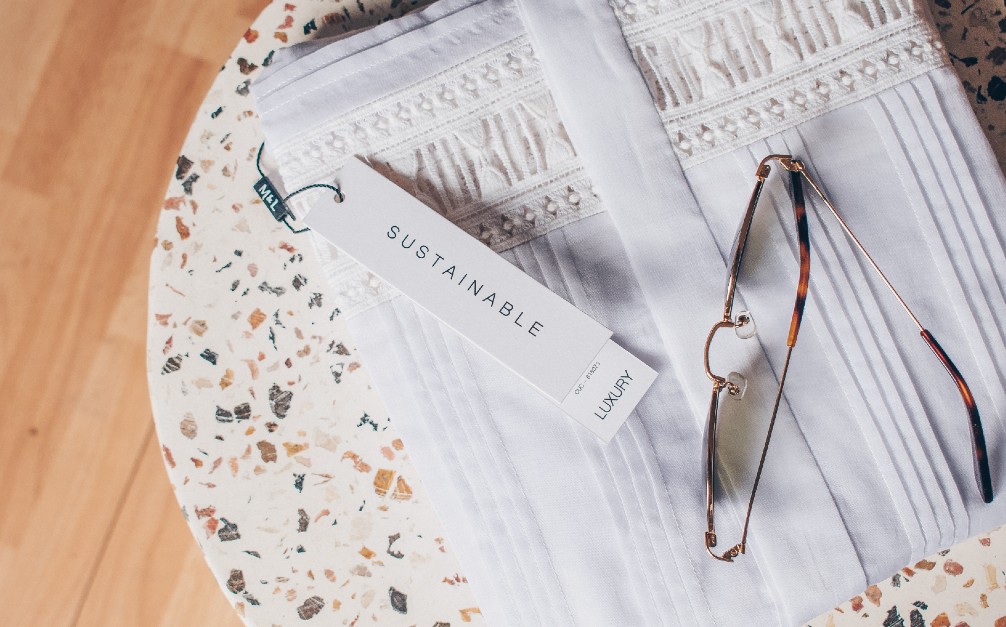 I'm currently working on a project with an architect that uses Terrazzo for the internal areas of the whole house. It's a bold choice and I can't wait to see the final result.
Technical Specifications of Natural Stone
1. Slip Rating
When it comes to using stone outdoors, it is crucial to consider the slip rating of the stone. As a general rule, I wouldn't recommend installing anything lower than the P3 slip rating.
And if you have young kids and want to make sure that the areas around pools are extra safe, go for a P4 or P5 slip rating.
All the natural stones in our range have been expertly tested and come with a slip rating, which is available on our website.
2. Thickness of Natural Stone
There are specific requirements and the thickness should be considered on a case to case basis. As an example, in high-traffic areas like driveways, you need to select a stone that will withstand the load.
To learn more about the importance of thickness when selecting Cobblestones for your project, read this article on our Learning HUB.
Since the thickness depends on the type of natural stone selected, we recommend seeking professional advice to discuss the most suitable product for your project requirements.
If you're using polypads for the installation, read our recommendations and key things to consider here.
Premium Natural Stone
Selecting premium quality natural stone ensures that the stone has fewer imperfections and smaller holes. Compromising on quality when selecting your product will result in a substandard look and longevity.
When it comes to Travertine, the quality can make a tremendous difference. While the holes in Travertine are normal, selecting the premium-grade material minimizes their size and quantity.
Other technical specifications that can also affect your selection is water absorption, porosity, frost resistance, density, and weather resistance.
Buying Natural Stone
Q. Is Natural Stone Expensive?
While people often assume that natural stone is expensive, it is not always true. I believe that there is a natural stone for every budget.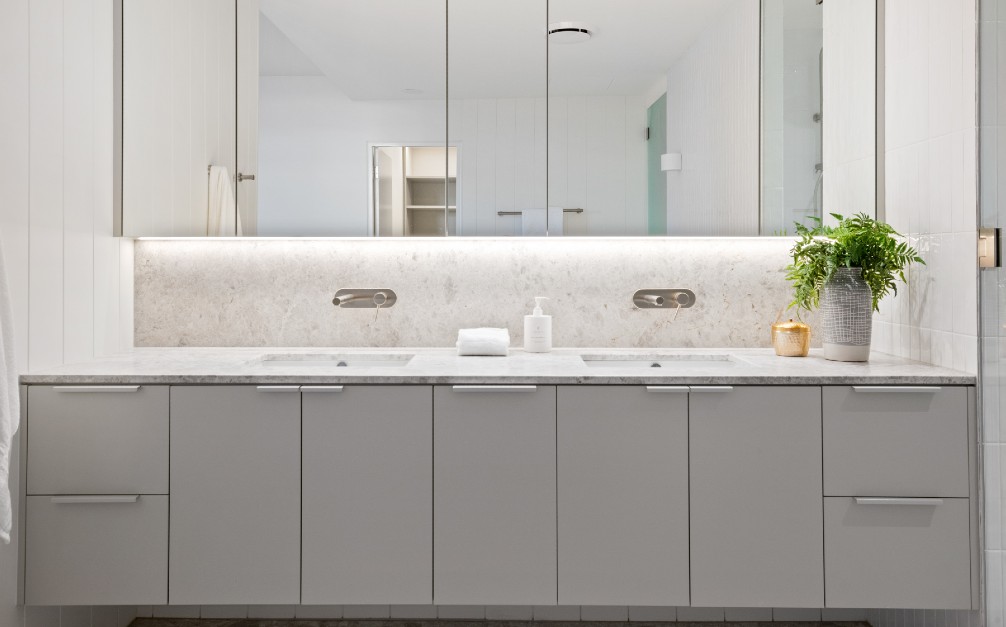 While Marble tends to be one of the most expensive types of stone, the price is also determined by other factors, apart from the material. The final bill depends on the manufacturers, particular quarry, the country as well as shipping costs.
The price of natural stone is also largely dictated by the current supply and demand. It's possible to pay a different price for the same stone you bought 5 years ago because the supply and demand ratio has changed.
The more particular you are about the size, colour, and thickness, the more expensive the product, but you can still find natural stone in the colour scheme suitable for your project on a smaller budget and it can often be a product that's not in such high demand.
Price of Natural Stone Vs. Porcelain and Timber
When comparing the prices of timber and natural stone, the range is very similar. They are both natural products and high-quality timber will cost a similar price as premium natural stone.
While porcelain tends to be more affordable, it also depends on the quality of the selected material. While the mass-produced porcelain from China can be very cheap, high-end material manufactured in Italy can have a similar price point as natural stone.
Q. Can I Reserve Natural Stone?
After you determine the approximate quantities you need for your project, you can secure the stock with a deposit. This way we can make sure that you will be supplied with a particular batch for your project.
With the current global issues with shipping and container availability caused by COVID-19, we recommend securing the stock as soon as you can.
While the manufacturing itself can be completed within 4 weeks, including special orders, and the standard delivery can be completed in 8-12 weeks, depending on the location of the quarry.
With the current limitations caused by COVID, it can take 16 weeks or longer for the stock to arrive in Australia.
Installation of Natural Stone
When it comes to installing your natural stone, check our installation guides on our website for your specific type of stone. 
We always recommend hiring an expert with experience in the application of natural stone to ensure a professional installation.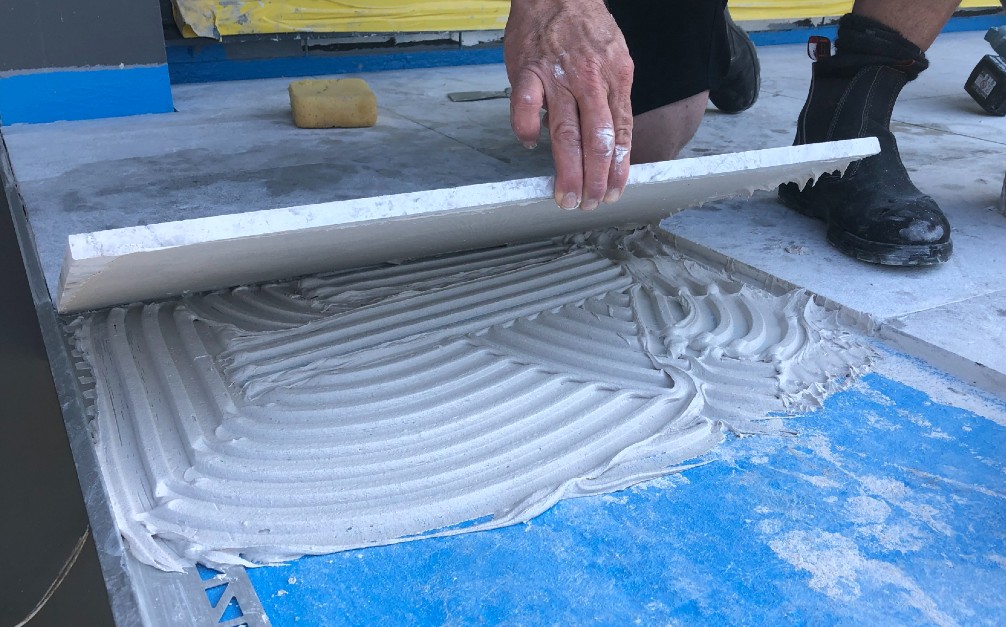 How Do You Grout Natural Stone? 
The choice of grout can influence the overall look of the tiles within the design. Selecting a similar grout colour as is the colour of the stone will result in a seamless look. On the other hand, selecting a contrasting colour of the grout will make the stone colour pop.
Maintaining Natural Stone
Q. How Do You Maintain Natural Stone?
Although I would say that standard maintenance and cleaning is sufficient for natural stone, I know this means different things to different people.
Mopping the natural stone floors once a week and wiping the surfaces after spills rather than leaving them wet will ensure your stone stays looking fresh.
Cleaning should be done with products made for natural stone. These will have a neutral pH that will make sure the sealed surface is not affected.
Q. How Do You Make Natural Beauty of Stone Last?
Similarly to timber floors, natural stone requires regular maintenance and cleaning, which will make it look good for many years.
If you want to rejuvenate the stone after, say 10 years, you can engage a company that can rehone or repolish the surface, which will make it look good as new again.
Q. Is Sealing Natural Stone Important
Sealing is important and highly recommended to protect and boost the longevity of the stone and make maintenance easier.
While some people think that sealing the stone acts as an impermeable barrier, this is not true. The benefit of the sealer is that it buys you extra time to handle spills before the dirt seeps into the surface.
About Michael
Michael is a valuable part of our sales team and has been with Sareen Stone for 3 years. Before that, he has been working within the natural stone industry for 20 years.
His favourite part of the job is meeting new people, building relationships with clients, and helping them select the best material for their project.
When he's not multitasking at work, he loves spending time outdoors with his wife and family, As such, Michael can relate to the struggles when renovating a home since he is busy with the transformation of his own house at the moment.
We asked Michael what natural stone he is planning to install at his own home.
No surprise that he selected Sareen Stone's Luna Chiaro Limestone, along with plenty of timber and oak as well as natural stone benchtop for the kitchen.