The two newest additions to our premium natural stone range have arrived; Porphyry Stone Filetti and Crazy Paving.
In the article below, we explore and learn more about the tradition, history, versatility, symbolism, benefits, and common uses of Porphyry Stone.
What is Porphyry Stone?
Porphyry stone is a volcanic rock with a layered structure in variable thicknesses which has light coloured crystals of quartz or feldspar. Flat Porphyry slabs with a natural quarry plane are sufficiently rough to pave floors and clad walls.
Imperial Porphyry as a Symbol of Royalty
The term Porphyry comes from the Ancient Greek language, meaning "purple". In Ancient Roman times, Porphyry stone was considered a symbol of great prestige and royalty. It was often used for columns, statues, floors, official buildings, and other royal objects.
In late Imperial Rome, Porphyry was intended explicitly for imperial use, the stone's rarity distinguished the emperors apart from their subjects as their superiors. It was Porphyry stone that made emperors unapproachable in power, belonging to the world of gods.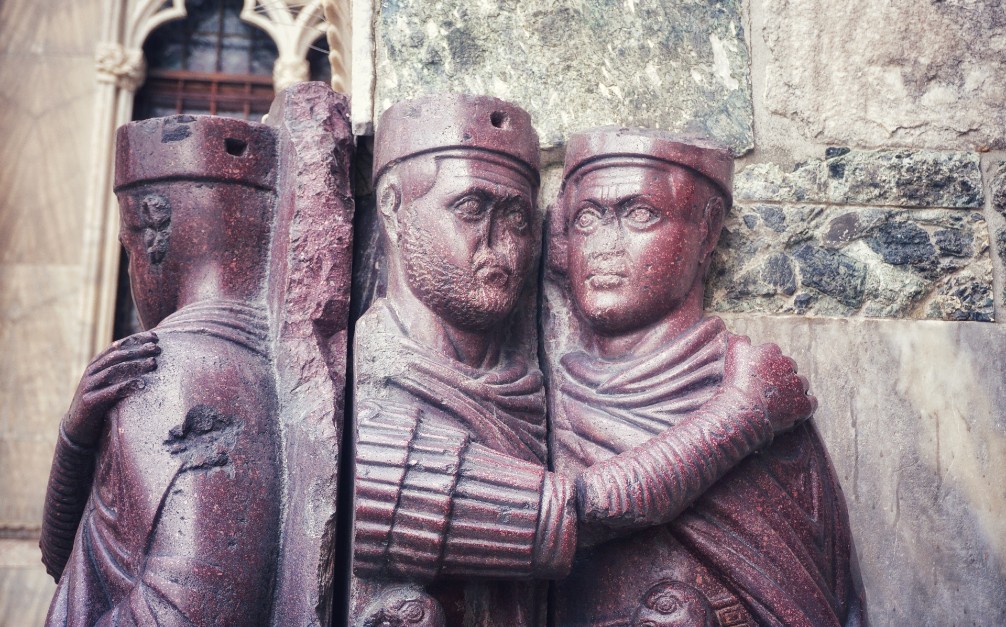 Porphyry in History
Porphyry stone has a rich history and has been used in ancient civilisations for centuries in Roman, Babylonian, and Egyptian architecture.
Traditional monuments that utilised Porphyry stone for their structures include the floor in the Pantheon in Rome, Porphyry pillars supporting the niches of Hagia Sophia, and many others.
Some authors claim that Porphyry was the hardest rock known in antiquity. Apart from being used for royalty, it was widely utilised for paving streets and town squares.
The testament to the supreme durability of Porphyry stone is the Roman roads paved in Porphyry that still survive today.
Porphyry All Around the World
Today, Porphyry is widely used in Europe for paving squares, public places and streets. The Porphyry colours are utilised to create lively patterns, such as the cathedral square in Plzen, Czech Republic, or Piazza del Municipio in Bolzano, Italy.
Porphyry Cobblestones were used in London and Glasgow, the United Kingdom, to create a historic atmosphere around prestigious public buildings.
The traditional cubes were laid in the circular pattern in the Castille Square in Malta to recall symbolically the centrality of the island, and the crazy paving pattern was installed to the coastal promenade.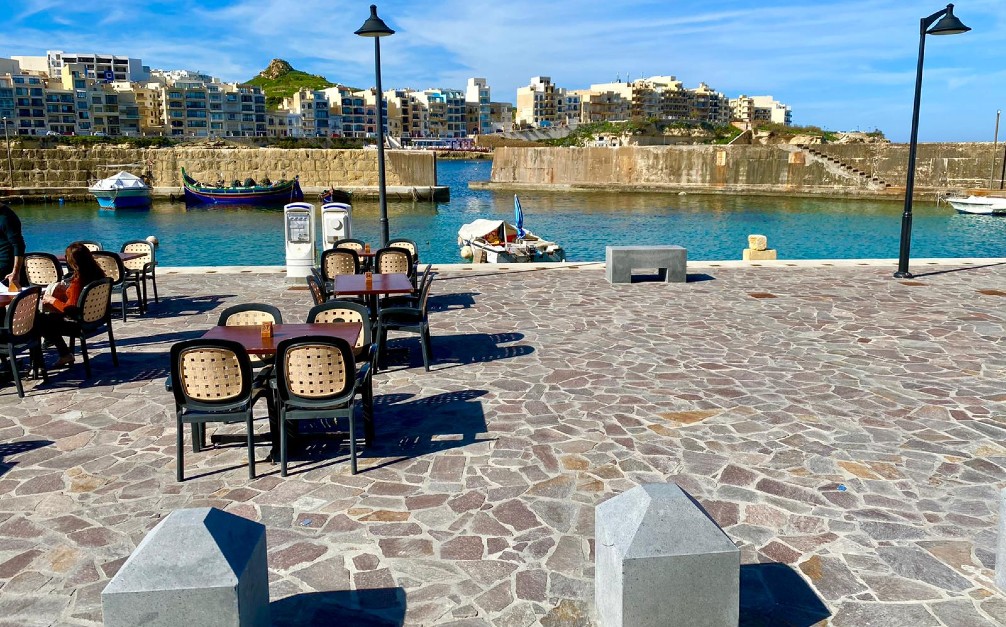 Further, Porphyry stone is widely used in many locations around the world, including Paris, Izrael, Rome, and others.
Benefits of Porphyry Stone
Porphyry stones are desirable for their durability, extreme resistance to pressure and chemical attack, non-slip properties, and colour variety.
They are considered an extrusive equivalent to Granite and are one of the safest building surfaces available on the market.
Recursiveness, harmony, rhythm, variation are the aesthetical qualities of Porphyry, which make it suitable for wide application in public, residential, and commercial spaces.
21st Century Reasons to Use Porphyry
Apart from its traditional use, Porphyry has evolved and is now used in contemporary interior design. Porphyry stone in different patterns and designs can serve to create an effect that can personalize indoor places and environments.
Further, due to the layered structure of the material, the combination of stone and natural light creates chromatic variety and a warm, reassuring tone to the indoor space.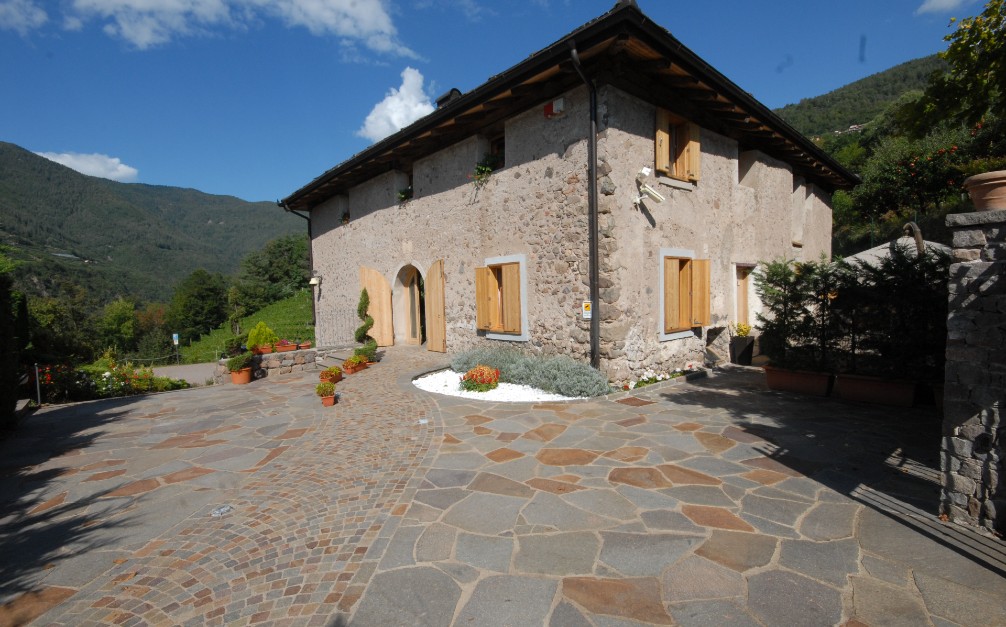 Whether used indoors or outdoors, this stone proposes personalisation and bespoke designs. The traditional patterns can be combined with new creative ideas and result in harmonic grounding places full of traditional charm and practical durability.
Sareen Stone's Our Porphyry Range
Our Italian Porphyry stands out with superior long-lasting quality, wear resistance, non-slip surface, and resistance to sudden changes in temperature. Sareen Stone's Italian Porphyry colour range has been specifically selected to meet the needs of the Australian market.
Filetti Natural Stone
Filetti is a traditional stone format of long, thin pieces of stone and has been used in Europe for centuries. With their ability to endure heavy loads, Filetti provides a unique alternative to the classic Cobblestones.
The random irregular shapes of filetti stones can present an opportunity for bespoke design and a one-of-a-kind flooring solution. They can be used in conjunction with other materials and pavers or provide visual interest and textural relief across large areas.
Crazy Paving
Originating in Ancient Rome, crazy paving, also referred to as flag stone, is a paving style consisting of irregular stone pieces random in size and shape.
This creates a one-of-a-kind pattern similar to natural stone wall cladding since no two projects will look the same.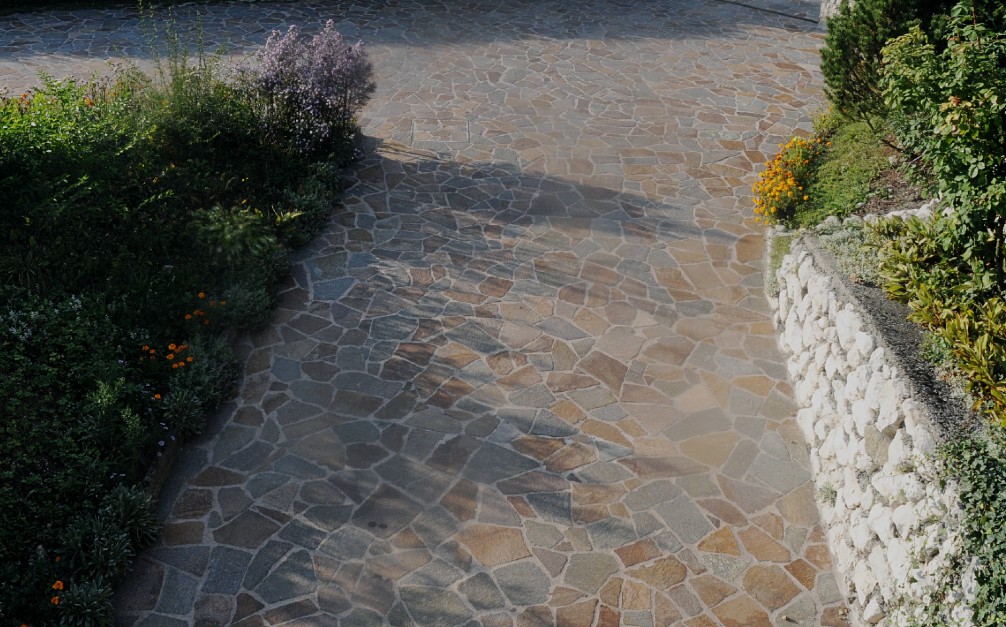 Some of the advantages of crazy paving are flexibility and freedom of design. The crazy paving works well in unusual floor shapes and can adapt to the unique curves of your landscaping.
Using Porphyry crazy paving tiles for your outdoor areas will combine unparalleled durability of the stone with aesthetic flexibility and visual interest of the crazy paving, providing an ideal flooring solution.