Natural Stone Poolside Masonry
Our natural stone tiles and pavers are available in an Alfresco finish for outdoor settings to provide slip resistance, which makes them ideal for poolside settings.
Asked about Sydney's changing poolside trends over the last decade, Sareen Stone Natural Stone Specialist Gary Bazzana says the clear frontrunners for natural stone for swimming pool landscaping designs in recent seasons have been our travertine, limestone, and granite products.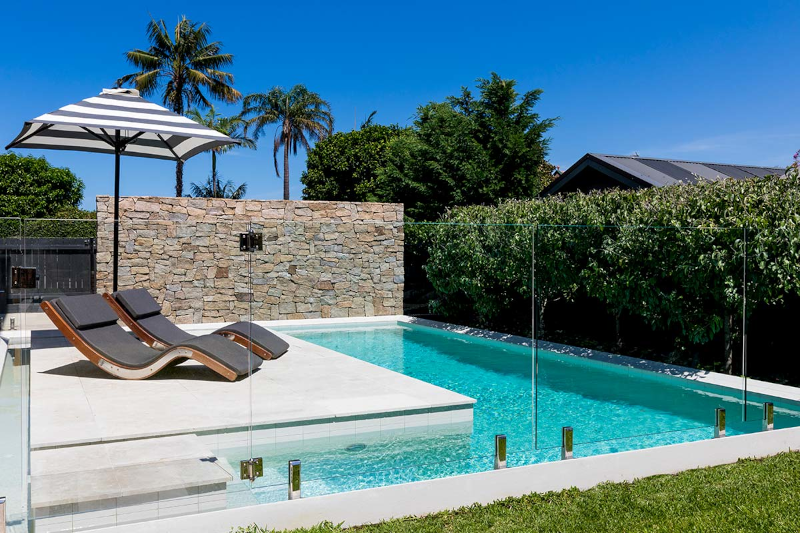 "The lighter-colored limestones are particularly popular at the moment, including the Tavira Alfresco Limestone and Crema Vialle Alfresco Limestone, people really love those lighter colours right now," Gary says.
With more than 11 years of industry experience, Gary says popular choices for poolside masonry have shifted over time from more porous sandstone and concrete pavers to harder-wearing natural stone pavers.
"Concrete pavers haven't proven to be as robust as say travertines and granites. The pavers tend to fade in the Australian sun and discolour over time and the more porous the concrete, the more susceptible it is to staining. So the concrete pavers installed a decade ago have tended not to weather as gracefully as the natural stone."
Sareen Stone offers a range of choices in limestone, travertines, and granites.
Hide Your Skimmer Lids
The days of plastic, sun-bleached skimmer lids and drain cover sticking out of poolside stonework like a sore thumb is gone.
They say good design is obvious, but great design is invisible. This is the concept behind custom natural stone infill lids, designed to disappear into your poolside landscape.
"Those ugly, old-school plastic skimmer lids we grew up with are a thing of the past. The older, plastic lid options become brittle and unstable due to sun damage in the harsh Australian sun. So they're easily broken, meaning regular replacement headaches," Gary says.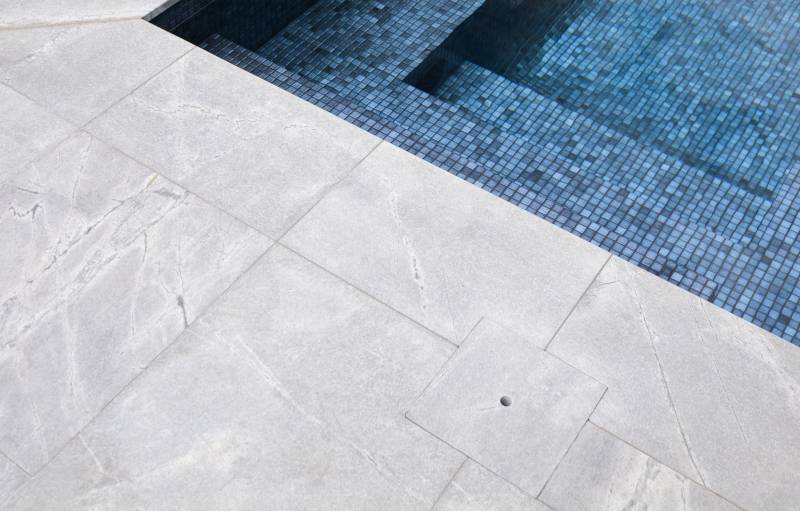 Residential project at Balmain, Sydney by Cockle Constructions & Miwa Design. Photo Credit: Chris Warnes.
"Most pool builders installing a pool for a client will encourage their customers to use a stone skimmer lid because they know it creates a much better finish."
The range also consists of drain covers, access covers, and concrete covers to provide a seamless finish to your pool or patio landscaping.
Pool Coping
If you are in the water and holding onto the side of a swimming pool, you will be holding on to the coping tiles or pavers. Likewise, if you are dangling your feet in the water chances are you are sitting on the pool coping.