What is Natural Stone?
Natural stone is a material quarried from the Earth and used over thousands of years as building or decorative material in architecture and design.
Some of the most common natural stones include Limestone, Travertine, Marble, Granite, Sandstone, Slate, Quartzite and Porphyry. Quarried directly from the crust of the Earth, every piece is unique and can be processed into a variety of sizes, forms and finishes.
During the 18 years in the industry, Sareen Stone has established close relationships with quarries and suppliers, which enables us to source high-quality stone for your project. Working with our trusted suppliers, we can source specific materials, different sizes, and unique finishes.
Natural Stone Used as Building Material
In architectural history, stone has been used as a building and decorative material for thousands of years. It is still considered one of the most durable and elegant materials available. Many significant historical and architectural landmarks were made of natural stone.
Below are a few examples of historical buildings that utilize and showcase the artistry and unparalleled beauty of the natural stone.
Sagrada Familia (on the left) located in Barcelona, Spain, is a Roman Catholic Church designed by Spanish architect Antoni Gaudi. It utilizes natural materials of different hardness for the impressive long columns. These include red Porphyry, Volcanic Rock, Basalt and Granite.
Taj Mahal (in the middle) located in India, is a monument of Mughal architecture and its exterior is made of white Marble.
San Giovanni Battista Church (on the right) in Switzerland, designed by Mario Botta, utilizes the unique properties of Marble and dark Gneiss (a type of rock similar to Granite) in combination with a circular glass roof that allows the light to come into the building from all directions.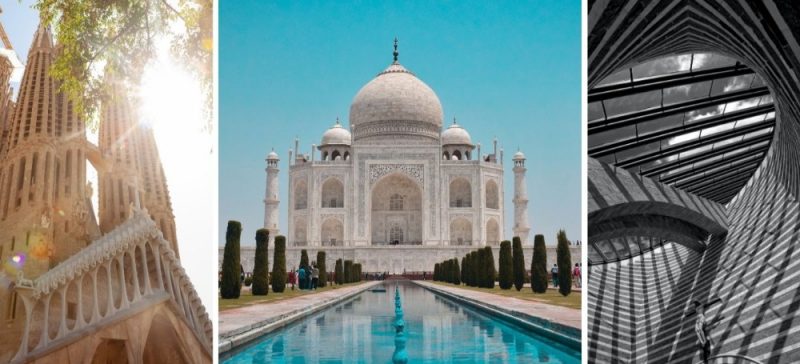 Why Choose Natural Stone?
Apart from being used for the construction of some significant historical landmarks, natural stone is also a popular choice of architects, builders and interior designers today. Here are 9 benefits of choosing natural stone for your next project.
Variety of Design Choice
Since stone is a natural product quarried from the Earth, this means that this design cannot be manufactured or replicated. This offers a variety of choice in terms of design, colour, and style.
No matter what your design vision is, whether you're looking for a neutral calming Limestone, striking Marble veining, or an urban design offered by Granite, you'll be able to find a product within the diversity of natural stone.
Durability
Natural stone cannot be compared to any other building material in terms of the sturdiness of material. Buildings that were structured from Travertine in Ancient Rome still stand today as a testament to its superior durability.
Sustainability
By selecting natural stone for your project, you'll be making a sustainable choice. Since stone is produced by nature, there are no additional materials needed to manufacture it.
Natural stone ensures a healthy environment in your home since there are no harmful chemicals or toxins present within the material. Its longevity and ability to last you a lifetime will reduce the waste and need for a new product since you won't need to replace it.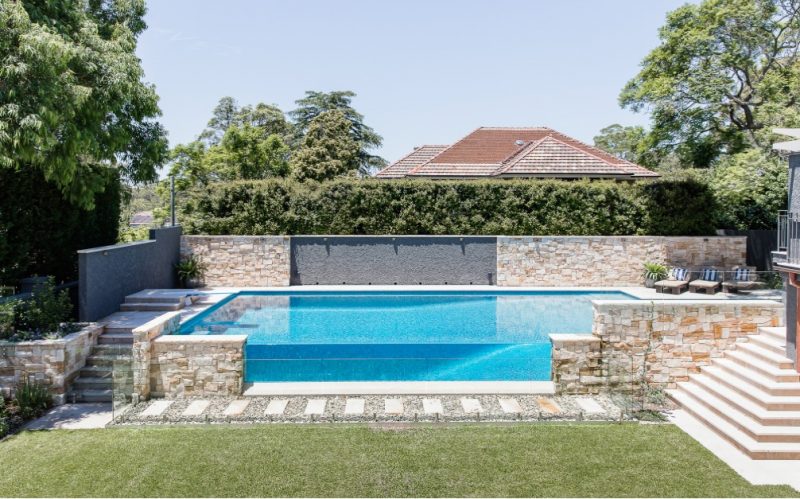 Value
Investing in the installation of natural stone enhances the value of your home. The stone doesn't degrade over time and is expected to last over 100 years. This makes investing in natural stone pay off in the long run.
Unique
The variation that natural stone reflects the millions of years of geological processes that the material has gone through. This unique design and movement mean that no two tiles are the same. This natural variation cannot be manufactured and makes the stone such a unique product.
Timeless
When buying products that are currently on-trend, you're taking the risk that in a few years, the tiles will look outdated. With natural stone, you have the certainty that it won't go out of style. Hence your Limestone living room will have the same design value today as it will in the next 50 years.
Easy to Maintain
Once the stone has been properly installed and expertly sealed with a high-quality sealer, it requires little maintenance. The sealer creates a layer that helps the material to be less prone to staining. If you wipe the spills quickly and avoid exposing your natural stone to acid, your tiles will look as good as new for the years to come.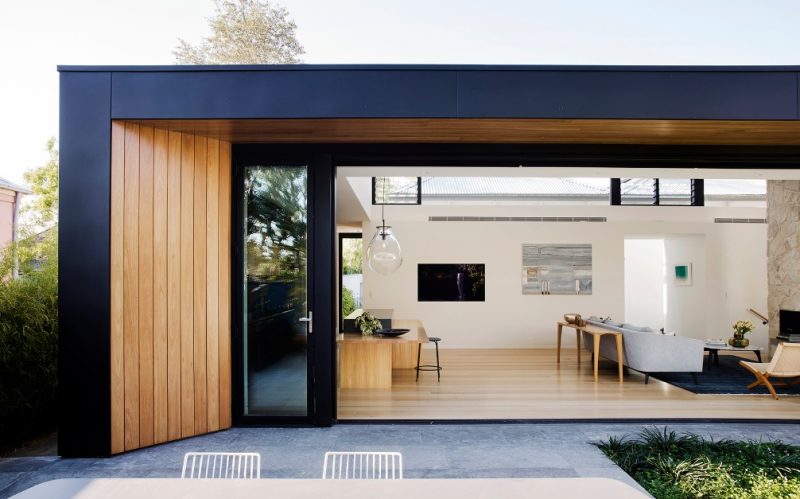 Versatility of Design
Natural stone is a popular choice among architects and interior designers because it provides an exceptional potential in terms of styling it with the rest of the design elements.
Apart from a wide range of different materials, your selected stone can be supplied in custom shapes and sizes, depending on your vision.
The stone can be utilized in your project in countless ways. Apart from the usual application on floors, natural stone can be used on counters, as a wall cladding, for custom vanities and showers in bathrooms, pool copings, step treads, driveways or fireplaces.
Variety of Finishes
The advanced technologies used when processing the stone enable you to use the product in different environments. Anti-slip finishes can make the Limestone suitable for outdoor use, honed finishes make it safe to be used in indoor areas, and other unique tumbled, waterjet or sandblasted finishes can add more texture and character to the stone.
Which Stone is Best for Your Home?
Some of the most popular natural stones used for residential and commercial projects include Limestone, Travertine, Marble, Sandstone or Granite. The choice of natural stone most suitable to your home depends on your design preferences as well as the natural properties that you're looking for.
Travertine and Limestone are the most prominent choices for homes and living spaces because of their calming colours and their ability to reflect heat.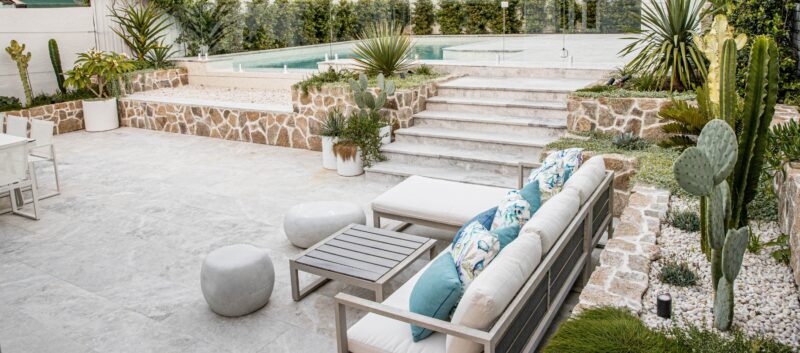 Since both Limestone and Travertine are lighter in material and colour in comparison to denser natural stone (like Granite), they do not retain heat, allowing them to stay cool even in hot summer months.
Granite can complement light background elements and especially stands out in beautifully landscaped gardens. It is suitable for high-traffic areas, requires little maintenance and can satisfy those looking for an urban contemporary look.
For areas like bathrooms and kitchens, people often prefer the bold colours and striking patterns of Marble. In these areas, the stone is usually a dominant element, eye-catching Travertine or Limestone with significant mineral deposits can be an attractive choice.
For outdoor areas and pools, Limestone and Travertine with their heat-reflective properties are an ideal choice for the hot Australian climate and work well in combination with the blue colours of the water and mosaics in the pool.
With the unique variety of natural stone created over time, each piece has its own story to tell. Apart from that, it offers many other benefits that make it a worthy investment in your home.
You can explore the different textures, colours and materials in person in our showroom. Contact us on 02 9666 9222 to chat with one of our stone specialists about your project.