It's been a year since the first problems were caused by the COVID pandemic. Undoubtedly, the world has been challenged and changed in many ways because of it. It is important to be transparent about these problems, so it doesn't look like COVID is just acting as a universal excuse when something goes wrong.
One of the things that have changed during COVID times is the problem with stock and delivery times. We want to answer the most frequently asked question: Why does shipping take so long?
The Story of Missing Containers
We pride ourselves on providing excellent customer service together with transparent communication. That's why we want to keep our customers in the loop about what's going on and why shipping takes longer than usual.
According to CNBC, the uneven economic recovery after the pandemic has led to the problem of missing empty containers in Asia and other areas.
"There are about 180 million containers worldwide, but they're in the wrong place," as pointed out by Visa Global Logistics.
Over 50 countries changed port protocols, lockdowns impacted the availability of labour to unload ships at ports, and ships are going straight past ports where they are supposed to stop as the ports are already at full capacity. All of this has caused massive delays on the goods being transported where they need to be.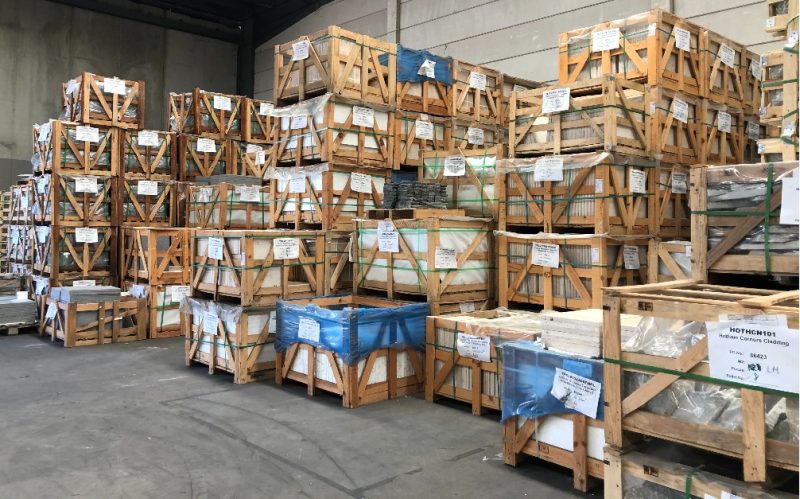 Our Warehouse is FULL
We are not saying that these problems affect the whole world, and not us.
We are affected by empty containers being in the wrong place when ordering. However, careful planning and educated predictions based on 18 years of experience in the industry has enabled us to hold more stock now than we did this time last year.
Our planning has allowed us to hold the stock our customers are requiring. And with the knowledge of an experienced stone supplier within the industry, we can plan our ordering even in such unpredictable conditions.
Collaborating with architects, designers, landscapers, and builders, we understand our customers' needs, making us able to stock our fastest movers and a range of different products to choose from.
The Best Picks from Our Range
Seamless Transition between Indoor and Outdoor Spaces
We love using natural stone to provide a seamless transition between the indoor and outdoor living areas. Therefore, we try to always keep in stock some of our favourite picks in both Honed and Alfresco finishes that allow you to use the same stone across both living spaces.
Our Luna Chiaro Limestone is a consistent lighter grey Limestone with soft muted tones and subtle markings. It looks fresh and works exceptionally well in contemporary designs. It is available in both Honed and Alfresco finish.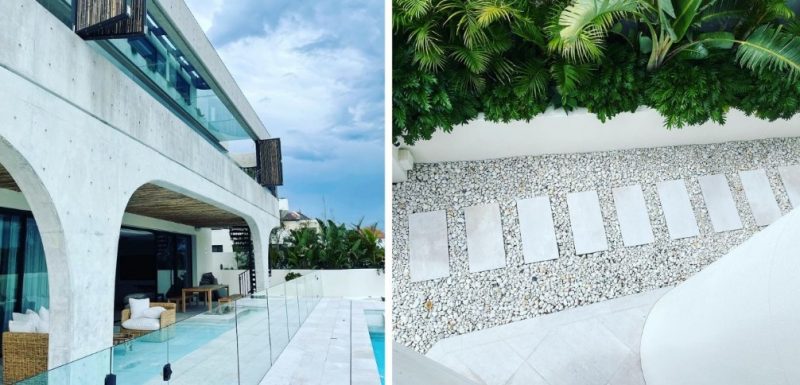 Other natural stone from our range available in finishes suitable for both indoor and outdoor areas.

Tavira Limestone – lightly coloured Limestone with an elegant yet relaxed ambience echoing the sand on the beach.
Manhattan Limestone – reminiscent of Marble, the timelessness and elegant colour pattern of our best-selling Limestone can bring a touch of luxury to any space.
Classic 1st Choice Travertine – Light and natural Travertine that can be well complemented by blue, green and peacock colours often present in pool areas and mosaics.
Only Need It Outside?
If you're renovating the outdoor area and you don't need to use the same stone for indoor spaces, we have even more options available for you.
When looking for natural stone for your alfresco area, our top picks are:
Cathedral Large Format Limestone – reminiscent of European cathedral floors, this Limestone conveys a classic, sophisticated and ageless look.
Himalayan Alfresco Sandstone – Sandstone with neutral colouring that will transform you to the beach with great anti-slip properties whilst still being gentle underfoot.
Crema Vialle Alfresco Limestone – An elegant cream coloured Limestone, rich in texture for both beauty and excellent slip resistance.
Around Pools + Copings
Summer is over, but it can be a perfect time to get your pool ready for the next season. Our most popular pick used around pools and for pool copings is our Classic 1st Choice Travertine. Travertine doesn't retain heat, making it an ideal choice around pools in the Australian climate. It also works well with the blue colours of the water and when combined with the glass mosaics, it sparkles.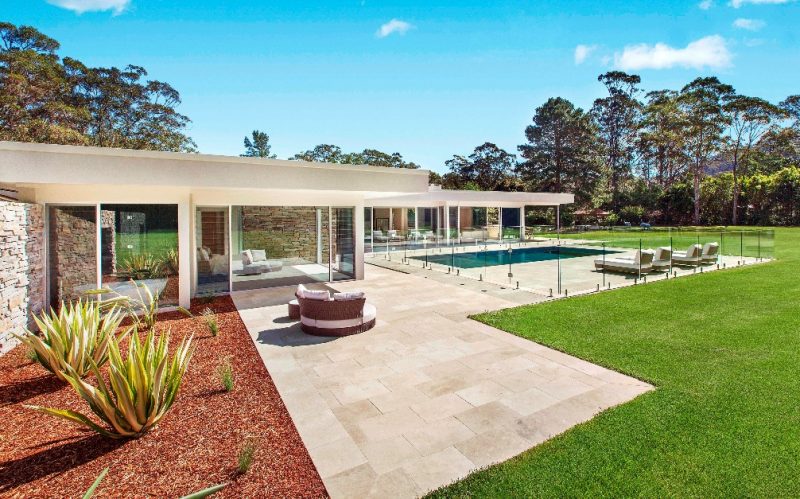 Further, by adding a natural stone pool coping, you're not only boosting your pool's aesthetics but also protection and safety. We stock 3 kinds of pool copings in our Classic Travertine: pencil round, drop-edge and bullnose.
Looking for something different? Other natural stone in stock suitable to be used around pools.
Ocean Grey Granite – the flamed outdoor finish delivers a subtle colour palette with beautiful movement not usually associated with Granite.
Himalayan Sandstone – ideal for use around the pool for an authentic beach atmosphere.
Silhouette Granite – eye-catching mid-grey colouring that will complement an array of outdoor colour schemes.
Bathrooms and Smaller Spaces
Our customers and the interior designers we work with like to use smaller size tiles for smaller spaces like bathrooms. Hence, we have plenty of 300×300 mm tiles in stock that look great in bathrooms, laundries and hallways.
Manhattan Limestone – has the appearance of calming grey clouds interwoven with silver and white hues.
Gohera Limestone – neutral coloured stone with contemporary soft taupe tones and hints of fossil fragments.
Crema Marquina Limestone – versatile, yet hard-wearing, light and milky in colour, with minimal veining.
Wall Cladding
Wall Cladding embraces the natural variation of stone and creates a charming yet urban look with a unique finish. It can be used in indoor living areas, feature walls, for transforming gardens or creating impressive entrances.  We're dedicated to showing that the times when all Wall Cladding looked the same are long gone.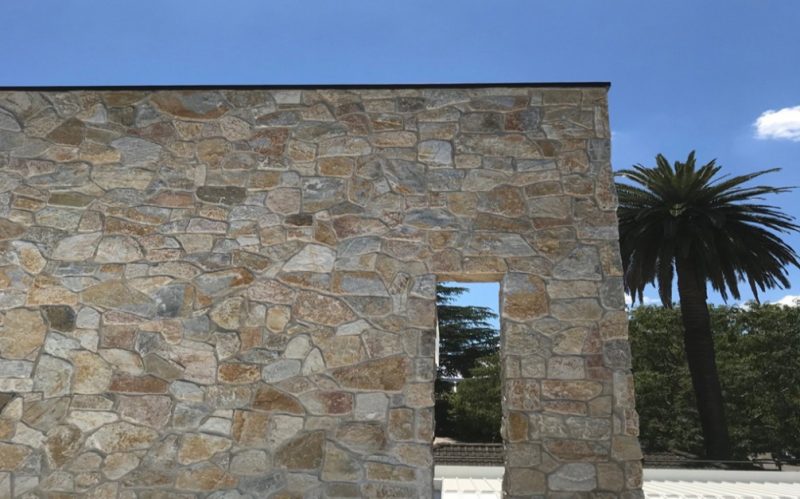 Our range of Wall Cladding we have in our warehouse offers different styles and rich variety.
Summit Wall Cladding – random, loose, big and hearty split face Limestones.
Clairvaux Wall Cladding – randomly sized pieces of tumbled white Sandstone with softened edges.
Cotswold Wall Cladding – smaller, random size Granite pieces in sesame and dark earthy colours.
Cobblestones
At Sareen Stone, we import quality Cobblestones that are 25-30mm thick to ensure they will be durable enough to withstand heavy vehicle traffic and the test of time.
Currently, in our warehouse:
Charcoal Cobblestones – our bestselling Cobblestones in a stunning flamed finish.
Autumn Blend Cobblestones – can give a little sparkle and warmth to your outdoor space. This colour variation makes Autumn Blend uniquely beautiful and extremely practical.
Silhouette Grey Cobblestones – an eye-catching mid-grey coloured Cobblestone.
Bold Designs
When ensuring that we have all the essential products in stock, we don't mean we only have neutral and crowd-pleasing products. Even though we love those too.
We love seeing interior designers and architects choosing bold styles, natural stone with dominant veining, rich mineral deposits, vibrant colours and natural variation.
If you love bold styles and you are looking for natural stone with a statement, browse these products.
Silver Ash Travertine – mid-tone grey Travertine with soft patterns of brown and dark ash tones.
Noce Travertine – a mixture of brown, beige and earthy tones, it adds depth and warmth being richer in colour.
Striato Domus Travertine – Italian Travertine with rich striking tones creating a linear effect. It features highly visible stripes and mineral deposits throughout.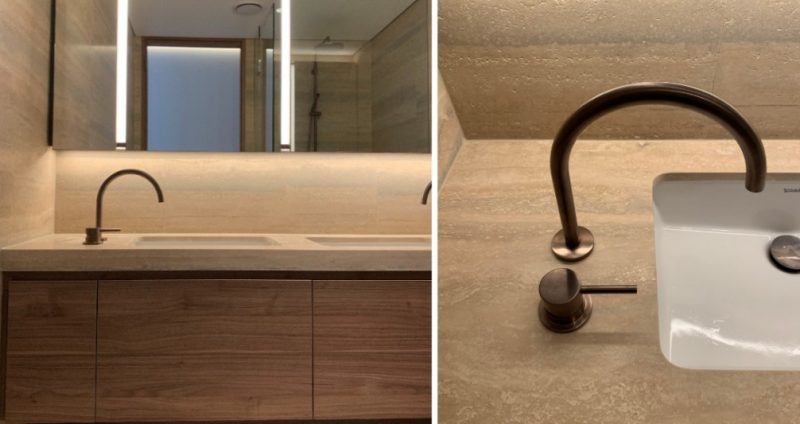 Still can't pick? Want to know the stock levels of a specific product? Looking for more ideas?
Contact one of our natural stone specialists on 9666 9222 to help you select the right product for you. Browse our range online or explore the textures and colours in person and visit our showroom in Banksmeadow.