Anything tie dyed, woven or patterned is certainly acceptable and did we mention plants and more plants?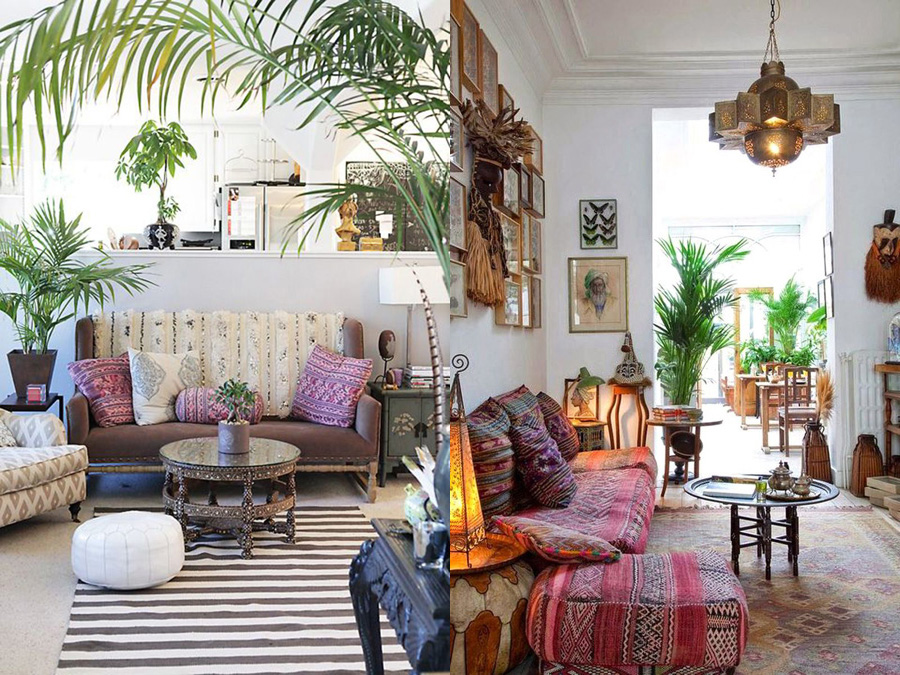 Image credit: Harper's Bazaar
Boho Chic in the 21st Century is alive and well. Woven accessories, timber furniture and loads of greenery are all on trend. If you are thinking of revamping your place with a touch of the bohemian, then Sareen Stone has a range of natural stone and porcelains to assist including:
Porcelain Timber Lookalikes
Porcelain Timber Lookalikes – are for when you want a timber look with the easy maintenance of a tiled floor. Sareen Stone's range of timber lookalikes is extensive and includes Bianco, Grigio, Palissandro and Rovere.
Unika Porcelain Range
Unika Porcelain Range – is the easy way to get the look of a concrete floor. The Unika range is available in a matt or grip finish depending where the tiles will be laid. The range includes Silver, Charcoal and Pearl.
Black Titan Basalt (Bluestone) Honed or Sawn
Black Titan Basalt (Bluestone) Honed or Sawn – a sophisticated mid graphite-coloured stone available for inside or out. Basalt is one of the most commonly used stone building materials in the world, it's versatility means you will find it in residential homes, retail showrooms and in commercial environments. Black Titan Basalt Sawn is regularly used as outdoor paving, due to its sawn finish. Black Titan Basalt can also be used as a border for defining and highlighting lighter colour natural stone.