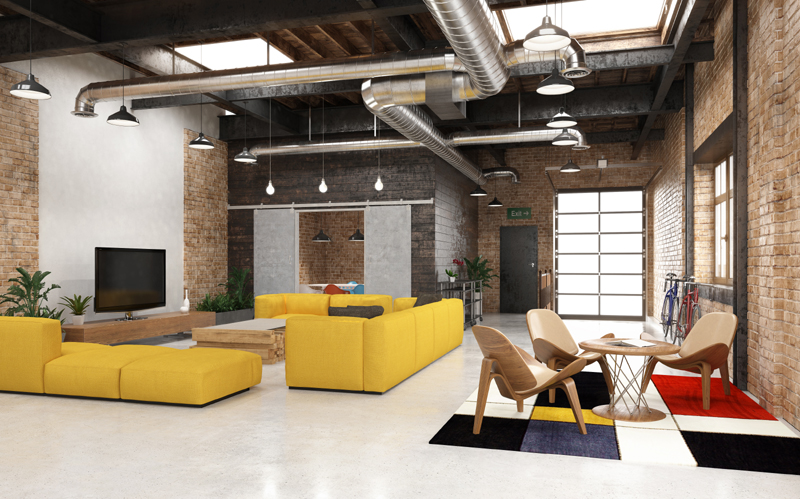 Typically, an industrial look is created with accents of darker neutral tones, from mid grey to charcoal to black. Open shelving, tracked lighting or bare globe pendants, large open plan spaces and vintage furniture all add to the appeal of this design.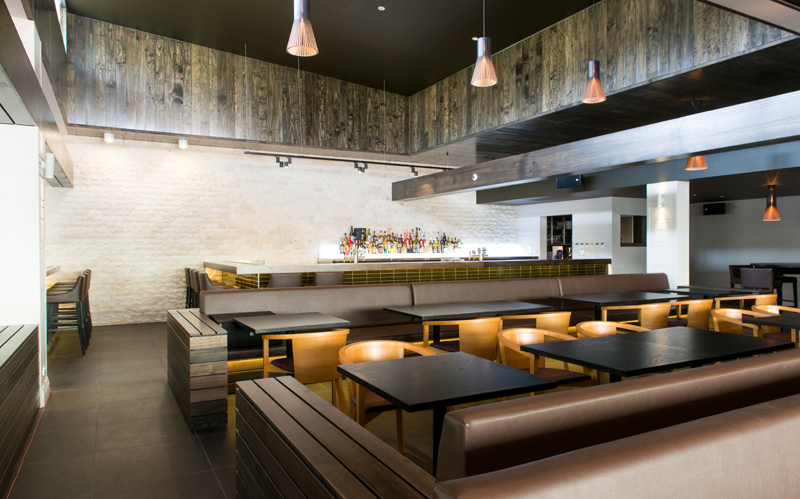 Image credit: Miss Moneypennys, Noosa, Qld
A large array of products from Sareen Stone's range of natural stone and porcelains will fit into your industrial look but we highlight 3 of our favourites below that will really set the tone for this design style:
Basalt
Basalt comes from volcanic rock and is a highly versatile option as it is suitable for the outdoors and perfect too for wet areas inside such as bathrooms and the laundry.
Atlantic Grey Granite
Atlantic Grey Granite in a honed finished for interiors including the bathroom and kitchen areas. Atlantic Grey Granite in a flamed finish is perfect for any outdoor spaces.
Unika Porcelain Tiles
Unika range of porcelain tiles which give a concrete look to your indoor flooring. Depending on the colour you'd prefer, choose from Unika Charcoal, Unika Ice Pearl  or Unika Silver . The 'grip' finish is perfect for wet areas such as bathrooms, kitchens and the laundry.