Architect and designer, Maddalena Vienna from Vienna Design, shares her latest project in Surry Hills, blending the terrace's heritage architecture of yesteryear with the modern design of the new garage come studio. The result is stunning.
Clever design allows the home to be light and spacious, two elements rarely associated with traditional terrace houses. The charm and history of the terrace house is maintained in the façade and the classic and stylish interiors.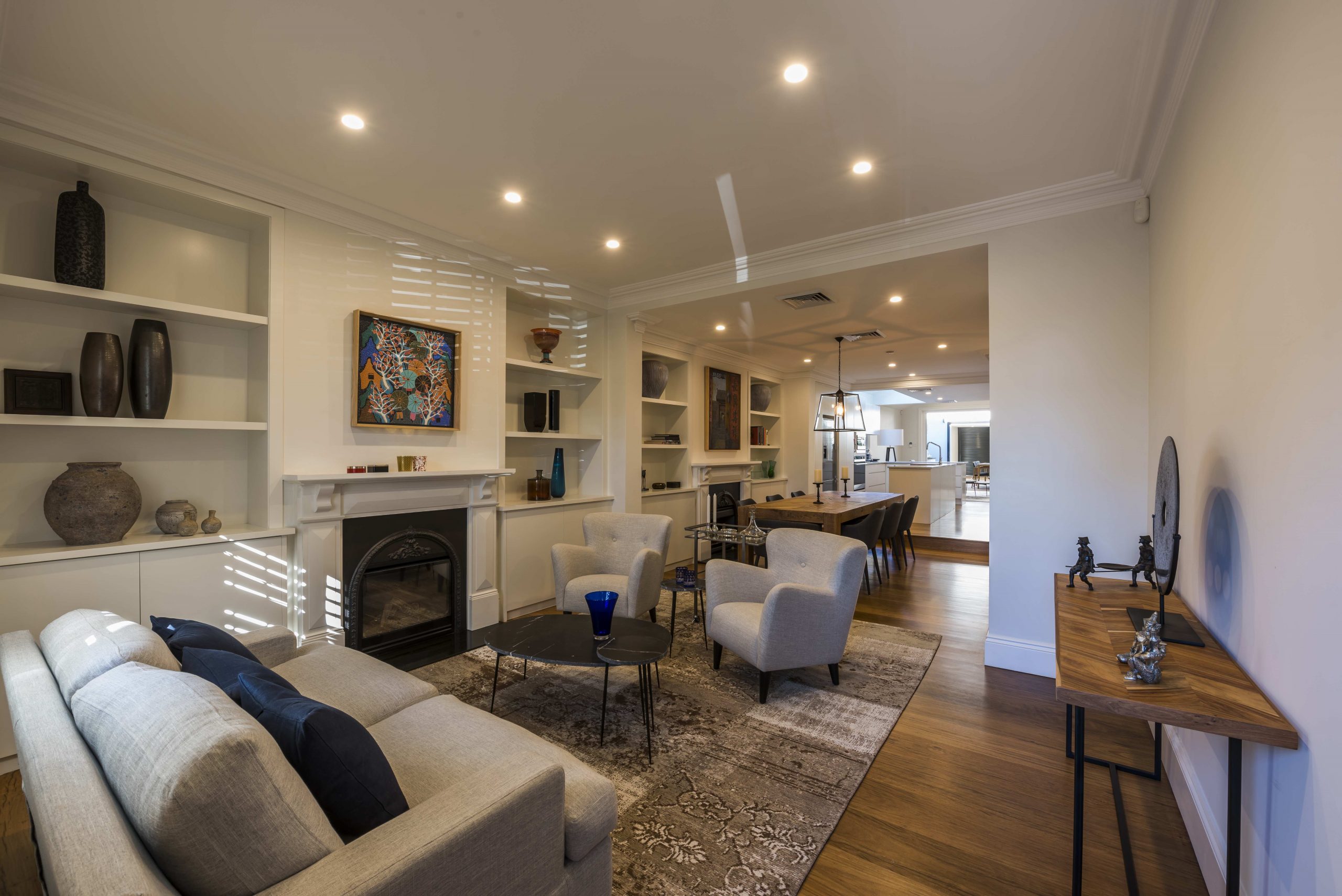 Maddalena is extremely happy with the juxtaposition of old and new.
"What I like was the blend of the new garage/studio at the back with the old heritage listed home.  The garage is not only a garage but a rumpus area if required and the upstairs a beautiful room with a bathroom."
The redesign means there are now three bathrooms in the home. The new garage offers additional accommodation with a bedroom and bathroom. The tumbled mosaics in this bathroom provide a contemporary aesthetic. The existing bathroom and the powder room have been refurbished with luxurious marble wall tiles that are complemented by the warmth of Noce Travertine floor tiles.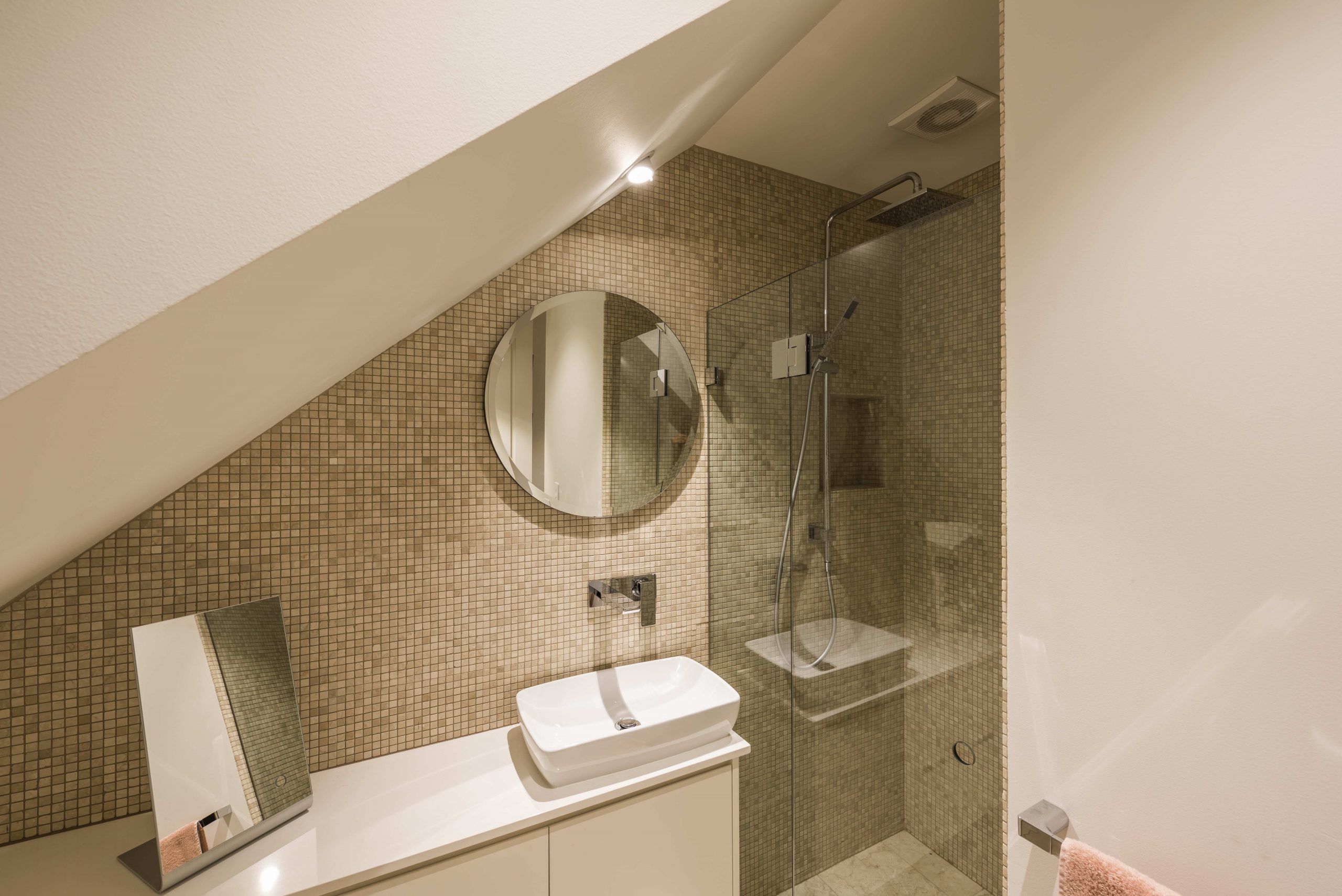 A beautiful yet practical outdoor kitchen effortlessly extends the living space outside. Maddalena chose Noce Travertine French pattern tumbled tiles to continue the classic styling outdoors.
Sareen Stone's Noce Travertine Tumbled French pattern tiles are imported from Turkey and provide warmth with mix of brown, beige and earthy tones.