We've had a busy year at Sareen Stone. We launched the new website, had a showroom refresh, completed multiple stunning projects, and added new products to our range.
In this article, we look back at the year 2021 at Sareen Stone.
Life Inside Sareen Stone
2021 was a year with plenty of in-house achievements and here are some of our highlights:
Showroom Refresh in March
In March, our showroom walls received a facelift with large-format pictures of some of our favourite projects installed by Total Hang.
Since then, when you visit our showroom, together with exploring the stone from our range, you can draw inspiration from some of the best architects and designers we've worked with.
Product Photo Shoot in May
In preparation for our website launch, in May, we completed a product shoot of all the natural stone products from our range.
That means that we took 89 best-looking and most representative natural stone products from our warehouse and showroom and transported them to a photo studio in Surry Hills where we had our professional photoshoot with PhotoWorks Sydney. Thanks, Paddy!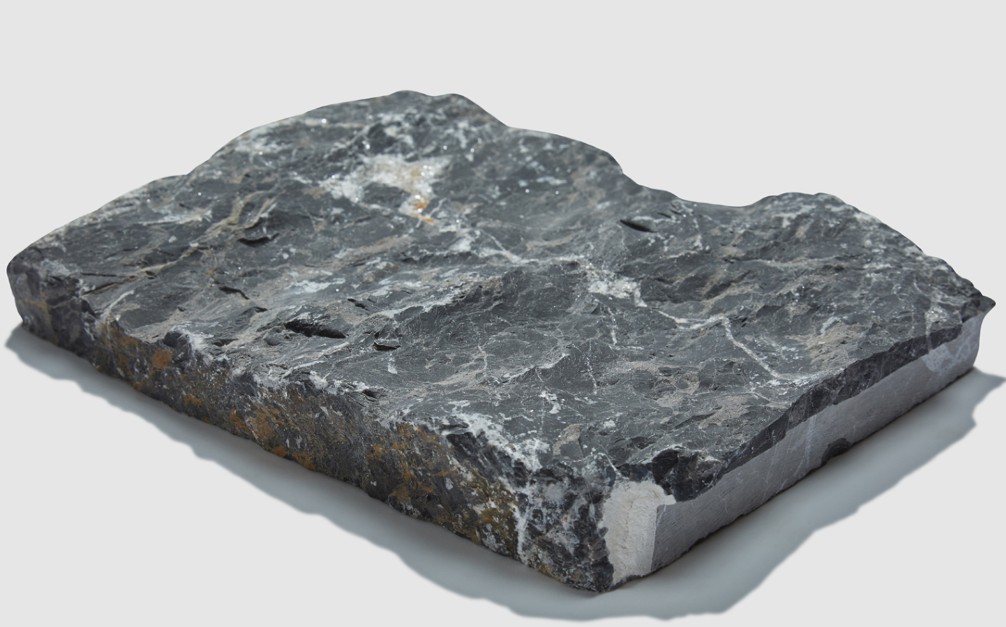 New Website Launch in August
In August, we launched a brand new website with improved user experience, new sections, and packed with content.
Our marketing team and graphic designer worked on the website for almost a year and were all very excited to see the final result.
Our new website Product pages are now packed with information, including design features, recommended use, and insights from Architects' & Designers'. Learn more about the material, quality, slip rating and similar products.
We've added new sections, Custom Stone, organised the content in our Latest News and Learning HUB and redesigned our Projects page.
New Products Added To Our Range in September
We always strive to update and innovate our natural stone range, through close collaboration with our quarries.
In September, we added three brand new products to our natural stone range: Tasman Marble, Filetti and Crazy Paving.
We initially brought in Tasman Marble on a custom order for a project, but we fell in love with the material so much, we've decided to add it to our range.
The Tasman Marble presents a combination of light grey tone and subtle white veining. While the light colour offers a minimalist design, the anti-slip and surprisingly smooth tumbled finish (P5) is suitable for both indoors and outdoors.
Porphyry stone has a long history and has been renowned for its exceptional durability since Ancient Rome.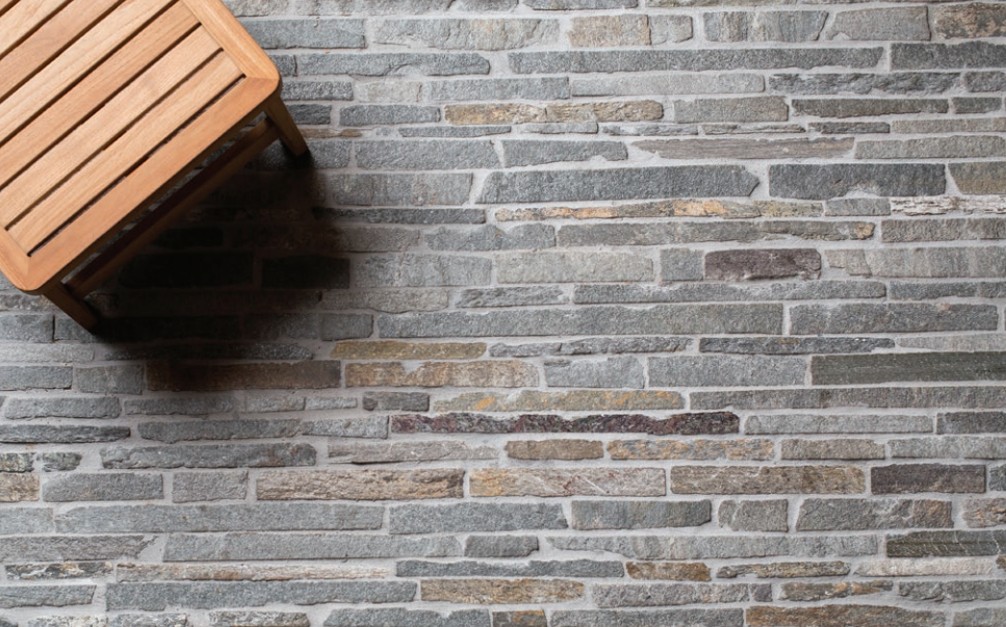 Sareen Stone's Italian Porphyry colour range has been specifically selected to meet the needs of the Australian market and we've brought it in the traditional Filetti and the versatile Crazy Pave formats.
The Rise of Terrazzo Throughout the Year
In residential projects, Terrazzo has become a popular choice of interior designers. Our Terrazzo range is characterised by small, mid or large-sized fragments of authentic Italian Marble.
Throughout the year, as the demand for Terrazzo was rising, we brought in new colours and sizes into our range.
Office IT Update in October
As a testament to the fact that not all the most important innovations and achievements are visible straight away, our "back of house housekeeping" reached an important milestone in October and updated the whole IT system in the office.
Our Top 6 Projects of the Year
In 2021, we've shared plenty of content on our website, with 16 articles in the Latest News and 11 articles in our Learning HUB.
It was hard to choose the best ones but here are 6 project highlights we covered throughout the year, that showcase the collaboration with some amazing architects, designers, landscape architects, builders, installers, and photographers:
Collaboration With: MPA, Unispace, Modena
Products Used: Manhattan Limestone tiles and custom-cut book-matched slabs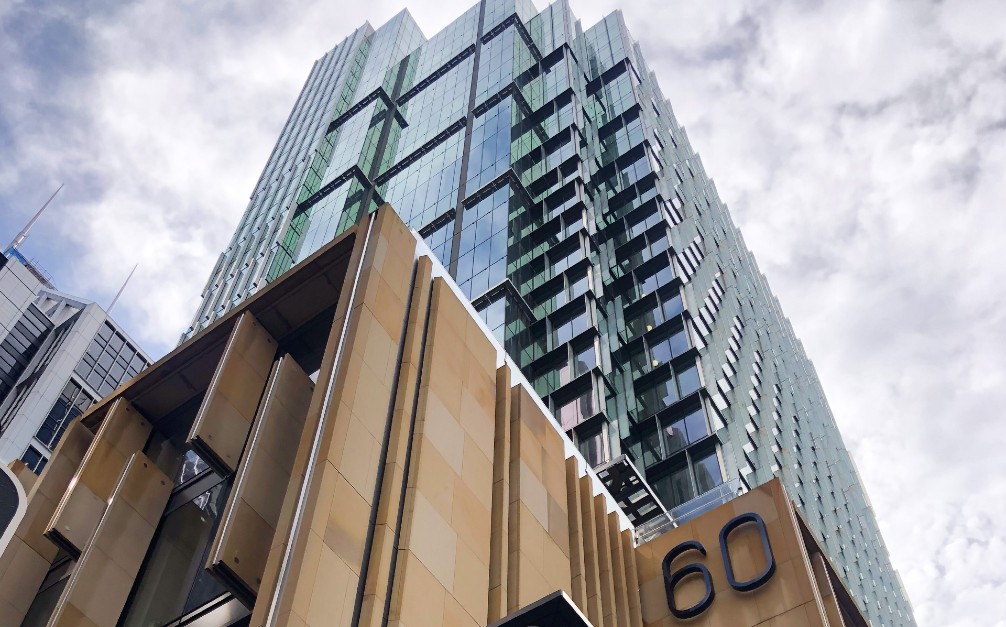 Sareen Stone contributed to the exceptional design of 60 Martin Place, an office building next to Hyde Park with its unique curved facade that expands 8 metres above the St Stephen Church.
Our Manhattan Limestone was used in lift lobby spaces on walls and floors of levels 12, 17, 19, and 22. The custom order slabs of our Manhattan were cut to size and booked matched on the walls between lifts, showcasing the beautiful natural variation of the stone.
After installation of the lift lobbies, multiple tenants chose to extend the tiling into their office spaces to enhance the seamlessness and soft elegance of the space.
Collaboration With: Toki Constructions, Jorge Hrdina Architects, Lisa Burdus Interiors, Anson Smart Photography
Products Used: Concha Bonita Custom Limestone, Tavira Limestone, Striato Coliseum Travertine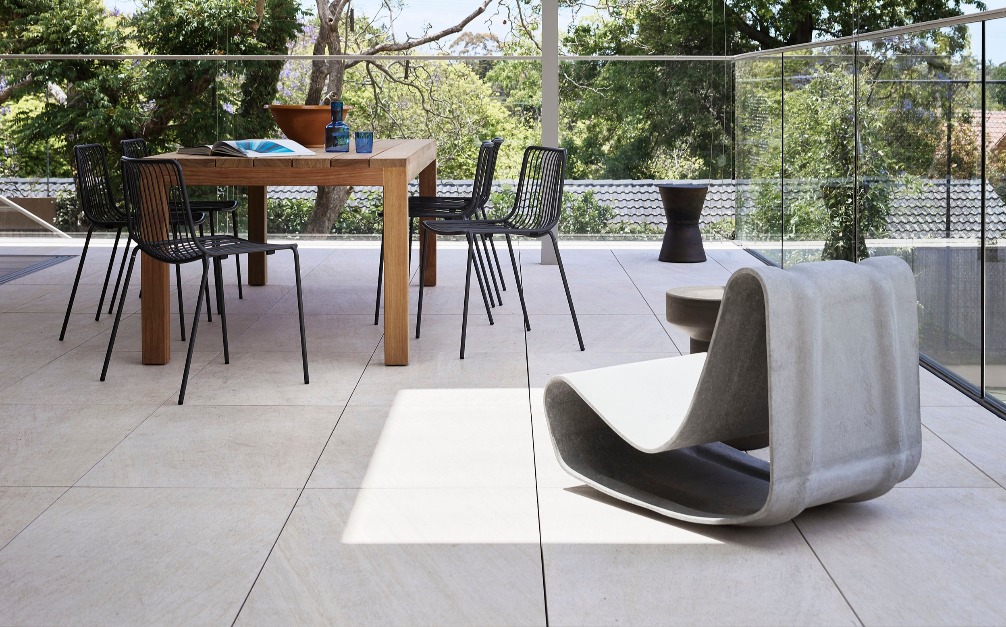 In the residential project in Killara, an open space environment embraced modern architecture and connected all the living areas.
The client was looking for a stone reminiscent of French Limestone, with natural colours and delicate textures for their outdoor areas. Our custom-sourced Concha Bonita Limestone met these expectations and was supplied in the unique "Waterjet" finish.
Our lightly coloured Tavira Limestone was used for the ensuite and our Striato Coliseum Travertine was used for the main bathroom. They both enhanced the organic and stylish ambience within the house.
Bold Curves at the Cove House
Collaboration With: Secret Gardens, Interior Design by Brendan Wong, Photography by Nicholas Watt and Maree Homer
Products Used: Silhouette Grey Flamed Granite (custom-cut)
Featured In: Local Project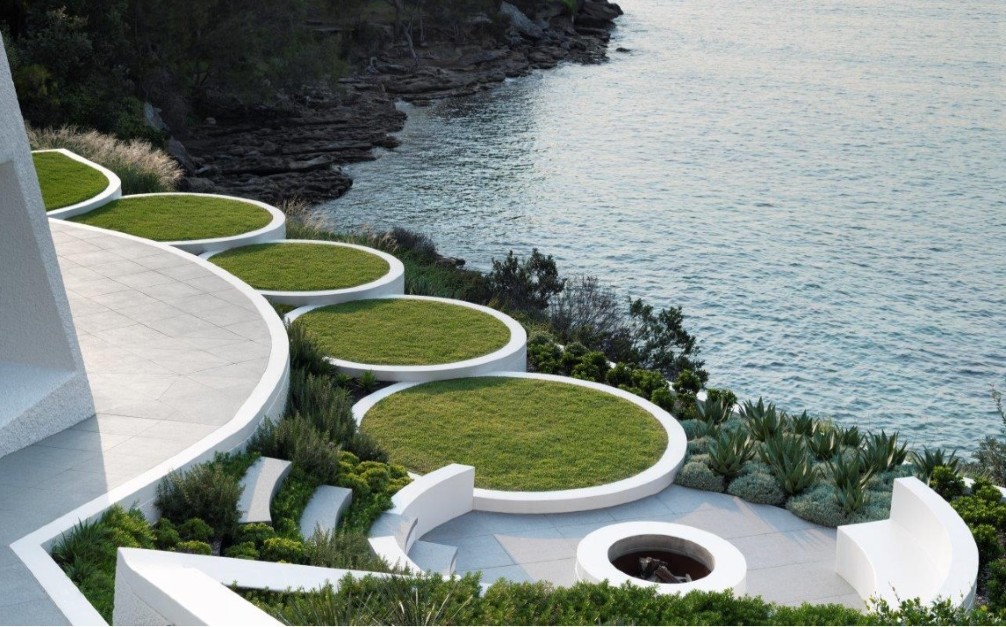 The iconic home, Cove House, overlooking Sydney's Port Hacking across to Bundeena was designed in 1969 by a renowned architect, Reuben Lane. The original brief refused to be constrained by square shapes and the house embraced the use of curves within the design.
Secret Gardens installed our Silhouette Grey Flamed Granite for the landscaping area. Due to the design requirements for the project, we've provided the natural stone custom-cut to fit the unique curved landscape design surrounding the house and pool.
The mid-grey colouring of this Granite provides a strong and eye-catching backdrop to the dominant surrounding white and green colour palette.
Collaboration With: Corben Architects, Pacific Plus Constructions, photography by Thomas Fergusson
Products Used: Custom Azul Limestone
Featured In: Local Project, Home and Design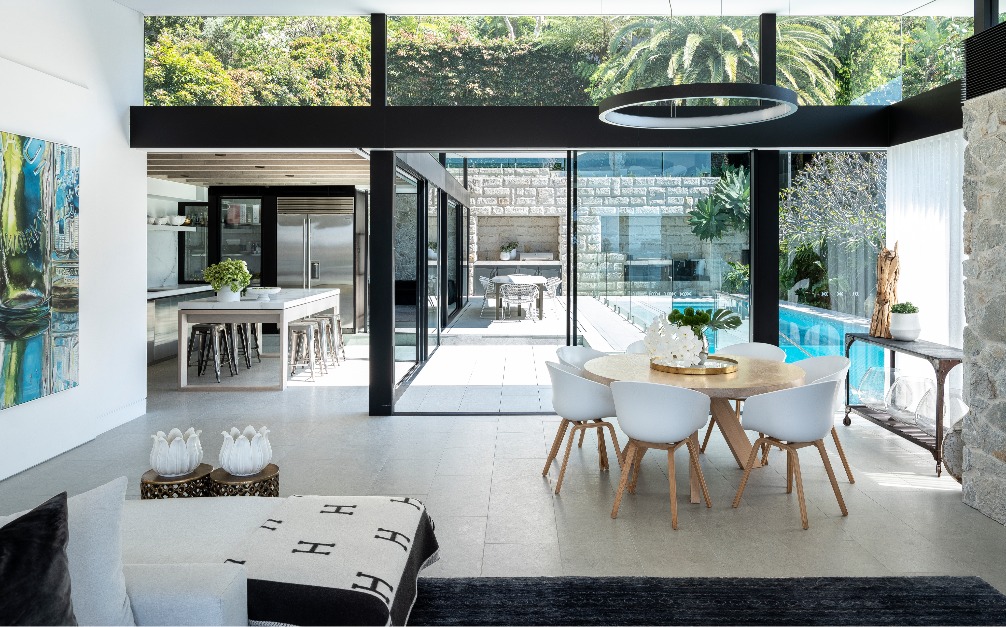 The Grove was a residential project that transformed a Californian bungalow in Mosman into an open-plan contemporary house that takes full advantage of its stunning location and the views of Balmoral Beach.
Our custom Azul Limestone, characterised by light grey tones, minimal variation and solid colour consistency, was used for the interior living area and the unique sandblasted finish with enhanced slip rating was used outside and around the pool, creating a seamless design.
The same Limestone was cut in a herringbone pattern for the bathrooms and custom cut for step treads, risers, and the landing of the exterior stairs.
Collaboration With: DVB Projects, Condev Constructions, Interior Design by Georgia Cannon
Products Used: A selection of porcelain tiles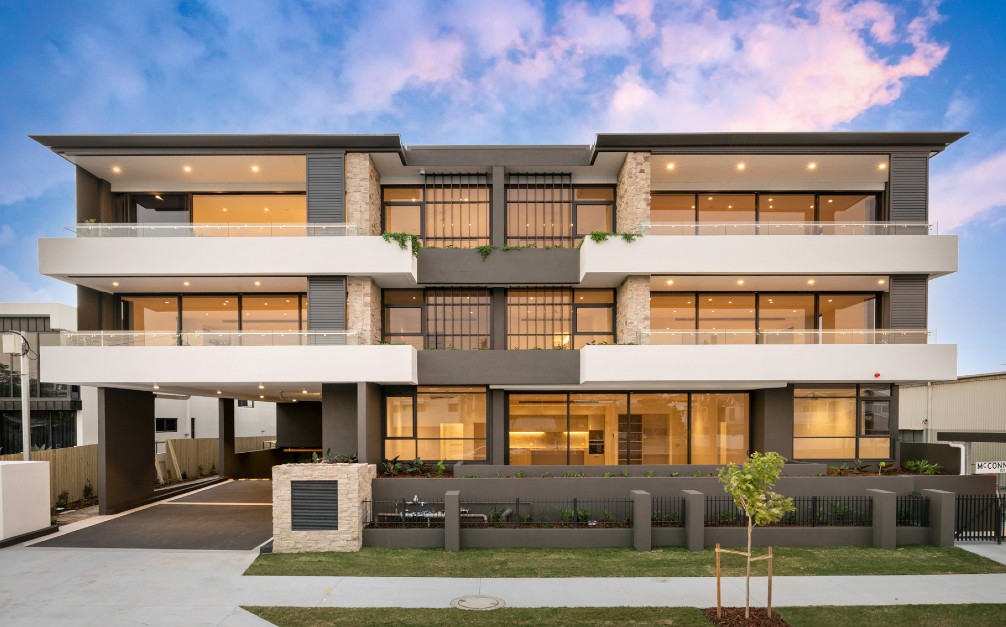 ALBA, luxury residences on the Brisbane river in Bulimba, include 2 and 3 bedroom apartments that offer stunning views of the river or city skyline.
Sareen Stone has supplied porcelain tiles for the common areas as well as the balconies, where custom-made 20mm thick external porcelain tiles were installed on polypads.
For the bathrooms, DVB selected our handmade ceramic tiles in crisp white. From the freestanding bath, crisp white tiles and marble splashbacks, the bathrooms aim to embrace a sense of space and comfort.
Collaboration With: Get Smart Landscaping, Laura Reid Photography
Products Used: Tavira Alfresco Limestone, Charcoal Grey Cobbles, porcelain tiles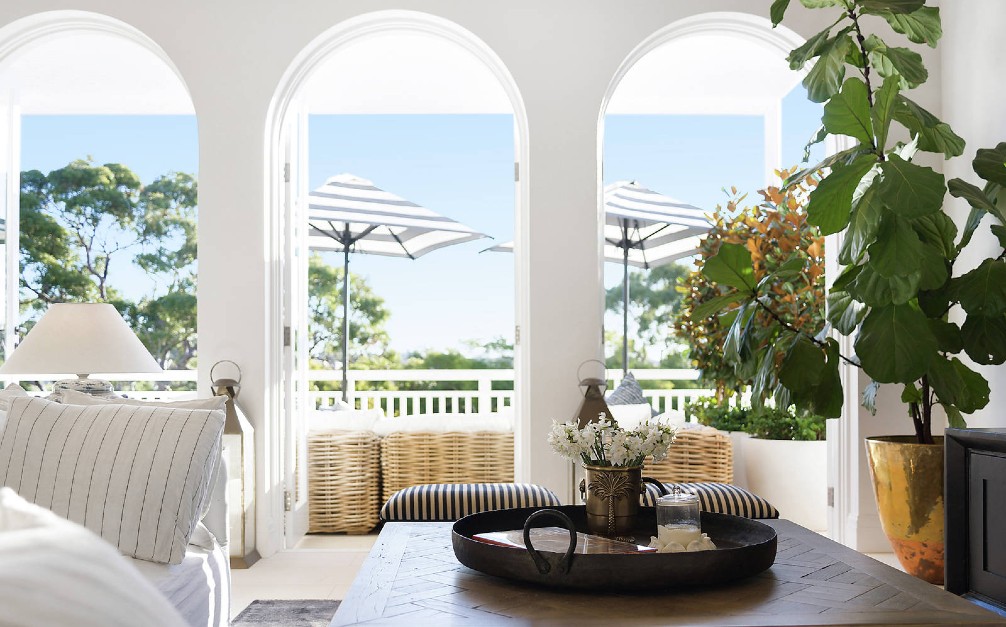 Taking the inspiration from the iconic Raffles Hotel in Singapore and Australian coastal town, Byron Bay, the key elements of the design of this residential project were the rounded doors, pool cabana and the stunning entrance.
To make the connection between the indoor and outdoor space more seamless, the same Tavira Limestone tiles were selected for both areas, creating a luxurious and relaxed vibe.
Sareen Stone also supplied Charcoal Grey Cobblestones for the driveway and porcelain tiles for the garage area.
That's a wrap. We are looking forward to working with clients, completing more amazing projects, bringing in new products, and collaborating with architects, designers, landscapers, and builders in 2022.