This award-winning backyard in Terrey Hills started with a client's vision to create a multipurpose garden for entertaining and dining, as well as provide a calming oasis.
iCreate Landscape & Design combined natural materials including our Lavarosa Limestone, exotic plant selection, trendy firepit and BBQ zone to create a contemporary coastal alfresco area.
The Booralie project won Gold and the 'Best in Category' Awards for Residential Construction at the 2021 Annual Landscape Excellence for the design. Read on to find out the whole story.
Creating A Multi-Use Backyard
The client's vision was to create an outdoor space that is multifunctional and can be utilised for a variety of occasions and in different weather conditions.
The multi-use backyard was to serve as a place for entertaining, dining, including a BBQ zone, fire-pit area, veggie garden, as well as low-medium plant selection.
iCreate Landscapes aimed to create a garden that caters to an energetic young labrador and future children.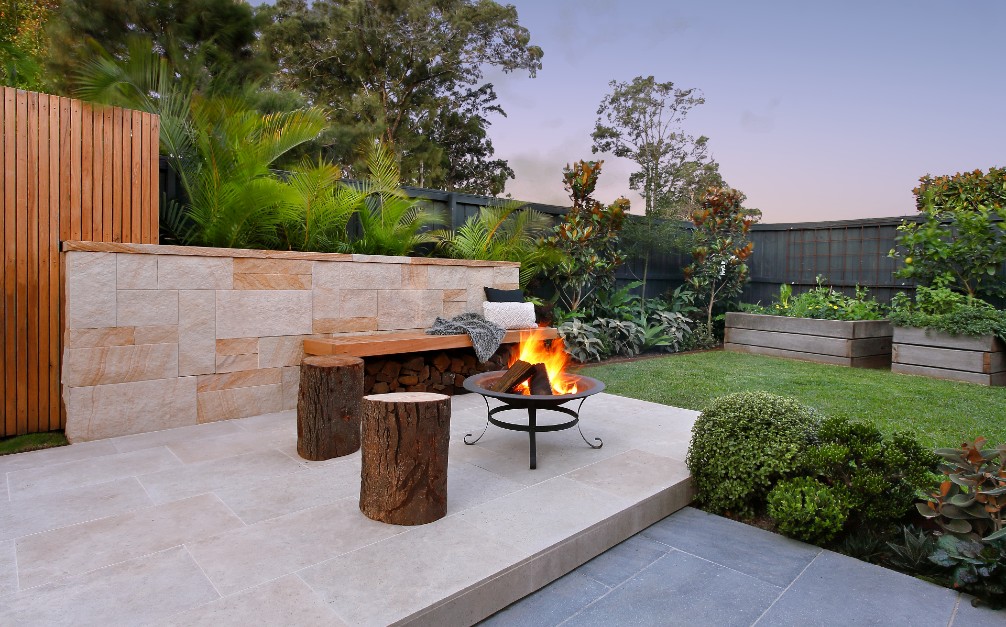 Calming Coastal Aesthetics
Inspiration for the project was taken from the Australian coastal lifestyle which included the use of natural materials such as Limestone, Sandstone and Australian hardwoods.
A combination of native and exotic plantings by Exotic Nurseries ties the design together with varying textures and colours.
The result was a transformation of the whole backyard. As you step outside the door, there is a covered dining and BBQ area ideal for family dinners which acts as an extension of the interior space.
Further into the garden, iCreate Landscaping built a cozy fire pit zone with a feature wall and seating, that provides a chill-out zone for guests and long summer nights.
The transformation also included the surrounding softscapes with planting, lawn as well as an irrigation system, and raised hardwood planter boxes, creating an all-around garden that serves the whole family.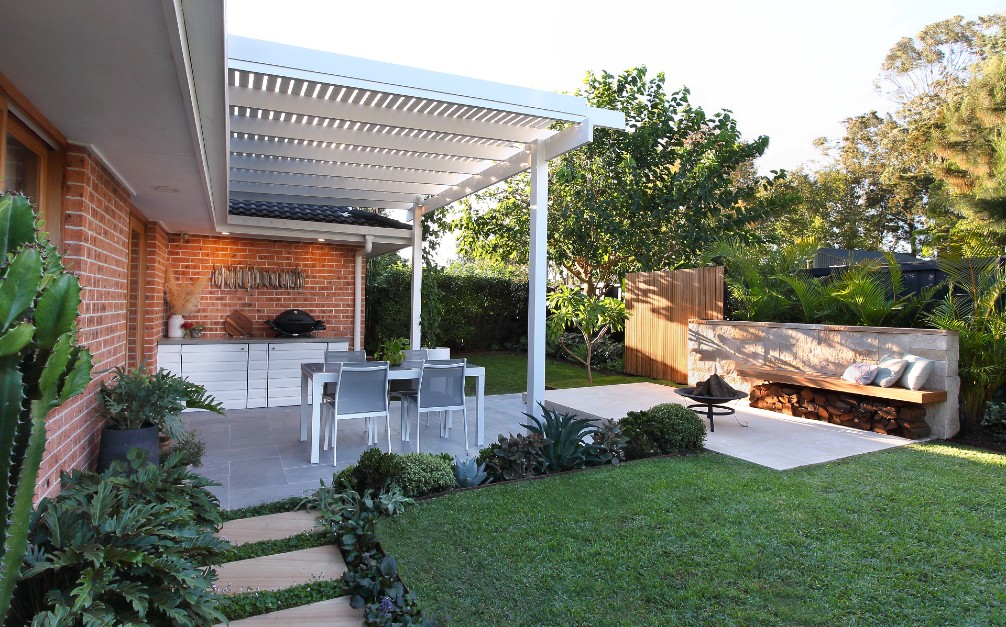 Lightly Textured Lavarosa
When selecting the natural stone, iCreate Landscaping wanted to maintain the coastal aesthetics and were looking for natural stone that mimicked the sand at the beach and had a beautiful texture with natural fossils and markings throughout.
The Lavarosa Limestone is made up of cozy warm notes while offering a beautifully textured surface that contributes to the contemporary design.
The stone is still gentle underfoot, remains cool in the hot Australian summer and is suitable for the uncovered areas, so it was perfect for the firepit area of this alfresco design.
"The stone compliments the sandstone cladding and blackbutt timber seat perfectly, contributing to a calming coastal palette. A select combination of coastal-inspired succulents sits perfectly against the stone and surrounding materials," explained Andrew from iCreate Landscapes.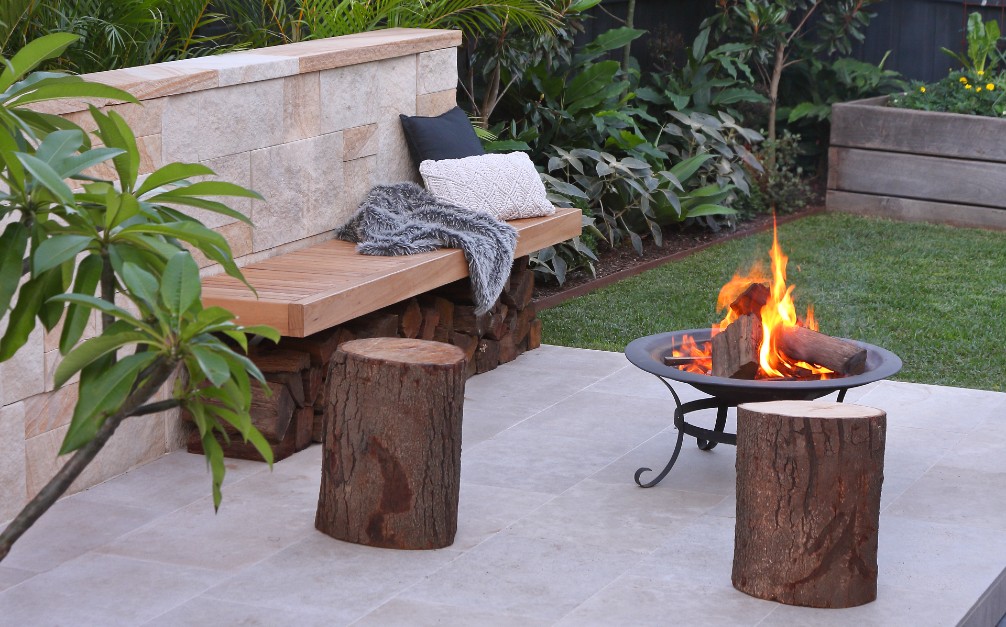 Best In Category Win For Booralie Project
We are not the only ones who fell in love with the design, materials and landscaping of the Booralie Project.
The team from iCreate Landscapes won Gold and the 'Best in Category' Awards for Residential Construction at the 2021 Annual Landscape Excellence.
Huge congratulations!
About iCreate Landscaping
Located on Sydney's Northern beaches, iCreate is an award-winning landscape and design company. Andrew Nicholson, Director and Lead Designer, began the business in 2012 and has evolved it into a successful company that continues to deliver a quality product for all clients.
Having a passion for what you enjoy most is what drives iCreate in establishing their designs. They work closely with their clients to understand their needs and functionality in day to day life to ensure a truly harmonious outdoor space for all to enjoy.
The iCreate offers services that include the design, construction and maintenance of residential and small commercial gardens.