Turning your backyard into a personal oasis can transform your home. Depending on your preferences and lifestyle, you can tailor your alfresco area to be a place to relax with family, entertain friends and wind down on warm summer nights. 
Natural stone is a popular choice for gardens and landscaping projects with many options available, including Limestone, Travertine, Sandstone, or Granite. 
The selection of stone will depend on your project requirements and design style. Our range of natural stones suitable for your alfresco area is produced with an anti-slip finish suited to outdoor environments. 
Limestone is a popular choice for coastal locations and with its calming colours and non-slip alfresco finish, it can add a relaxing atmosphere and a sense of tranquillity to your outdoor area.
Our lightly-coloured Tavira Limestone is popular for alfresco areas and pool surrounds because of its elegant and relaxing fresh look that resembles the sand at the beach. 
Its lightly textured finish and consistent colour scheme make it ideal for coastal locations as well as comfortable underfoot. 
In the Cobbittee Project in Mosman with Get Smart Landscaping, our Tavira Limestone was used in indoor and outdoor areas creating a seamless look inspired by Byron Bay and the iconic Raffles Hotel in Singapore.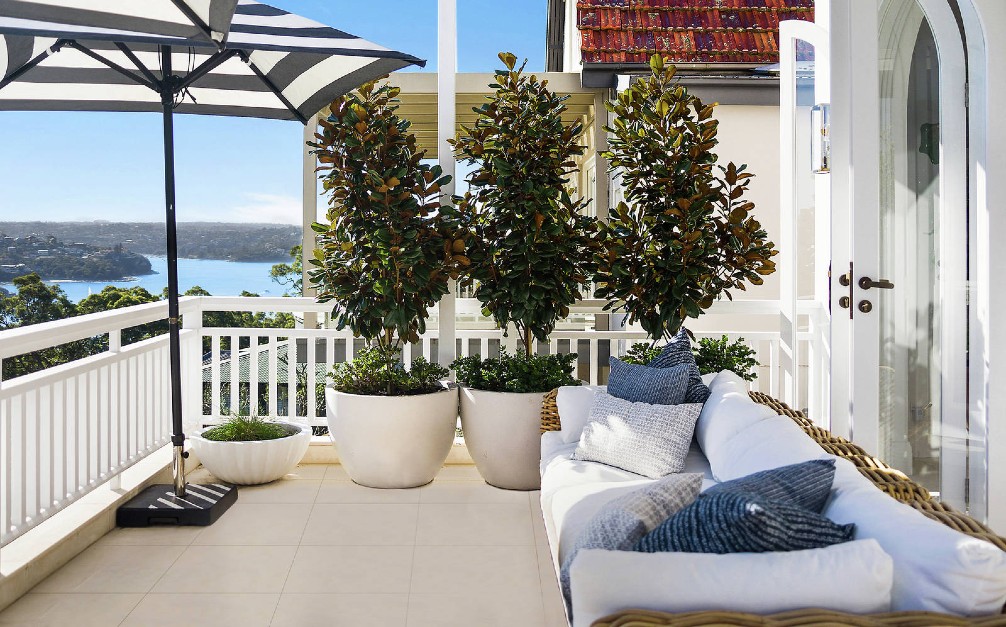 Our Cathedral Limestone comes in a large format which with its sandy colours and lightly textured finish looks stunning in outdoor areas.
Reminiscent of European cathedral floors with a tumbled finish, it conveys a classic, sophisticated and ageless look that will suit modern and traditional designs.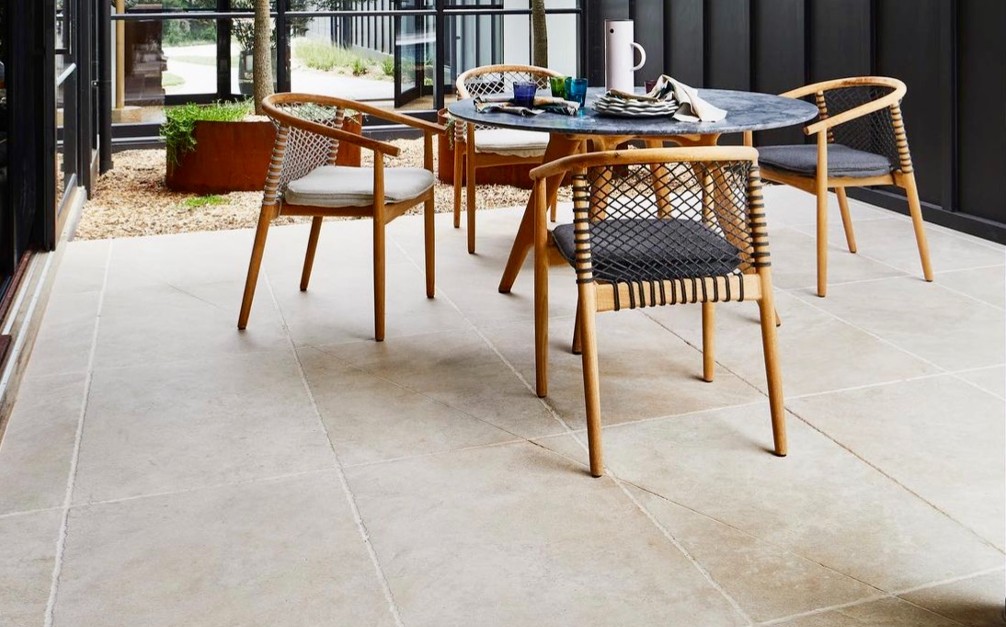 The consistent light grey colours with soft, muted tones and subtle markings of the Luna Chiaro Limestone make it an attractive choice for contemporary design. 
The colour notes of this Limestone look exceptionally beautiful when set against the green colours of the surrounding landscape. Also available in a Honed finish, the combination of the two can create a seamless flow from the inside out.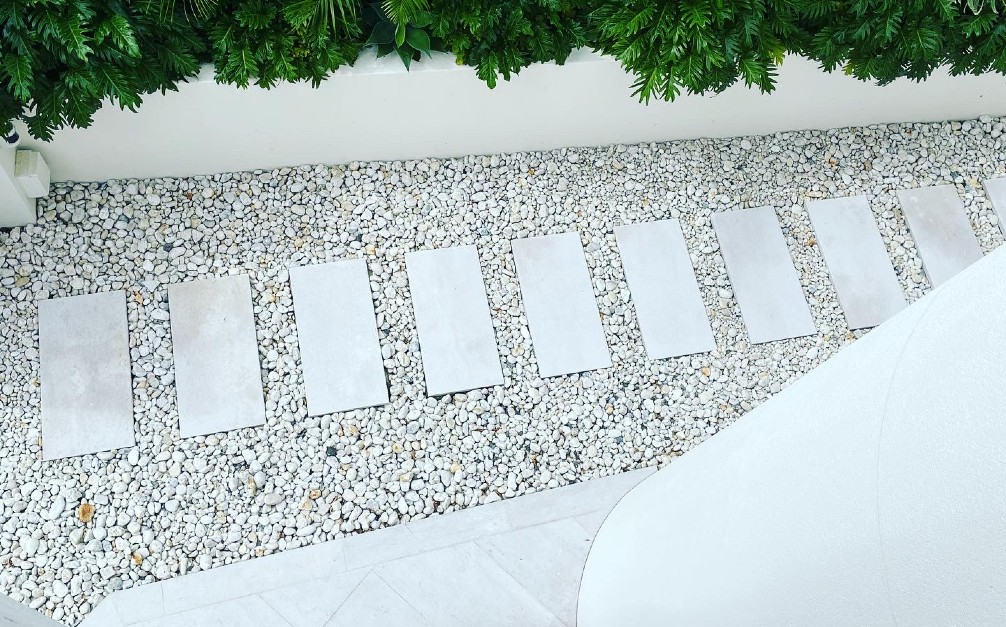 An elegant cream-coloured Limestone that creates a calming atmosphere and soft undertones. 
The honed finish is available in the same large format, creating a smooth transition from your indoor to outdoor space.
In this project at Macmasters Beach, in collaboration with Balanced Building, our Crema Vialle Limestone was used both indoors and outdoors around the pool area, winning the "Concrete Pools" category at the MBA Awards in 2021.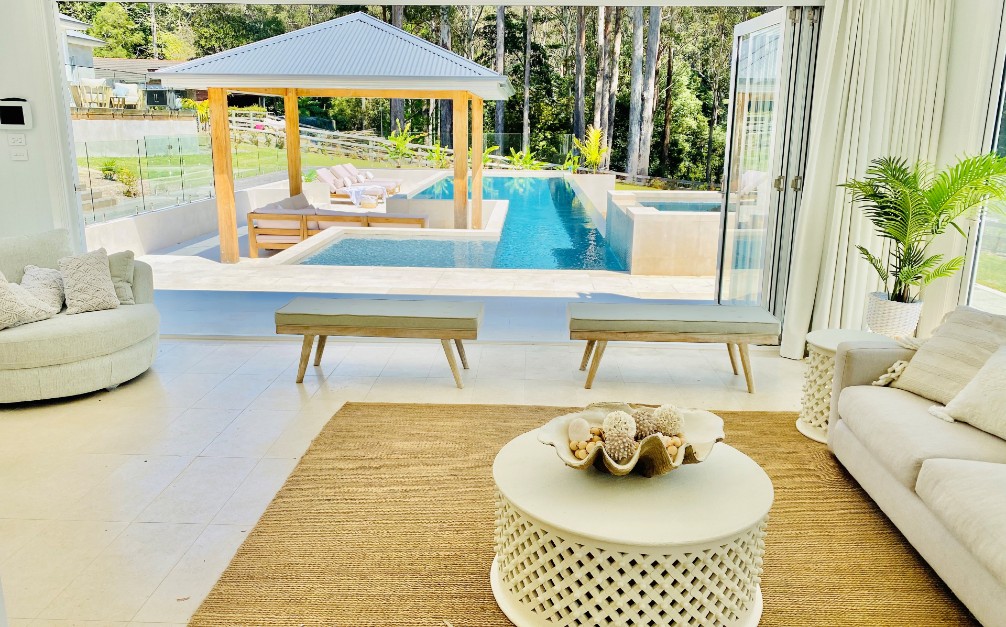 Travertine, a building material that has been used in Italy for centuries, is one of the most commonly used natural stones in contemporary architecture and design.
Naturally occurring in a variety of white, beige and cream colours, it is loved for its beautiful natural variation, classic look and design. 
Suited for any design vision, our Classic Travertine is a popular choice for residential projects because of the versatility of its neutral beige colour scheme.
This light and natural Travertine works well when complemented by blue, green, and peacock colours often present in pool areas and mosaics where they create an interesting contrast.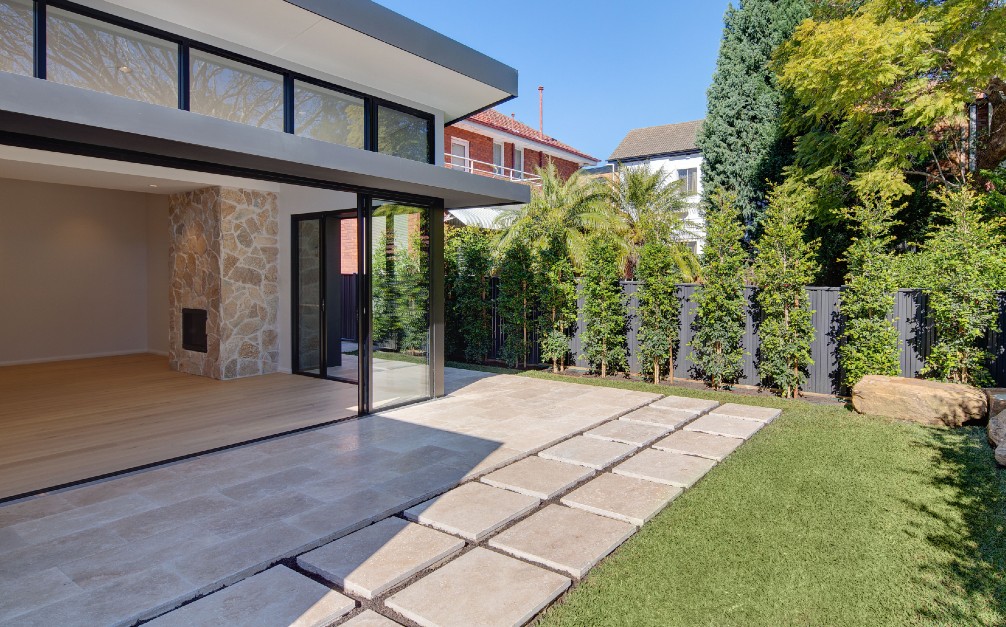 At Sareen Stone, we only import first-choice quality Travertine with minimal holes, colour consistency and free from unwanted inclusions.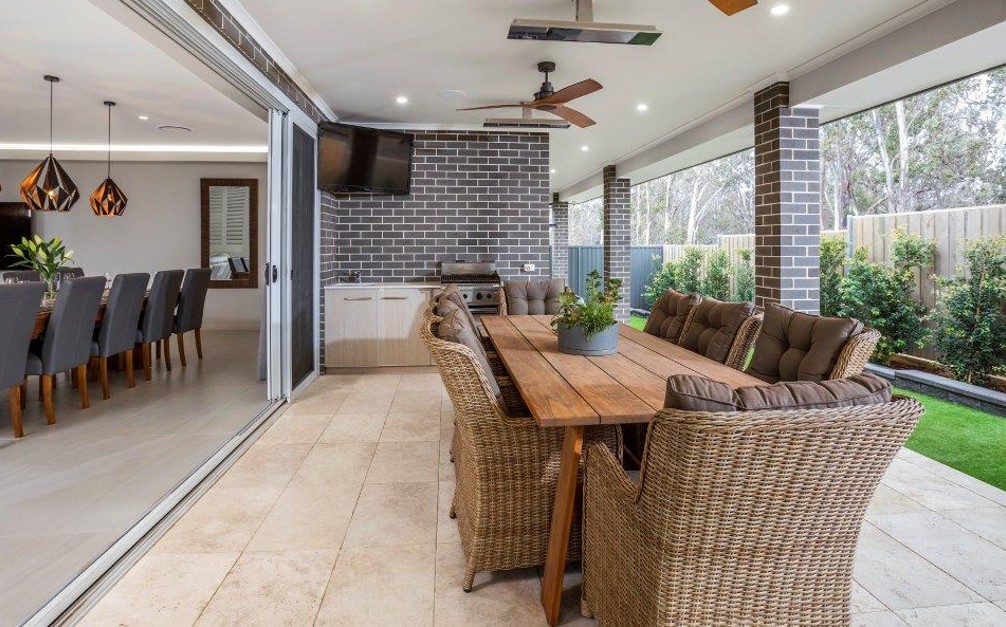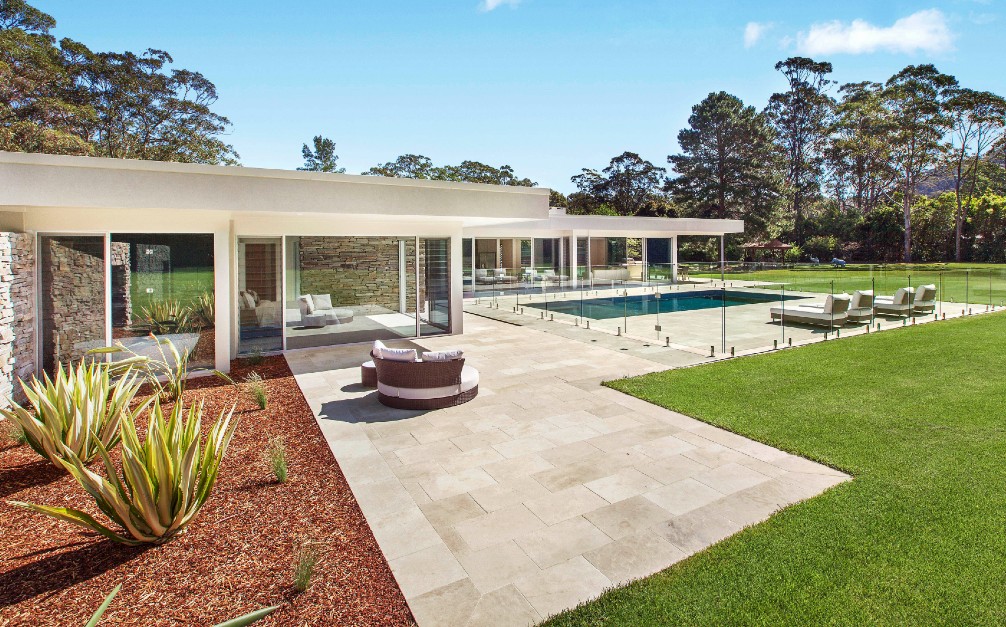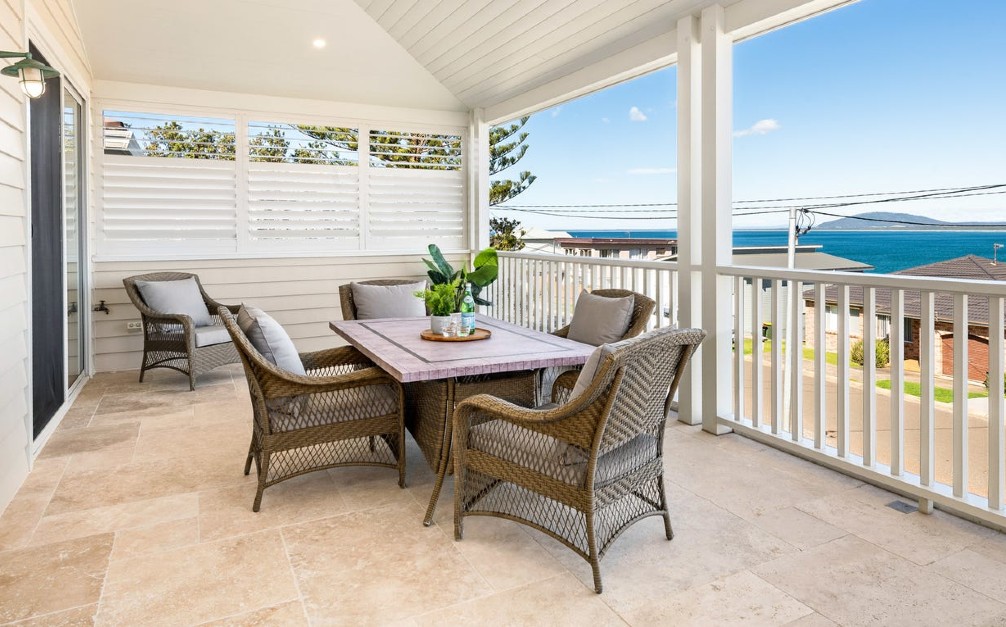 This mid-tone grey Travertine with soft patterns of brown and dark ash tones interwoven into its surface with a spectacular natural variation that can add a dominant backdrop to your design. 
In this project with Mallinger Contructions, our Silver Ash Travertine was used for the alfresco as well as indoor areas, creating a fresh contemporary design and completely transforming the space.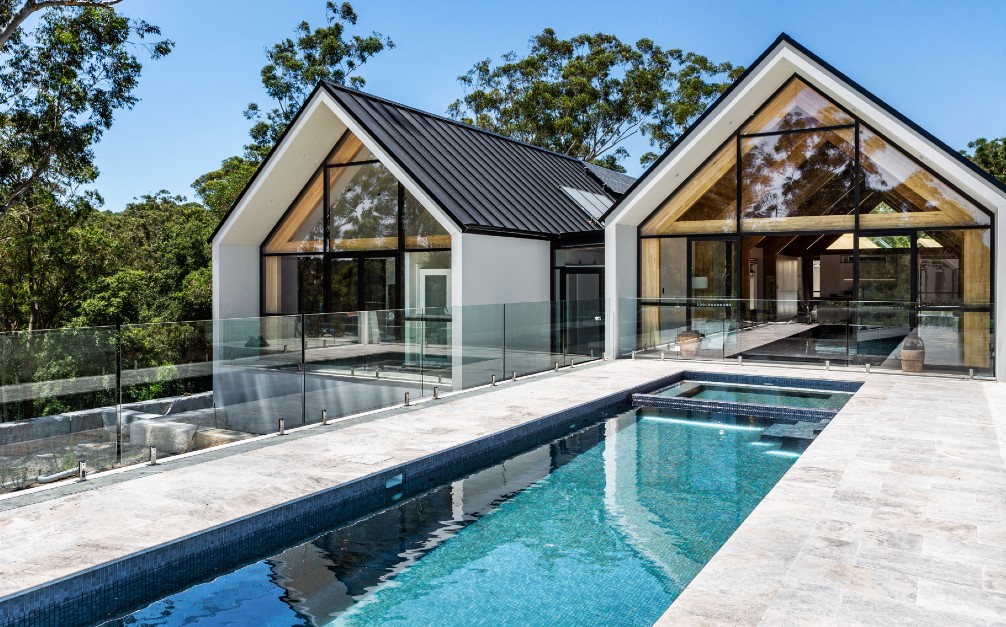 Perfect for the harsh Australian environment, the Himalayan Sandstone offers a warm, yet distinguished look with neutral colouring that can add a "beachy" feel to your outdoor area.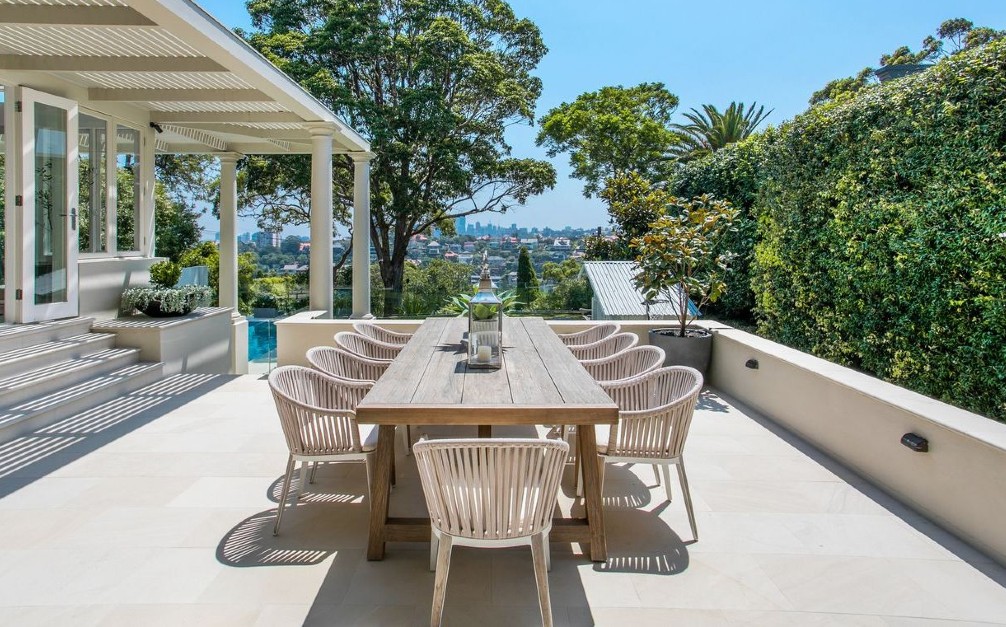 Being one of the strongest natural stones available, Granite is ideal for high-traffic areas. The signature coarse-grained texture and slight sparkle due to its mineral composition make it a popular choice for alfresco areas, especially in industrial and urban designs. 
One of our trending Granites due to its consistent light grey colour notes offers a neutral palette and eye-catching contrast to blue, green and white colours within the alfresco design.
This Granite is low-maintenance and offers extreme durability in high-traffic areas. 
Outside Indulgence selected our Silhouette Grey Granite for the transformation of the alfresco area in Project Lowry.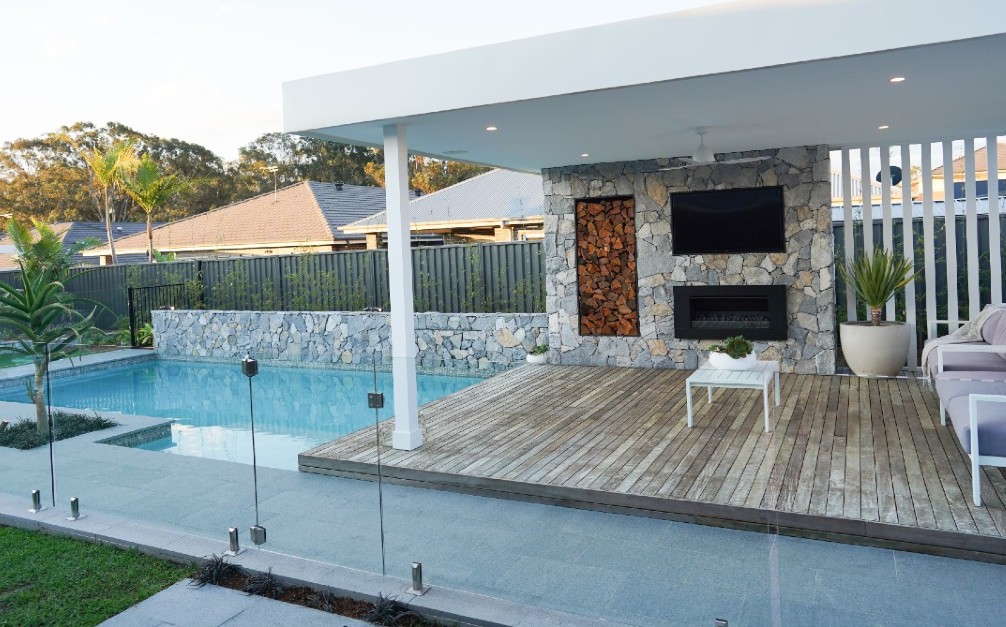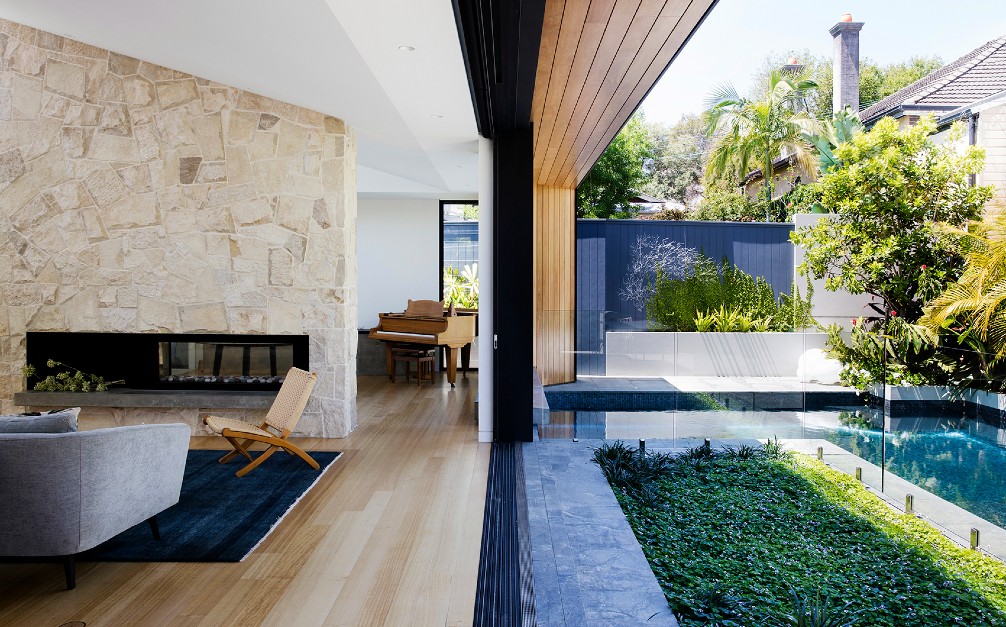 Can't find the natural stone that fits your unique landscape or design vision? We work closely with our quarries and can source natural stone in a different finish, custom-cut pieces for your landscape, or a product outside our range. 
Curved Custom-cut Silhouette Granite
In the Cove House project, originally designed by renowned architect Reuben Lane, the client paid respect to the original design with rich use of curves and we sourced our Silhouette Granite custom-cut to fit the curved landscape.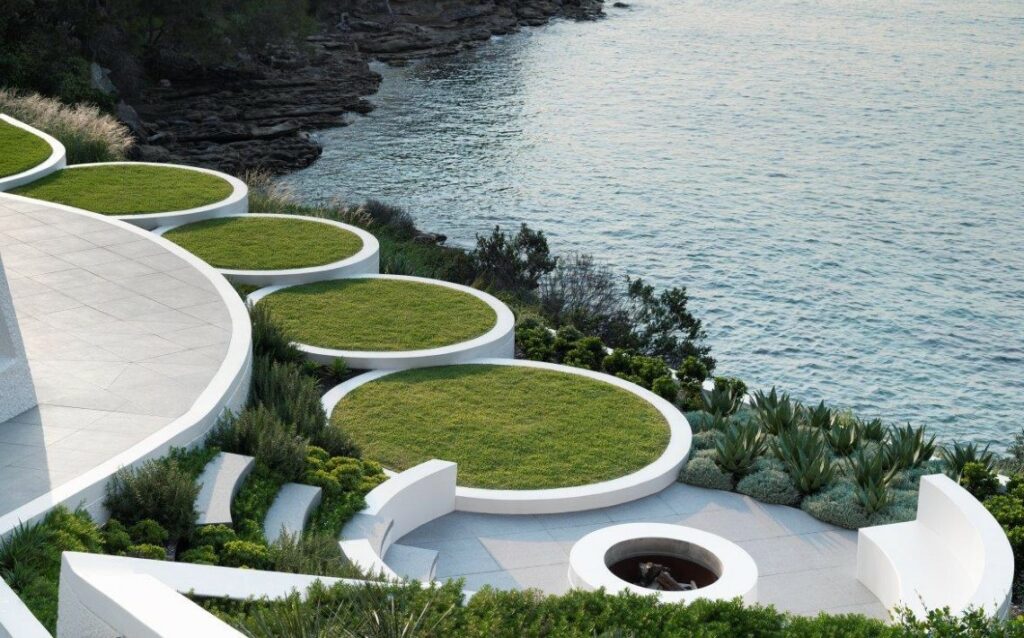 In collaboration with Secret Gardens. Photography by Nick Watt.
Custom Sourced Azul Limestone
For the Grove project with Pacific Plus Constructions and Corben Architects, we've sourced Azul Limestone characterised by light grey tones with minimal variation and solid colour consistency, which makes it perfect for a contemporary architectural design.
The project was featured in multiple publications such as the Local Project and the House & Garden.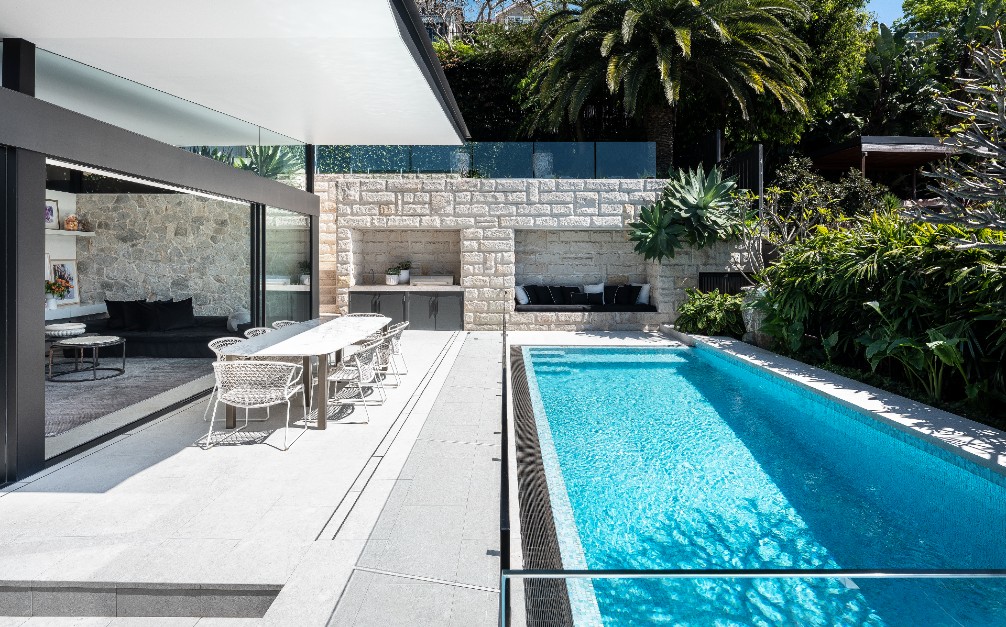 Custom Sourced Concha Bonita Limestone  
For the project in Killara with Toki Constructions and Jorge Hrdina Architects, the client desired a natural stone reminiscent of French Limestone with delicate textures. We've sourced the Concha Bonita in a unique "waterjet" finish. Photo by Anson Smart.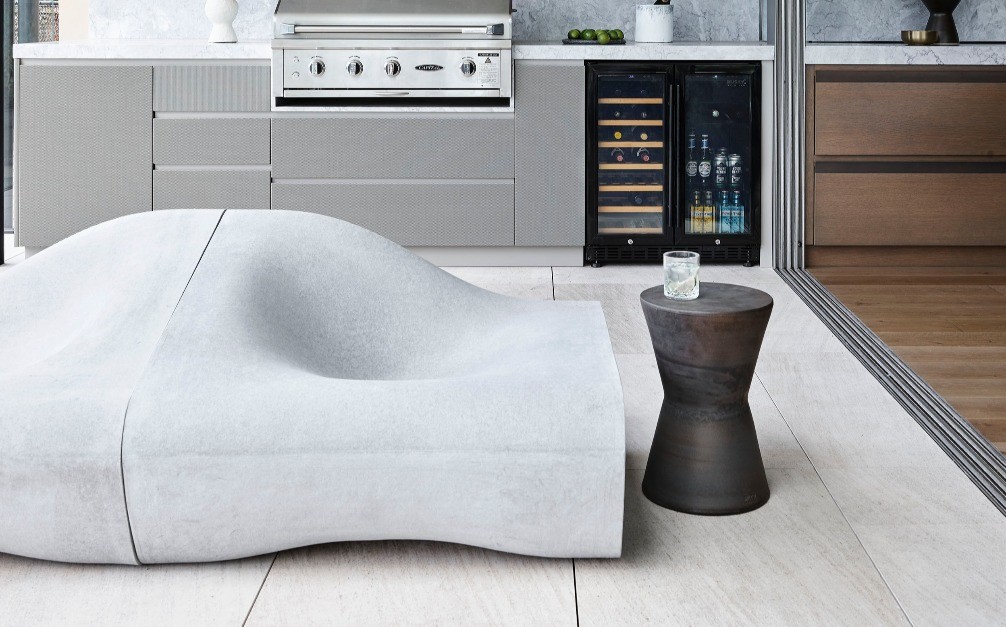 Custom Sourced Santa Fe Limestone  
In the beachside location of Byron Bay, the client had a vision of a calming Limestone reminiscent of the sand at the beach and we sourced Santa Fe Limestone outside of our range. 
Burch House project in collaboration with Those Architects and captured by Luc Remond.