Cobblestone is a natural building material that has been used for centuries to create durable and attractive streets, roads, and other forms of paving. The term "cobblestone" refers to small, rounded stones that were traditionally used to create the surface of roads and other paved areas. The stones were typically cobbled together by hand, using a technique called "setts," to create a smooth, flat surface.
The Character, Charm and Endurance of Cobblestones
Cobblestones have an everlasting appeal due to their durability and charm. The streets of London, Paris, New York and Sydney's Rocks district attest to this with their original cobblestone roads intact.
The unique texture and colour of the individual cobblestones create an exciting and inviting surface that is unlike any other type of paving material. Additionally, the durability of cobblestone means that it can withstand heavy foot and vehicular traffic, making it a popular choice for streets and roads in busy urban areas.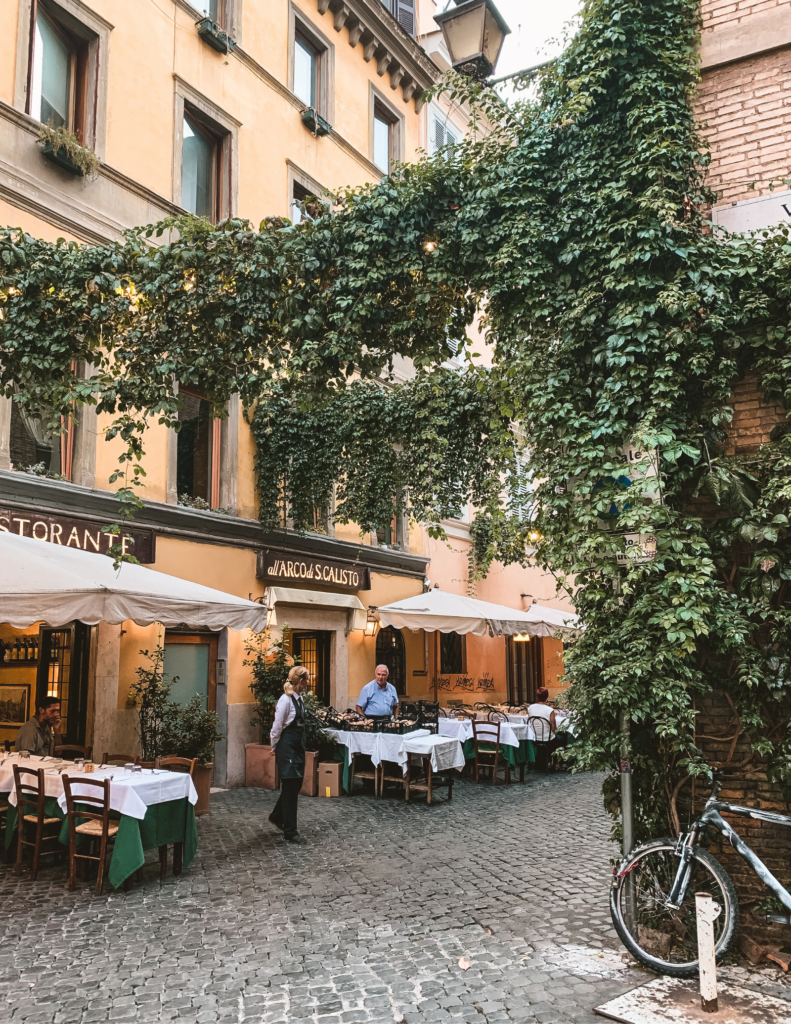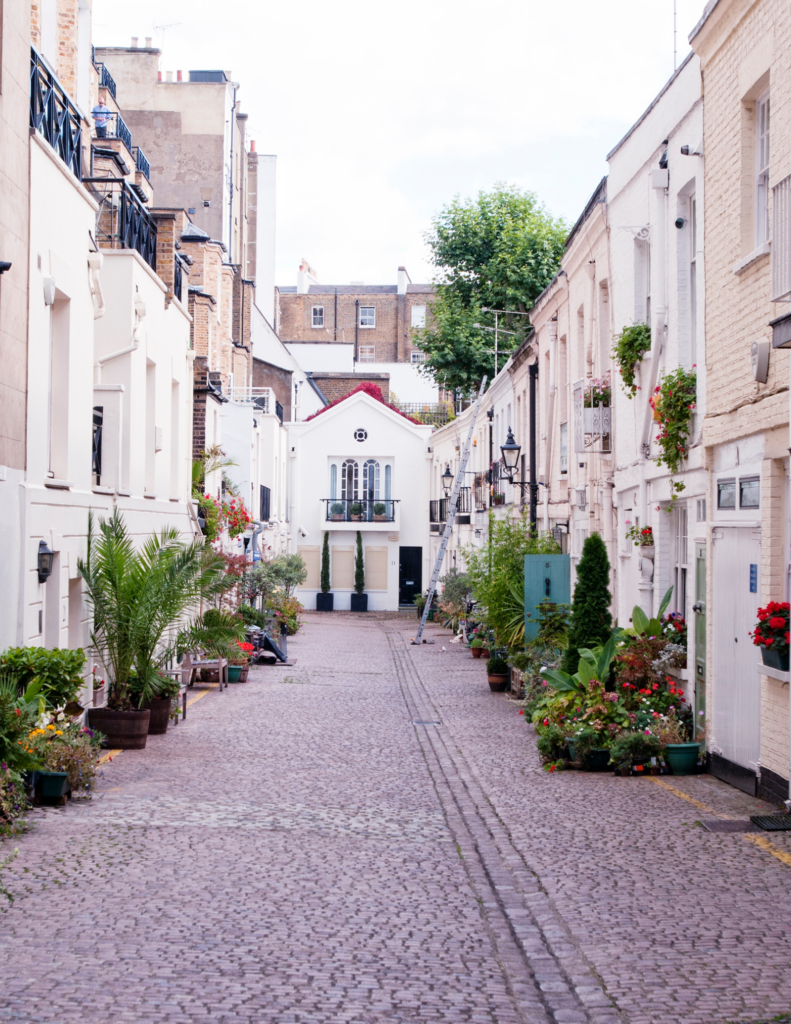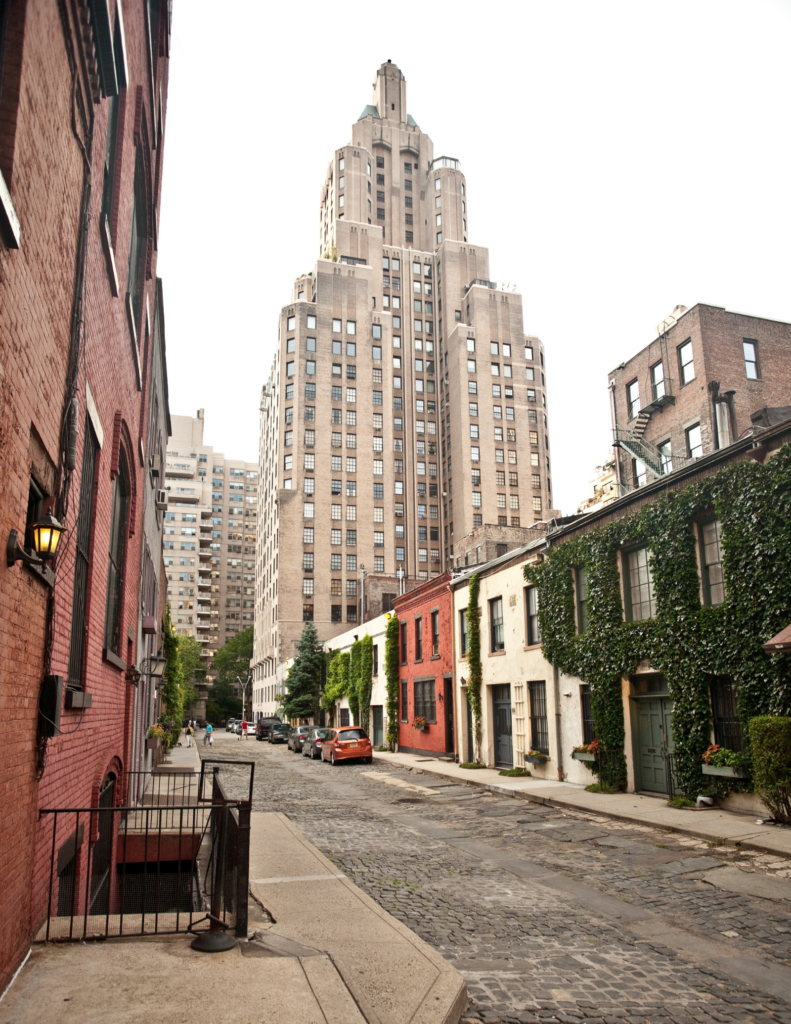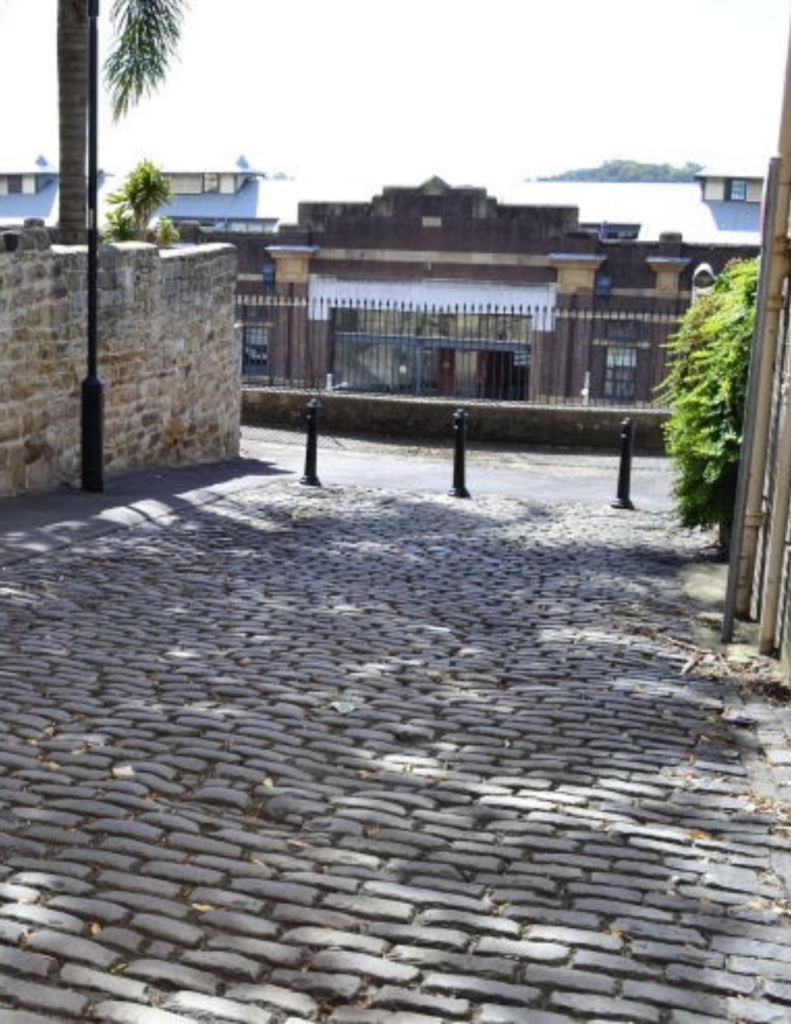 Sareen Stone's Range of Premium Cobblestones Tiles for Driveways
Some common uses for cobblestones include streets and roads, pedestrian walkways, and paving for outdoor spaces such as patios and courtyards, whose charm and character add to the ambience of the surrounding area.
In general, cobblestone tiles are a good choice for any outdoor paving application where a long-lasting and attractive surface is desired.
Sareen Stone's range of premium cobblestones includes Autumn Blend Quartzite Cobblestones, Charcoal Granite, Charcoal Granite Rectangle, Desert Sand Granite, Porphyry Two-Colour Mix, Silhouette Grey Granite, Tasman Marble and Custom Stone.
Custom Cobblestones Driveway Design
Sareen Stone can provide fanned or loose Charcoal Granite Cobblestones to suit custom designs. Combining them with other natural stone tiles, concrete, or other materials can add a distinct look to your driveway.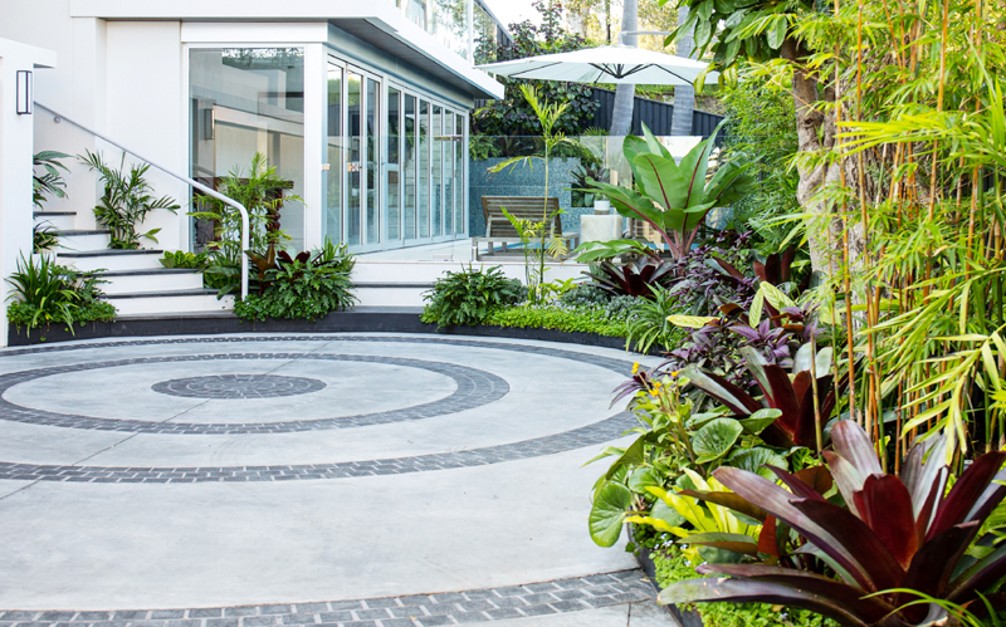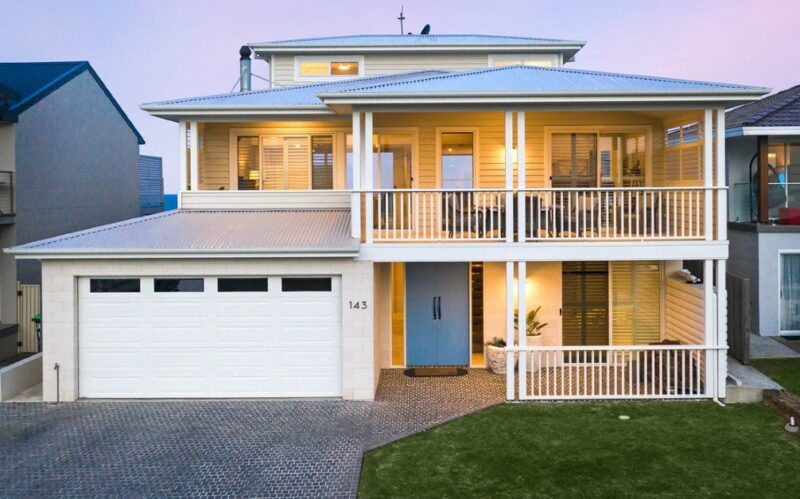 Autumn Blend Quartzite for Cobblestone Driveways
Using cobblestones doesn't have to mean a grey or dark-coloured driveway. The mix of colours in our Autumn Blend Cobblestones can bring warmth and a touch of glow to outdoor areas.
The warm variation in colours makes Autumn Blend extremely practical to live with as marks are well disguised by its design. The durable Quartzite is perfect for high-traffic areas.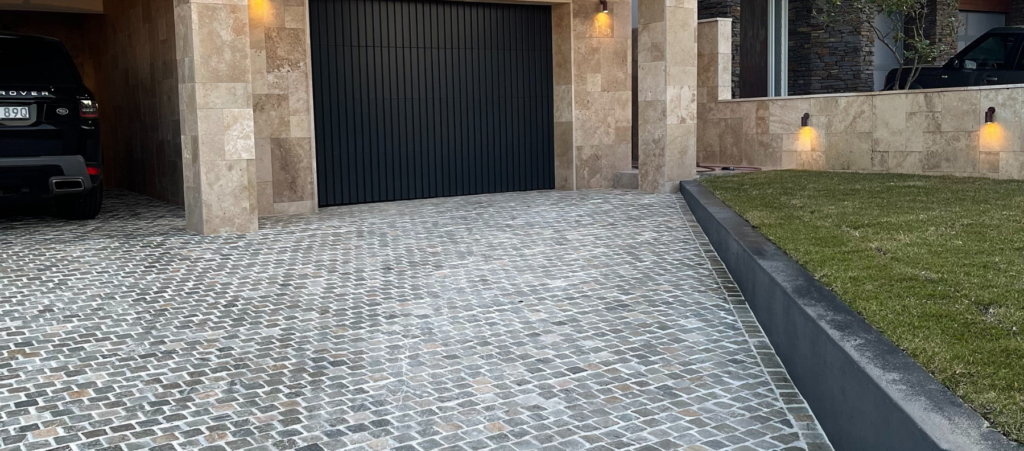 Desert Sand Granite for Cobblestone Driveways
A soft sandy colour with dark and light intrusions, the Desert Sand Granite Cobblestone blurs the line between an industrial, edgy and sophisticated aesthetic and can fit a variety of designs.
These Cobblestones provide a light finish to your driveway that's easy to maintain, and install and can withstand heavy traffic.
Desert Sand Cobblestones come on mesh sheets for easy handling but are available loose or fanned on a custom order and can be combined with our Desert Sand Granite pavers, also available as a custom order, creating a unique design.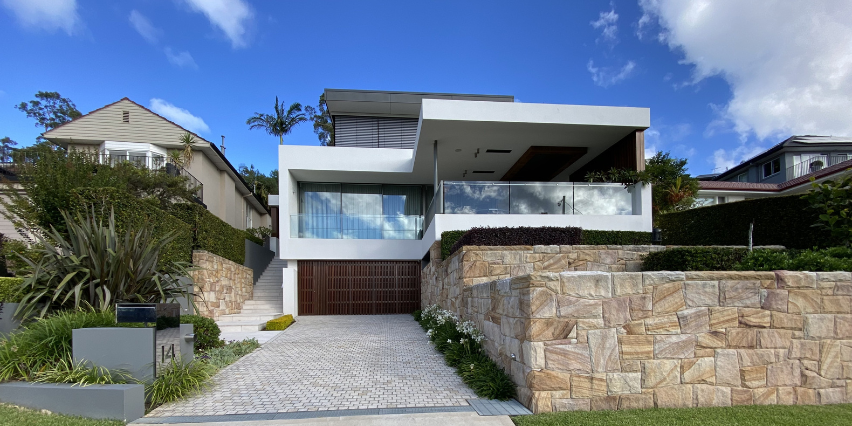 Silhouette Grey Granite Cobblestones Driveway
Our Silhouette Grey granite is an eye-catching mid-grey coloured cobblestone, available on mesh sheets for ease of handling during installation.
Silhouette Grey Granite cobblestones are low maintenance and incredibly durable for high-traffic areas. Easy to lay, silhouette grey granite is the best cobblestone driveway solution and is ideal for footpaths, outdoor flooring, and driveways.
The Silhouette Grey Granite cobblestone comes in a flamed finish, a stunning feature of any home or commercial landscape and can be used in sets to break up areas of lighter paving.
The Silhouette Grey Granite in loose or fanned cobblestones is available on custom orders.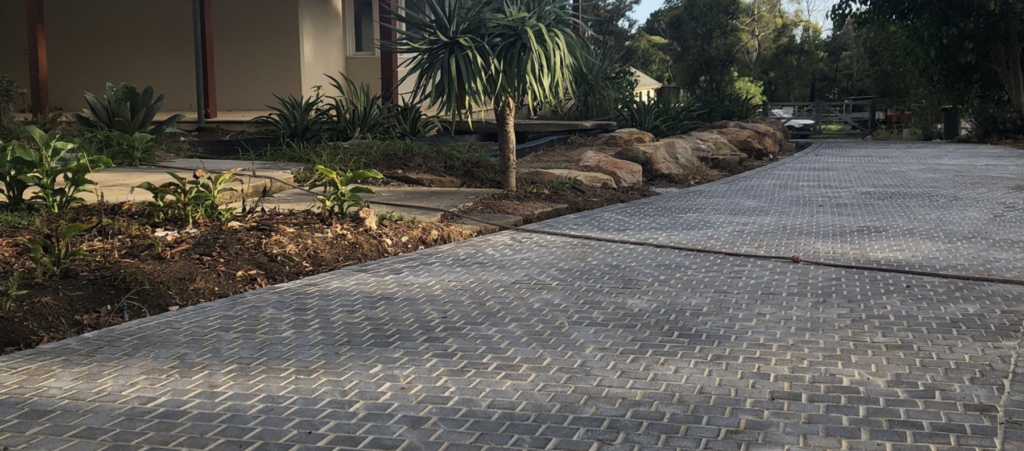 Porphyry Cobblestones for Extreme Durability Driveways
Porphyry stone is a hard-wearing and durable volcanic rock, desired for its durability, extreme resistance, and non-slip properties. Porphyry is considered one of the safest building surfaces available on the market.
Sourced from the Trentino region in Northern Italy, in history, Porphyry stone has been widely used for paving streets and squares since the Roman Empire. 
Porphyry Two Colour Mix for Cobblestone Driveways
Light and dark grey Cobblestones can provide interesting detail to your driveway. The flamed finish offers durable non-slip options with little maintenance and exceptional longevity in high-traffic areas.
Porphyry Two Colour Mix cobblestones are a highly suitable and fashionable addition to outdoor areas of both modern and traditional style homes. 
Sareen Stone's Porphyry 2 Colour Cobblestones were installed at the main gate entrance of Concord Oval during the 2022 upgrade.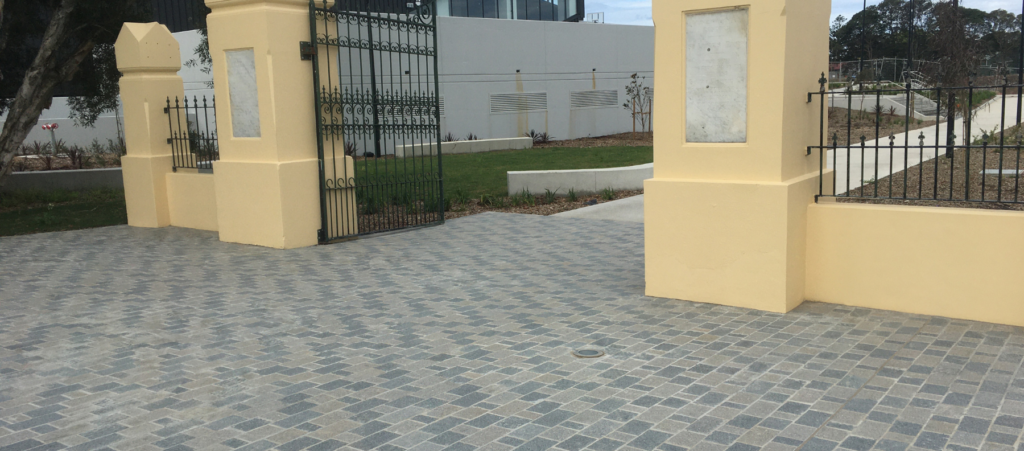 Porphyry Crazy Paving for Cobblestone Driveways
Crazy paving is a means of paving stones of irregular size and shape in a haphazard manner sometimes with mortar filling the gaps between.
Originally popular in the 1970s, Crazy Paving is having a resurgence in Australia due to its organic nature. Born out of a desire to use up otherwise wasted cuts and broken pieces during the installation of larger cut stone and outdoor pavers, crazy paving brings texture and interest to outdoor spaces.
Quarried in the heart of Europe, our new Porphyry Crazy Paving stone comes in our very own Sareen Stone custom colour selection tailored to the Australian market. Porphyry crazy paving is ideal for a heavily used pathway due to its rich and varied colour and its strength and low slip rating.
The size irregularity works well with unique and curved landscaping designs creating a one-of-a-kind pattern where no two projects will look the same.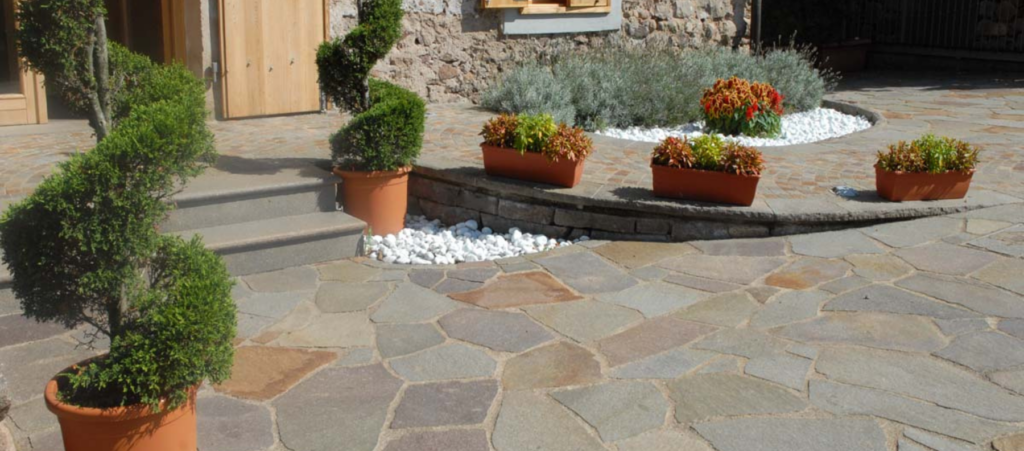 Porphyry Italian Filetti for Cobblestone Driveways
The hard-wearing long pieces of Porphyry stone can be an interesting alternative to Cobblestones, ideal for high-traffic areas like driveways and garden patios.
The tonal variation of the random-sized pieces provides a textural relief across large areas and proposes personalisation and bespoke designs.
In 2022, Top Deck Landscapes used Sareen Stone's Italian Filetti to transform an old concrete driveway into a beautiful Italian Villa-style entrance. The stone's earthy grey, brown and red tones make a gorgeous contrast to the green leafy edging.
Initially, the client contacted Sareen Stone to use cobblestones. From listening to the client, Michael Mastro recommended our premium Italian Filetti, and the client was thrilled with the result.