Use natural stone for wall cladding to create a unique feature wall for your garden, an eye-catching exterior entrance, resort-style addition to your pool design, or a one-of-a-kind touch to your interiors. 
Or select natural stone tiles to add an organic look and a visual interest with natural variation to your feature walls.
Create Bespoke Exteriors with Wall Cladding
Wall Cladding is a layer of natural stone applied to an outdoor or indoor wall as a part of architectural design.
Loose random-sized Wall Cladding is made up of unique natural stone pieces that allow you to create a one-of-a-kind finish.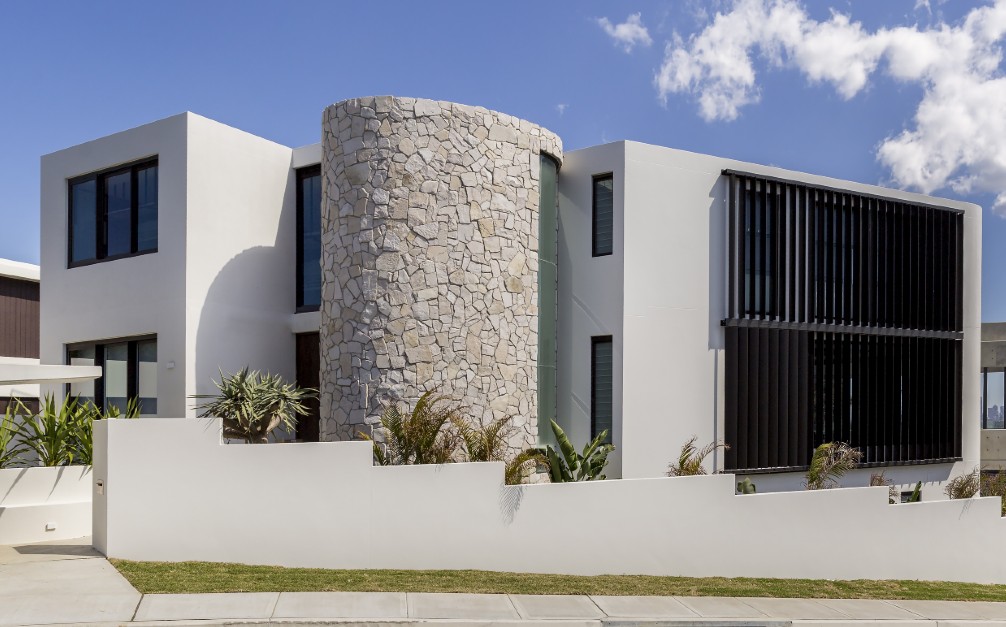 Hotham Limestone Wall Cladding
Random-sized split finish stone wall cladding with light to mid-grey notes and warm highlights that can add a dominant but still refreshing look to your design.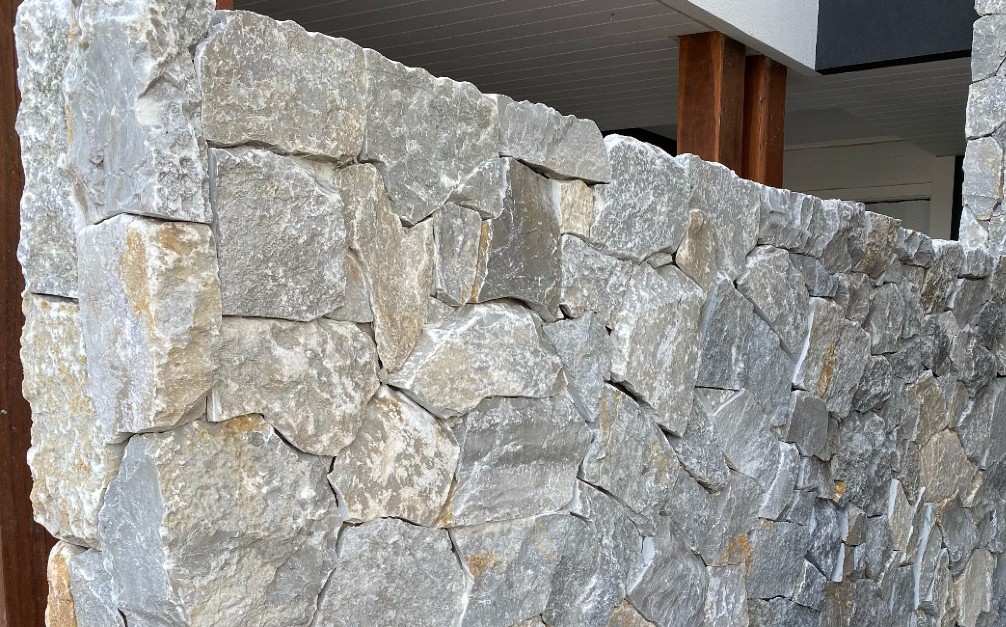 Cotswold Wall Granite Cladding
Cotswold Wall Cladding consists of sesame and dark earthy coloured granite pieces that can create a traditional European look but also fit into a modern architectural style. 
Cotswold looks especially stunning when installed replicating a traditional dry stack stone wall and compliments the landscape. Mosman project in collaboration with Joanne Green Landscape & Interior.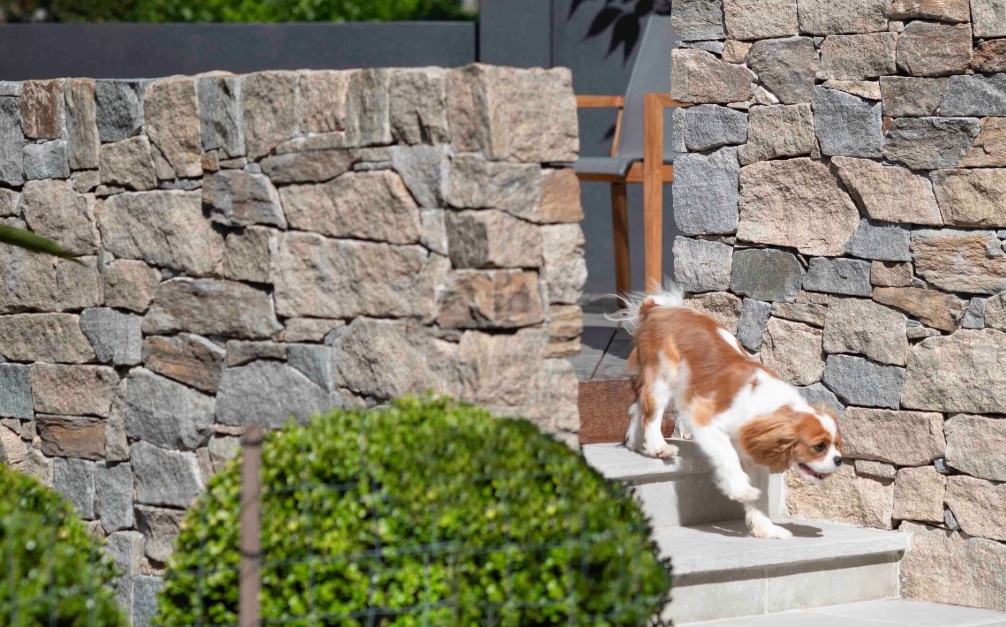 Montenegro Granite Wall Cladding
Rectangular pieces of flamed granite tiles with light to mid-grey tones and warm highlights featuring stunning markings of grey, ivory, and charcoal colours and natural variation of the stone that looks beautiful contrasting with the green landscape.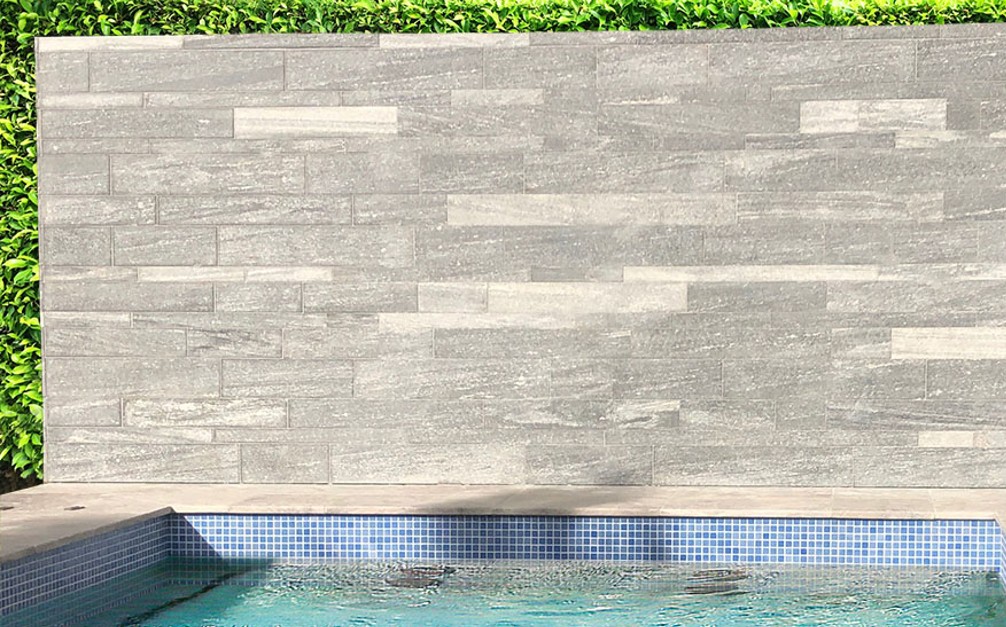 Himalayan Sandstone Wall Cladding
The pale sandy colours of this Himalayan split face wall cladding bring muted colours to your walls and add an unexpected softness as well as structural interest to your design.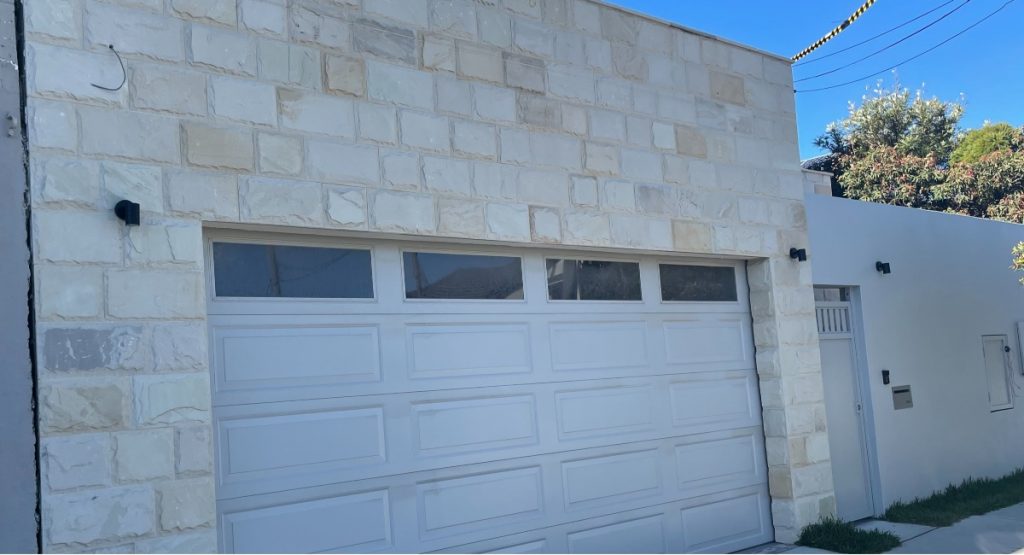 Add Texture To Your Interior Walls
Wall Cladding doesn't only add an original look but also texture to your walls, creating dimension, reflecting light, and adding style to your space. 
Cascade Cream Limestone Wall Cladding
Warm and soft textured Crema Alpenia Limestone cladding comes in a set size with a textured finish, that has a warm tone without being too yellow and adds texture to the space while still remaining soft to the touch.
The interior designer, Allie, from Ampersand Studio, used this Wall Cladding throughout the interiors in the Freshwater project and said: "The original concept included a traditional Sandstone, but we changed to the Cascade Cream Limestone cladding for something more contemporary."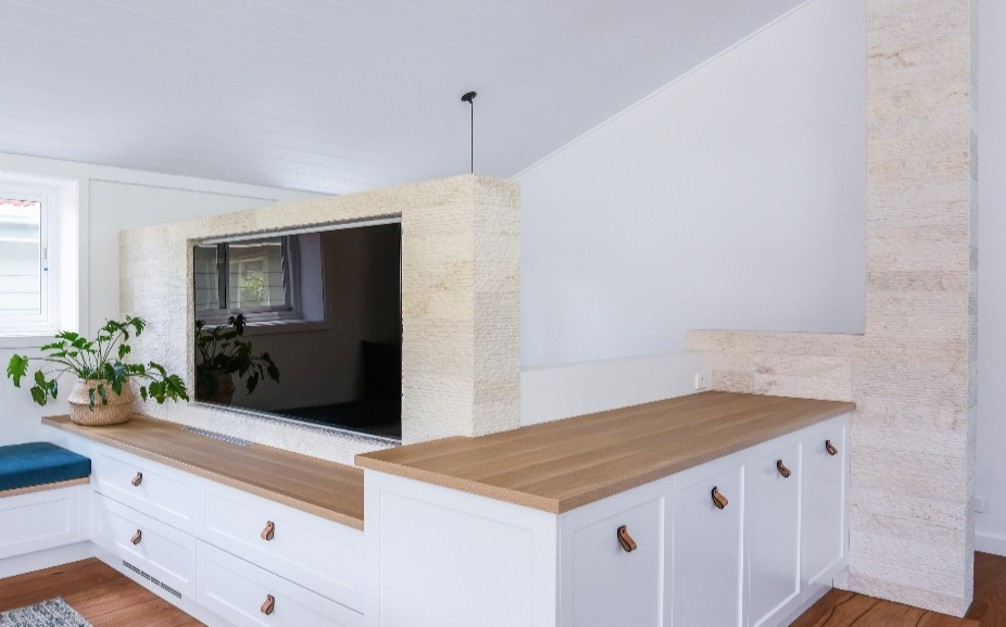 Clairvaux Limestone Wall Cladding
Varied pieces of white Sandstone that we originally sourced for a custom project in a tumbled finish to produce a relaxed and welcoming look to your wall design. It is now a standard product in our range. 
Clairvaux Wall Cladding offers two distinct looks for your feature wall. 
Combine it with dark-coloured grout to make the light stone pop out within the design, as it was used for the Vaucluse project in collaboration with Maxine Scalabrino-Fine Architect and Green Coast Landscapes as illustrated in the image below.
For completely different aesthetics, use lighter-colored grout to create a softer more seamless design for your wall.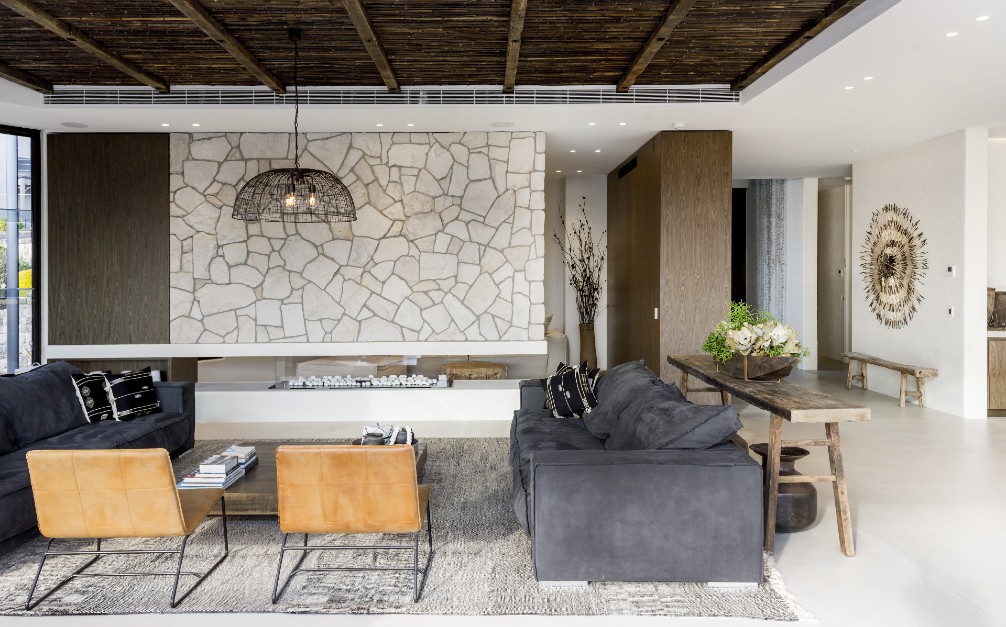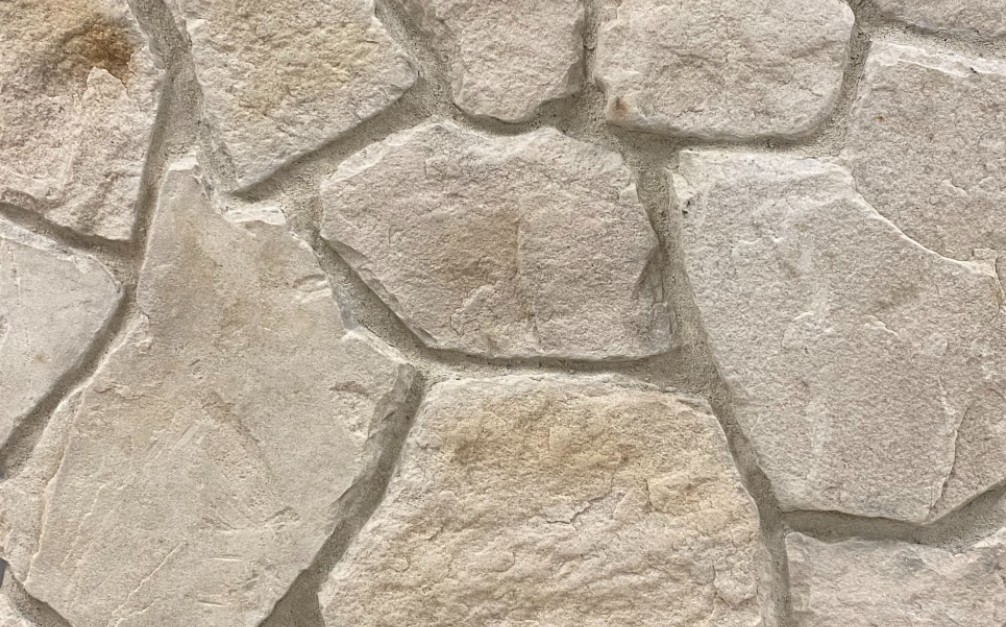 Get Creative With Your Pool Design with Summit Wall Cladding
Add a unique feature wall to your pool to create a resort-style feel and enhance the design. 
Using Summit Wall Cladding in a design reminiscent of those found around large open fires in the ski fields can add character and charm.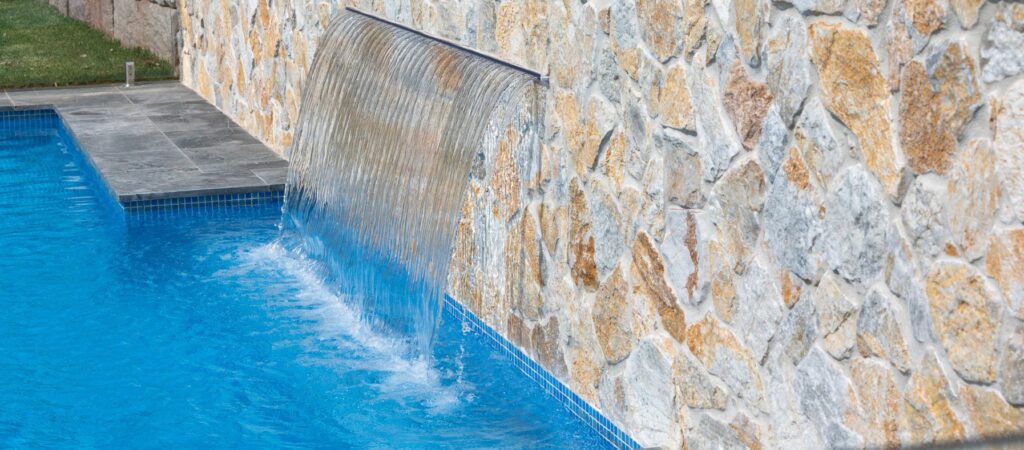 Use Natural Stone Tiles as Wall Cladding
Creating feature walls is not limited to using our Wall Cladding range. Natural stone tiles are suitable to use for walls showcase natural variation and provide visual interest for your wall. 
Manhattan Limestone for Wall Cladding
Our best-selling Manhattan Limestone is a common choice to use as Wall Cladding, giving an opportunity to showcase the white and grey hues elegantly interwoven together, which can create a stunning entrance, as is the case in this project in Mosman.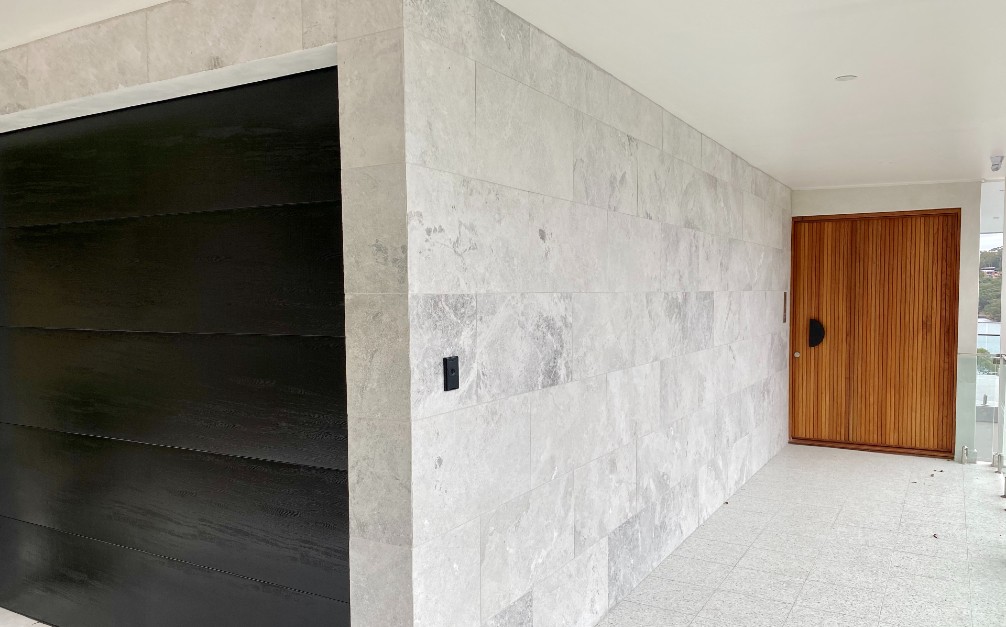 Noce Travertine Laid In A French Pattern
Noce Travertine displays a variation of light and darker brown, beige and earthy notes that provide a strong backdrop and a touch of character to the dining area in this project by Vienna Design. Selecting a French pattern adds further interest to the feature wall.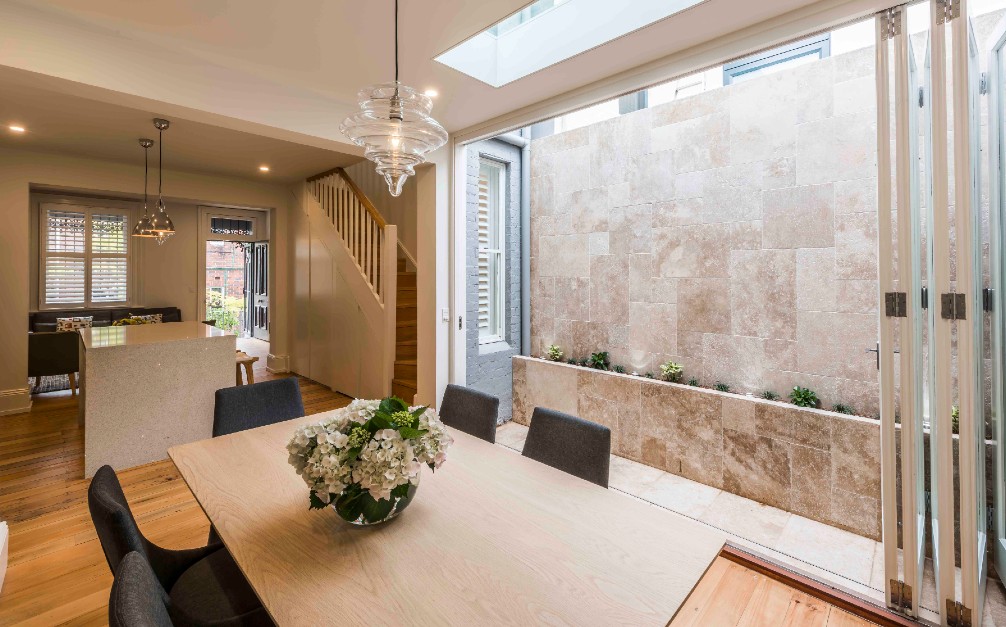 First Choice Classic Travertine
Combine your Classic Travertine floors with a feature wall that organically connects the design.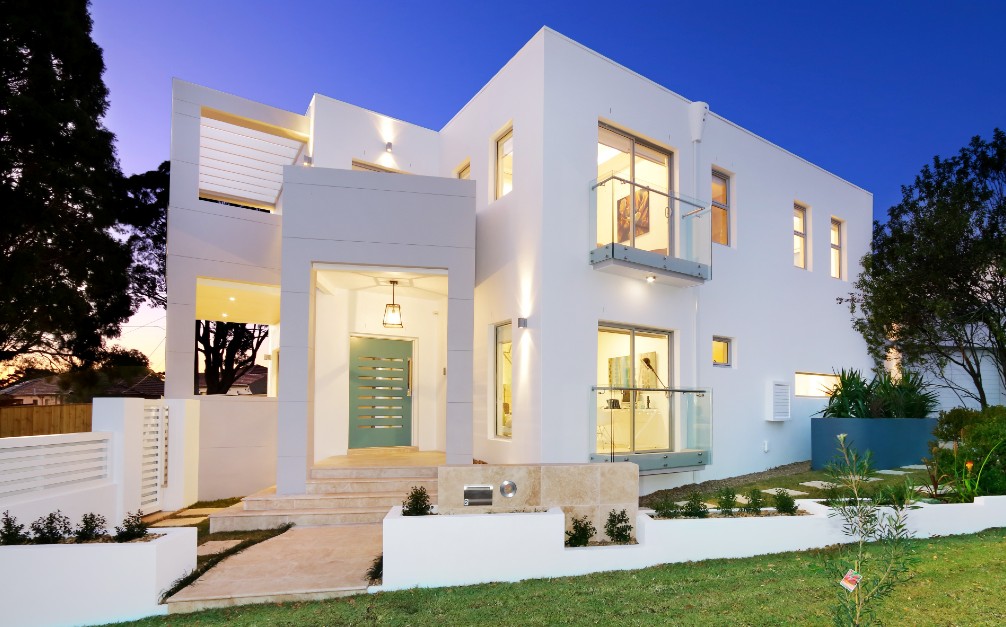 Silver Ash Premium Travertine
Silver Ash Travertine features the natural brown and ash tones interwoven into its silver surface can create a strong character for your feature wall.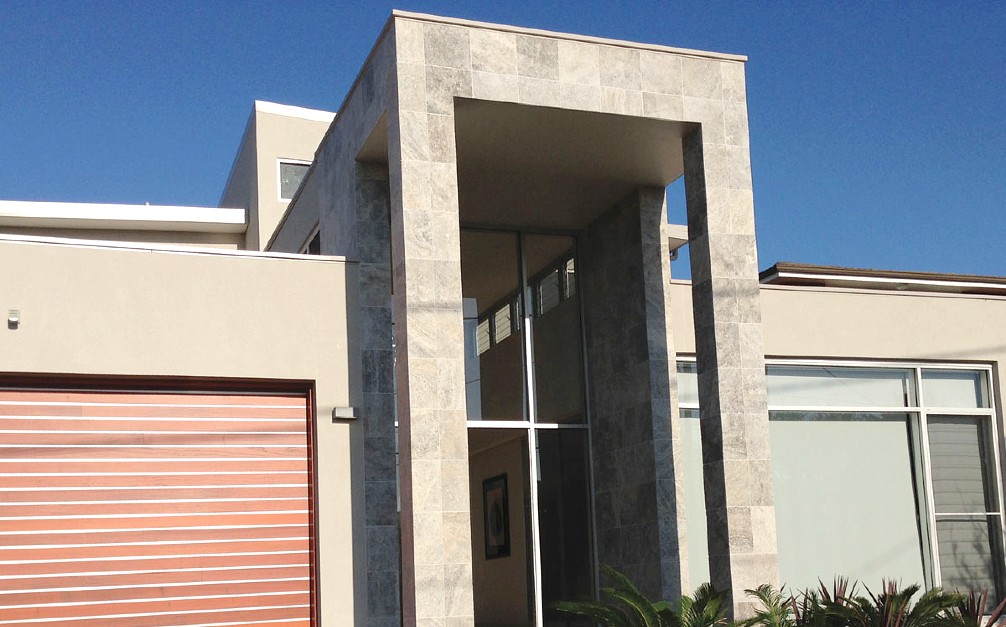 A vein cut tile is when the slab is cut parallel to the natural bedding and the mineral vein runs along the tile, showing off the natural beauty of the stone, contributing to your one-of-a-kind design.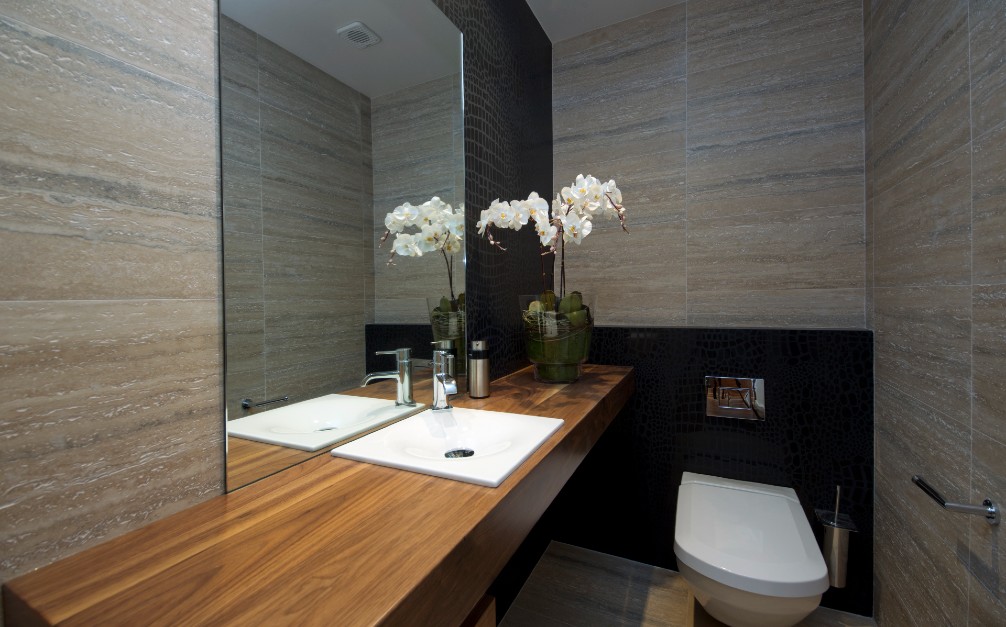 Marble for Sophisicated Wall Design
Using Marble for your wall design can add elegance and style to your interiors. Marble is tactile, strong and features subtle veining. The Marble look adds a sense of exclusivity, evokes emotion and cultural relevance.