Using natural stone for your fireplace will provide this aspect of your home with a bespoke and organic look that connects with nature.
Besides the visual benefits, natural stone can also absorb, store and radiate heat, allowing the heat from the fireplace to radiate throughout your room or alfresco area.
Wall Cladding is a popular choice for fireplace surrounds, creating a one-of-a-kind design. You can also select other natural stone such as Limestone, Travertine, or Marble for an exceptionally elegant look.
Wall Cladding is a stylish option to add a bespoke finish to your design. It can create charm, warmth and adds a decorative element to the space.
Wall Cladding is suitable for both indoor and outdoor use.
In the Seaforth project with Chateau Architects + Builders and Crystal Pools, the design combined our Summit Wall Cladding around the fireplace both inside and outside, as well as Lavarosa Limestone tiles in the alfresco area.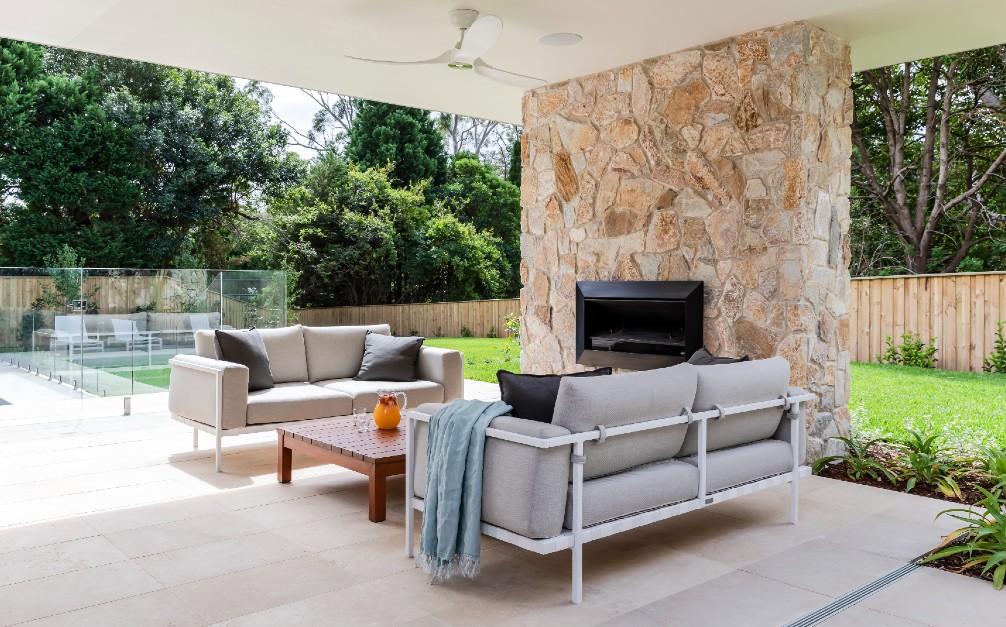 A warm grey Limestone cladding provides a sophisticated look and tranquil feel with a subtle texture of the softly distressed finish.
The contemporary 400x200mm set format is easy to install and can be used for a variety of design schemes.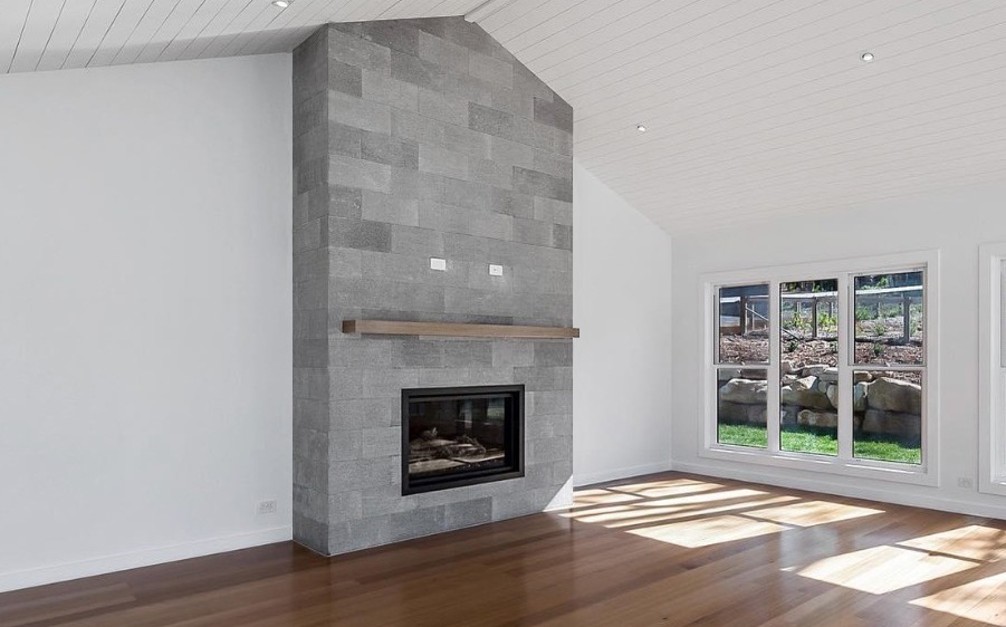 Random-sized pieces of durable Granite of Cotswold Wall Cladding can provide an earthy and modern visual.
Evoking a European look and old-world charm, especially stunning as a dry-stacked wall. It looks natural, solid and provides a cosy atmosphere.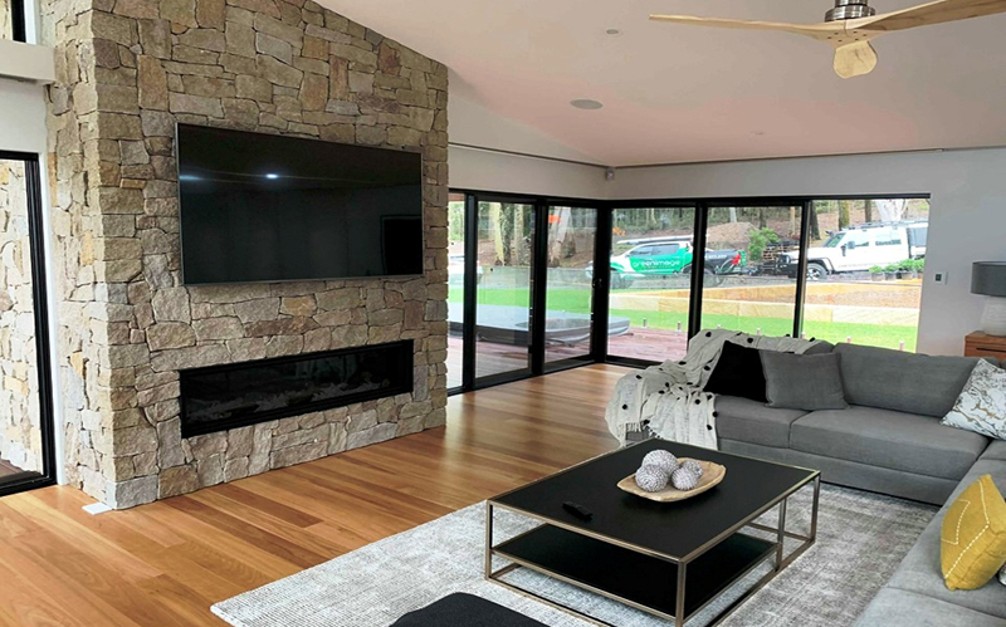 Marble is an elegant natural stone that has been prized in architecture for centuries and was traditionally regarded as a symbol of culture and refined taste.
Using Marble tiles around your fireplace, with its characteristic veining, creates a sophisticated and graceful look. With the variety of colours, the Marble will work with any modern interior design brief, breathing a luxurious atmosphere into your room.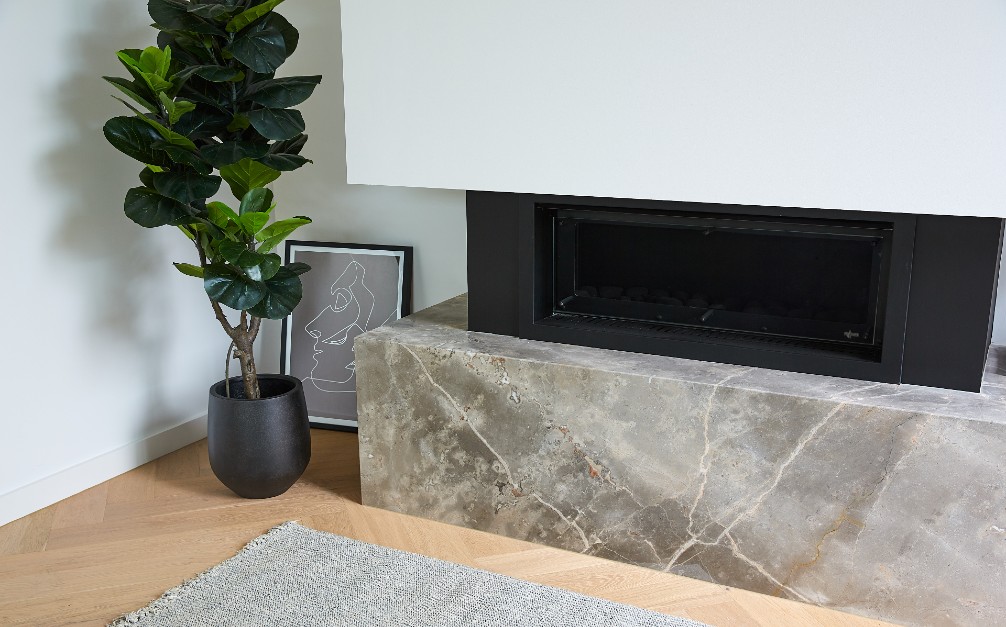 A trendy contemporary Marble made up of Charcoal grey tones and striking white veining can add character and a dominant backdrop to any room.
When combined with white and earthy interiors, the Marble creates a sophisticated look.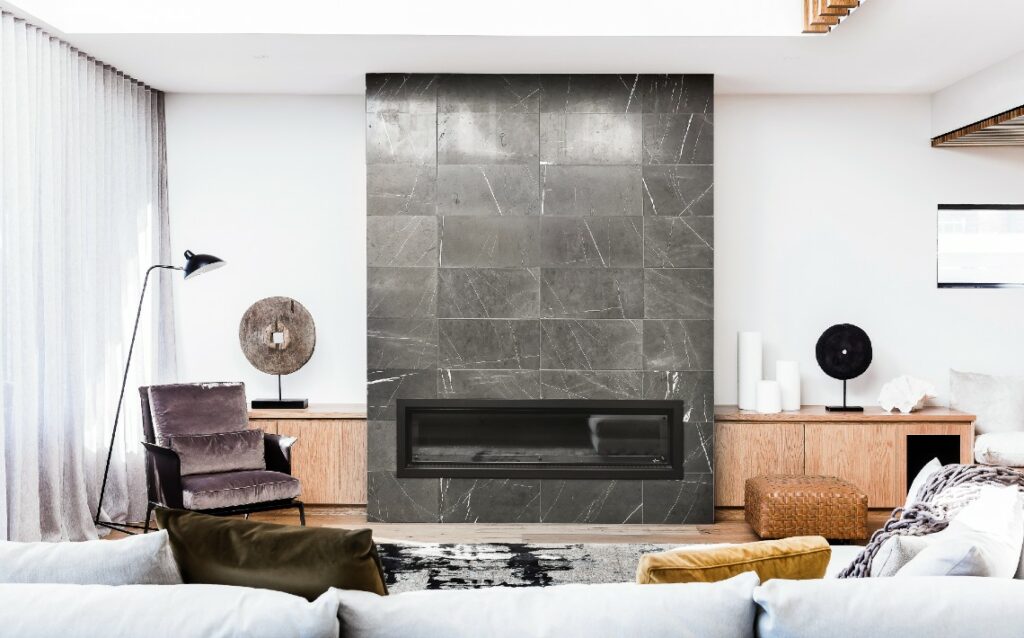 Light and milky in colour, the Crema Marquina Limestone can provide a serene and relaxed look for your fireplace surround.
Perfect for those looking for a more delicate finish for their interiors.