Tell us a little about the brief for this project.
To create a new family home that embraces the surrounding remnant rainforest both internally and externally. The home had to be durable, stylish and warm. We wanted our home to be our sanctuary from the busy world outside our gates, a place that allows the family to relax, to play and to entertain with our friends and family.
Each level of the house relates to the external surroundings differently. TDDP's studio is nestled within the garden, directly connecting to landscape. Ground floor floats within the landscape and the sleeping level is in the tree tops. We live in the ultimate tree house, 15min from the CBD.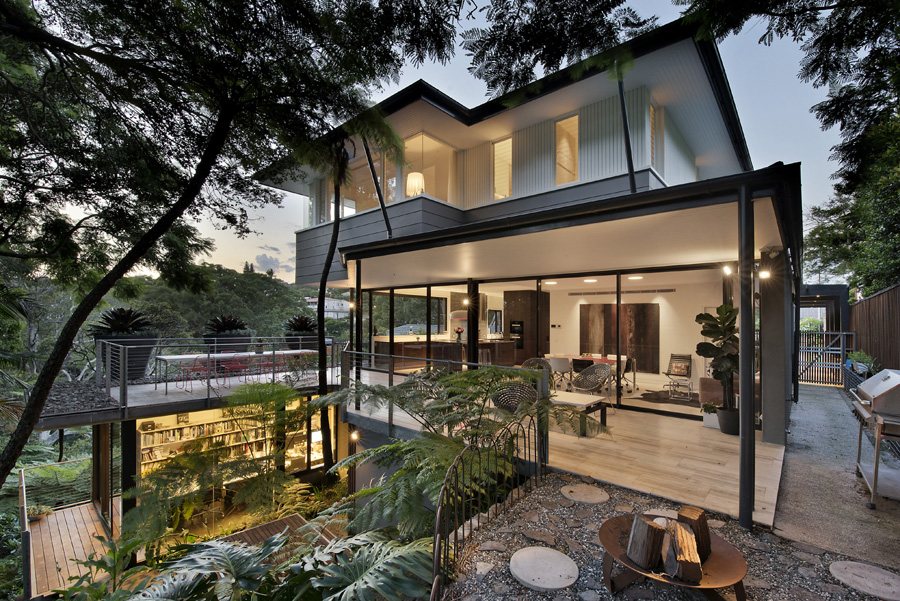 – 0075
In this project, what were the main reasons for choosing Coliseum Striato Vein Cut Travertine to the whole ground floor and bathrooms?
We have always loved vein cut stone, the Coliseum Striato is a beautiful stone that reflects movement in nature and services to ground the house. The natural warm tones contrast the green landscape perfectly. It is a very practical, durable stone that always looks good and cleans very easily.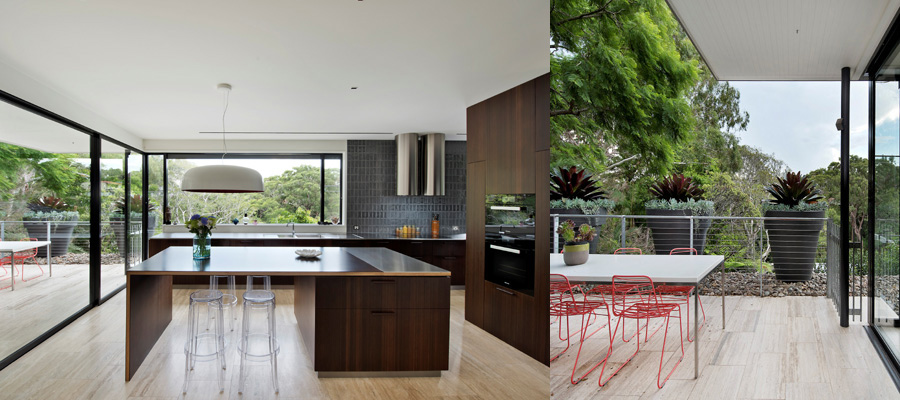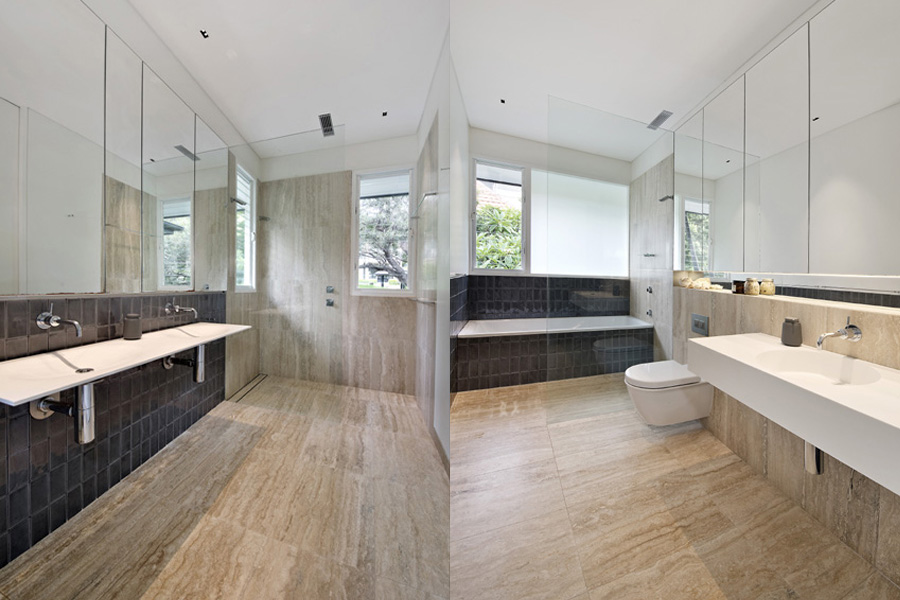 What are the main materials you prefer to include in your designs?
We like to use natural stones and timbers which ground our homes and create timeless design. If the house is grounded and the design of the home allows the occupants to rest and relax, our job is done.
What do you love most about working as an architect?
I enjoy the whole process. I enjoy talking with people, I like to understand how they live and what is important to them in their homes. There is nothing more satisfying than to complete a client's home, see our families move in and experience the house. The unexpected views, the way the light moves around and how the design we have spoken about throughout the journey becomes a reality. Sometimes our clients never fully understand the three-dimensional world that we have created for them until they walk through the completed building. I never take for granted their faith in us to deliver their homes.
Architects get the opportunity to make a difference. Our job is a privilege. We are problem solvers, from design through to construction, what is there not to enjoy!
As we begin a new decade what do you think will be a focus for your industry over the next 5 years?
To continue with good quality sustainable design and construction, to build for the long term and the future.
TDDP Architects specialise in residential and retail design. Since starting TDDP in 1996 Victoria has built up a team of skilled architects who work with her to realise projects. She limits the number of jobs the studio takes in to enable her to maintain an intimate role in all of them, from design through to realisation.