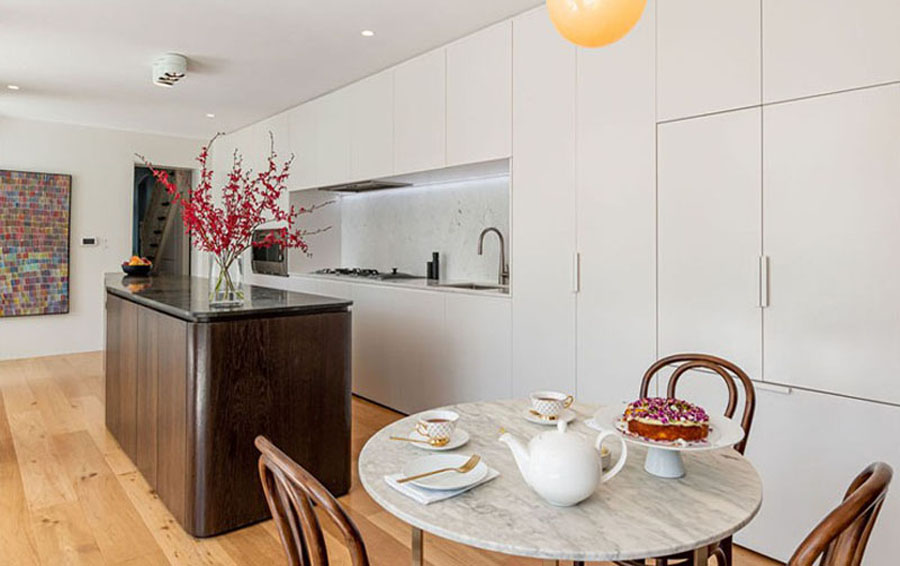 The outdoor space has also been transformed, incorporating a neutral palette with calm colour accents to ensure a relaxed ambience. The home has several pairs of French doors opening onto the sunny terrace and intimate garden where the subtle beauty and neutral tones of Sareen Stone's Tavira Alfresco Limestone tiles complement the natural oak floorboards inside. The pool area is just as stunning with ocean green pool tiles and sand like tones of Tavira Limestone providing a sub-tropical oasis.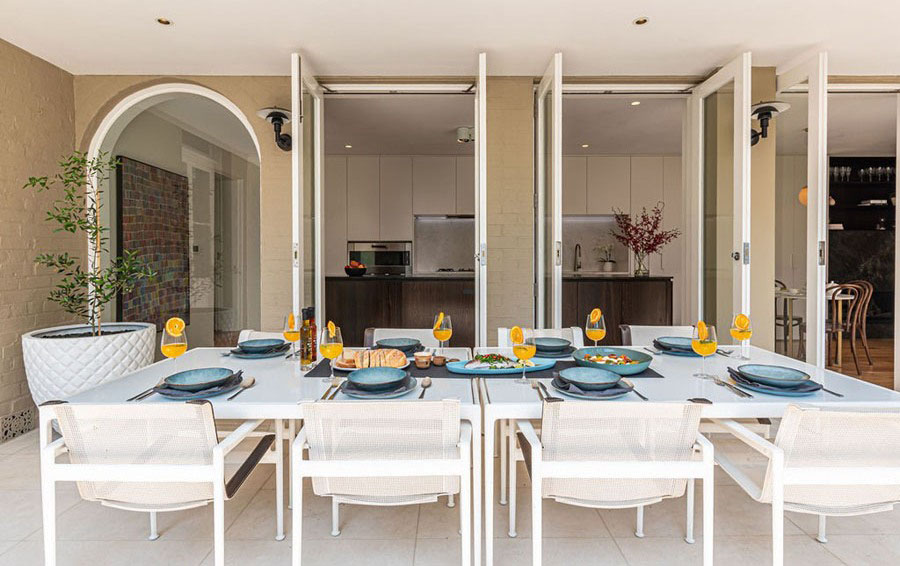 Tavira Alfresco Limestone is a lightly coloured limestone with an elegant yet relaxed ambience echoing the tones of sand on the beach. A brilliant choice for any outdoor area be it for entertaining, external walkways and pool surrounds, due to its beauty and lightly textured finish ensuring it works perfectly for both covered and uncovered outdoor spaces. Tavira Limestone is also available in a honed finish allowing for a seamless flow from indoors to out when combined with Tavira Alfresco.
Enhancing the charm and tradition of the origins of this home, Sareen Stone's Charcoal Grey Granite Cobblestones provide a beautiful welcome statement as you enter the property. Aside from charm and beauty, these cobbles also offer low maintenance and lasting durability with a non-slip flamed finish perfect for high traffic areas such as driveways, pathways and alfresco areas, in either residential or commercial environments.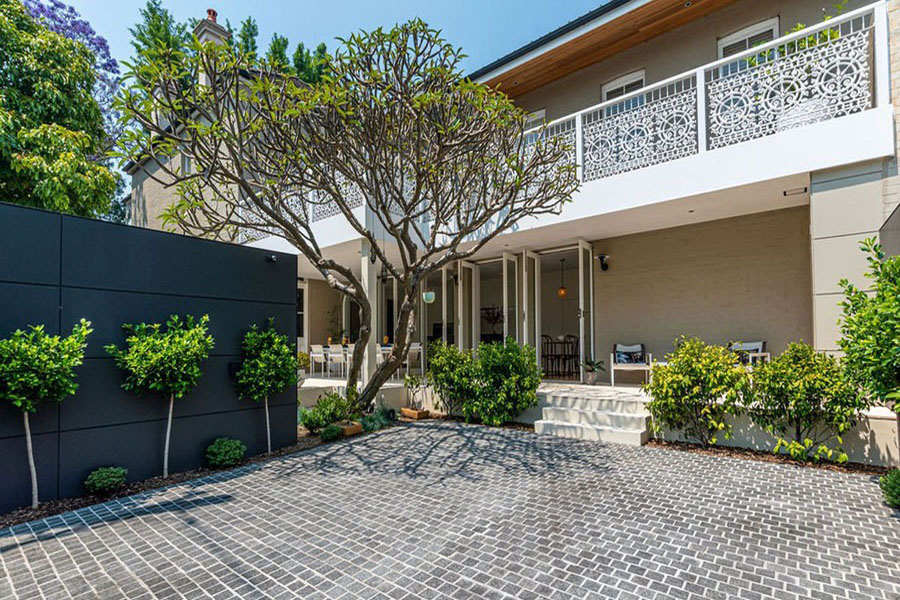 Gardner Design is a boutique design studio based in Sydney that wants to change the way you view your home. Their aim is to create a design platform that inspires innovative, functional, and personalised design, which is both accessible to homeowners while achieving a high level of beauty, sustainability, and long-lasting quality.