Sareen Stone was proud to supply natural stone for the project. Sandstone pavers and tiles, granite cobblestones and Cotswold wall cladding all contribute to the quality finishes of this home.
The feature wall poolside is clad in the Cotswold stone cladding. Cotswold provides a European dry stack stone appearance where random pieces of stone ensure a unique aesthetic.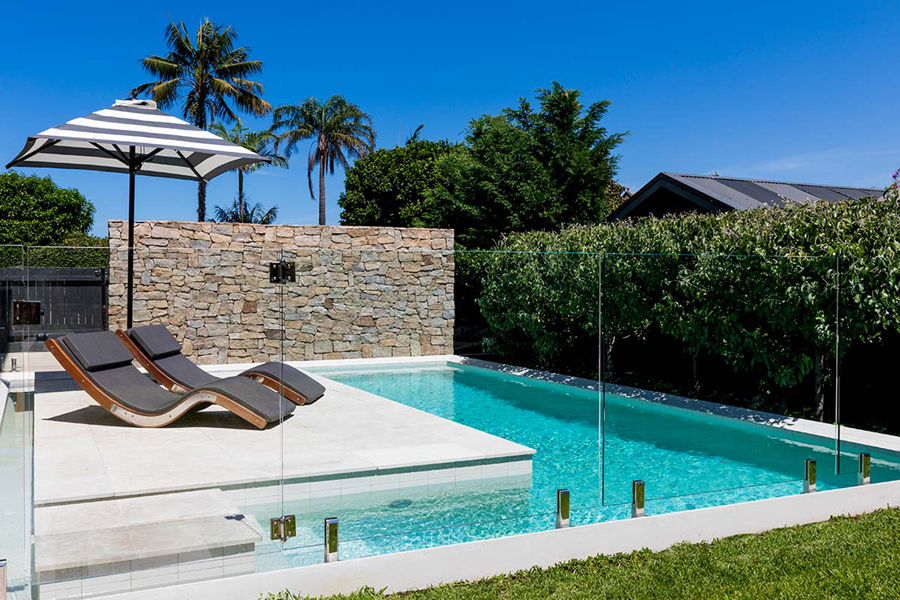 As a backdrop to the outdoor dining space, this Cotswold wall gives privacy and provides interest above the low planting.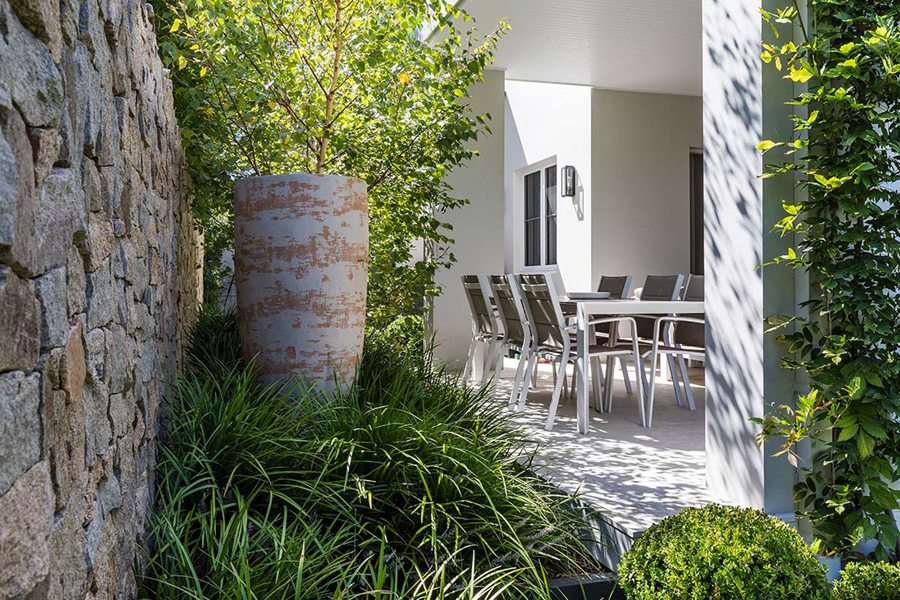 Himalayan Alfresco Sandstone
Custom-sized Himalayan Alfresco Sandstone pavers were used as stepping stones along the avenue of Viburnum under planted with Canary Island Ivy. Himalayan Sandstone calibrated tiles with an anti-slip finish were used around the pool.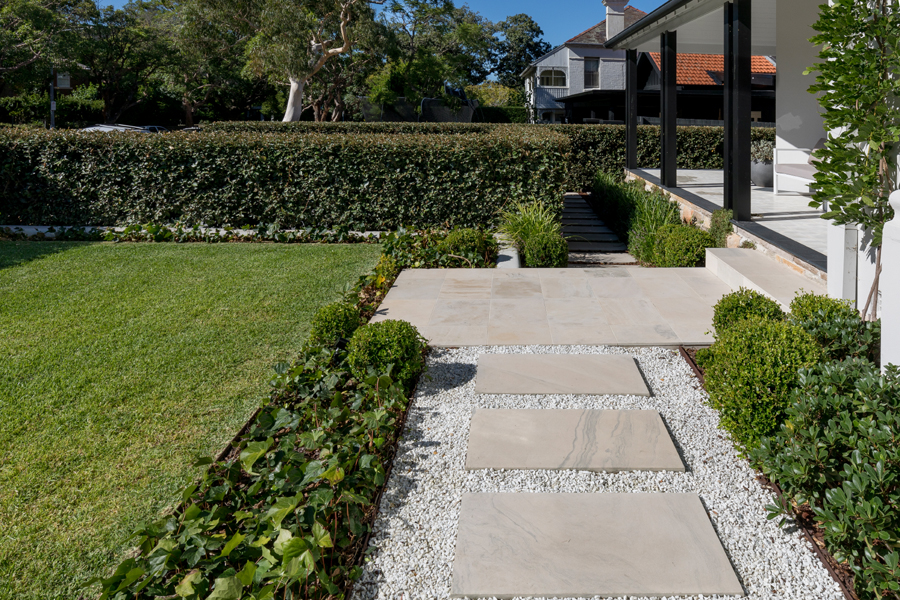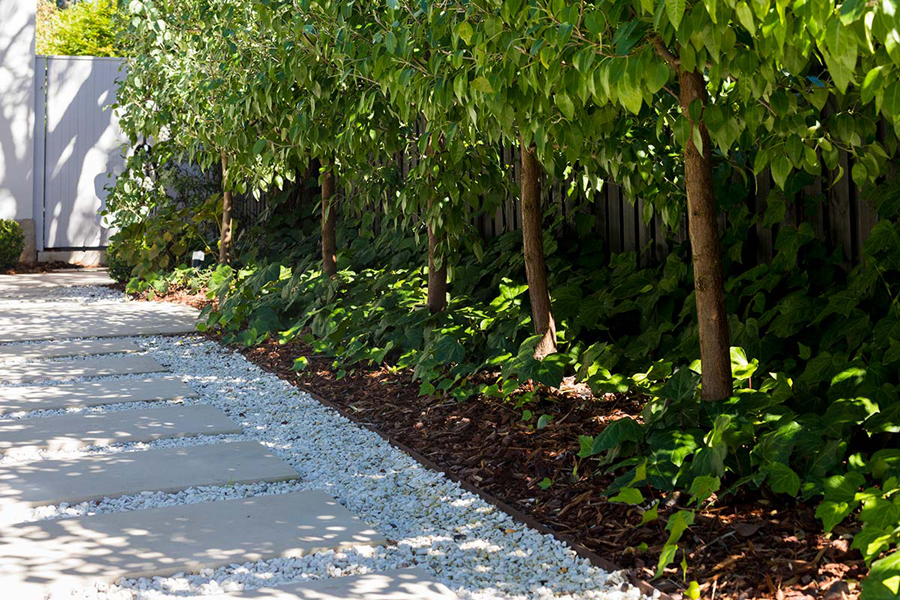 Charcoal Grey Granite
For kerb appeal Charcoal Grey Granite flamed cobblestones were selected. It really is hard to go past these cobbles – they're easy to install and maintain, and make a smart first impression.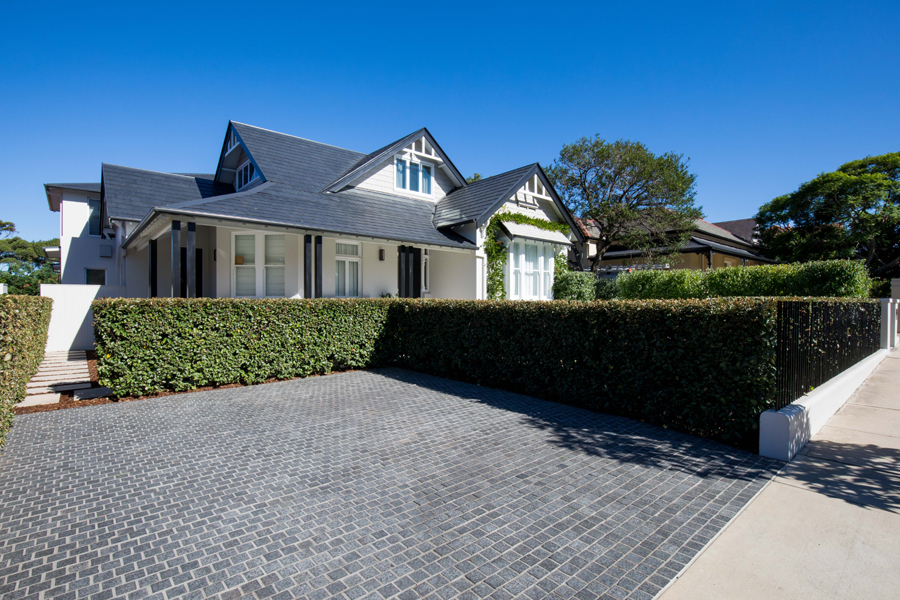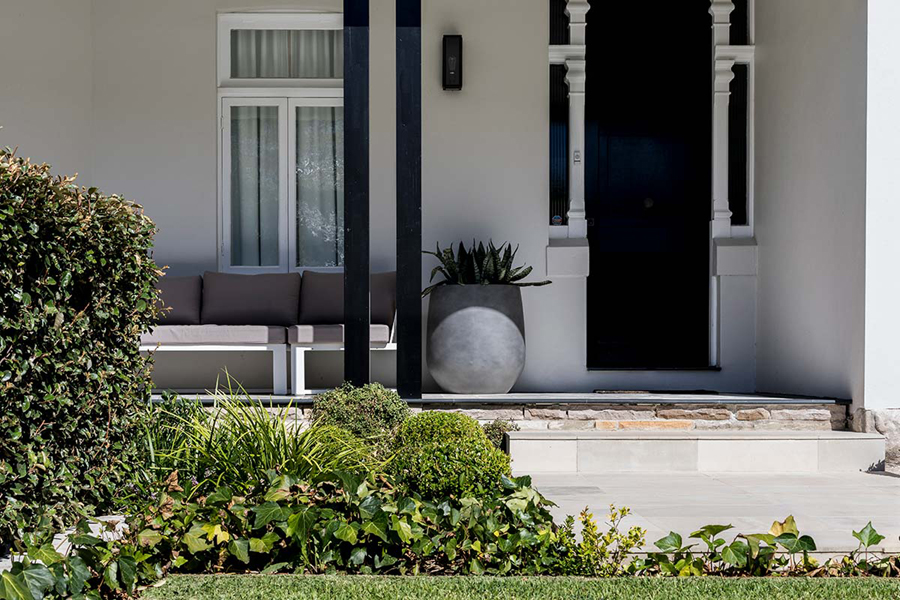 Pool: Freestyle Pools
www.freestylepools.net.au
02 9875 1122
Plants: Alpine Nurseries
www.alpinenurseries.com.au