Natural stone continues to evolve offering the industry new technology, new finishes and new products and this was evident at the Xiamen Stone Fair in China earlier this month. With exhibitors from across the globe, there was much to see and take on board.
Lots of new and interesting finishes on popular stones to add some extra wow factor. One example we saw was a feature wall where the stone was presented in a scratched finish to complement the same stone as a floor tile.
What Was the Standout?
The popularity of travertine in Australia may reach new heights with new colours becoming available in new regions. New colours on show included a soft grey with no movement and a beige vein-cut with almost no holes. We were pleased to see that these new products displayed extremely consistent colouring, not typical of travertine and give a more contemporary edge. Sub-standard material with large holes, poor structure and lots of colour inconsistency continues to be available in the Australian market.
What's New?
In 2018 it was all about large formats. In contrast, this year there was a lot of interest in using smaller brick-sized pavers predominantly in a tumbled finish. The pavers were either one product or a blend of several different products.
There was also a larger range of exterior granites on the show and a focus on the transition from indoor to out with many displays providing the same stone in a range of finishes.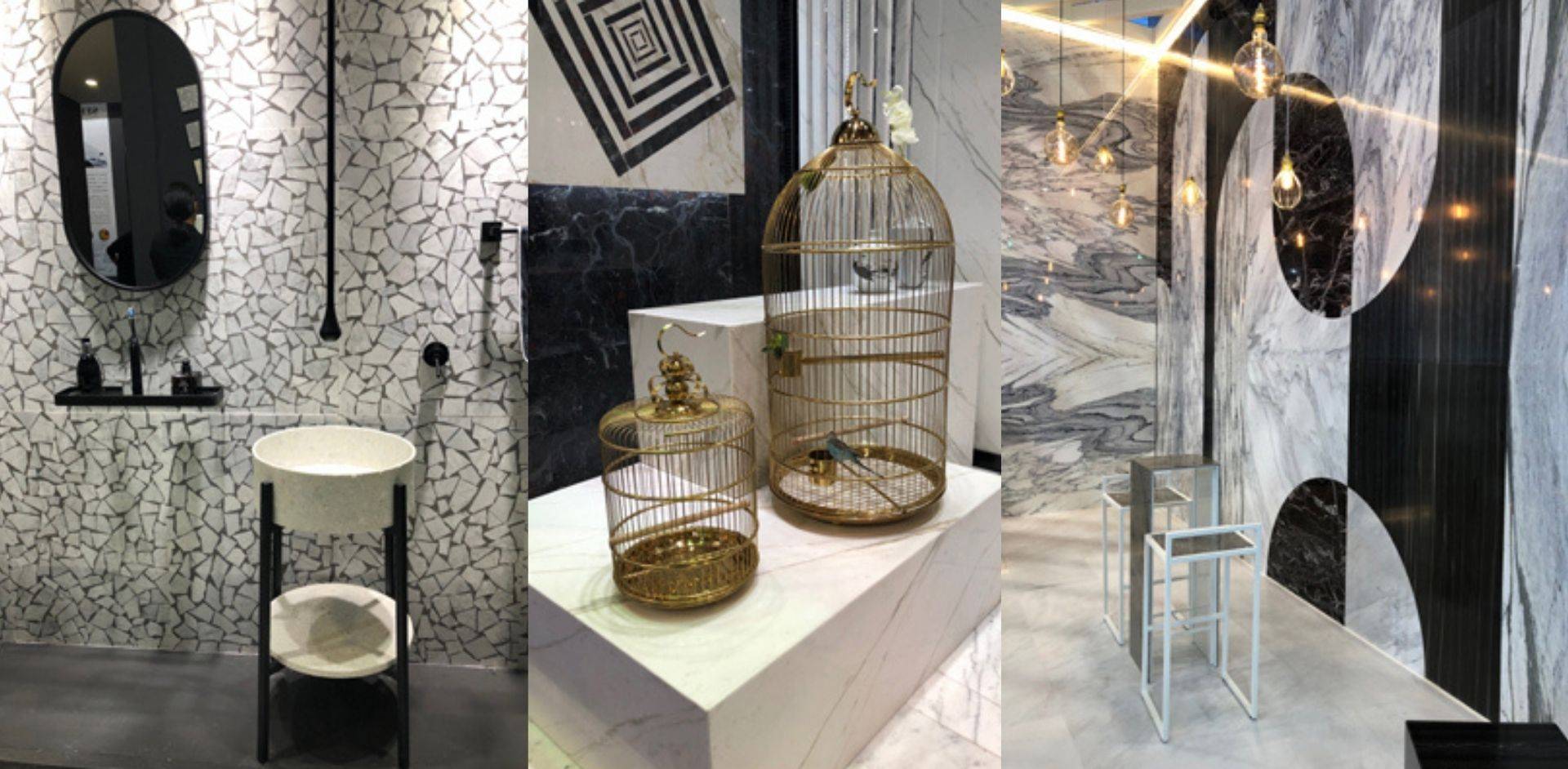 What took our eye?
We boxed up some beautiful samples and just like a tempting box of chocolates, it's hard to choose what to try first. A beautiful sandblasted travertine in a subtle, muted grey perfect for outdoor living or a grey loose stone cladding. Or maybe some of the new tones in vein cut travertine that got our attention and then there's the grey limestone and the new look granites….we loved it all so watch this space.
We also caught up with just about all of our suppliers and discussed new stones, new formats and the custom stone they have available. If you have a specific requirement for your next project or can't find exactly what you're looking for, let's chat about it.