Sareen Stone's natural stone alfresco range is lightly textured yet soft to walk and will always be cool in the hot Australian summer. The Alfresco range offers greater slip resistance especially important in high traffic areas either covered or uncovered.
The Alfresco Range
Crema Vialle Alfresco Limestone
Crema Vialle Alfresco Limestone is a warm ivory colour, rich in texture for both beauty and excellent slip resistance. This unique stone offers timeless appeal and will suit most designs. This limestone is ideal for outdoor living areas such as decks, balconies, swimming pools and surrounds.  Crema Vialle Alfresco Limestone is available in a larger format tile.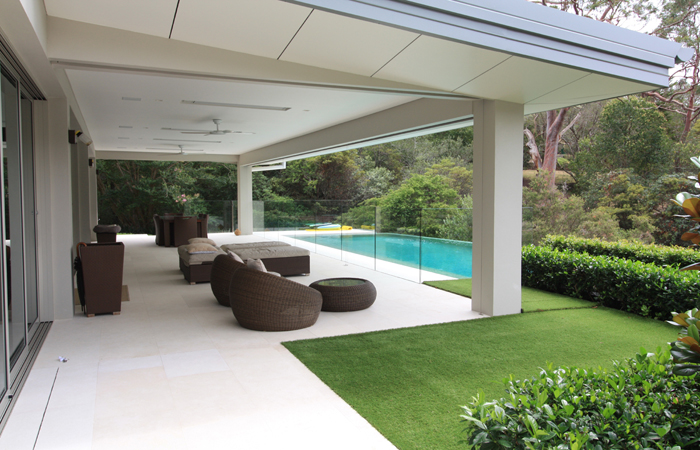 Lavarosa Alfresco Limestone
Lavarosa Alfresco Limestone offers a smooth surface and creates a uniform tone and a contemporary appearance. It is made up of warm tones and is imported from Egypt. Incredibly versatile and hard-wearing it's a great choice for both residential and commercial environments, specifically in high-traffic living and outdoor entertainment areas and pools.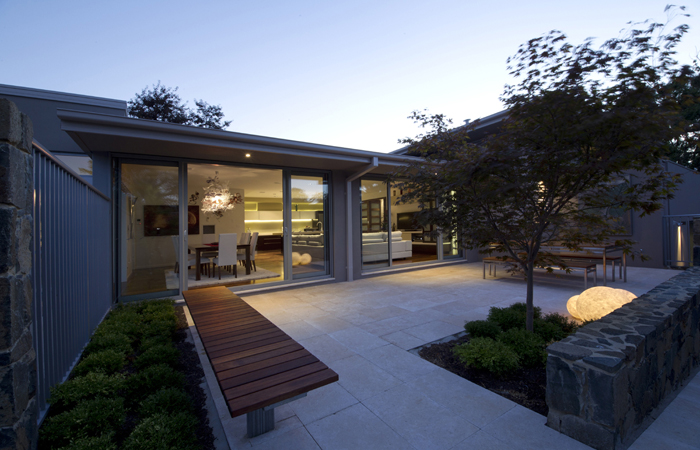 Tavira Alfresco Limestone
Tavira Alfresco Limestone is a lightly coloured limestone with an elegant yet relaxed ambience echoing the sand on the beach. Tavira Alfresco is a brilliant choice for any outdoor area be it for entertaining, external walkways and pool surround. This beautiful limestone has a lightly textured finish ensuring it works perfectly for both covered and uncovered outdoor spaces. Tavira Alfresco Limestone is available in a larger format tile.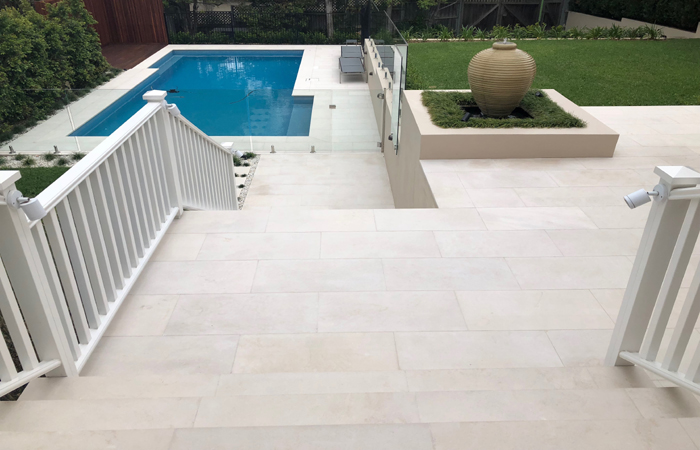 Cathedral Alfresco Limestone
Cathedral Alfresco Limestone is an extremely versatile, large format stone, providing excellent slip resistance. Reminiscent of European cathedral floors, this 'aged' limestone gives an expansive, classic and ageless look.  Cathedral is extremely durable making it suitable for residential and commercial design projects alike.  Cathedral Alfresco Limestone is available in a larger format tile.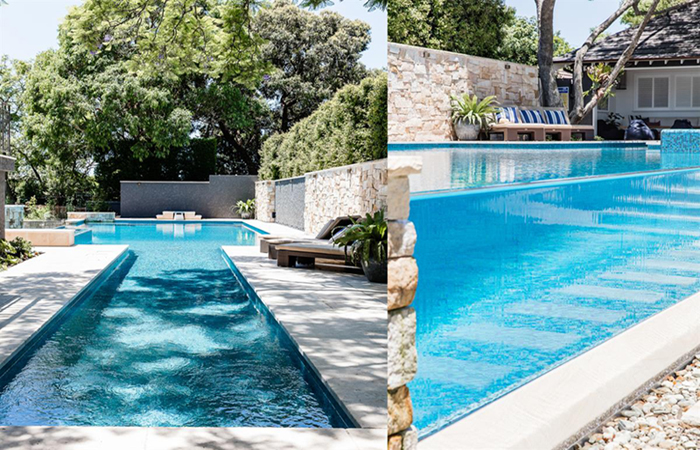 Silhouette Alfresco Granite
Silhouette Alfresco Granite has a lighter, more consistent grey tone, unlike the more speckled look, typical of most granite.  It offers a neutral palette to complement either a contemporary or traditional design style.  Whilst Silhouette Alfresco Granite is smoother than the flamed finish it has a slip rating of P5 – providing excellent slip resistance when used outdoors. As with all granites, it is extremely durable and low maintenance making it a perfect choice for high-traffic areas.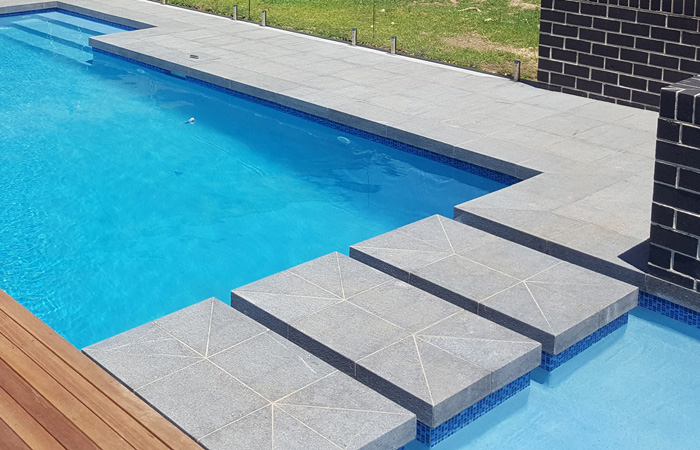 Project: Fluid Design
Himalayan Alfresco Sandstone
Himalayan Alfresco Sandstone is a popular stone suitable for all types of exterior projects. It stands apart from most Himalayan available in the marketplace as it is calibrated providing consistent thickness and limited colour variation. Sareen Stone's 3-part Anti-Slip finish is manufactured using a unique process that achieves a finish perfect for outdoor areas including swimming pool surrounds. In addition to the anti-slip properties, it also gives the stone a neutral colouring compared to the warmer look of the natural finish.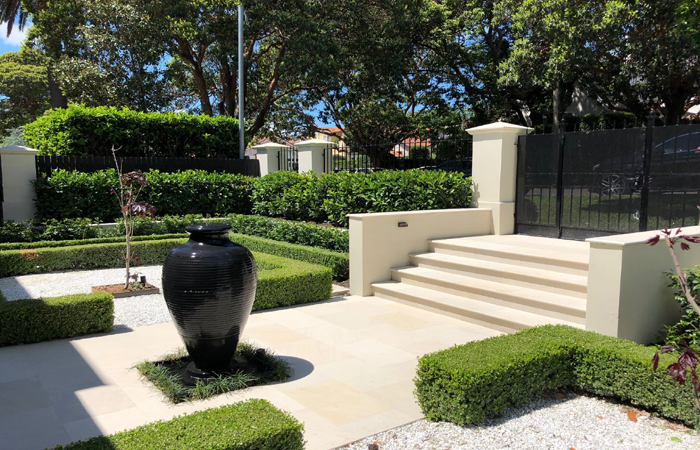 Compare the Alfresco Range
| | | | | | | | |
| --- | --- | --- | --- | --- | --- | --- | --- |
| | Tile | Large Format Tile | Paver | Slip Rating | Pool Coping & Step Tread | Pool Coping Drop-Down | Integrated Skimmer Lid |
| Crema Valle Limestone | Y | | Y | Y | Y | Y | Y |
| Lavarosa Limestone | Y | | Y | Y | Y | | Y |
| Tavira Limestone | Y | Yes | | Y | Y | | Y |
| Cathedral Limestone | Y | Yes | | Y | Y | | Y |
| Himalayan Sandstone | Y | | Y | Y | Y | | Y |
| Silhouette Granite | Y | | Y | Y | Y | Y | Y |