Inevitably spills will happen so remember time is of the essence when it comes to cleaning & protecting your stone. However, that doesn't mean you shouldn't be able to enjoy your beautiful stone for years to come.
We offer some advice on how to maintain your stone in these common areas:

Benchtops & Vanities
It is best to use a neutral pH-balanced cleaner on stone surfaces on a regular basis. Such cleaners, specially formulated for stone, will not harm or etch your stone and are able to be used every day.
These cleaners will help avoid any build up of residue from cooking and regular spills from food and drinks, cosmetics or hair products. Culprits include mouthwash, toothpaste, hairspray & perfume. Many everyday foods and drinks contain acids, think sauces, salad dressing, juice, tea and coffee. If not cleaned properly these all have the ability to etch or dull the surface of your stone.
Useful Products:  Daily Stone & Tile Benchtop Cleaner, Daily Granite & Marble Daily Cleaner + Protector
Floor Surfaces
We recommend that you use a clean, non-treated, dry dust mop on your stone floors regularly to remove sand, dirt and grit. These abrasive particles are the enemy and more than capable of damaging your stone floor. Removing them frequently is half the battle. Wet mop the stone area with a cleaner formulated specifically for stone. Read the directions on the product carefully. As with all hard surfaces, to avoid slips or falls it is important to keep off the floor until completely dry.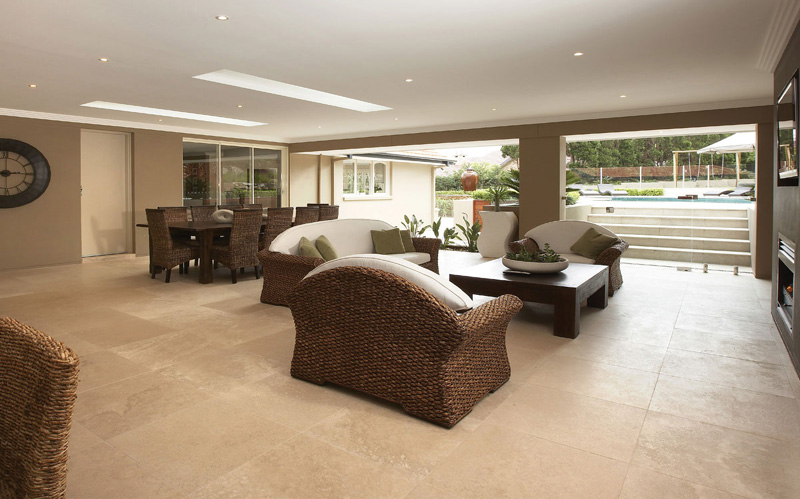 Useful Products: StoneTech Stone & Tile Cleaner, StoneTech Revitaliser Cleaner & Protector
Bathroom, Laundry and other wet areas
A build up of soap scum or hard water deposits can dull the appearance of your stone surfaces in wet areas such as bathrooms or laundries. The use of a neutral pH cleaner intermittently will help to reduce this build up. Regular mopping over the surface after each use can also assist to reduce the effect of soap scum and hard water deposits.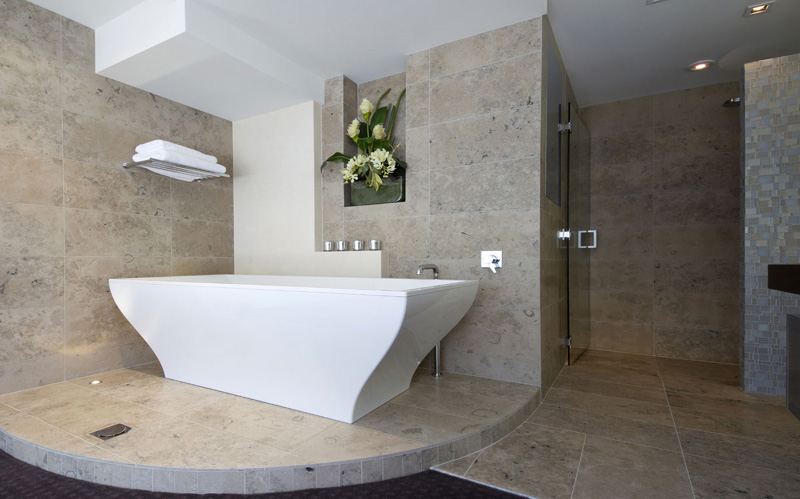 Useful Products: StoneTech Professional KlenzAll
Sareen Stone is proud to be the Australian Distributor of StoneTech Stone & Tile Care. Our knowledgeable Staff will be happy to assist you with any information you may need regards the StoneTech range. Contact us on 02 9666 9222 or email info@sareenstone.com.au