Outdoor Escape Landscaping lived up to its name and made this gorgeous garden an outdoor escape for their client in Sydney's north.
Sareen Stone's Himalayan Sandstone was chosen for the pool surrounds and two sets of stairs, one harmoniously leading from the pool to the cabana and the other set to the stunning garden, effectively showcasing the individuality and beauty of each piece of sandstone.
Matt Bandiera began Outdoor Escape Landscaping in 2012 with the aim to create personalised, sustainable and liveable 'Outdoor Escapes'. This project is a testament to this ethos and Matt and his team are extremely proud of the end result.
"We worked with our clients on this project, later to become known as 'The Dizzy Project', which first and foremost had an interesting and creative brief."
Inspired by our client's around-the-world travels, each section and element of the garden was to have a factor that resembled or reminded them of their favourite travel destinations. As a result, the garden has an eclectic mix of native and tropical, with all elements coming together to create a harmonious, warm and inviting family garden.
When you look around the garden at each element you continue to turn and circle round and round the garden, hence the nickname The 'Dizzy' Project", Matt said.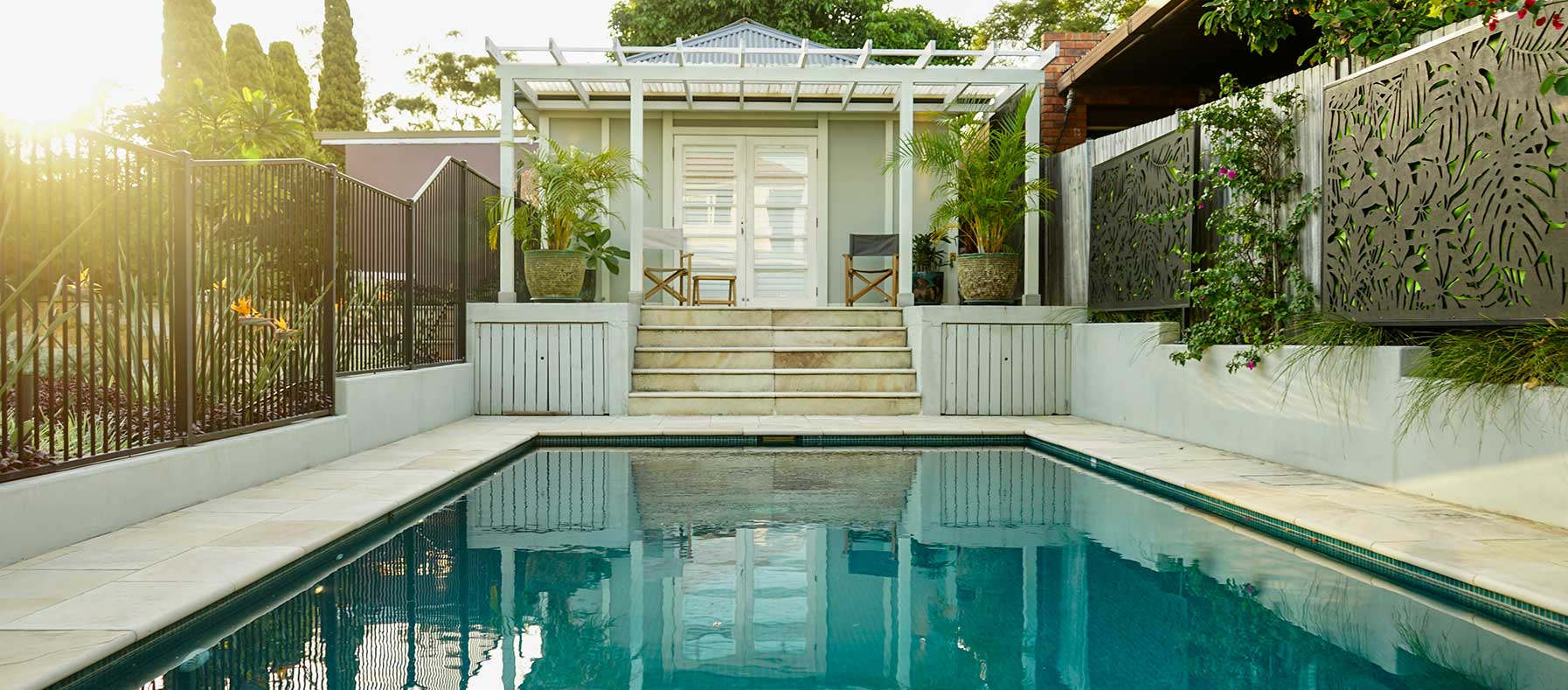 Offering specialised and unique landscape design, construction and maintenance services, Outdoor Escape Landscaping develops bespoke gardens that fit in with the client's lifestyle, needs and wants. From lighting to screening and everything in between, they focus on the finer details ensuring functionality and practicality sit synonymously with the beauty of the space.
Sareen Stone's Himalayan Sandstone is available in a natural or alfresco finish. Both provide a warm aesthetic that works perfectly in most design styles from contemporary to traditional. Himalayan Sandstone Natural comes in a range of sizes and formats from paver to tile, ledge tile, pool coping and step tread.