Spicers Sangoma Retreat has had a makeover courtesy of the Retreat's original architect, Barbara Tarnawski of BT Architects in collaboration with the Spicer's design team.
For Barbara, ecologically sustainable design underpins her work ensuring clients receive long term comfort combined with financial benefits. At Sangoma Retreat it was very important to maintain the low impact, eco-certification of this intimate and romantic escape.
The layout is simple and flexible, providing a selection of indoor and outdoor spaces that easily combine in response to the seasons and their use. The retreat has been designed with environmentally sustainable design principles that utilise solar power, hydronic floor heating, recyclable materials and a passive solar design.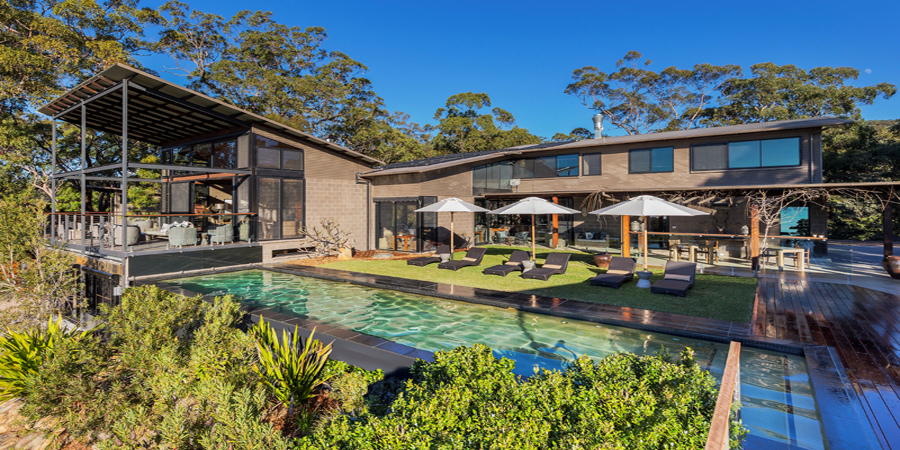 The outdoors also saw a revamp orchestrated by Angela Maroney, Landscape Architect and Managing Director of Urban and Rural Design by designing a Masterplan for the whole site. The retreat is surrounded by nature and offers a natural serenity. Starting at the front entry with unique sandstone artwork and encompassing the existing and new suites, the natural bushland setting was brought to life throughout the site.
Angela worked her magic bringing out the very best of the natural bushland setting which also encompasses a flowing creek bed and native palm garden as the showpieces to the entry reception area. She incorporated a rock garden, upgraded the pool area and surrounds and built brand new vegetable beds for use by the chefs. All outdoor spaces have been designed to respect and reflect the native setting which is the essence of Sangoma.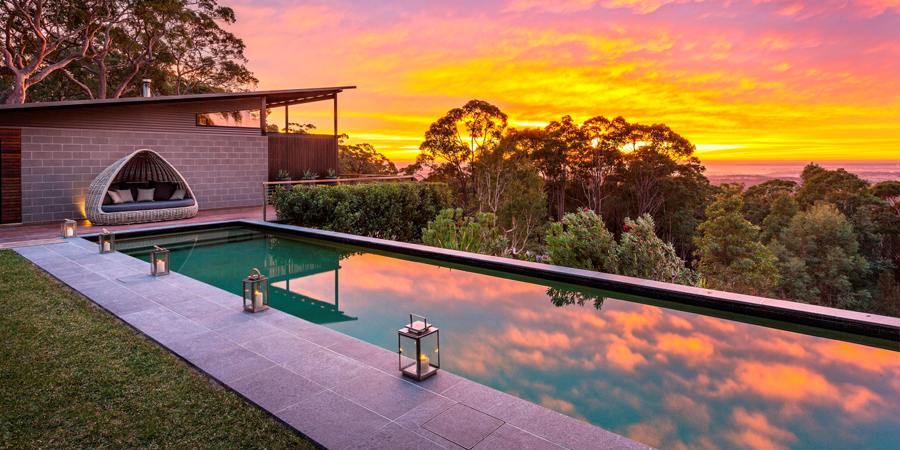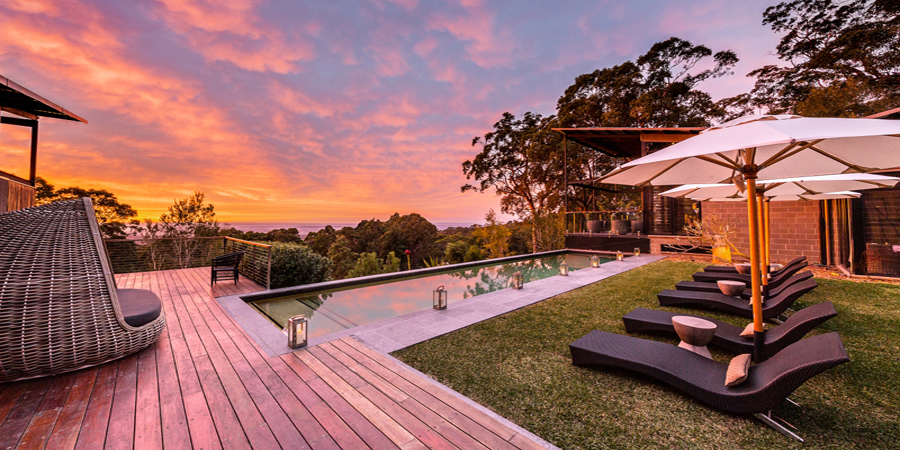 Angela chose Sareen Stone's Charcoal Grey Granite flamed pavers which complement the beautiful alfresco and pool area and the stunning views across the valley.
For the entrance way to the Reception area, Sareen Stone's Porphyry 2 Colour Mix Light and Dark Grey Cobblestones were selected. Their durability, modern colouring and non-slip properties ensured they offered the top solution for this high traffic area. These cobblestones come on a mesh for easy installation and are available in a rectangular format in a flamed finish.

Sangoma is an African Zulu word that means 'healing'. The new look retreat with its stunning landscape and eco-friendly and intimate appeal will no doubt achieve this for its many guests, in spades.