Hillside Harvest at Borenore just 15km from the regional food capital of Orange, has just launched its Farm Store showcasing its own fresh produce as well as products from the region of the Central West of New South Wales. The Farm Store also shows off Sareen Stone's Charcoal Grey cobblestones setting the tone for some serious rustic charm.
Hillside Harvest's new Farm Store began life as a packing shed and then was a 'fruit & veg' shop. Today it has been completely refurbished. Now it oozes chic country style with its large timber crates, open shelving, corrugated iron cladding and dozens of cartons of fresh eggs stacked precariously high.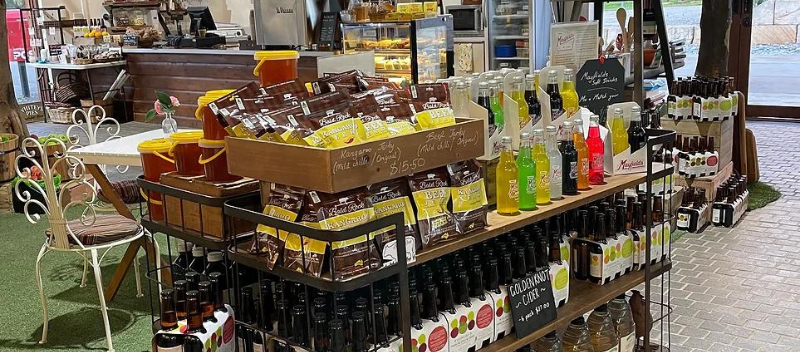 Visitors to the farm will receive a true country welcome and are encouraged to stroll through the rows of cherry, peach, apple or fig trees to pick their own produce depending what's in season. If time is short, you've worn heels or traipsing down through the orchard is simply not your style, you can pay a visit to the Store or grab a sumptuous treat from the new Cafe. You're sure to find that little something that will take your fancy and will be guaranteed to be fresh and flavoursome.
Open 7 days means constant foot traffic throughout the Farm Store. Being a working farm it also means there can be a little dirt and mud from time to time!
For the owners of Hillside, the Jones Family, choosing a flooring that could take the rough and tumble of farm life; sustain a busy store and popular cafe; be easily maintained and yet still offer a beautiful aesthetic with rustic country charm for their customers, was paramount. Sareen Stone's Charcoal Grey Granite cobblestones ticked all the boxes.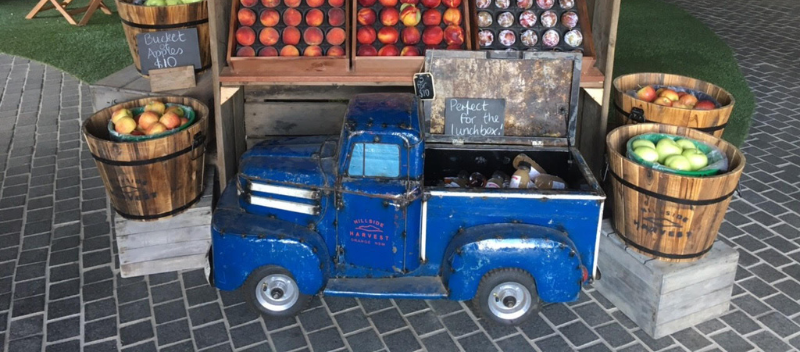 You can follow the seasonal happenings at Hillside Harvest on Facebook (@hillsideharvestorange) and Instagram (hillsideharvest) or visit their website for open times and upcoming events www.hillsideharvest.com.au F.O.O.D Week Festival 2017 in Orange is on from March 31 through to April 7.