As landscape designers, what are 3 really important things Landsberg Garden Design can bring to a garden?
Our skill, our knowledge and our care.
We bring years of experience and practice in working with spaces to make the very most of each garden. Critically, we create each garden specifically for the owners – it is our care for the people and their relationship with their garden that we work to nurture and create something unique and beautiful for.
Our driving focus is to transform, delight and heal;
The transformation is both of the physical garden but also of the lives of our clients through their gardens.
The delight is present in the design details that are unique to each client and in our planting plans which are textural and also detailed and aim to lift spaces and the spirit.
The healing is of both the land and the people that the gardens touch. We work to engage the healing properties of gardens to bring energy back into neglected spaces. Spending time in gardens, even just looking at gardens and nature, has measurable, positive affect on both our physical and mental health.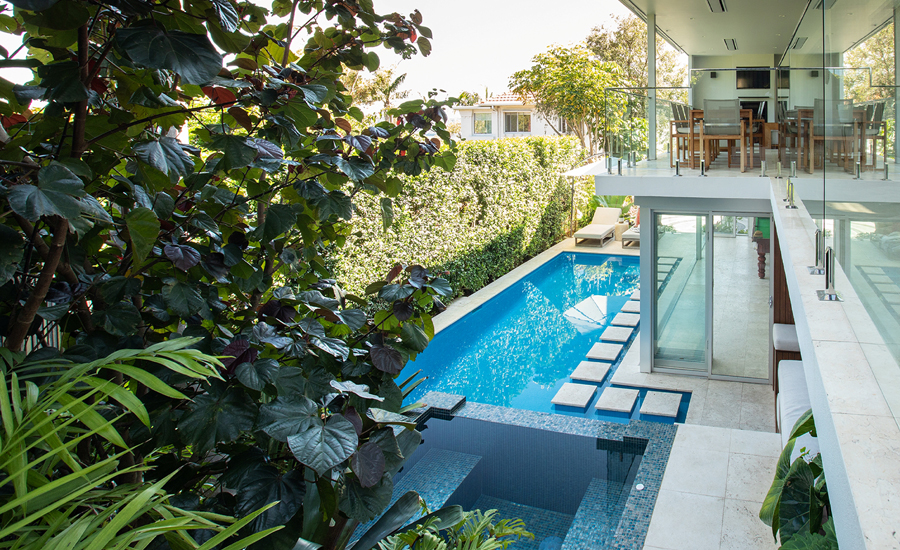 As a multi-award winning design practice what makes a garden a standout in your eyes?
The garden has to be beautiful and feel at ease. It's a multi-sensory thing – how does one feel when you walk into the garden? Does the garden bring you back to centre, breathe deeply and relax, or does the garden demand attention? Is the garden well-balanced with space and light? If the garden brings ease and the beauty draws you into it, it is a good garden.
If you take a scroll on the Landsberg Gardens website, you will see many varied expressions of what a garden can be. Rather that striving towards a Landsberg 'style', we actively approach each design as something completely new. We seek to understand and reveal the genius loci, the true spirit of the space, so that when it comes time to weave in our understanding of the client's needs, desires and interests, we can achieve something that is not only harmonious, but transformative, delightful and healing.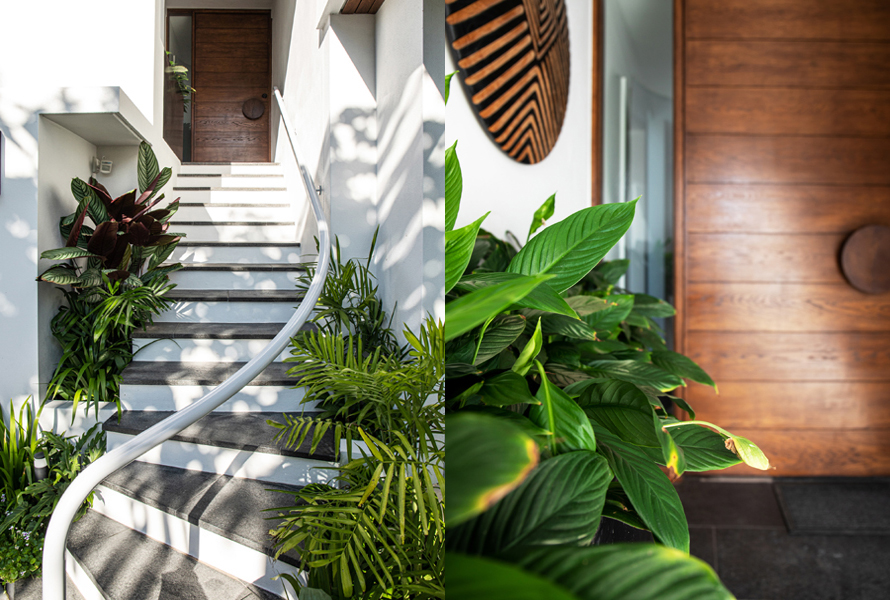 Your recent design for a home in Sydney's east included a circular cobblestone feature – what was the rationale behind this design element?
The site is complex with many angles and levels. At the circular cobblestone car court, we needed to cohere not only several spaces but also levels, each with their own strong relationships to other elements. The perfect circles of the cobbles allowed us to impose a strong focus and order to the space, bringing everything in, holding it together and allowing every staircase and pathway to radiate from the circle at whatever angle was needed. All elements facing the circle of house, fences, planting were held together by the circle.
The cobblestone circle is a car court with a long driveway leading to it and thus also a 'fast' area of movement. We used the clear, perfect circle with a central point to slow and stop this overly fast space and calm it.
How would you define the relationship between plantings and hard surfaces in garden design?
The hard materials need to work with the architecture of the house so that the relationship of house to garden is clear and harmonious. Having said that, the hard materials are used, as is the planting, to create particular mood and aesthetic – and to perform clear functions of pathway, terrace, walls. The plants and hard materials are chosen to work together to each enhance the other and together create a strong and particular environment. There are no rules about what materials are best with certain plants; each site is unique.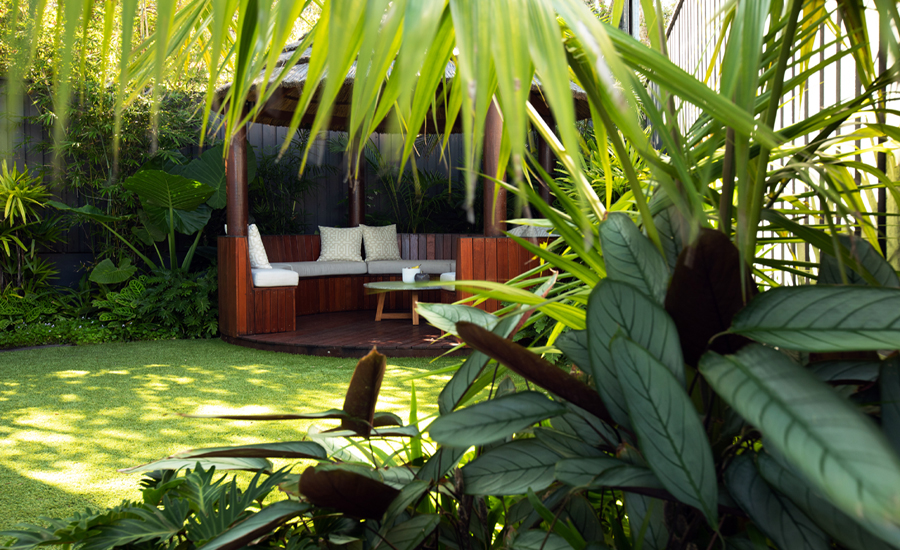 What are you looking forward to in the second half of 2020?
Making as many beautiful gardens to transform, delight and heal as possible!
Are there any new trends in landscape design that we should be looking out for?
We would prefer to look at developments in understanding which guide our design decisions rather than trends. At the moment, our understanding of the impact of climate change and environmental sustainability is growing daily and affecting our choices of both plant and material use.
Sareen Stone's Charcoal Grey Granite step treads and cobblestones were selected for this project.
Photography by Ashleigh Lane.