About TDDP Architects
TDDP architects, specialists in residential and retail design, understand that no two client's needs and aspirations are the same. This understanding enables them to successfully unpack and interpret each client's vision to create a version that breathes the client's own personality into that project.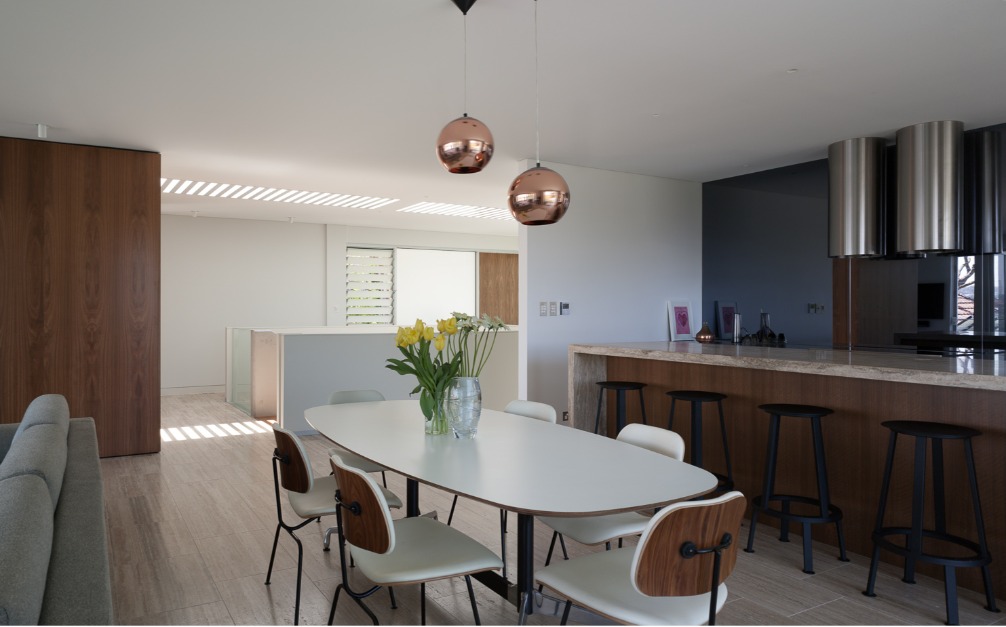 Transforming the Classic
The goal for this Mosman project was to renovate and transform an outdated '70s classic into a fresh contemporary space while keeping the existing canvas and avoiding replacing it with a new build.
The brief allowed TDDP Architects to work with the existing space as well as to introduce a new creative vision and aesthetic sensibility to that space.
The Materials Used
The use of organic materials such as timber and natural stone imparted a timeless design, style and relaxed atmosphere.
TDDP appreciated the warmth conveyed by the Striato Coliseum Vein Cut Travertine stone. Its highly visible stripes and mineral deposits make it an interesting design choice with soft natural colours which seem to reflect nature in movement whilst combining well with other materials.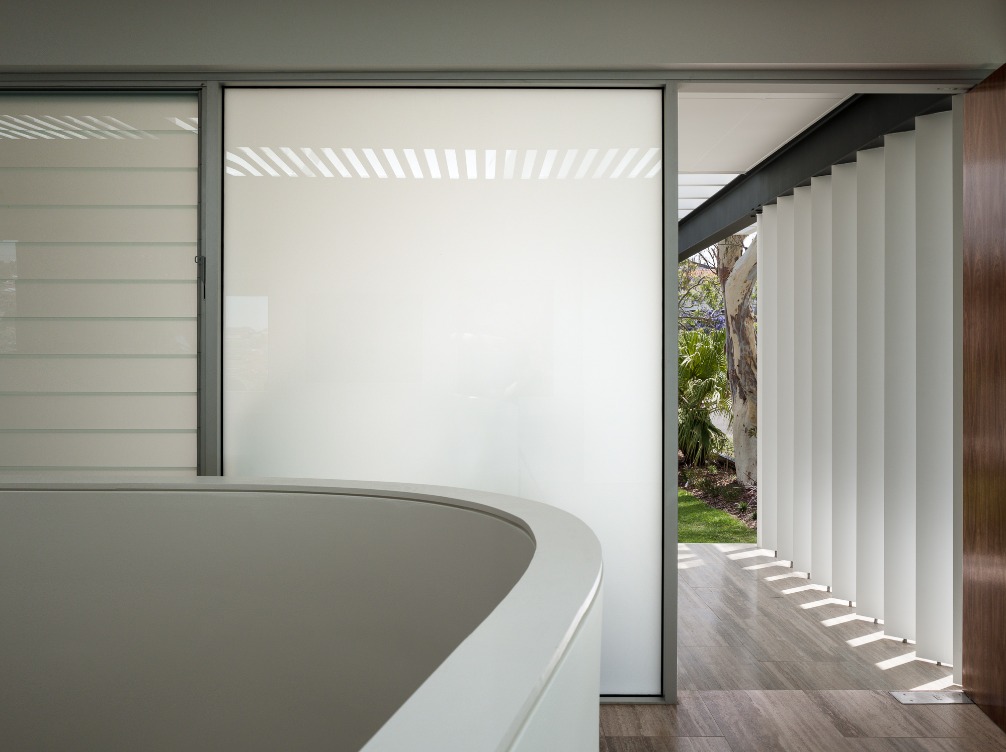 Connecting the Indoor and the Outdoor
Connecting the indoor and outdoor spaces was a crucial element that helped to recreate a modern design within the house.
A special selection of the filled and honed Travertine that was used in the living areas indoors was then also used in an unfilled version outdoors eliminating the divide between the two spaces and creating a consistent feel throughout.
To seamlessly connect the whole house, custom Coliseum Striato was used on the walls and the floors in the bathroom.
Focus On Sustainability
TDDP Architects sustainability brief included the use of louvred windows for passive cooling and ventilation, strategically located skylights and windows to minimise artificial lighting as well as tweaking and increasing overhangs to improve thermal performance.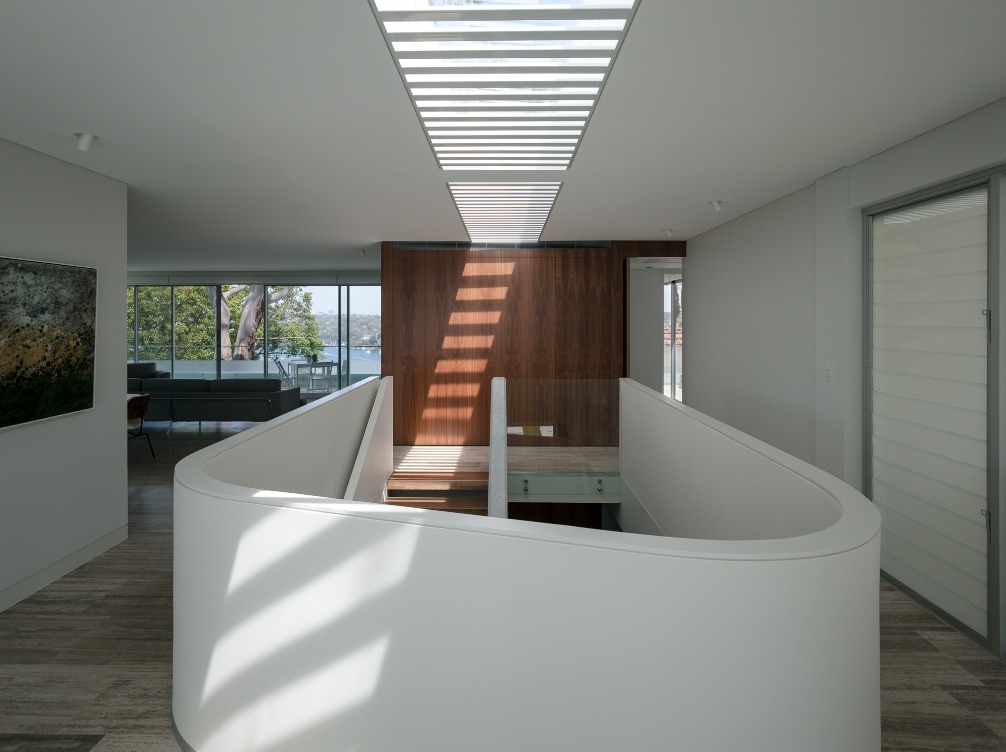 Stairs As the Central Piece
As Innovative concepts introduced to this home is the staircase which, rather than just being a rigid functional element acts as a piece of art.
The concrete sculptural wall with a hanging cantilevered staircase looks like a ribbon floating through the entrance space and adds dynamism as well as connecting the living areas.
The designers utilised the combination of different materials here too and combined the concrete spine with brush box timber treads and the same Italian vein-cut travertine that was used throughout the rest of the project.
The end result? A contemporary, stylish, and innovative design created on the canvas of a classic 70's residence.