Can you tell us a little about Zias Building design?
We are a Building Design and Interior Design business located on the beautiful Central Coast. As a husband and wife team, we really collaborate well and bring together a wealth of experience and our unique design styles. Michael is all about construction and great spacial planning. I'm all about conceptual design, aesthetics and creativity. Our passion for this industry really shows through in every house we design. We absolutely love our work and spend many hours developing and fine-tuning every project so that each home is unique and a one-off.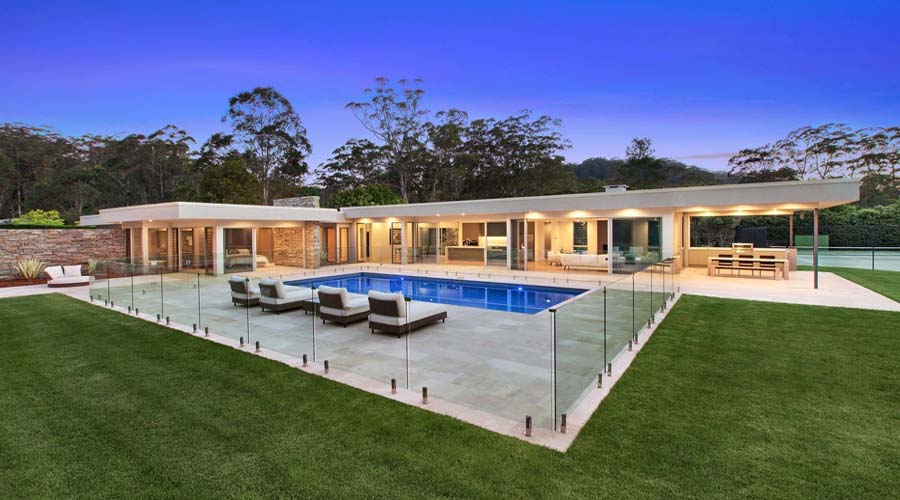 Image credit: design by zias building design
Beth, you studied for your Advance Diploma of Interior Design at Enmore College in 2012. Michael has been in the construction industry for 25 years. From then to now, what major changes have you noticed in the world of design?
Fortunately, we have seen a big shift away from the "McMansions" of the '90s with 3 or 4 living rooms and enormous bedrooms. I think people today are more conscious of how they spend their time and wasting a weekend cleaning room that isn't used just doesn't make sense. Open-plan living and spaces doubling up have become more practical. A home office can also double as a guest bedroom and 1 living room if it's well-proportioned can be enough when combined with an outdoor living space. The other major change is the use of sculleries or butler pantries – they are now essential in almost every house we design – great storage and mess hidden away. We are also now very passionate about green design and really love working with like-minded people that are keen to work with sustainable materials as well as thinking about ways to ensure the house works well in both summer and winter without needing to use artificial heating and cooling.
You and Michael get to work in some pretty gorgeous places along the coast, does location influence your designs?
Absolutely. We have worked in some spectacular places and this is always a consideration of our designs. Amazing views across a private 2-acre block surrounded by perfectly pruned hedges at Matcham allowed the design to be almost a glass box. Completely private and pristine. Another home we designed at Terrigal was built between two houses on a small block down a battleaxe block so the interior of the house really became a focal point around a central courtyard and felt like you had stepped into your own private oasis. Each location dictates a unique one-off design.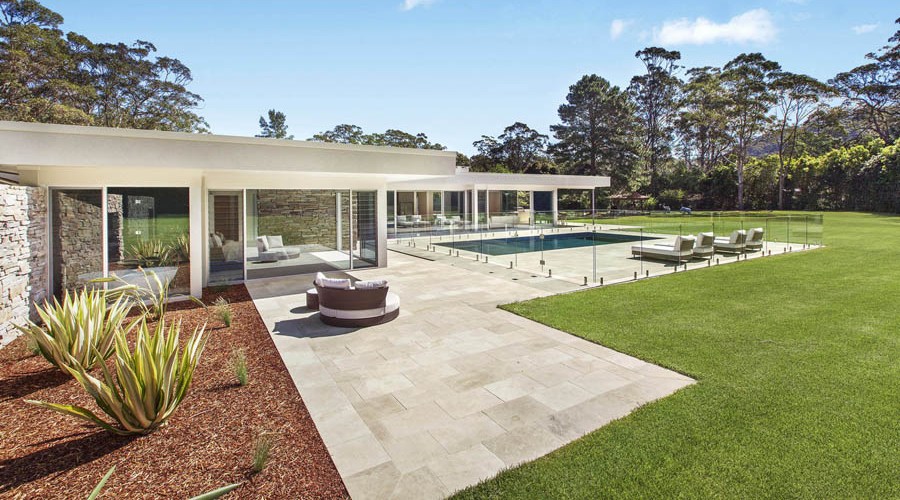 Image credit: design by zias building design
You recently designed 'Matcham House' which reflects Mid-Century Modern style. What were the main style concepts from that period that you were able to incorporate into the home?
This is probably my favourite home which was very much a reflection of my love of mid-century modern design. The client had a very open brief and was happy to be guided by us which is always a dream project. Clean lines, open plan, pared back and attention to detailing is the fundamentals of mid-century design. Richard Neutra's Palm Springs homes and Philip Johnsons Glass House were Architects we looked at for inspiration.


Image credit: design by zias building design
Why do you think Classic Travertine Tumbled suits this style of home?
Stone is an integral design element of The Modernist Style and helps solidify the house onto the land. The Classic travertine is so important in adding warmth and being the foundation of this design. With so much glass and steel this house could have easily felt cold but adding stone with travertine, marble and stacked stone really adds warmth and textural quality.
What other materials do you like to use in your designs?
We often combine several materials such as blockwork or brick with lightweight cladding, stone, glass and steel. Primarily we like to work with natural materials but are always looking at new and innovative products, especially if they are sustainable.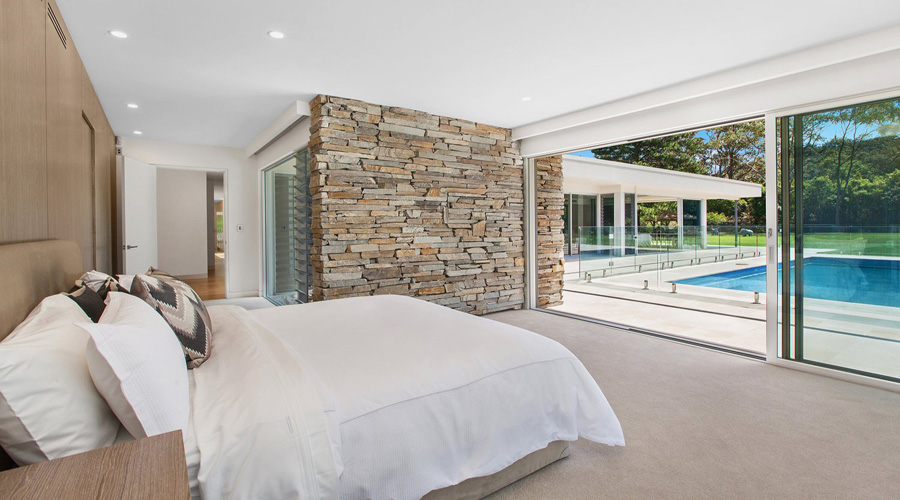 Image credit: design by zias building design
Is there any particular trend you can see evolving in 2018?
I'm excited to see the return of warm colours such as browns and emerald green which as far as I'm concerned never went out of fashion. I think the Scandinavian trend will slow down and all-white kitchens have had their day. Texture, warmth, large-scale floral wallpaper and natural materials will make a resurgence along with darker timbers and rich colours.