A sunken entertaining area achieves increased privacy and a retreat like feeling. Cleverly, the pool and spa, positioned along the back boundary, were raised to the level of the house. This not only adds further interest but allows for a visual connection between each distinctive space from the house.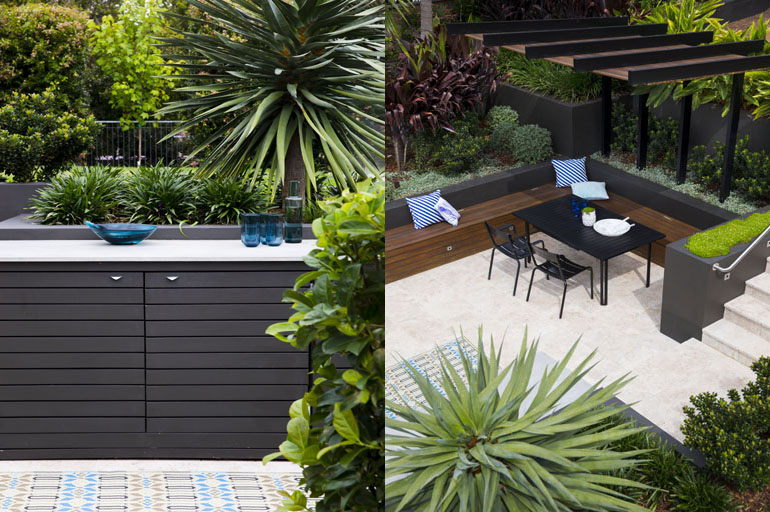 Classic Travertine tumbled
Incorporating Sareen Stone's Classic Travertine tumbled tile into the design allows the space to have a timeless appeal. This is a high quality stone with neutral colouring that will remain steadfast despite fashion trends over the coming years. The composition of the Classic Travertine tumbled will also ensure it is soft to walk on and will remain cool even in the hot summer months.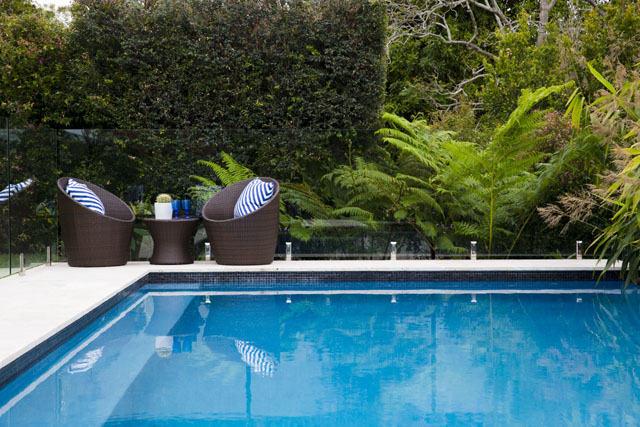 Landart Landscapes are an award-winning Landscape, Design and Construction business that offers its services, including ongoing maintenance and horticultural advice, to both residential and commercial properties.
For more visit www.landart.com.au/garden-and-pool-design/