When you consider the numbers from this international exhibition – 1650 companies from 53 countries and 67,000 specialist operators visiting from 146 countries, Marmomacc has every right to boast to be "…the centre of global trade in the natural stone sector."
Our Managing Director, Duncan Blyth was one of the many thousands of international visitors to Marmomacc in Verona in 2016. Whilst Marmomacc was another great exhibition showcasing all of the latest materials in the stone industry, the standout was the focus on all of the new grey tones available particularly in marble and limestone.
We're excited at Sareen Stone because we've got plans for some new and exciting materials to be added to our existing range in 2017.
Below are just a sample of the exciting & creative displays from Marmomacc 2016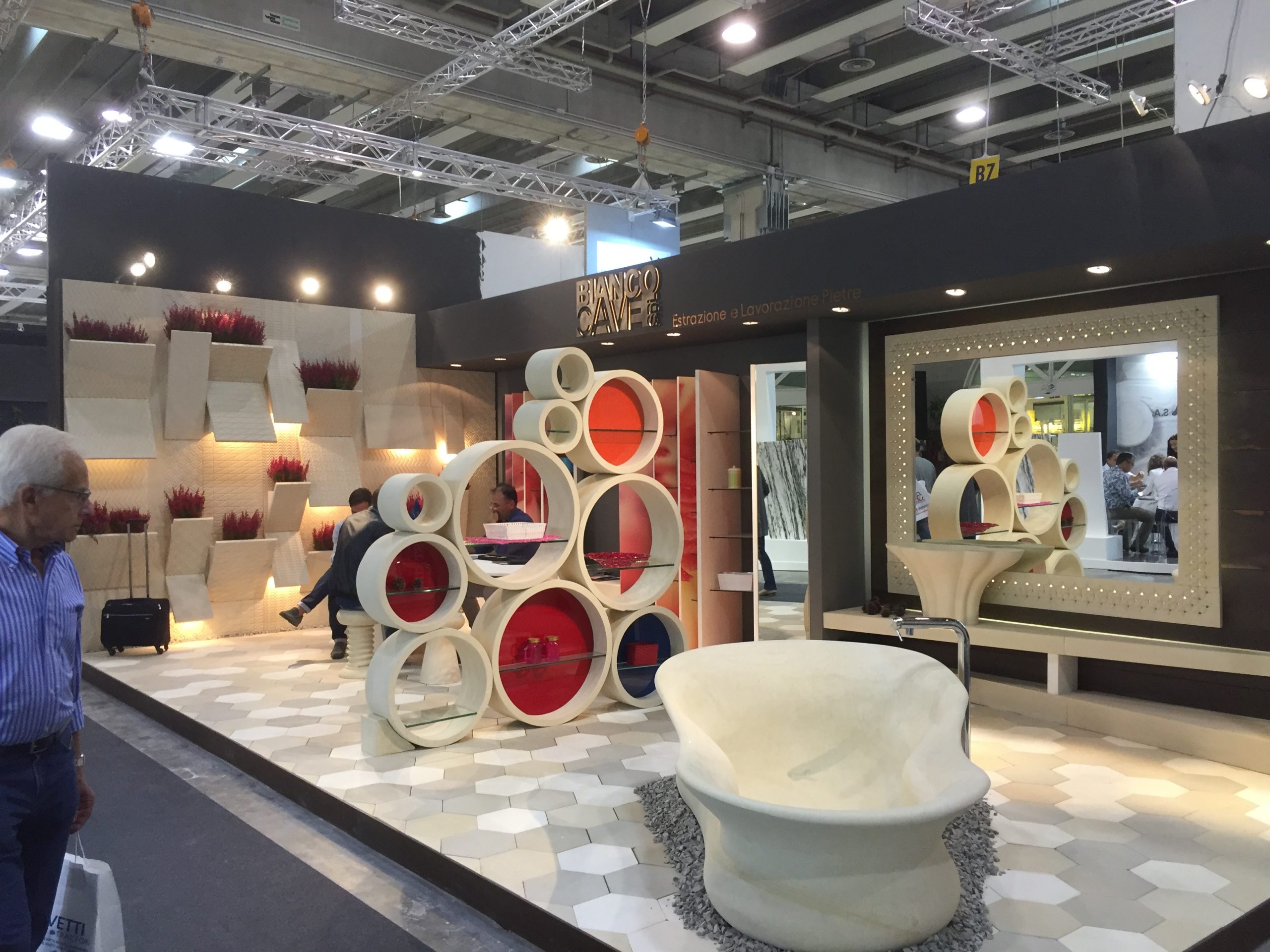 Grey tones were definitely the theme throughout the show. What you can do with STONE is not limited by your imagination (only your pocket)!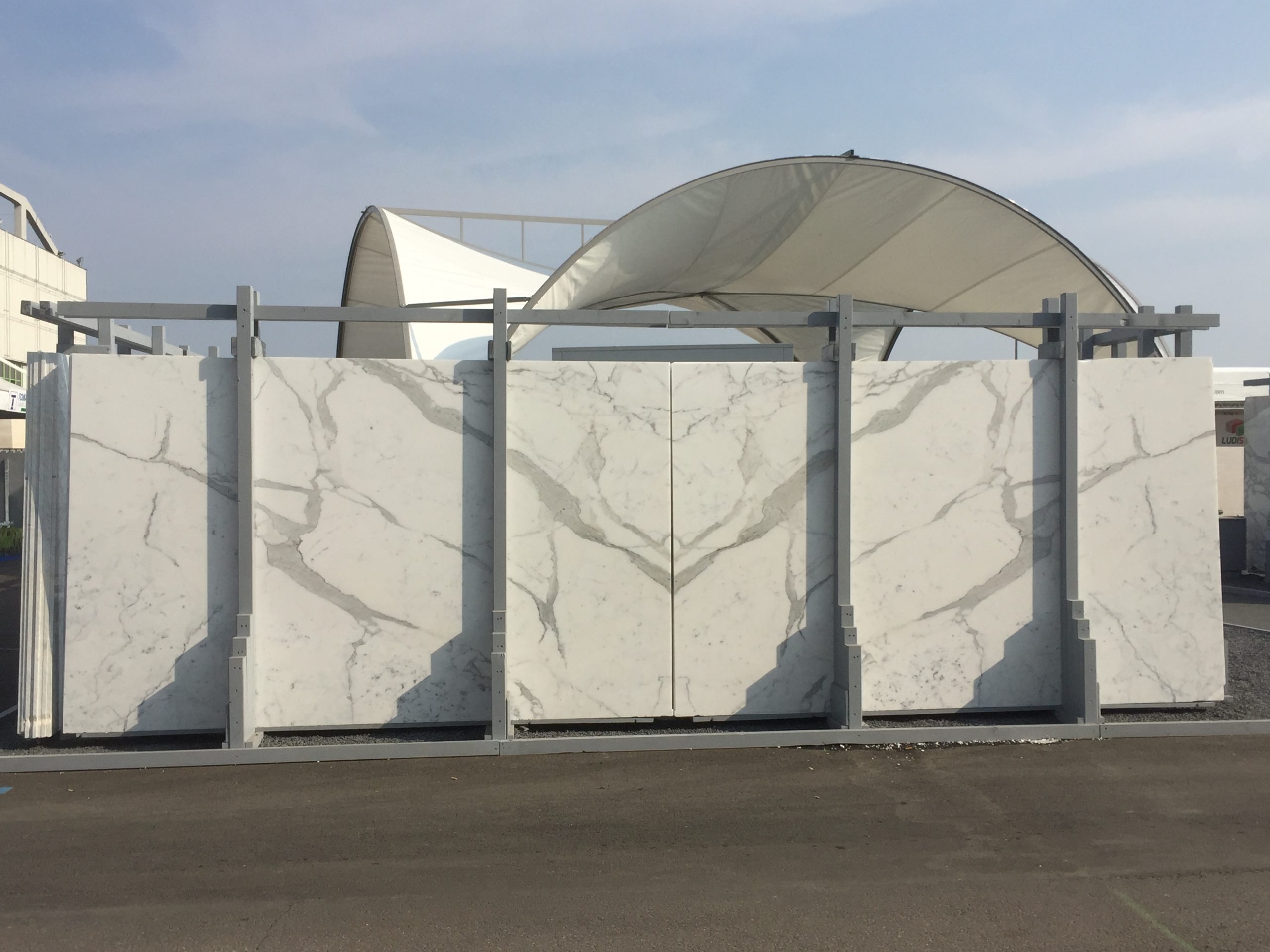 Absolute PERFECTION – book matched Calacutta Marble Slabs
Inspired? Watch this space for new additions to our range at Sareen Stone. You can contact our experienced and knowledgeable Staff with any questions you may have about natural stone on 02 9666 9222 or email us at info@sareenstone.com.au