What is Limestone?
Limestone is a sedimentary rock composed mainly of the remains of marine organisms such as molluscs, coral and skeletons deposited on the seabed. Over the years this sediment was compressed to form solid rock. It has a high concentration of calcium carbonate crystals. Limestones vary greatly in porosity.
Limestone is created through sedimentation, where sediment layers build up over time and are compacted and cemented into rock.
Because of its high calcium content, limestone is usually light in colour, although many variations exist.
Where is Limestone Quarried?
Limestone is quarried in various locations worldwide, including the United States, Mexico, India, Turkey, Spain, and Italy. It is also quarried in China, Greece, and Egypt.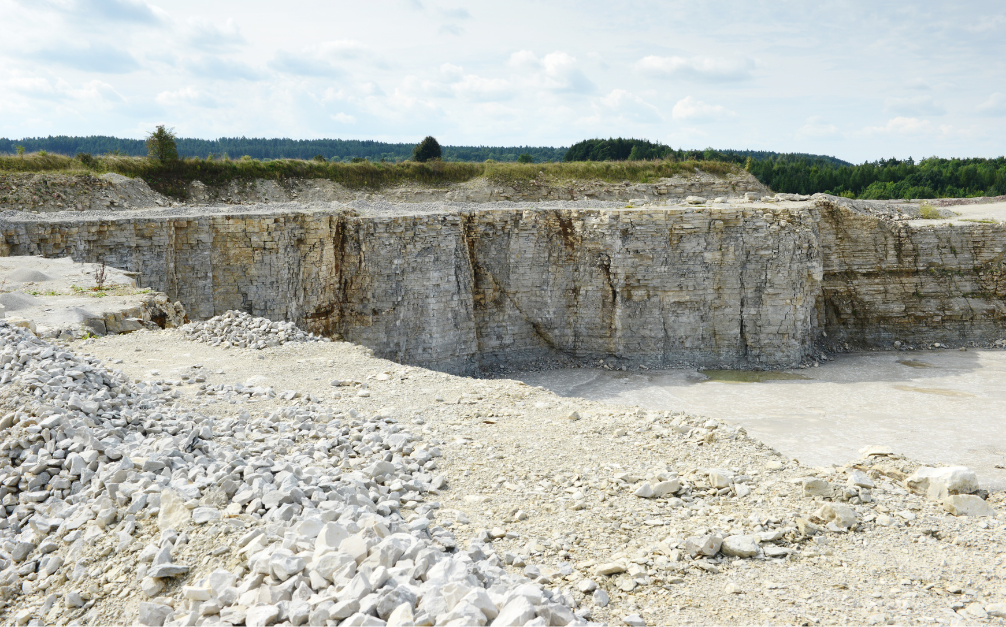 How is Limestone Quarried?
Limestone is typically extracted, more commonly referred to as quarrying, using an open-pit mining method.
The extraction consists of removing blocks of stone from an identified and unearthed geologic deposit. Differences in the quarrying techniques used often stem from variations in the physical properties of the deposit itself—such as density, fracturing/bedding planes, and depth.
The process is to locate or create (minimal) breaks in the stone, remove the stone using heavy machinery, secure the stone on a vehicle for transport, and move the material to storage, ready to be manufactured into products such as tiles, pavers, or slabs.
How is Limestone Processed?
Processing operations include much more variation than extraction. Nevertheless, the general procedures begin with initial cutting, followed by the application of a finish, and conclude with a second cutting or shaping step. Due to the range of stone products, the second and/or third steps may be eliminated, specifically when the product will have a "natural" appearance.
Processing commences with the transportation of the (raw) stone from the quarry to the processing facility. The first step of the process is a primary cutting or shaping of the material. This is typically accomplished for limestone using a circular blade saw, a diamond wire saw, or a splitter. When operating a circular or diamond wire saw, a continuous stream of water over the saw is required to dissipate heat generated by the process.
Limestone is often produced with a natural surface, but finishes can be applied prior to bringing the product to market. In such cases, often a polished or honed finishing is given to limestone products, but a variety of other finishes are also common.
A secondary shaping step may be necessary if the product includes any features or custom size or shape. For this procedure, a circular blade saw is frequently implemented for limestone, but a variety of hand tools are also common.
Earliest Use of Limestone
It is widely believed that limestone was one of the earliest building materials used in the construction of structures and monuments, marking the appearance of the oldest permanent human settlements anywhere in the world, from Turkey to Malta to Egypt.
Göbekli Tepe Temple
The earliest known use of limestone was found in the Göbekli Tepe temple in modern-day Turkey, from about 10,000 BCE—7,000 years before the Great Pyramid of Giza.
Göbekli Tepe is the oldest known example of monumental architecture—the first structure human beings put together that was bigger and more complicated than a hut. The cleanly carved, T-shaped pillars of the Göbekli Tepe were made of limestone—splashed with bas-reliefs of animals … a cavalcade of gazelles, snakes, foxes, scorpions, and wild boars.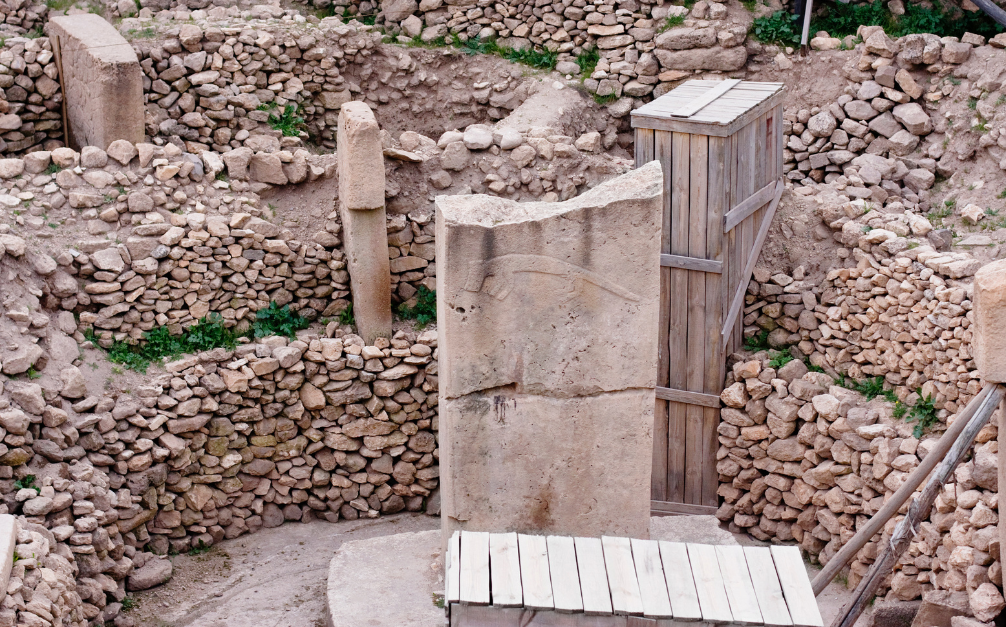 Great Pyramid of Giza
To this day Egypt is home to some of the largest limestone quarries in the world, as well as some of the most recognizable and identifiable limestone structures in the history of humankind.
From roughly 2550 to 2490 B.C., the stone quarries of ancient Egypt supplied the materials for the Great Pyramid of Giza, one of the Seven Wonders of the Ancient World. The stone of The Great Sphinx was also cut from a limestone quarry.
Constructing the pyramids involved moving huge quantities of stone. While most blocks came from nearby quarries, special stones were transported on great barges from distant locations, for instance, white limestone from Tura and granite from Aswan.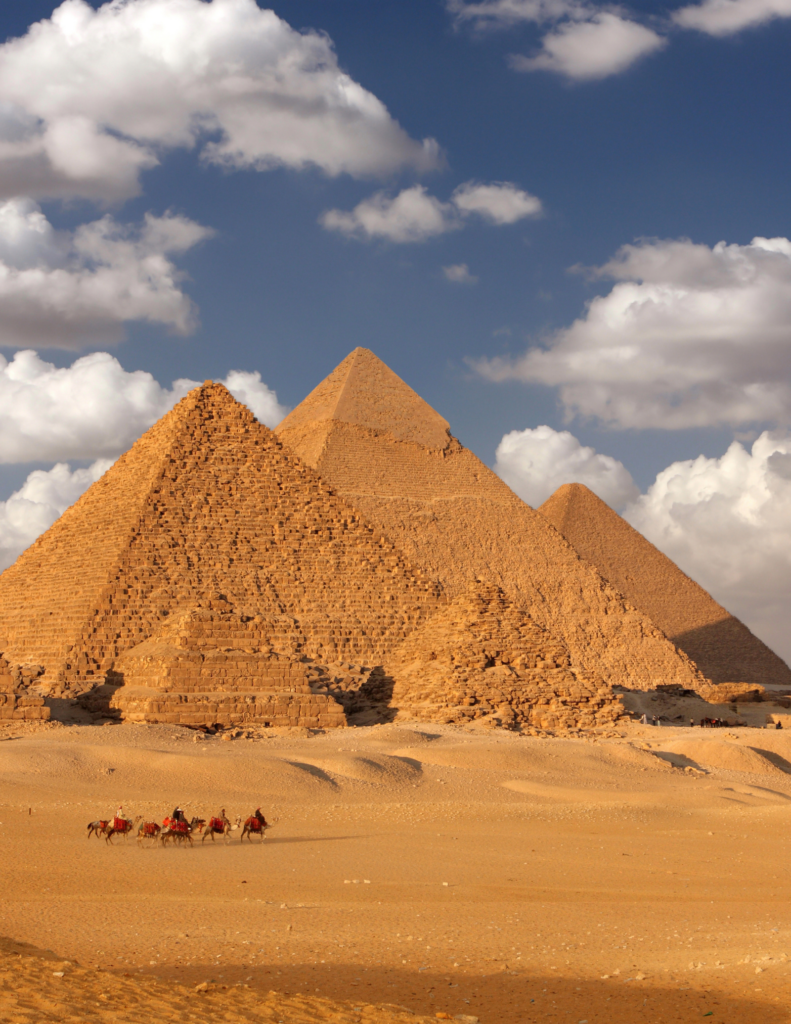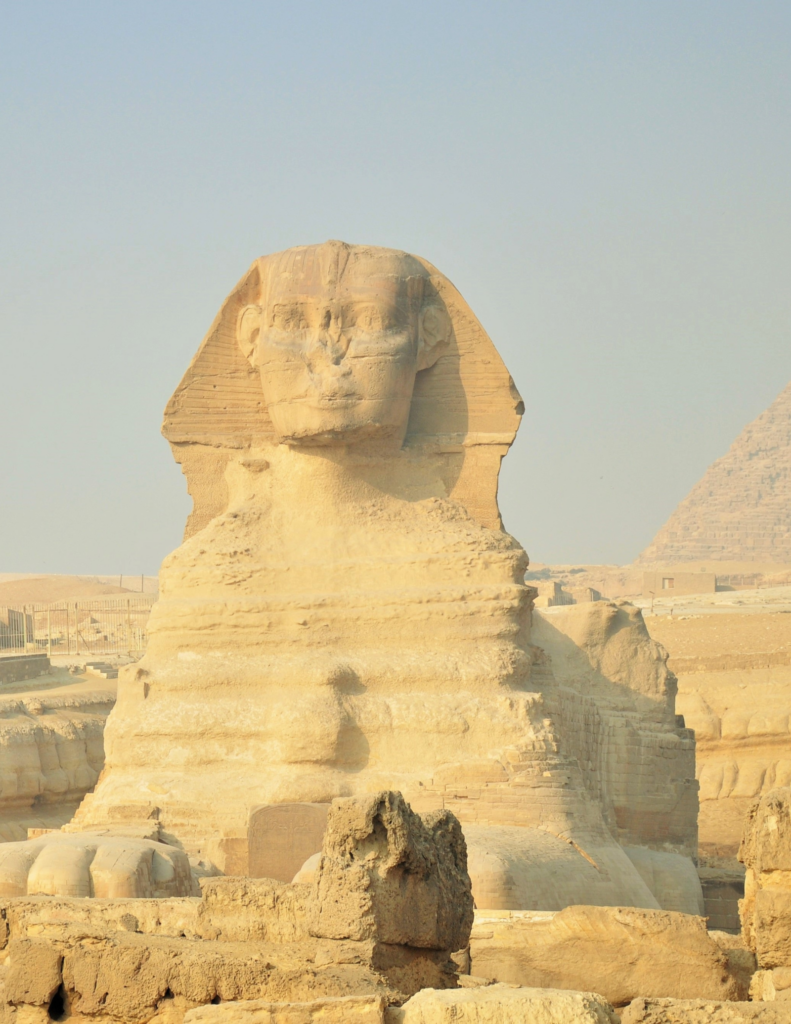 Cour Puget The Louvre Paris
Over 4000 years later in 1852, Napoleon 111 built the original building that became The Cour Puget gallery in The Louvre.
In the early 1990s, under the direction of renowned Chinese American architect I.M. Pei, The Louvre underwent extensive expansion and renovation. For the new interior flooring of the Cour Puget gallery, heavy-duty limestone, with a honed finish, was chosen from the Chassagne quarry in France for its capacity to withstand the foot traffic of 8 million visitors annually.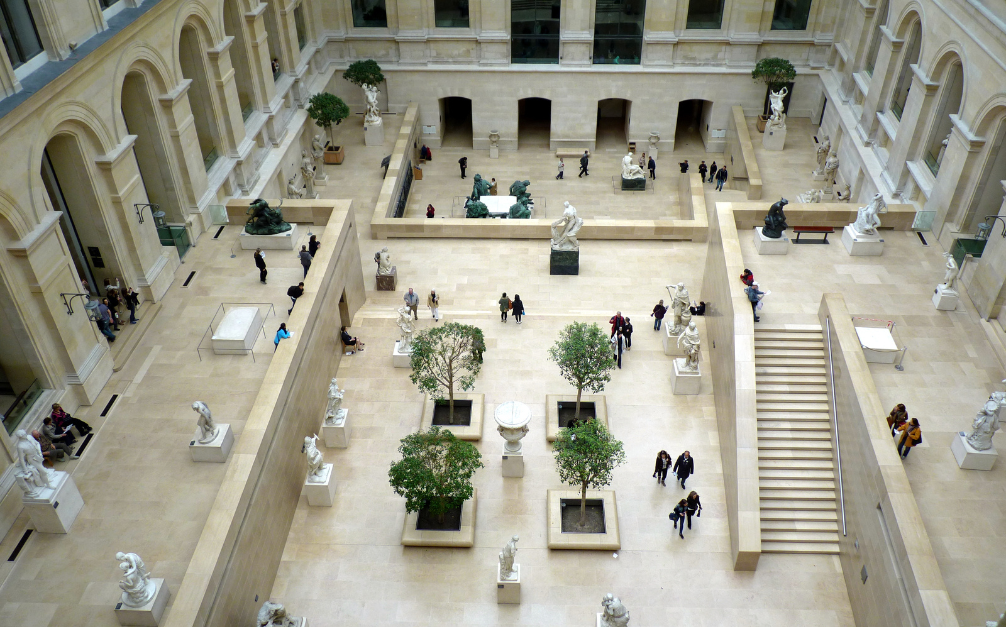 Limestone Use in the 21st Century
With its earthy and natural characteristics, Limestone continues to be a popular choice for indoor and outdoor designs in the 21st Century. Best of all, the various colour tones found in Limestone can complement bold architectural features.
However, the finish of the material determines whether the stone is suitable for indoor or outdoor use.
All Limestone is Unique, not Perfect.
Limestone is a naturally occurring material, and variations in the stone are the norm. It is the consistency of the variations that determine the quality of the grade of the stone.
At any time, there are thousands of limestone products with different densities on the market for suppliers to choose from.
When Sareen Stone selects limestone from our valued suppliers, we draw on an in-house criterion that looks for consistency in tone, colour and variation to determine premium quality.
Honed Limestone for Indoor Use
Sareen Stone premium limestone is durable and has a natural, warm appearance that can enhance the aesthetic of a room. Limestone applications for indoor living include flooring, countertops, wall cladding, and fireplaces.
Limestone, like all-natural stone, is porous and therefore can stain. The material will require sealing and maintenance.
Polishing: Limestone can be polished to create a smooth, shiny surface with a reflective quality.
Honing: Limestone can be honed to create a matte finish with a subtle texture.
Tumbling: Limestone can be tumbled to create a smooth surface with a slightly textured appearance.
Sealing: Limestone is often sealed to protect it from staining and damage caused by spills, moisture, and other indoor pollutants.
Project Phoenix | Honed and Alfresco
Project Phoenix is the rebirth of a unique 1950s building into a beautiful contemporary family home befitting the spectacular site using our custom Crema Vialle Limestone, Honed and Alfresco finishes.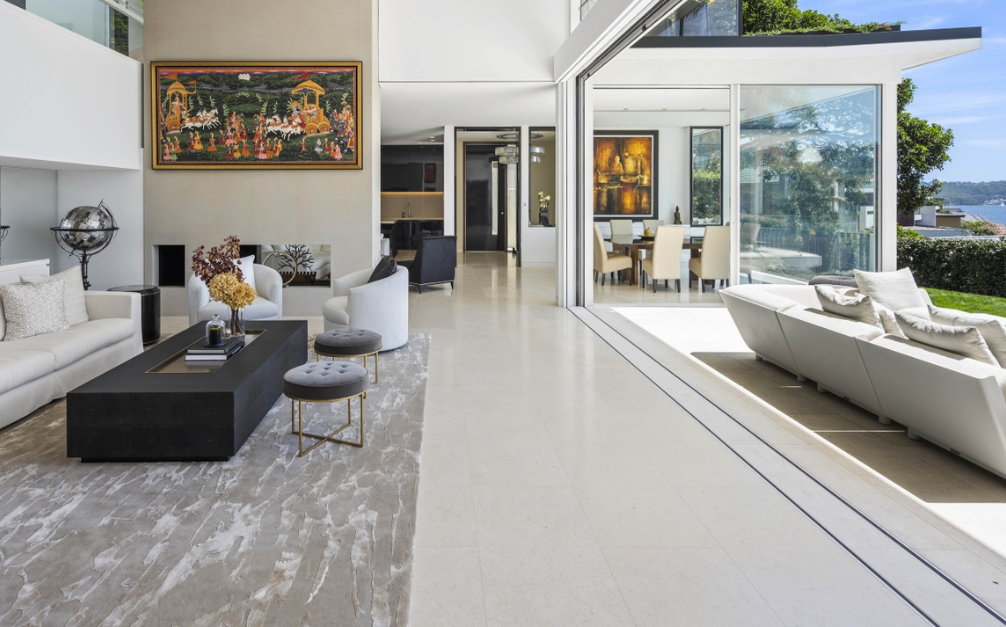 Alfresco Limestone for Outdoor Use
It is important to choose the right product-specific outdoor application and climate conditions, to ensure the longevity and durability of the limestone.
Limestone used for outdoor purposes is often treated to improve its durability and resistance to weathering. Some common treatments include:
Sealing: Limestone is often sealed to protect it from staining and damage caused by water, chemicals, and other environmental factors.
Surface finishes: Limestone can be treated to create different surface finishes, such as a honed, alfresco, polished, or brushed finish, to enhance its appearance and provide a desired texture.
Weathering: Limestone can be left to weather naturally over time, which gives it a unique appearance and patina.
Enhancing: Limestone can be treated with specific sealers, to enhance its natural colour.
Project McMasters Beach | Alfresco
The alfresco area of this resort-style home in MacMasters Beach has a beautiful pool, jacuzzi, outdoor living room, lounge and entertaining areas using Crema Vialle Alfresco Limestone.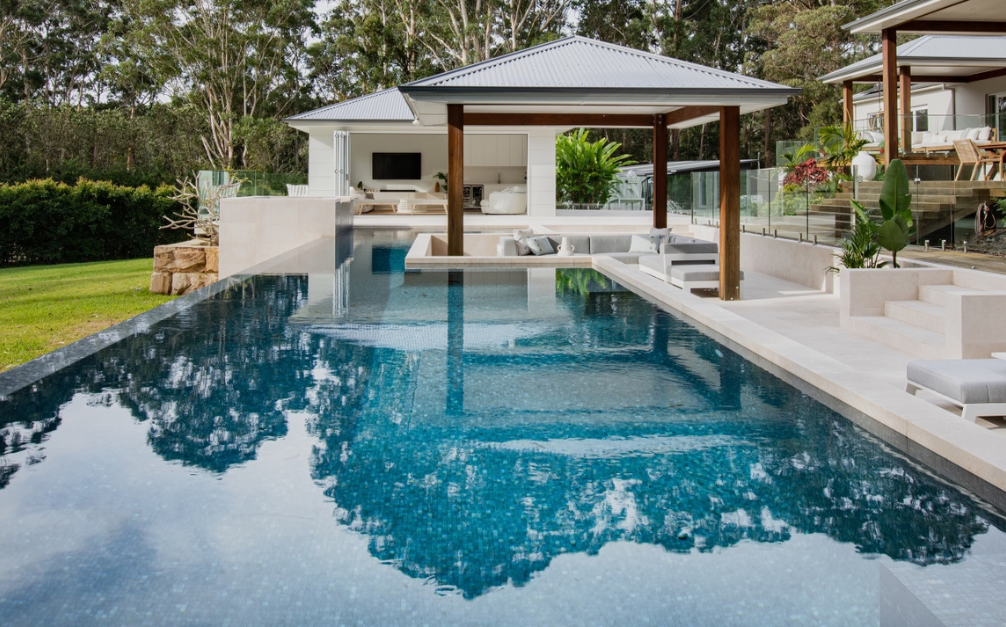 Project Rebecca Vallance | Crema Vialle Alfresco Limestone Wall-Cladding
Sareen Stone's premium Crema Vialle Limestone was the ideal choice for the main wall of Rebecca Vallance's flagship boutique in Sydney's Strand Arcade. The gentle hues and subtle textures of the stone hark back to European fashion houses and add a gentle contrast to the polished brass signage and detailing featured in all their retail stores.