The most popular finish for Travertine to be used outdoors is the tumbled finish. This finish has a higher slip rating than the filled and honed tiles, favoured for indoor use. Tumbled Travertine pavers and tiles are imported with the holes in the stone still open. That is "Tumbled and Unfilled".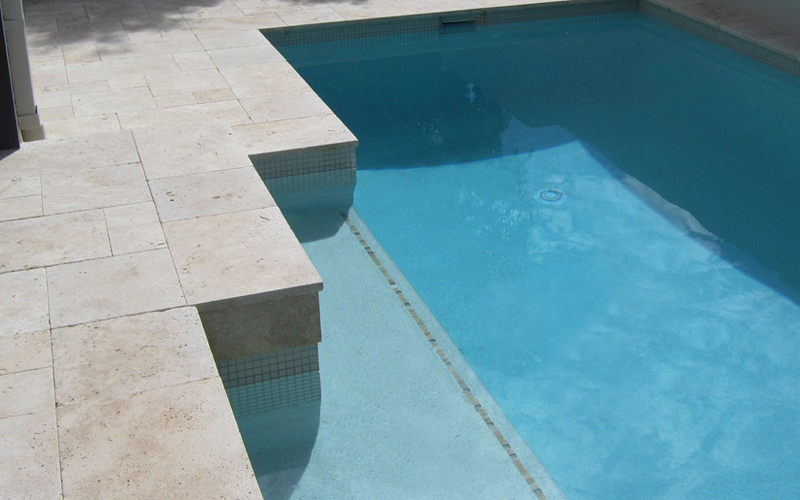 Classic Travertine Tumbled – left unfilled
To achieve the tumbled finish, the stone is placed into large open rounded machines resembling top loader washing machines filled with pebbles. The machine vibrates and this moves the tiles or pavers around in the pebbles to pre-age them giving them a more organic and tumbled look rather than a square edge.
More often than not, customers choose to fill the holes with grout after installation rather than see those holes fill with dust and organic matter such as leaves or grass clippings. In areas prone to damp, mould can quickly develop in the unfilled holes."
To fill the holes in tumbled travertine, we recommend using a pre-packaged grout in a complimentary colour to the stone. We do not recommend grouting travertine with a sand/cement mix as this will discolour quickly – the coloured grout option will work best. Choosing a grout colour a shade or two lighter than the travertine, will help to brighten the overall appearance of the project. A colour choice closest to the stone will draw the least amount of attention to the holes in the stone.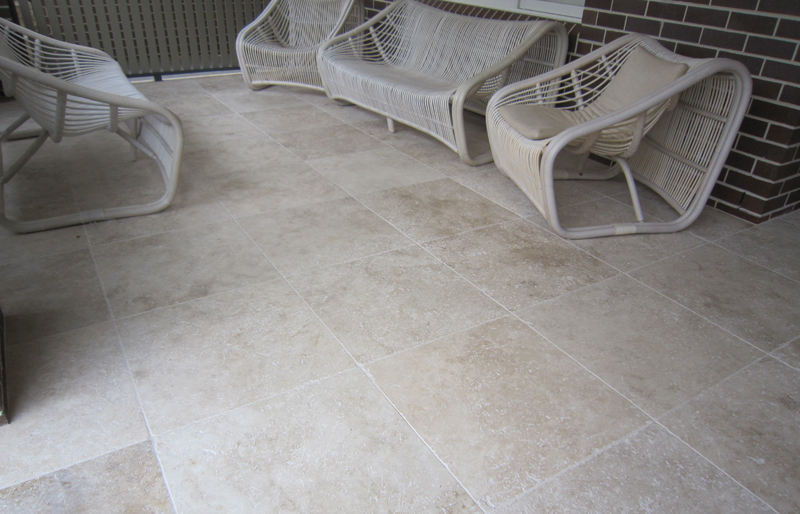 Classic Travertine Tumbled – filled on site
In choosing a first grade stone the holes sizes will be smaller and hole frequency lower as a general rule. When it comes to filling the travertine, first grade stone will mean less fill, less time and less money spent on the job.
If you have any questions about travertine, either unfilled or filled, contact Gary or one of our natural stone specialists on 02 9666 9222 or email info@sareenstone.com.au