A major part of the upgrade was the construction of the new outdoor dining precinct that included new granite flooring, a glazed roof, outdoor blinds, fans and heaters to allow for year-round, all-weather use. Construction of the new shopping centre precinct was completed by the team from Classic Group.  Designed by Brown James Design and project managed by Nutbrook Engineering Group the importance of meeting slip rating standards for the flooring was paramount. In addition to meeting maximum slip rating requirements, a practical yet beautiful floor for the outdoor dining precinct and subsequent foot traffic was needed.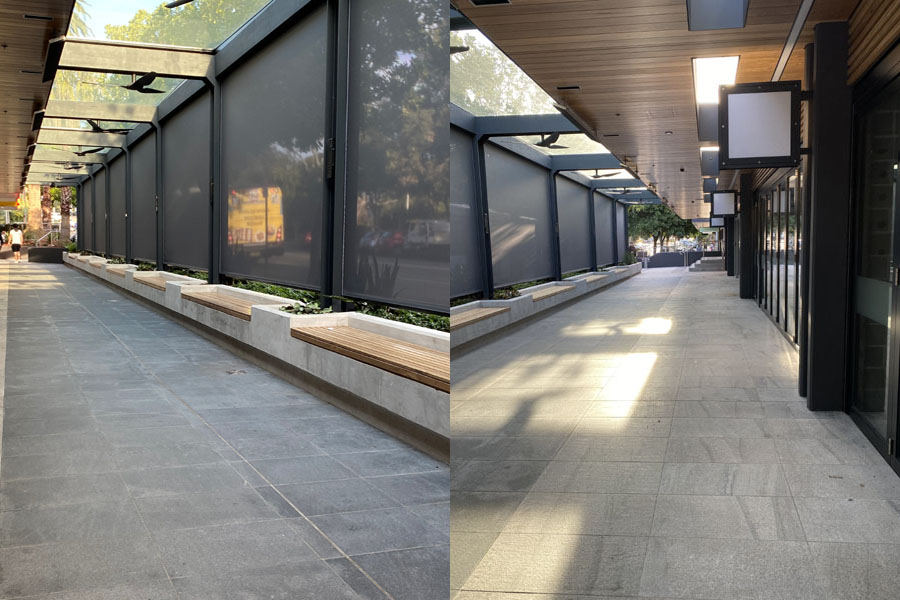 The solution
Brown James found the solution in Sareen Stone's granite range. Silhouette Grey Granite flamed tiles were installed in the seating area providing a low-maintenance natural stone that offered versatility and extreme durability for this busy area. The flamed finish was the perfect choice for outdoor alfresco dining.
Sareen Stone's Fantasia Granite was specified for the walkway along the outdoor dining space for a number of reasons – it's durable and hard-wearing, it delivered the maximum slip rating and it is extremely suitable for high traffic zones and will camouflage the wheel marks that may occur from shopping trolleys, rather than a natural stone with no veining or movement in the tile.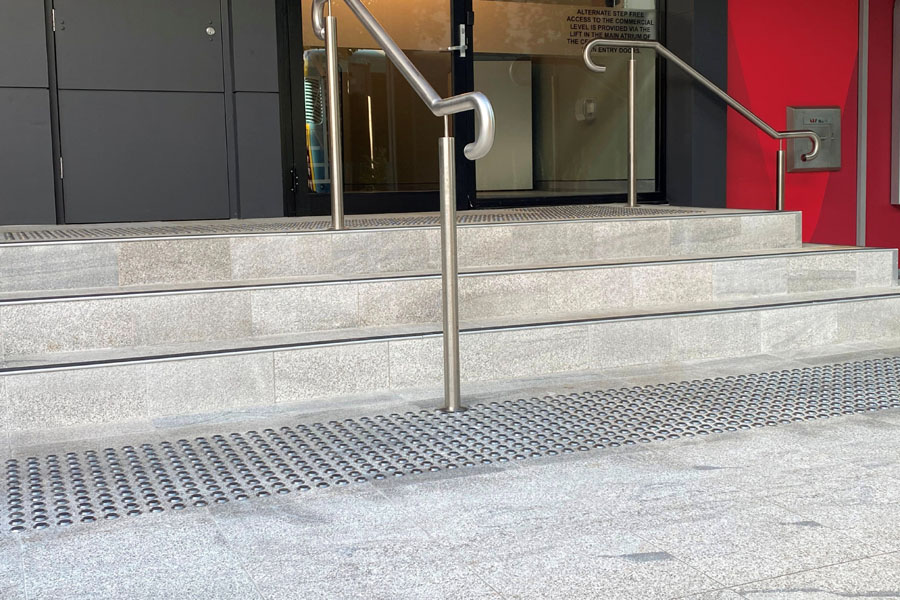 Classic Group
Classic Group began in 1989 and since then, Managing Director, Shane Goodrum, has managed over 700 construction projects in Sydney and across NSW. Their experience spans the gamut of commercial interior projects such as major corporate fit-outs and high-end facility refurbishment – including luxury hotels, restaurants and retailers – as well as functional constructions for education, care and community service providers.
Brown James is a multi-disciplinary design and project management company. It was established in Brisbane in 1992, expanded to Sydney in 1995 and works on projects throughout Australia. The firm specialises in commercial interior and exterior concepts and has gained a reputation in the areas of office design, museum and interpretive design, and retail projects.