The stone industry comes together each year at Marmomac, Verona, Italy to discover new directions in the fabrication of natural stone and to discover new and innovative ways it can now be used in design and construction.
Sareen Stone's MD, Duncan and our Sales and Product Development Manager, Angie, visited Marmomac earlier this month and were impressed with what they saw.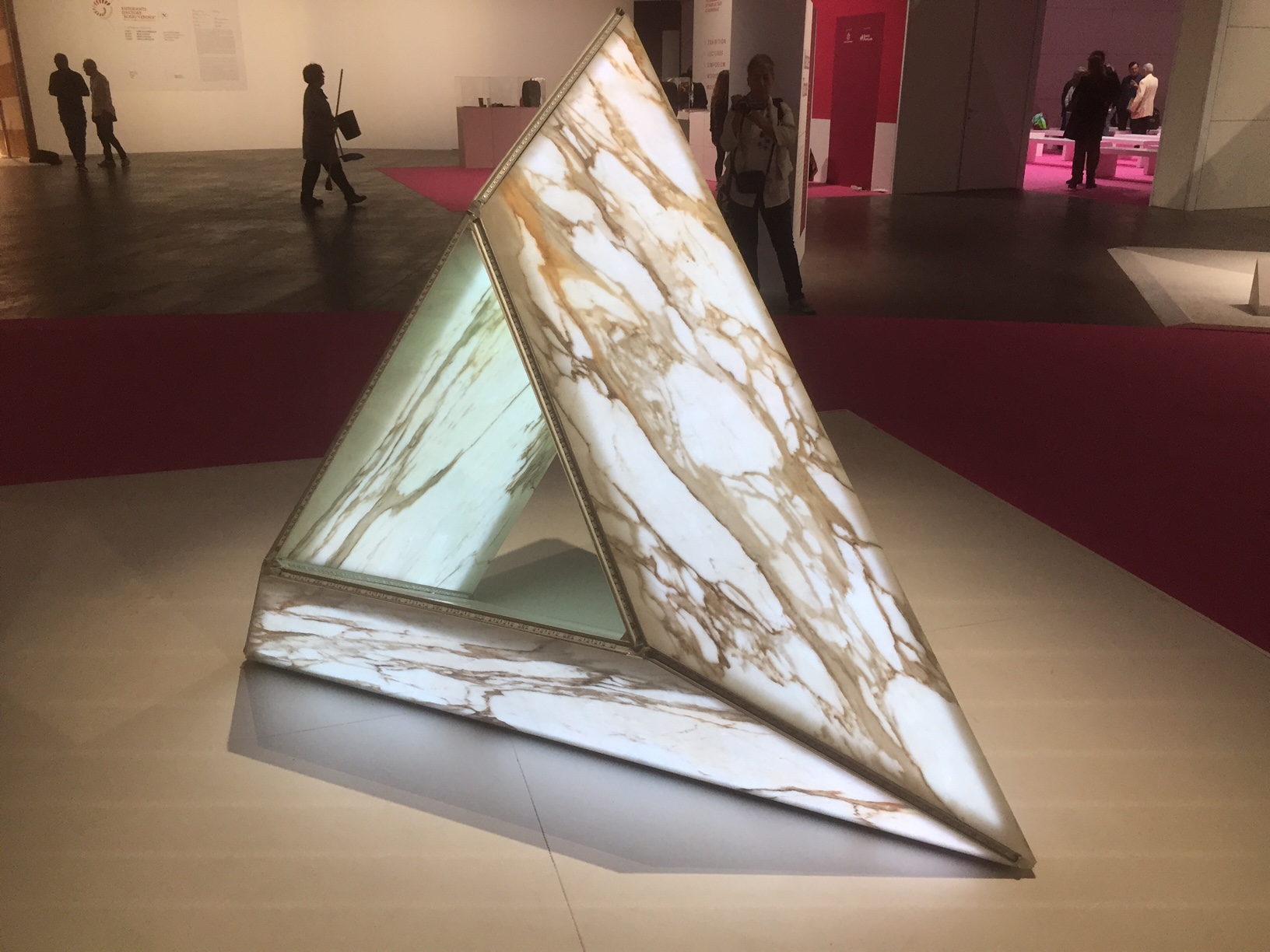 Angie was particularly keen to see what new products were shaping up to be the new trends over the next couple of years.
"Marmomac is vast and it certainly didn't disappoint this year. As always there were plenty of new ideas. While larger formats are still in vogue they have now expanded to walls including slabs for bathroom walls and showers and textured stone panels for feature walls which is pretty exciting."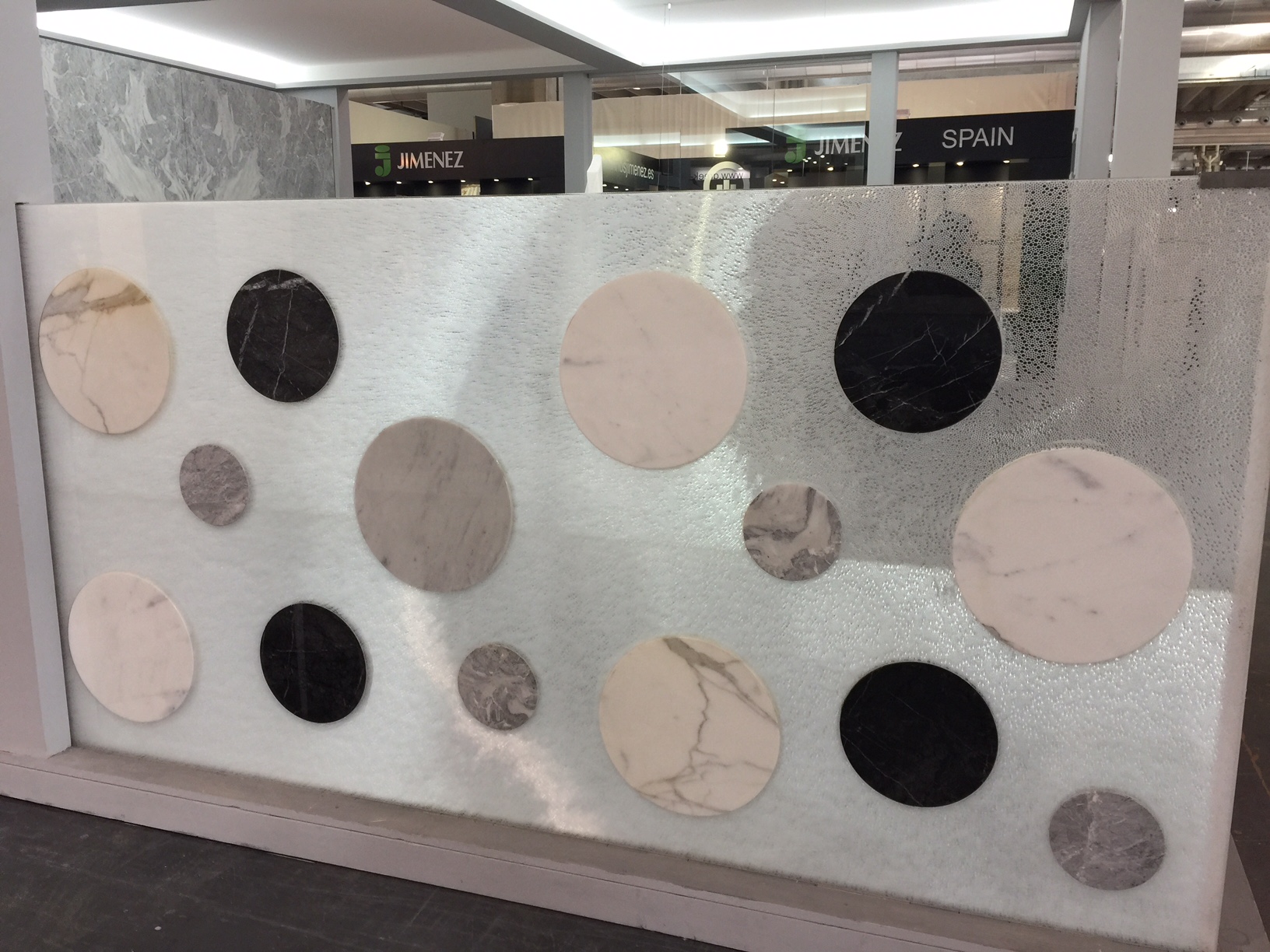 "Notably, there was far less travertine on display this year and many more limestones and marbles with a greater number of finishes to cater to designs that transition seamlessly from indoors to outside, such as acid washed, sandblasted and brushed tiles," Angie added.
Duncan was pleased to see new suppliers with new products at the trade fair.
"It was great to see products that were not only new to us and our market but were extremely interesting in their composition, colour and finish. It was also encouraging to see new and innovative materials and how suppliers are pushing the boundaries from internal & external tiles all the way through to claddings."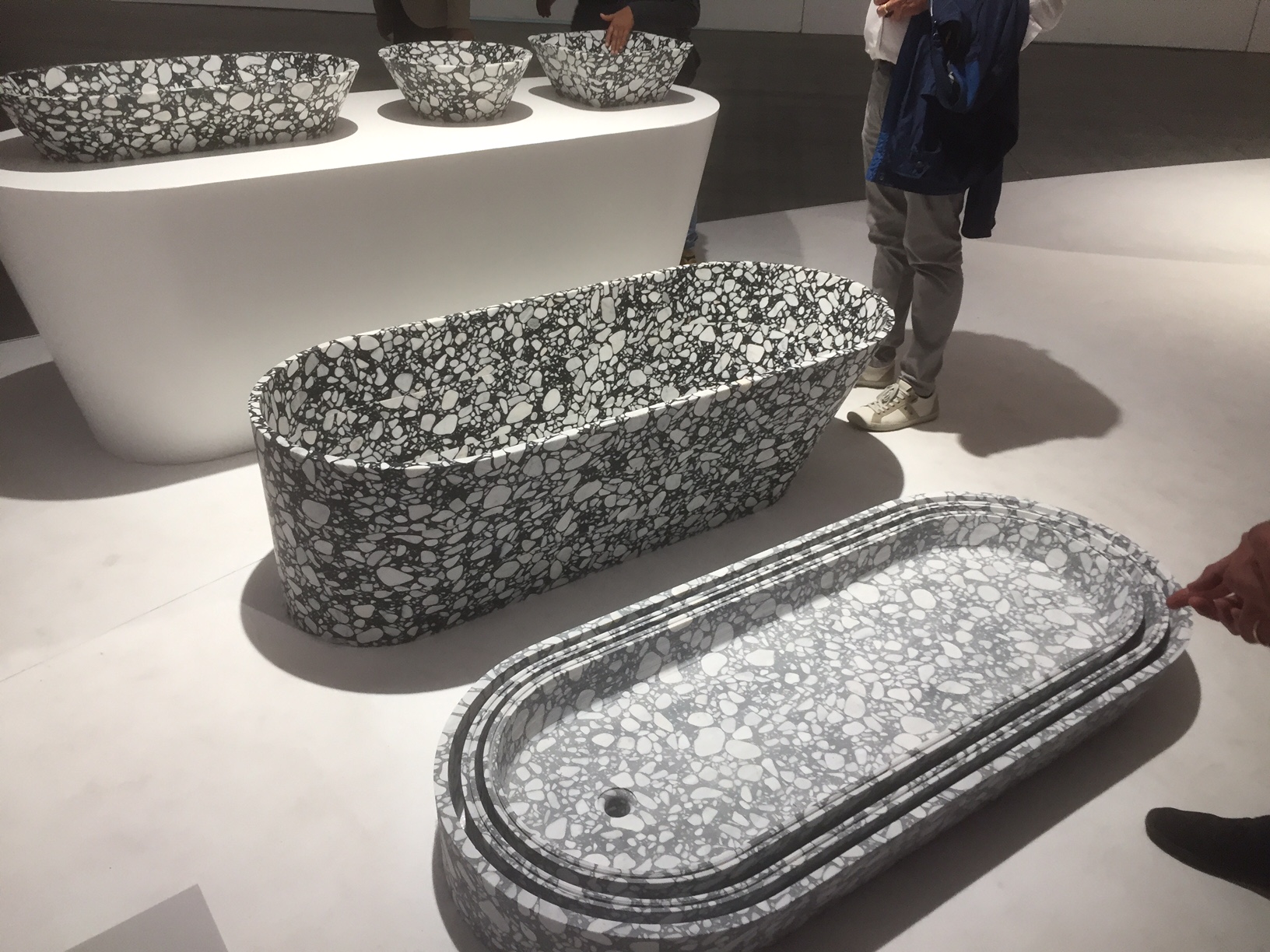 "One product that had a particularly strong presence this year was hard limestone, suitable for most surfaces and this was really pleasing. When selecting products for our range, hard, densely structured material is always on our radar – as this gives us confidence that the material will stand the test of time in both residential or commercial application," Duncan added.
Creative stone installations could be found throughout Verona with some pretty quirky displays including these that demonstrate that not all stone is delivered with a straight edge!
Stunning displays, sometimes completely unexpected, were on show for more than 68,000 visitors to view during the 4-day stone fair.