The stunning refurbishment of the Ainslie Football Club in Canberra by Abeo Architects has realized a completely new standard within the industry. This brilliant space pays tribute to the rich history of the iconic football club in the nation's capital, whilst bringing the venue into the 21st century without compromising style, comfort nor tradition.
Dan Wilsdon, Director of Abeo Architects explains the considerations behind the design, "We integrated textured stone clad feature walls that seamlessly lead patrons from the new entry to the inner areas of the new Club layout. The stone used was selected specifically to lend a timeless nature to the design harking back to the natural stone found in the Canberra environs."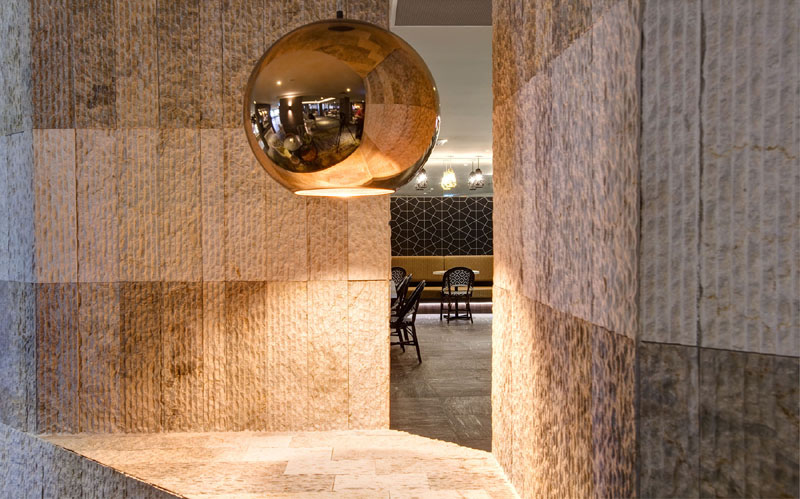 The design uses quality materials and incorporates rich textures that provide an inviting yet edgy vibe for patrons and fans alike. Sareen Stone's Cascade Oyster wall cladding and Cascade Cream wall cladding were combined to stunning effect both internally and externally. The two claddings are not dissimilar in texture but distinctive in colour. In a surprise twist Abeo Architects laid the cladding vertically providing an unexpected visual focus of horizontal bands.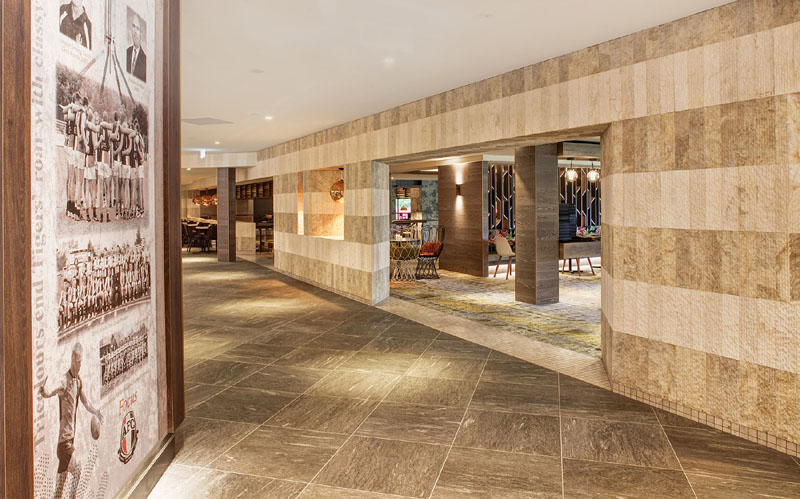 In the modern Limestone Restaurant, the neutral colour palettes of both wall claddings blend beautifully with the strong, colourful elements in the floor coverings and upholstery. The texture of the wall cladding provides a wonderful contrast to the smooth and highly reflective copper pendant lights, willing them to take centre stage.