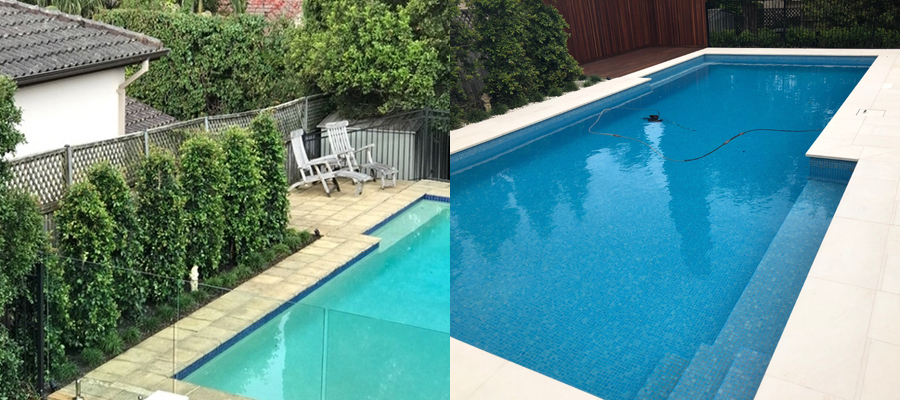 Larger format tiles are on trend right now. Here, the new large format limestone tiles replaced the tired and old smaller concrete ones around the pool area, the outdoor entertaining area and on the front patio, adding warmth and value at the same time. The great thing about large format tiles is that you have less grout lines which makes the area look larger and more streamlined.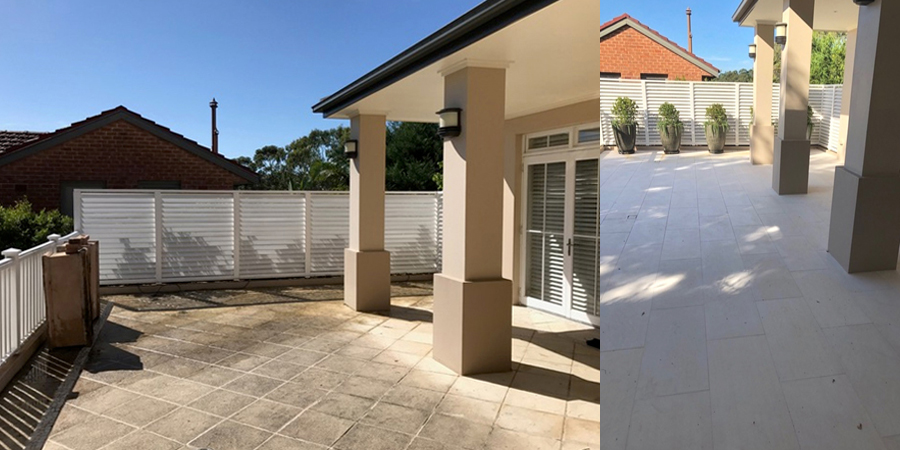 Natural stone, including Tavira Alfresco Limestone, remains cool to walk on even when the pool area like this one receives full sun all day. As part of Sareen Stone's Alfresco range of pavers and tiles, Tavira Alfresco Limestone is slightly textured, making it the perfect choice for uncovered outdoor areas.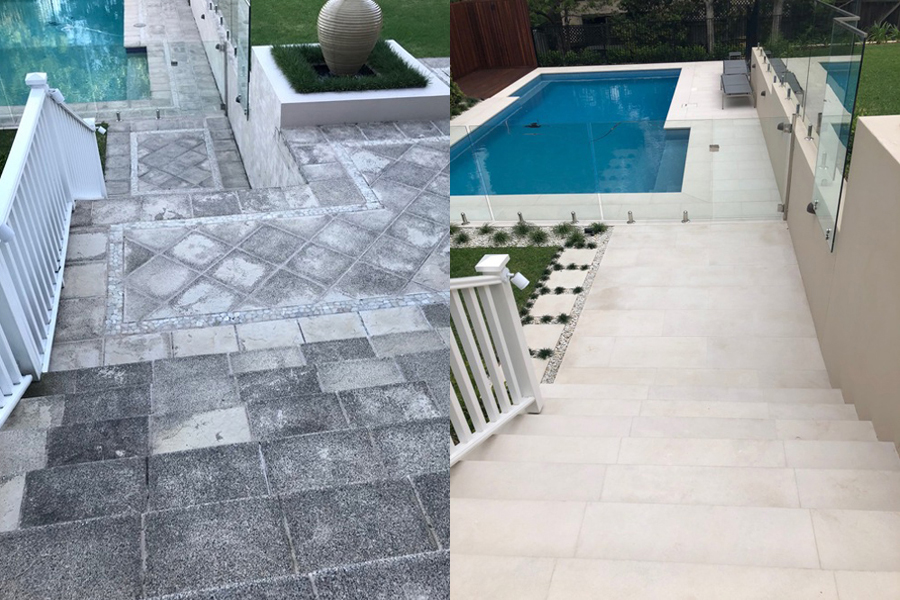 Tavira Alfresco Limestone is available in pencil-round pool coping and step treads allowing uninterrupted flow of tiles from the patio to the pool. The new timber decking complements the limestone beautifully. The overall result is simply amazing.
The limestone flooring was sealed with STONETECH® Sealer and Enhancer to bring out more colour in the stone and to protect the stone from potential spills.