Tell me about the inspiration for the project?
The inspiration for this project came from both the rich heritage character of the original front part of the house, which was retained and celebrated, as well as the vision to use natural materials to harmoniously blend the exterior and interior spaces for frequent large family gatherings. I wanted the home to be a relaxing sanctuary from the busy world outside and to become a space that was warm and inviting for the clients as well as for entertaining their many children and grandchildren.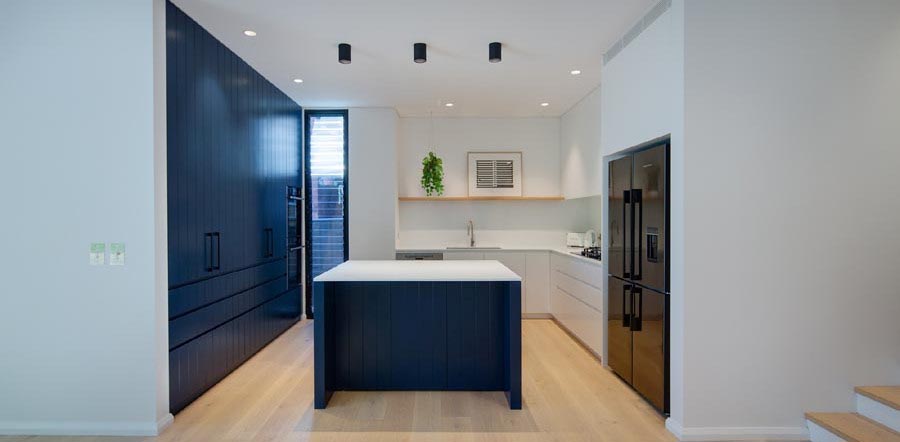 How did you approach the process of selecting finishes and fixtures in this project?
The approach was to utilise the beauty and richness of natural materials of timber and stone throughout the interior and exterior in a light toned colour palette with a combination of both smooth and rough textured surfaces for depth and interest. As an added bonus, the tradesmen found some large sandstone blocks under the soil during excavation, and these were retained and celebrated in the landscaping design with feature seating and stairs and a great example of sustainable design. The naturally occurring sandstone in the landscaping complemented Sareen Stone's Classic Travertine Tumbled used externally, and continued through to the interior Classic Travertine Filled & Honed bathroom tiles and Summit Wall Cladding on the fireplace. Natural timber floors were selected for the living spaces to match the stone colour for a seamless indoor outdoor flow.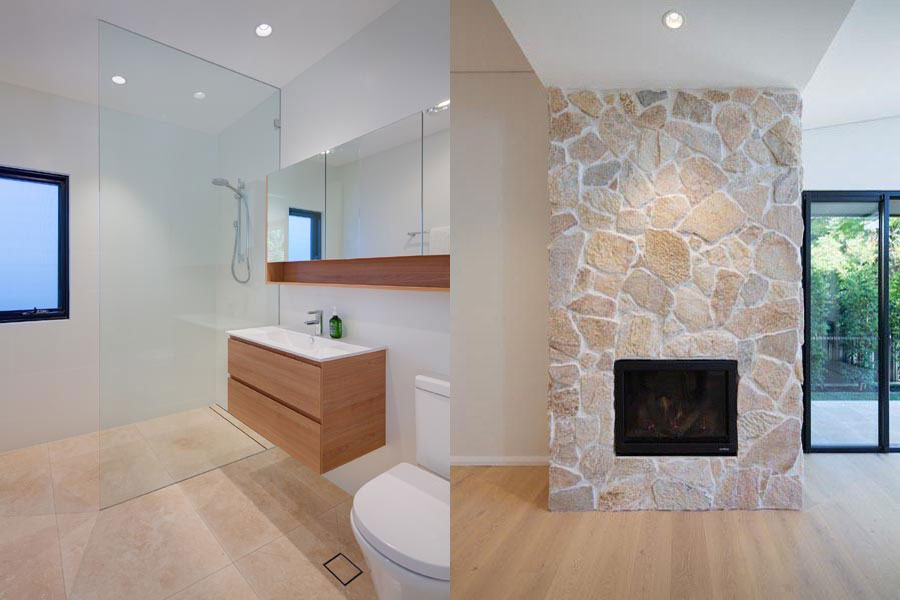 What do you like most about being an architect?
I love the process of working collaboratively with my clients to transform their older homes with problematic layouts, to become uplifting spaces to relax, play and unwind. I enjoy talking with people and I like to understand how they live to tailor make solutions for each project. When I receive feedback from clients at the end of the project on their joy throughout the process and in the final result, it makes being an architect feel incredibly worthwhile!