Sydney landscapers, Sydney Grandscapes, recently delivered some serious street appeal to a home in the Sydney suburb of Concord by laying Sareen Stone's Porphyry 2 Colour Mix Light & Dark Grey Cobbles.
Sydney Grandscapes know that improving street appeal adds value to any home. However, that's only part of the story and a small component of what they do. Glenn and Steve and their team work across Sydney offering an extensive list of landscaping services including paving, retaining walls, water features, lighting and garden maintenance.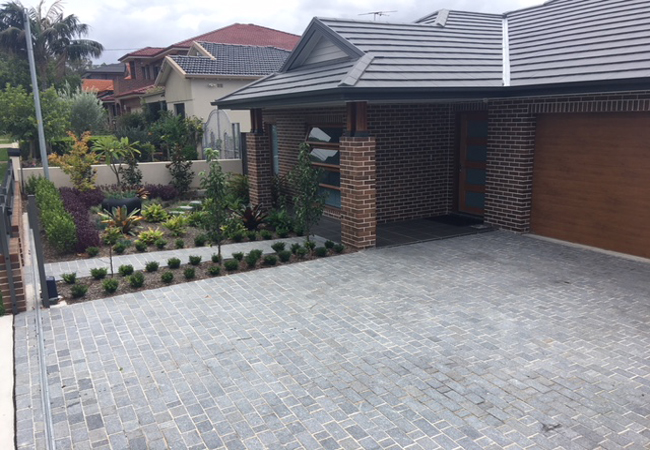 Sareen Stone's porphyry cobbles come in a two or three colour mix. The porphyry cobbles are available in a rectangular format and supplied on mesh in a flamed finish. They offer a low maintenance and non-slip option for high traffic areas such as driveways, pathways and alfresco areas, in either residential or commercial environments.