Architect Maddalena Vienna of Vienna Design, recently completed the beautiful interior design of a home in Sydney's Darlinghurst, cleverly incorporating an exterior feature wall of Noce Travertine French Pattern tiles directly off the dining area, and selected Carrara Bianco C Marble and Silver Ocean Marble to use in the bathrooms.
Being so close to the Sydney CBD, where its mere location deems space is limited, ingenuity and astute design were necessary. The striking feature wall of Noce Travertine French Pattern tiles, achieves the look and feel of a private oasis even though the neighbouring property is exceedingly close.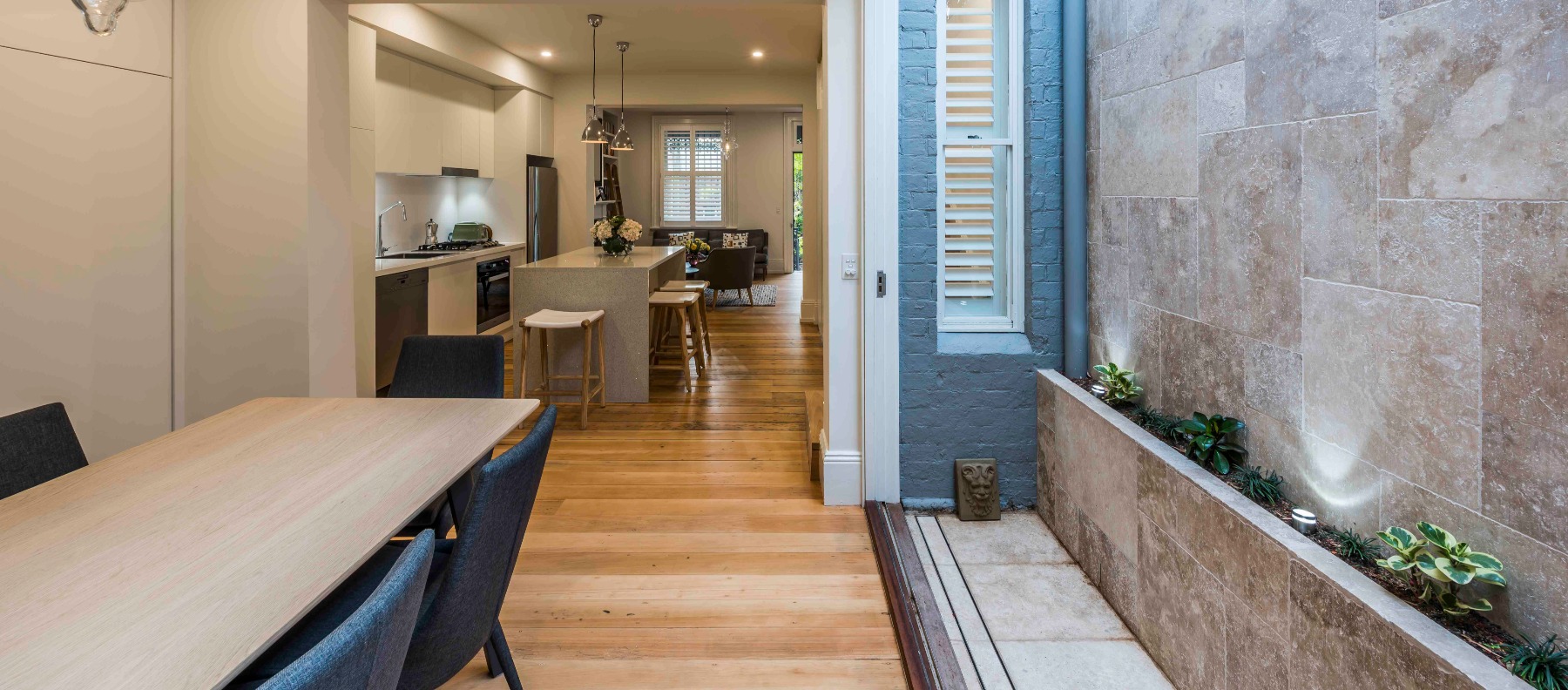 The versatility of Noce Travertine French Pattern Tumbled tiles meant they were also chosen by Maddalena for the upstairs terrace. The rich colour of Noce Travertine added depth and warmth. Imported from Turkey, this travertine is a mixture of brown, beige and earthy tones.
Not only are the walnut tones of the Noce Travertine tiles stunning, they are also maintenance friendly and offer slip resistance. While Noce Travertine Tumbled will provide a stunning backdrop to any outdoor living space, they are the perfect solution for flooring for indoor/outdoor living.
Noce travertine is also popular for indoor areas such as bathrooms, kitchens and laundries.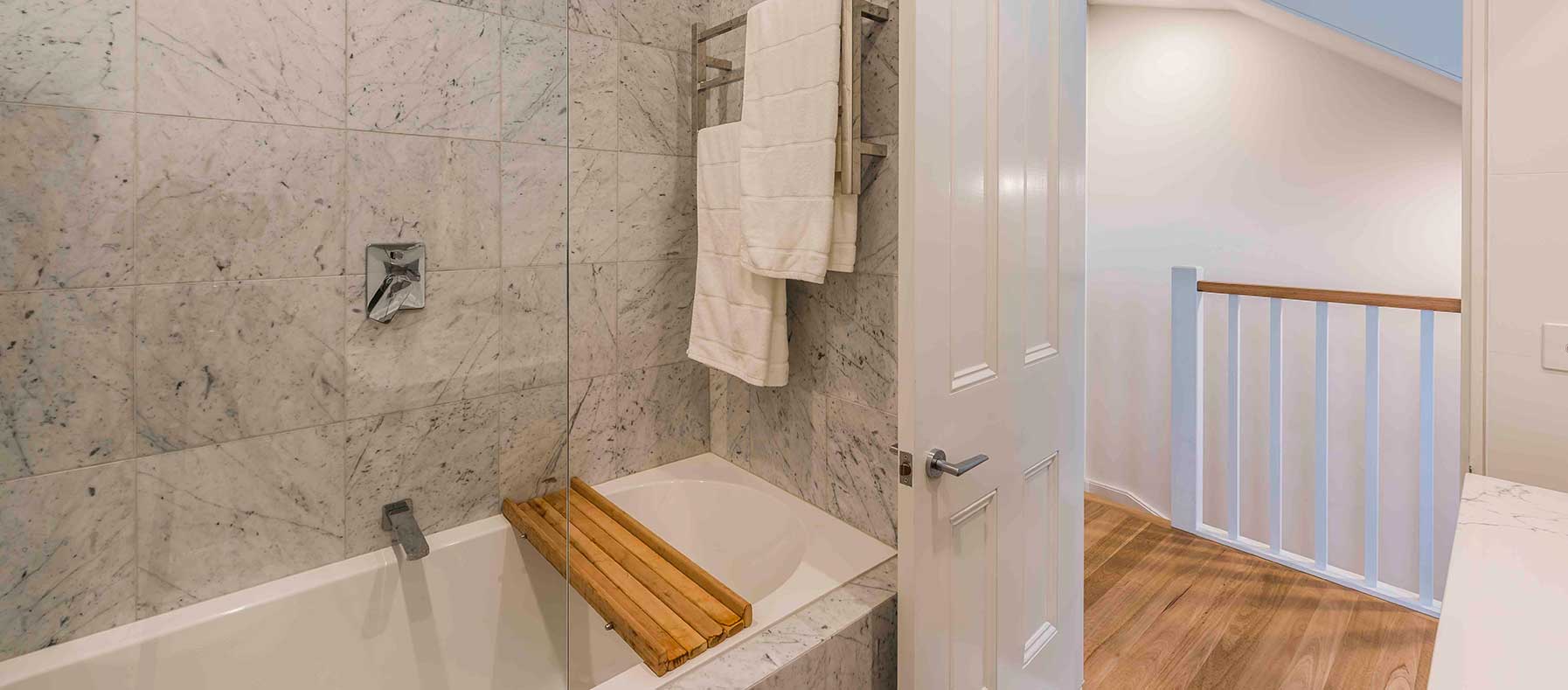 Carrara Bianco C Marble, was selected by Maddalena for the bathrooms, achieving classic styling and a luxurious aesthetic. Teaming the coveted white Italian marble, with the honey tones of timber gives the space warmth and timeless appeal. Carrara Bianco C is the top of its class, providing exceptional quality.
The grey and silver tones of the Silver Ocean Marble floor tiles, provide an elegant yet practical solution for this cleverly designed space.