Cornerstone certainly creates amazing gardens. Which ones are the most memorable for you?
My most memorable gardens are the ones which provide the greatest transformation. I love creating beautiful spaces for our clients to enjoy.
What are your favourite materials to work with? Why is this?
My favourite material to work with is sandstone. I love the versatility of stone and the opportunities it presents to be creative. It brings a rawness, warmth and elegance to any setting. I love the feel, colour variation and the earthiness it offers. It is a timeless addition to any garden style.
Manhattan Limestone Alfresco French Pattern tiles and long edge pool coping was chosen for a recent project in Terrigal. What does Manhattan Limestone bring to this project?
The criteria for the project was to lay tiles in a French pattern, use a natural product that could be used both inside and outside, which had a unique and original feel. The Manhattan Limestone was an easy decision as it fulfilled all the criteria.
Sareen Stone were able to cut the matching pool coping and step treads from the pieces to create a seamless and integrated setting. The decision was made early to use the Manhattan honed and alfresco finish, as the owners wanted an original look for the house and garden.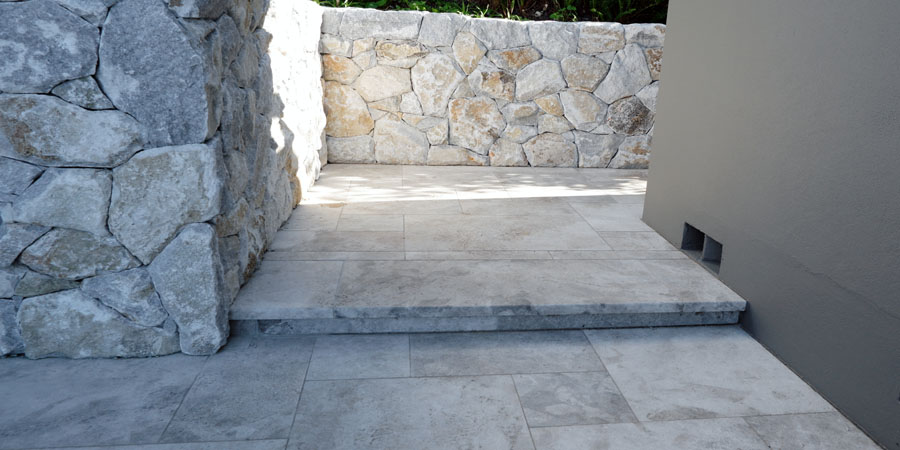 Were there any challenges on this project? How did you overcome them?
The client is based in London so the use of technology for planning, communicating and project managing helped overcome the distance and time differences.
Access was also challenging given it was on a busy main road with limited parking and storage of materials. We carefully planned the project, closely managed on-site trades, staff and staggered deliveries as needed to limit congestion on site.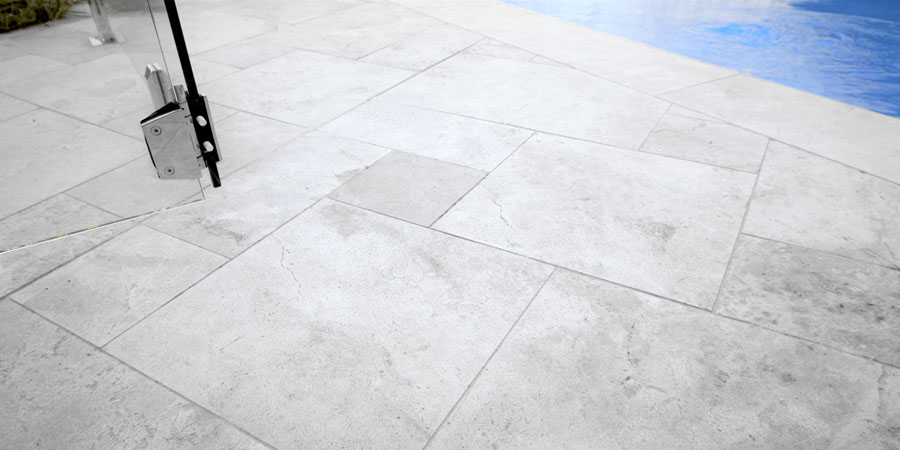 Speaking of challenges, how are you coping during COVID-19? What precautions have you had to put in place? How has it changed how you work at Cornerstone?
Cornerstone has always made the safety and wellbeing of our staff and clients our number one priority. While working at Terrigal implementing social distancing between staff, sub-contractors and clients was fairly straightforward.
We needed to plan our works so that we had minimal personnel on site during the build so that everyone could maintain social distancing when works were occurring within a contained area.  Maintenance staff were provided with disinfectant which they used when moving from one site to another. Staff would also wear gloves to minimize the potential spread of the virus when using equipment.  We were able to organize for the office staff to work from home and roster when they came into the office to minimize contact.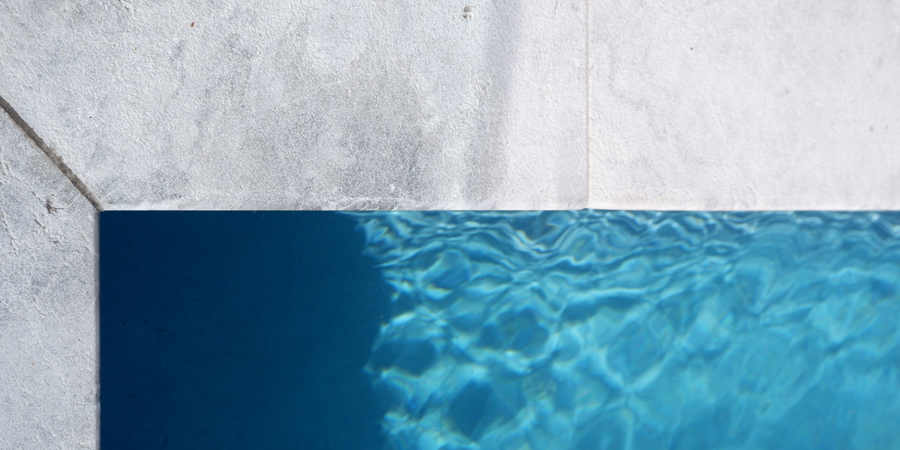 Are there any trends that you forecast for the landscaping industry over the next decade?
Edible and vegetable gardens are becoming more sought after and incorporated into landscape plans. Traditionally the vegetable patch was a fairly ordinary section of the garden, but when incorporated during the planning process, they become an integrated part of the garden.
I think following the recent events we have all been through, being able to provide some food from your garden, not only gives you a great deal of satisfaction, is also very practical thing to do, especially when facing lots of time at home in isolation.
The use of recycled materials is also something we want to encourage our clients to uptake to help reduce our footprint and amount of landfill. The way materials can be upcycled is really only limited by our imagination.