Not to be overwhelmed by such a project, an ambitious couple has decided to embrace this notion and build their own Italian Village in Sydney.
While planning of the overall project continues, Stage 1 is now in the building phase – the Studio. The Studio is a barn like structure incorporating large arched windows, dark timber beams across the ceiling and a feature wall of  Cotswold wall cladding perfectly inspires European styling with its random sized pieces and traditional dry stack stone look.

Stage 1 will essentially be the 'practice run' for Stage 2 which will realise a small Italian village and include a bell tower and cobblestone street complete with vintage Vespa!
Incorporating the essence of Italy into this project includes the use of cobblestones, fanned on mesh, with a flamed top and sawn bottom.  Custom ordered, the charcoal grey cobbles are one of the essential elements in achieving the quintessential ambience of an authentic Italian Village. They add a rustic charm and are low maintenance and hard wearing.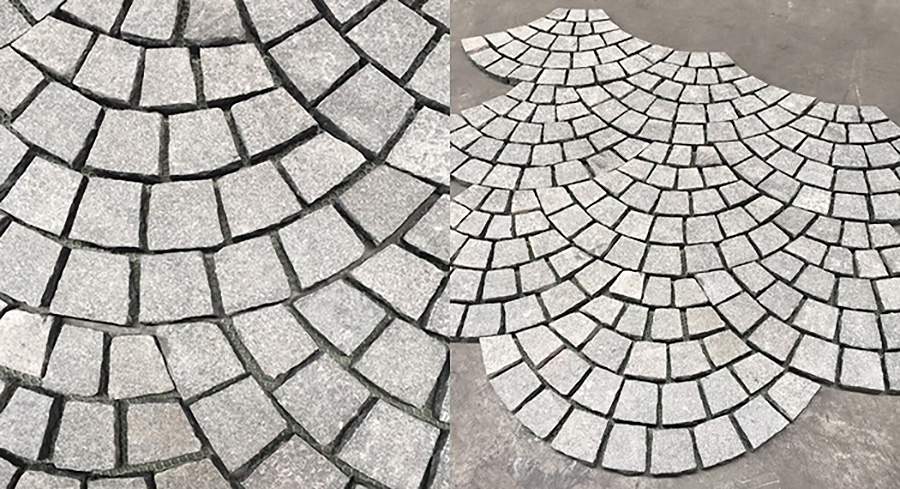 Thinking of Italy conjures images of quaint cobblestone paths, thick stone walls, rambling grapevines, formal olive groves, the sparkling blue green of the Mediterranean, busy piazzas, gelato, piping hot pasta and sky reaching bell towers. As one of the world's most visited countries how amazing to have your own piece of Italy at your place! We will continue to watch the progress of the Italian Village in awe.