An extension to the roofline connects the old and the new via a covered deck.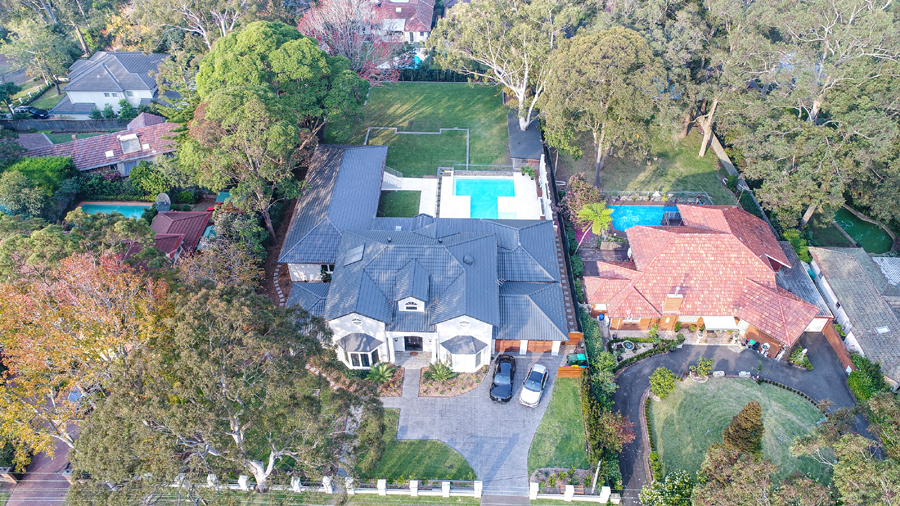 The Hamptons style with 'luxe touches' was also incorporated indoors and the colour palette – especially the carpet together with the oak floors – is a perfect match for the subtle-luxe style. Overall the sophisticated, classic, style of this home is a triumph in contemporary, classic styling.
The pool area has been completely refurbished and is now the centerpiece for entertaining. The revamped pool and grassy area is the ideal space for a get together with family and friends.
Brindabella Renovations is a full-service design and project management company that takes care of a renovation from start to finish. Brindabella offers a range of services including bathroom design and renovation, home extension design and renovation, and total interior design and renovation.
Sareen Stone is proud to have played a small part in this majestic project. Our Cascade Cream Limestone cladding feature wall provides a striking backdrop to the poolside water feature visually breaking up the expanse of wall and adding a subtle texture change to the sharp, clean lines of the rendered fence.