Silver Spade transformed this space into a modern entertainer's delight. Large conifers offer shelter and much needed privacy from neighbouring properties. The open pergola sits over the hardwood split deck that flows to a levelled grass area ready for backyard cricket or boules.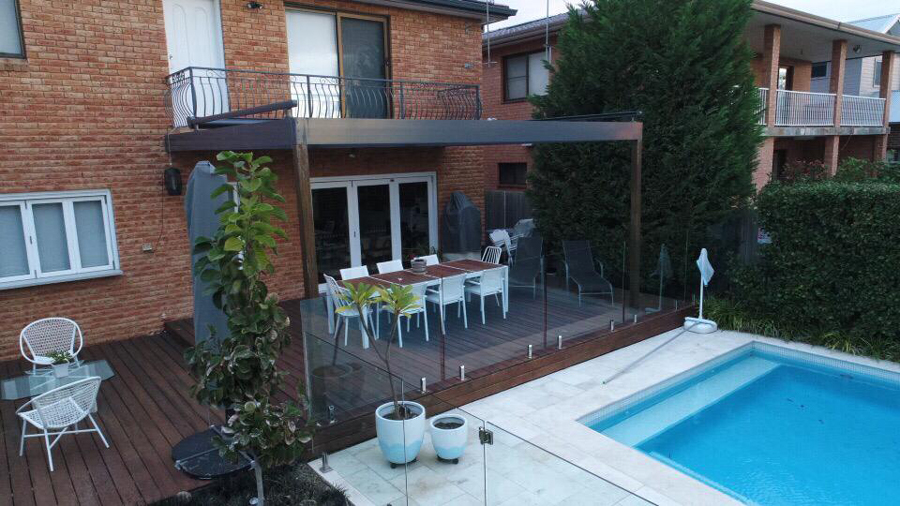 Classic Travertine Tumbled tiles and pool coping provide timeless style around the brand new concrete pool. Custom circular steppers in Classic Travertine were cut onsite by Silverspade and creatively link the three functional areas – deck, lawn and pool – seamlessly. When the sun goes down the low voltage lighting system in the deck and pool area gets everyone in the mood for those relaxed summer nights.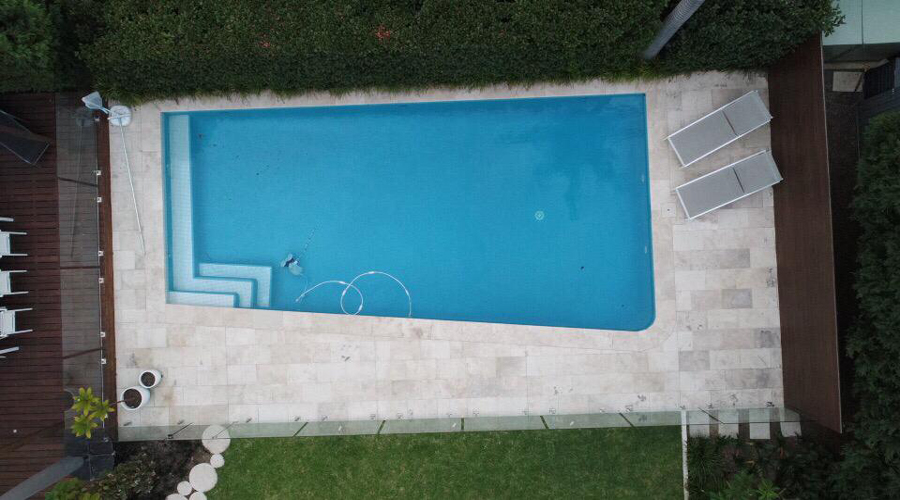 Sareen Stone's First Choice Classic Travertine Tumbled is the highest quality travertine. Its timeless appeal and classic aesthetic means it fits with all design styles.
Celebrating 10 years in business, Joshua Moschella and his experienced team at Silver Spade Landscapes provide the complete package from design to demolition to set out and construction. Silver Spade specialises in new pools and renovations delivering a high quality result each and every time, no matter how big or how small the job.