Sareen Stone's Silver Ash Travertine makes a stunning first impression as it greets you when entering this property. The travertine is also used in Tumbled French pattern in the outdoor entertaining space and pool surrounds.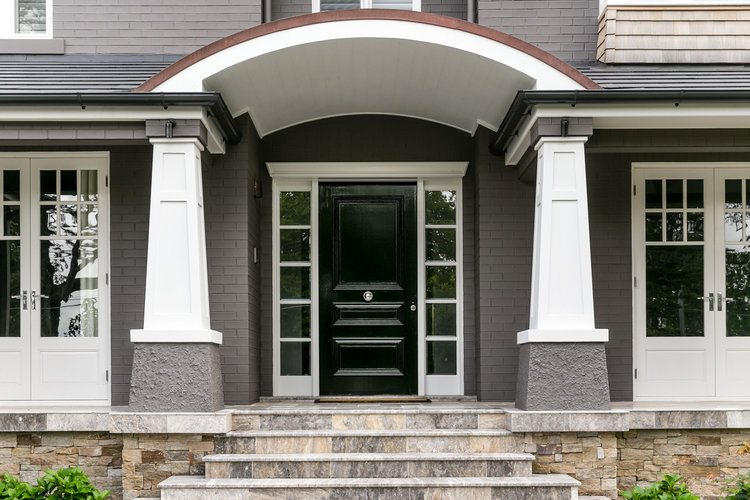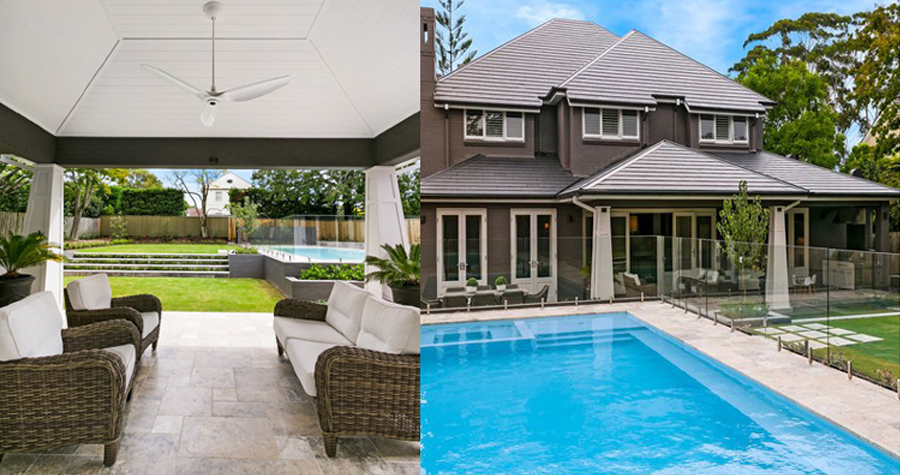 Atlantic Grey Granite
Atlantic Grey Granite is not your typical granite with veining reminiscent of marble, provides a touch of luxury similar to the powder room and bathrooms. Marble tiles and mosaics complement the grey tones of the granite.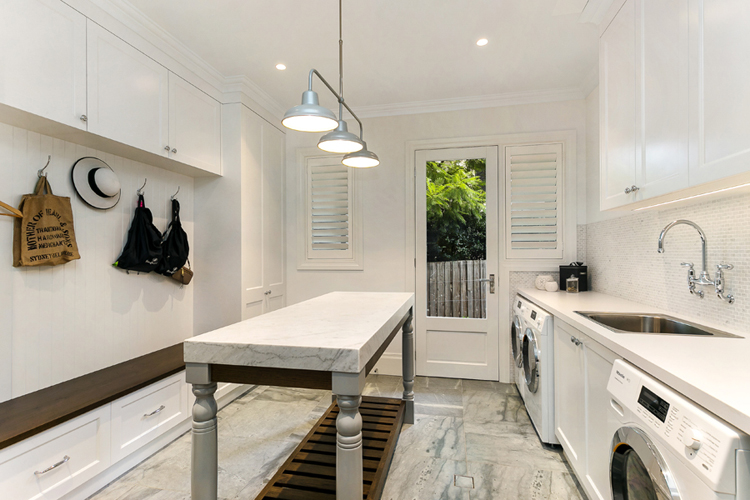 Classic Travertine Tumbled
Classic Travertine Tumbled tiles and pavers provide the perfect backdrop to this entertaining and pool area. Classic Travertine tumbled is available in a range of sizes and formats including French patterned and drop down pool coping.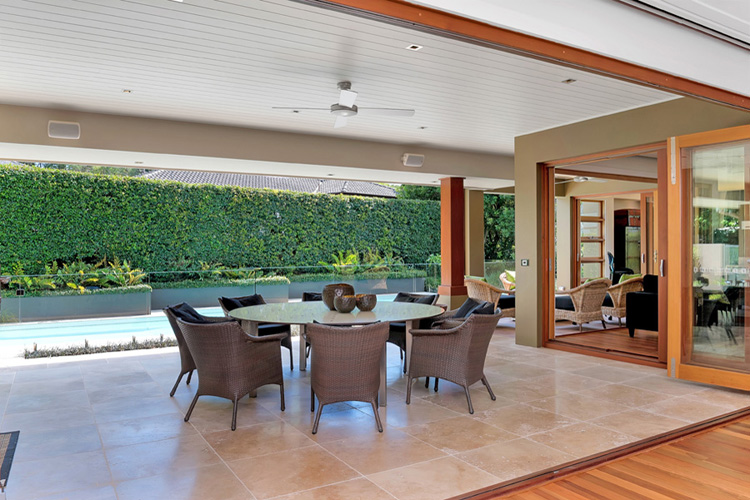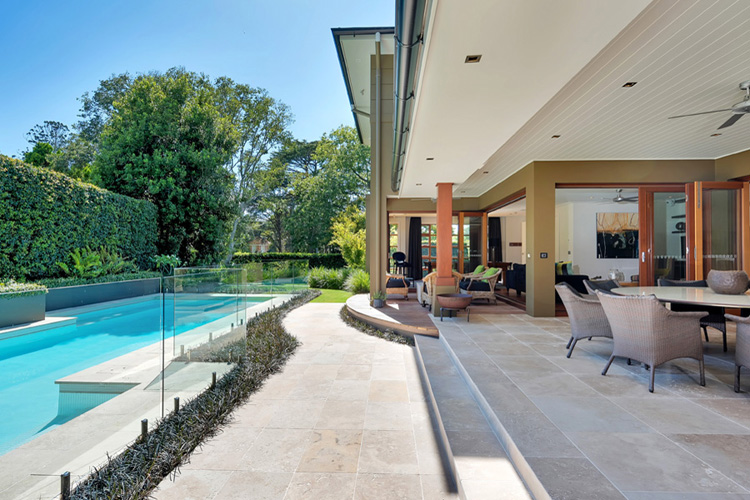 Silver Ash Travertine
The light filled entry way to this gorgeous home is complemented by Silver Ash Travertine tiled floors together giving the space an open and welcome feel.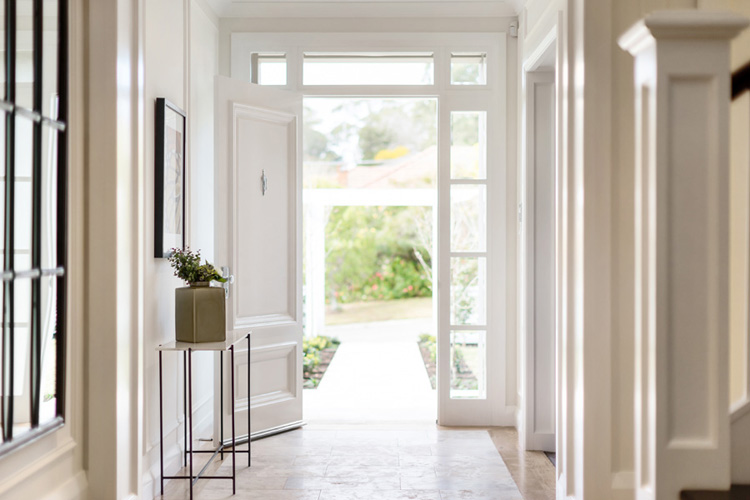 Beautiful travertine porcelain (Travertino Domua) tiles make a statement in this luxurious and modern bathroom, while Silver Ocean Marble was chosen for the floor tile and incorporated as a feature wall tile in the ensuite bathroom.